Brought to you by MrCostumes.com
I have never been to the Stanford Shopping Centre in Palo Alto, so Jessica and I went there earlier this afternoon to have a look around. It was an outdoor mall, which I've come to realize, California is all about. Since it never rains, or snows here. The sun shines every darn day and I love it.
It's an outdoor mall, and really pretty. I have a few qualms about how rude a few of the sales associates were to us. Making it notable enough to me, that I won't go back there for a while. Santana Row has prettier views, and approachable people. I had never seen a Blow Dry Bar in person, and just heard about it online. I bought some of their Detox dry shampoo (which Sephora is always out of). And those flowers? What KIND are they? They don't even look real, they're that gorgeous.
It's been a long time since I featured a few outfits of the days (aka Spiffykerms Style) on my blog. But I'm forever uploading those flat clothing images to my instagram. I thought I was due for uploading another. So let's get to it! A little Fashion Friday?
I drove to Santana Row to do a little solo birthday shopping the day before my birthday but couldn't find anything. I did try on this Anthropologie tank, which I thought was pretty, but too flowy for my liking.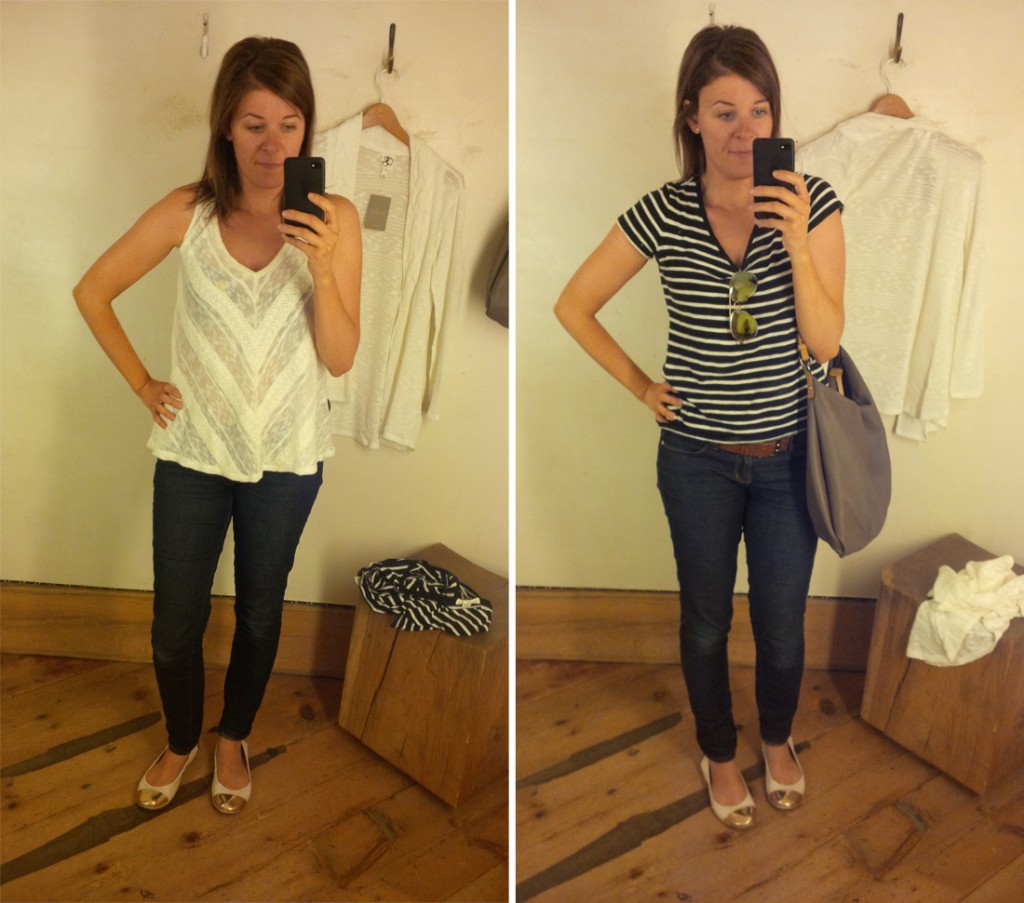 Striped tee & jeans: Forever 21 /// Sunglasses: Ardene
Belt: American Eagle /// Purse: Zara /// Flats: Saks
The outfit I wore to the Speck Store Party
Top: H&M /// Purse: Fossil /// Necklace: Forever 21
Belt: Cassis /// Jeans: JC Penny /// Wedges: Cynthia Rowley
My birthday outfit!
Tank & Necklace: Forever 21 /// Shoes: Target
Belt: Cassis /// Jeans: JC Penny
Have you seen the movie Frozen? I watched it with my friend and her children last month. "Do you want to build a snowman?" are the only lyrics I know out of the song and I can't get it out of my head, because everywhere I go, little children are signing it too. Inside Target the other day this one kid was singing that part over and over. It's pretty catchy, I admit.
Okay another few outfits then I'm out til Monday. Come back for a recap of my birthday on Monday! Have a great weekend everyone!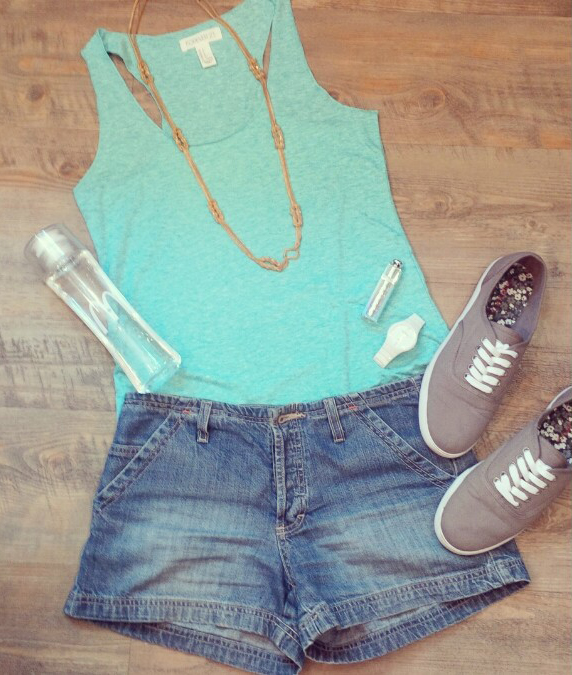 Don't hate me. Yes I'm wearing shorts already. It's California! :)
Tank: Forever 21 /// Water bottle: McDonalds
Necklace: Cleo /// Shorts: American Eagle
Target sneakers /// Dior lipstick /// Skagen watch
Ardene top /// Saks flats /// American Eagle belt /// Forever 21 Jeans