The Fossil love doesn't stop here at just me. No siree. Just last week it was my bosses birthday. So I went with her and her daughter (who is also my co-worker) to the mall. We weren't shopping for anything in particular, but we all came to the conclusion that we must stop into Fossil for a quick peek.
I kept eying my favorite Explorer flap clutch and spotted a spotted a different little coin purse or wallet. Loved the dotted leather one shown below.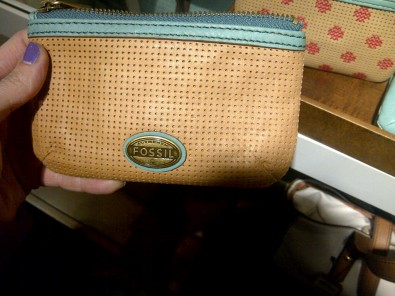 My boss received a gum-ball charm for her birthday and wanted to add another one to her chain. Here she is picking out some charms.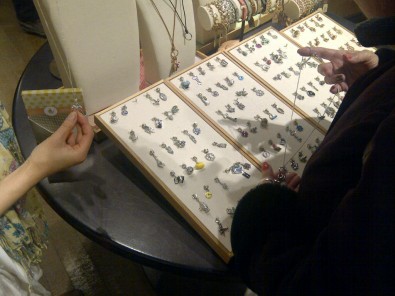 And a purchase was made :) I got to carry the pretty bag.
My boss didn't only get one charm. She bought two charms and a necklace to put it all on!  Talk about a Fossil fan here, right?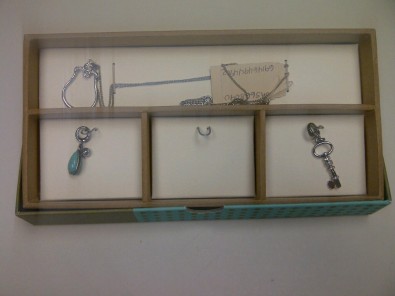 The box that it came in, was so cute.
While a few of us were in my office talking about my bosses new Fossil buys, the CEO comes in and wonders what we're all talking about. My boss shows her the new purchases she made. Our CEO told us she'd be right back. Low and be hold the flippin' woman comes back with HER purchase from Fossil that very same day! She ended up buying the Explorer Crossbody in this beauty teal color. She says she usually sticks to neutrals, but this was a nice color that she couldn't pass up. Looks nice on her, right??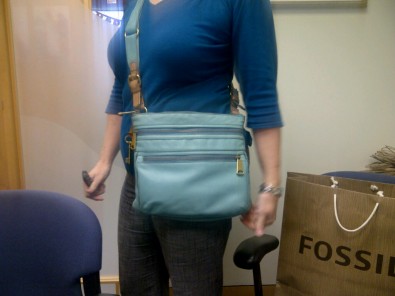 Are you eying anything at Fossil lately?