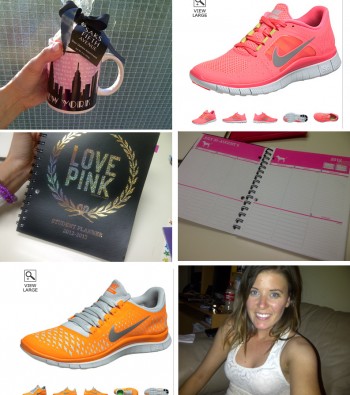 An NYC mug filled with candy, given to me by my co-op student Patrick!

VS Pink agenda

Inside the VS Pink agenda. Can't wait til the end of Aug to use it!

Self portrait 
Don't forget about my contest going on until Saturday. You can win a CrossFit inspired tank top, it has low entries so there's a good chance in winning! Enter here.