I'm a little delayed in getting this blog post up but I didn't even think of it til this morning. A St. Paddy's day weekend in review! To be honest I didn't do all that much, but I took enough photos to make a blog post interesting.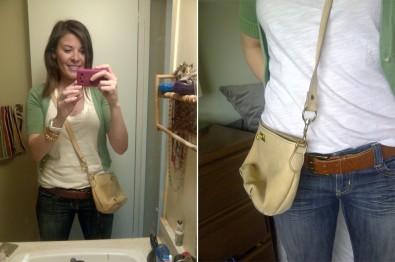 Saturday morning I woke up, got dressed and of course had to wear green. My boyfriend and I took Alfie out to his friend's place for a bit of St. Patrick's Day pre-drinking. I wasn't in the mood to drink so I ended up dropping them all off to the bar afterwards and hung out back at home with Alfie.
Earlier in the day, I headed out to another city to do a bit of shopping at Urban Barn. Can't show you what I got until it's all ready :) I'll give you a hint though. It's something to do with Easter, and may be going up North to visit some peeps. I also did a bit of damage at H&M, Bath and Body Works and some little boutique I found. That'll be up on my YouTube channel within the coming weeks.

It hit a record breaking, a/c cranking whopping thirty degrees in my car on Saturday. I was way overheated wearing my jeans and green cardigan.
So, rather than ruin my winter tires in the hot sun, I got my summer wheels put on! Going to get this beauty washed and waxed next weekend.
I also decorated some Easter/Birthday cards for 3 out of my 4 nephews. Maybe I should make the 4th nephew some sort of card too, hee.
What did you do this weekend? Did you par-take in any debauchery during St. Patrick's Day? Do tell. My boyfriend was definitely hurtin' the next day ;)