My co-worker hosted her first Amy Winehouse Wednesday last night with her girls. But before that, we had to find some photos of Amy Winehouse, and print them off.
Not only print them, but put them in poster holders…sad day indeed.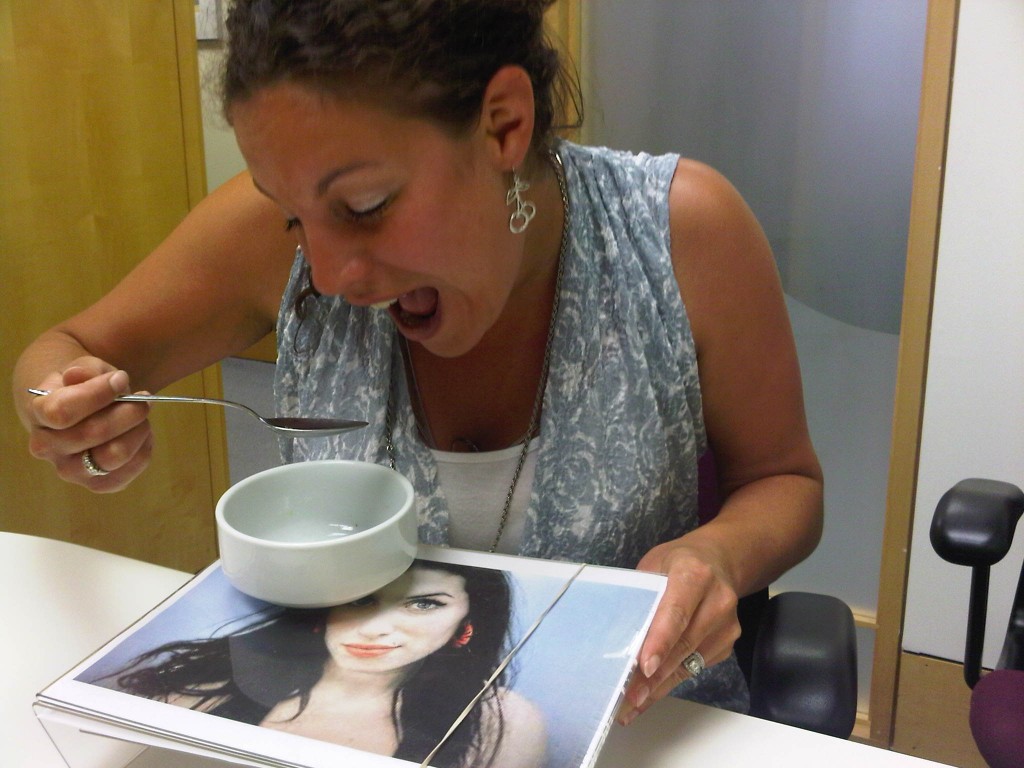 Conveniently enough the poster holders doubled as a serving tray for her guests. See? Yum.
Close up.
Did you like Amy Winehouse's music? I personally never really listened to her much except for when she was on the radio so I didn't know much about her.