The hair care company Misikko based out Pennsylvania sent me this Hana Air hair dryer for me to try out and review. It's always so fun opening up the packages from this company because whoever puts them together always goes for a little more effort and decorates everything so pretty. This time things were Easter/Spring purple, like the soft eye mask for sleeping, a satin bag with some nail files and even a black felt flat iron carrying case decorated in a big polk-a-dot bow.
Even a sample of Colgate Wisps were inside this care package as well! These will be great for on the go, you don't even need water. My boyfriend already claimed that these will be his — ha ha.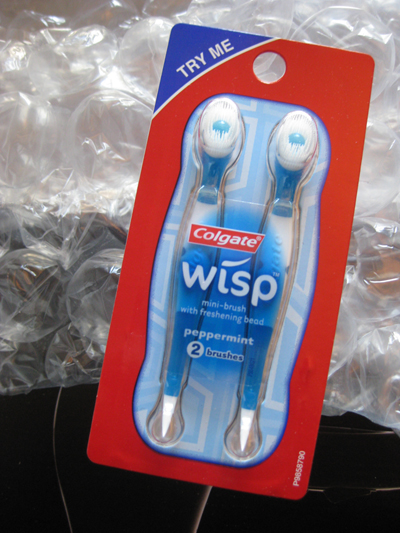 So the Hana air Professional hair dryer retails for $314, but it's on sale for $194, I'm not exactly sure how long the sale is on for, but that's a huge percentage off!
The warranty is two years on this hair dryer, so remember to keep all papers with your box in case anything ever happens. As most hair dryers this day and age, this one too is Ceramic heat with infared ionic heat—which basically means your hair won't get frizzy when blow drying with this particular hair dryer.
There is such a large selection of hair products over at Misikko and almost always they have some sort of sale going on. They also have free shipping on this hair dryer too. The hair dryer was sent out in the same week that I received it, so that was pretty quick especially since I'm in Canada.
I also received the Hana Shine Shield thermal protectant which is a bottle of 6oz hair serum that you put in your damp or dry hair before you apply any heat whether it be blow drying, curling or flat ironing your hair.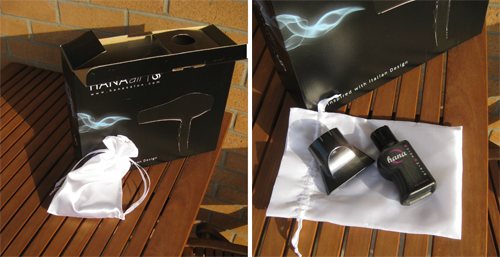 The one photo below is grabbed from their website—I just wanted to show you the heat setting details on the hair dryer itself.So many different types of settings to achieve what you want in the hair dryer. High/Low heat, and High/Low cool air.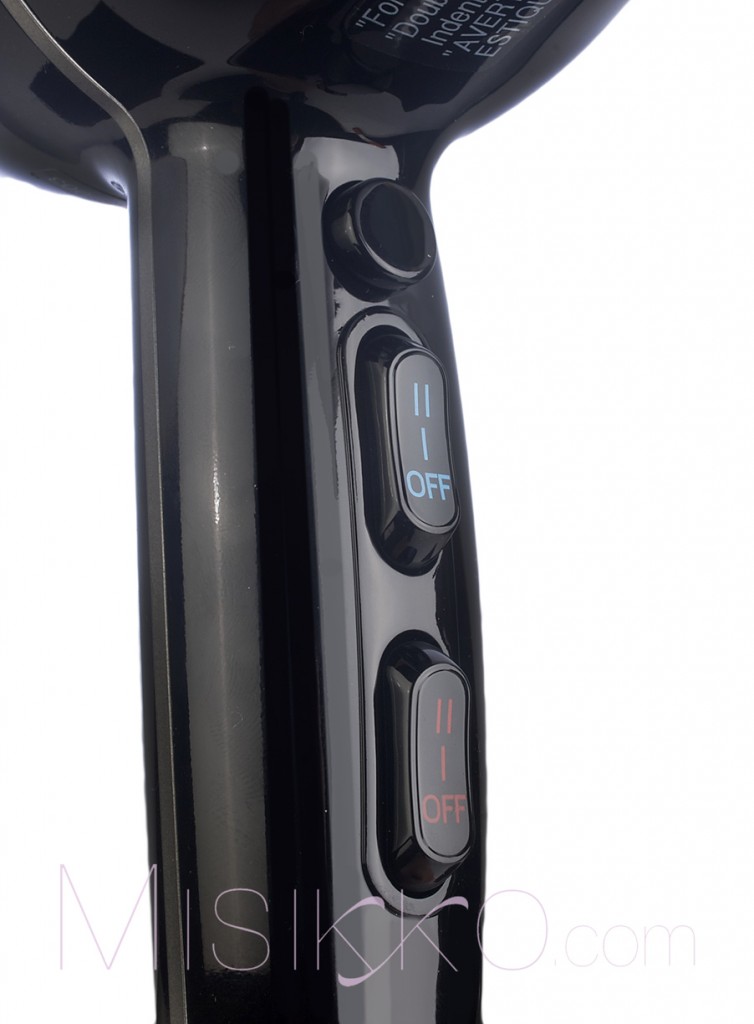 The hair dryer comes with an EXTRA long cord and has one of those clicker type of ALCI safety plug that goes with it.
Wet hair before, dry hair with Misikko's Hana Air hair dryer after!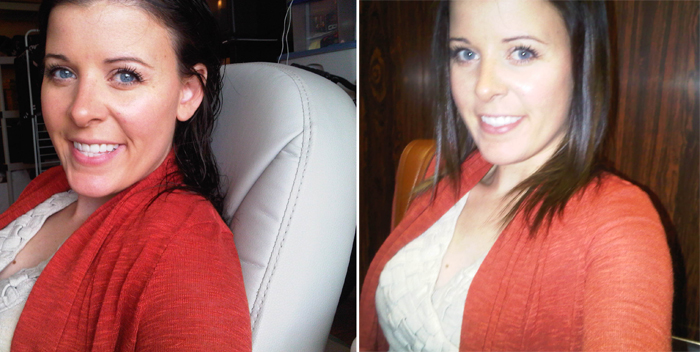 Awesome hair dryer! Check them out.