Today I'm heading out to San Francisco to see my old co-op student we had in the summer of 2012. Remember stylish Patrick, my fro-yo and swing-dancing buddy? He's on a work term here, and I'm so excited to browse the big city with him! I'll definitely report back on Monday on the sights of the city.
The spring collections just keep popping up like fresh flowers blooming on an April morning. How's that for the cheesiest opening line, ever? Totally not me, but I thought it was hilarious when I thought of it — and just had to start my post with it.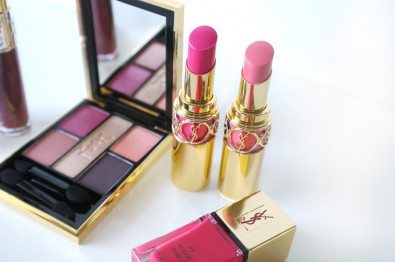 Yves Saint Laurent Spring 2014 Collection has a ton of great picks out. Look at the fresh corals and pinks they've released back in January when I was busy packing up our lives to move across the continent to beautiful California.