I think I'm jet-lagged. I didn't think it hit me. That was, until today.
I had a dental appointment at 11:45am this morning. I tweeted all the while I was there. It was just a check up and cleaning. The dental hygienist told me I had, and I quote "great hygiene" yet while she was digging under my gums with that painful needle-like scraper, blood was flying everywhere. An exaggeration of course. But I don't think I've ever had a rough cleaning as I have today. My Boyf went two days prior for his cleaning and he's always a big o' baby with the mouth pain. But I definitely felt it with this new lady. Ouch!  I even turned my head away from her for a few times, to get away from it!
Does anyone elses mouth salivate more when they're at the dentist? I swear mine does, just because I know I'm not allowed to swallow whenever I want. It's all mind games, I'm tellin ya. Can I hold that suction tube thing for you, Miss Hygienist? I'll let you know when it needs to be done. Thankyouverymuch.
My point of the blog post got off topic. Even though I didn't introduce it yet. But I will now. While I was home in Newfoundland I saw Coca Cola tweet something about completing a sentence and winning tickets to see Dragonette in Kitchener, the day after we returned home. I answered correctly, and won two tickets to see them!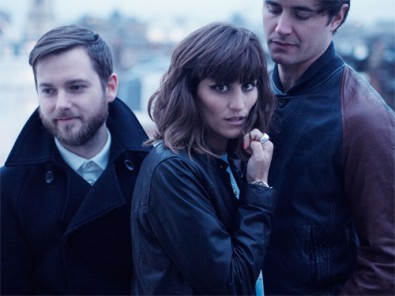 I gotta be honest. I had no idea who they were until I googled the song name for the answer on twitter. That was until I recognized some of the songs they sang, thanks to google. She kind of reminds me of my friend Tanya. But the boyf didn't see it at all… lol Maybe it's just the eye color.
and some pictures of the sound guy…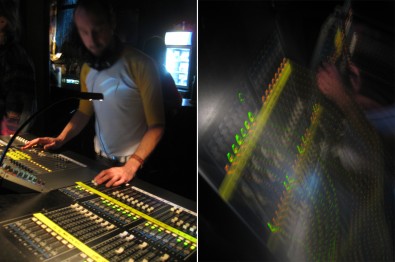 The all ages show was last night, and the Boyf & I thoroughly enjoyed it! Some of the songs she sang, I didn't realize she was the one who sang them on the radio. lol #newbie

I Came To Say Hello — this was my Summer 2012 song. You know those feel-good songs that you just need to blast loud in your car with all the windows and sunroof down with your hair blowing all about? This was it! This song also reminds me of endless CrossFit box jumps. I laughed when she started singing it live! OMGAAGH I LUVE THIS! I immediately passed over my camera taking its video to the Boyf, while I started dancing!
There were a few bands opening for them, of course before Dragonette played. And what do you know? I recognized these dude's too! LOL I love it when I know songs. A video that you too might know. Apparently the Boyf had never heard of this song before? Isn't it on the radio? Her are the Young Empire's singing their single White Doves (hear the full song on YouTube):