Yesterday was definitely a character building kind of day. With a stiff lip, I let myself mull over the situation for an hour or two, then go about my evening. The Guy came home early, and decided to take me out to get some Subway and check out the festive Christmas lights around Santana Row. He sure knows how to cheer me up! With that being said, thanks for all your comments regarding yesterday evening's post. I do need to thank WestJet for their impeccable customer service.
This morning I got up and made us a brunch, and shortly after I finish proof-reading through my post, I'm heading over to Jessica's house to make some cookies with her!
I can hear you asking yourself what the heck does Tibb's Eve mean. It's a celebration to kick off the Christmas Season as you do in Newfoundland (where we're from). Tibb's Eve is the Eve before Christmas Eve and can often be referred as Tipsy Eve if ya catch my drift.
To start our mid-morning Tibb's Eve, I made us a huge breakfast as we can finally sit back and relax with the two of us and Alfie. We had three sets of visitors throughout December, my parents in law, my sister in law and my husbands best bud all came down for a visit. It was great! I love entertaining, and showing people all the sights and sounds that California has. I will never tire of the Golden Gate Bridge, let me tell you that much!
I've been lucky that Walmart Delivery is taking a liking to my food posts, this is the third instalment of me working with them. Once again, all the food shown in the post (ok minus the grapes, they were gross anyway) were from Walmart and delivered right to my doorstep. The delivery guys and I are getting to know each other pretty well. Alfie still doesn't like them — wouldn't blame him really, they're strangers.
I do have to say, I'm getting bolder in the kitchen and expanding my cooking skills to making a ton of things at once, instead of baking muffins and some scrambled eggs. I'm doing it all. Fryin up the bacon, making blueberry muffins, egg bagels with tomato and cheese, fresh fruit with whip cream, and having a side of apple juice, hot chocolate and then peppermint tea! Whoowee.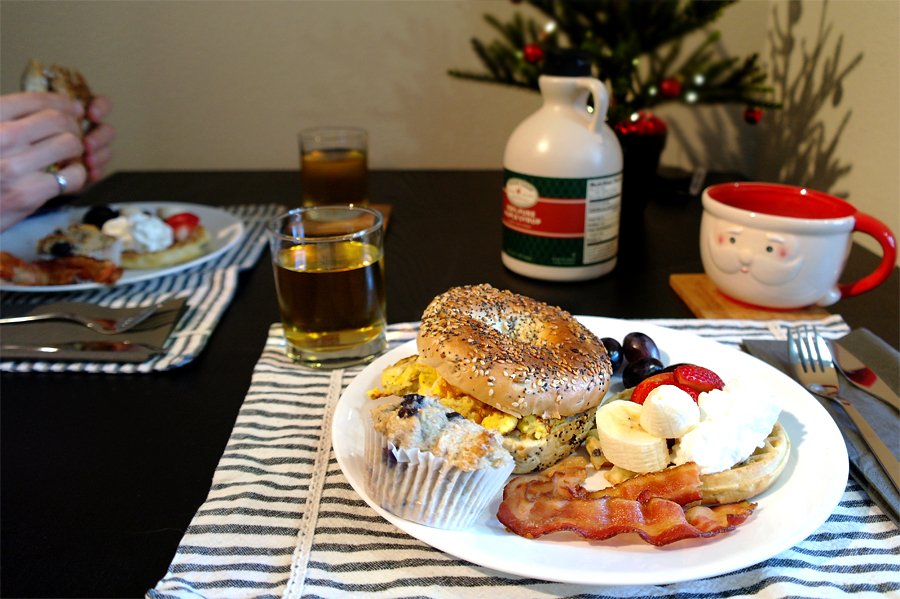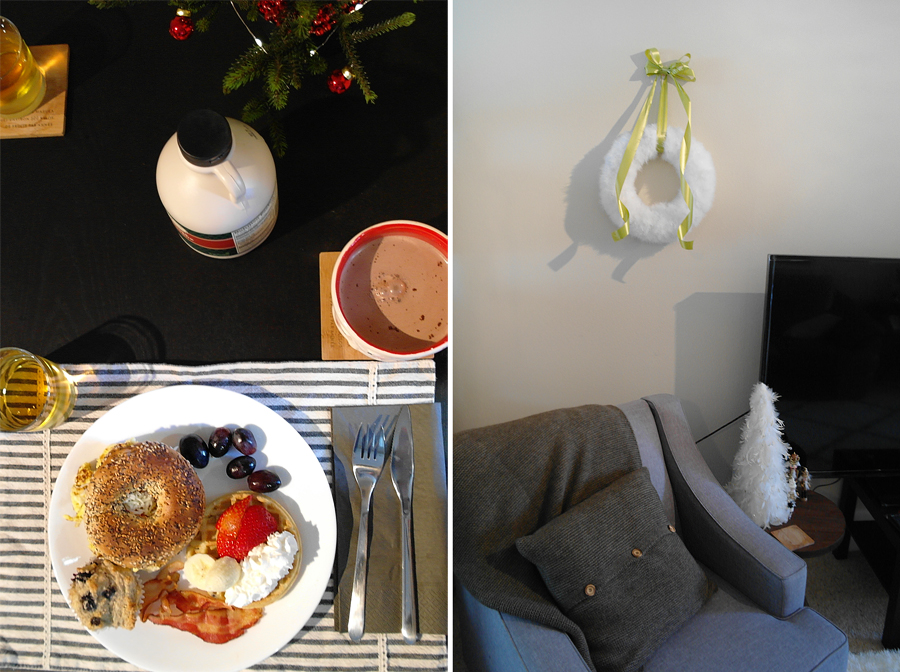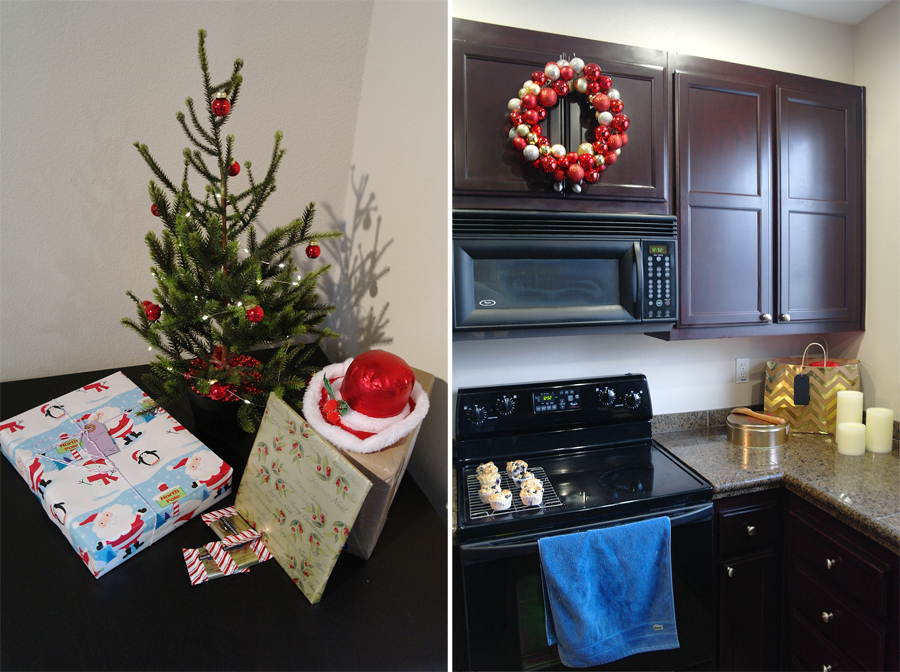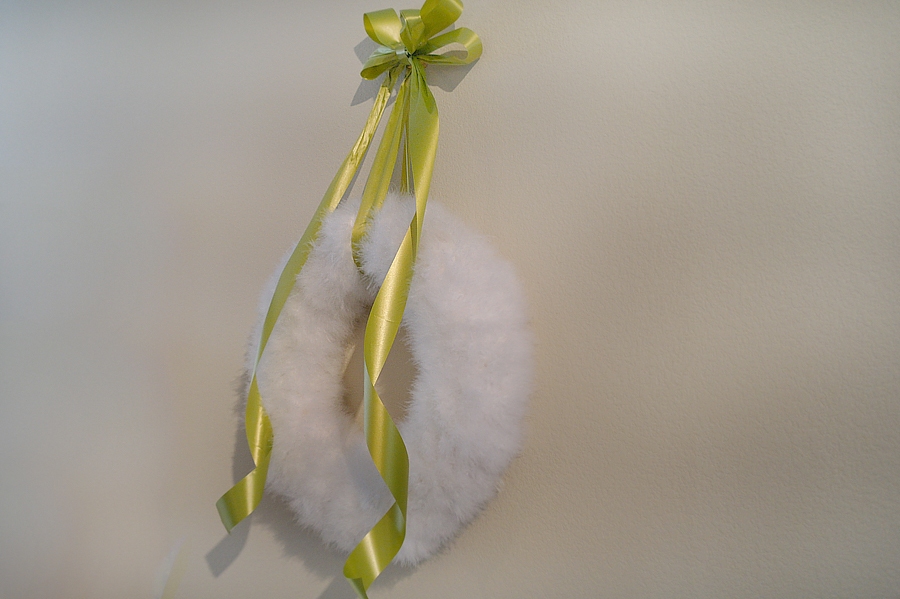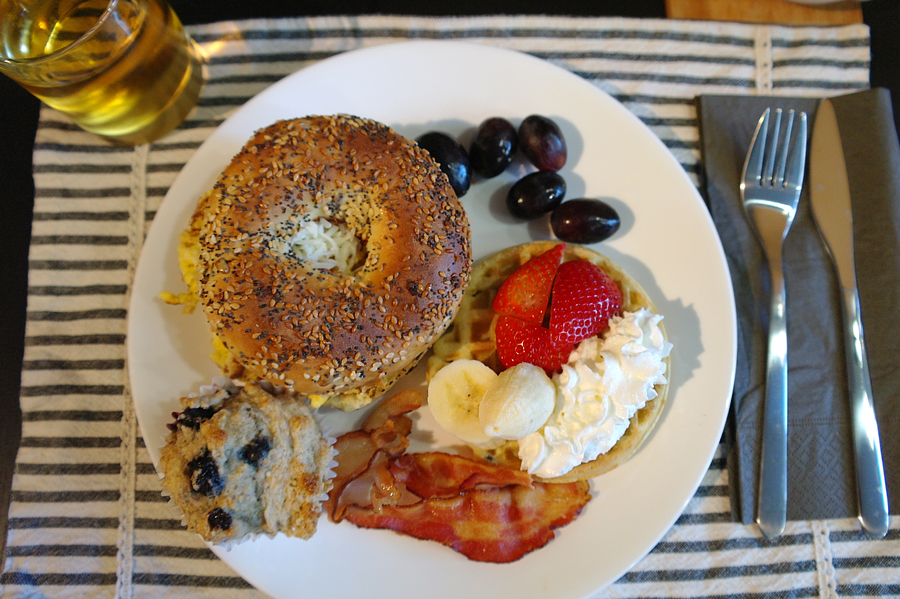 I stocked up on the Celestial peppermint tea and now have a couple of boxes, there's nothin' better than peppermint flavoured treats at Christmas. After breakfast or even before bed, I like to sit in my chair and have a little chit chat with The Guy about our day ahead, or unwinding after a long day. My Santa mug has a few cracks in it, I think it can't handle the heat of my extra hot drinks. Hopefully it'll last a few more seasons!
So, it's two days until Santa Claus arrives on his sleigh, and for those that celebrate the Misters visit, I sure hope you're all ready. Are you? I have to admit, I need to wrap a couple of more gifts and I am set. We have a modest amount of presents under the miniature Ikea tree this year, but I'm really excited to celebrate our first Christmas as a married couple. This year has been so different for us, and believe it or not (I probably keep repeating myself) I'm the happiest I have been in my life. I'm content with where I am in my/our life right now. With that being said, I will be taking the next week or two off blogging to spend time with my new little family. See you in 2015, stay safe and Happy Holidays!
But before I head off until the New Year, here's $15 toward your first order with #WalmartToGo, an online grocery pickup and delivery service and if you spend over $50 delivery is free.
Disclaimer: Walmart-to-go provided me with a gift card to use their delivery service.