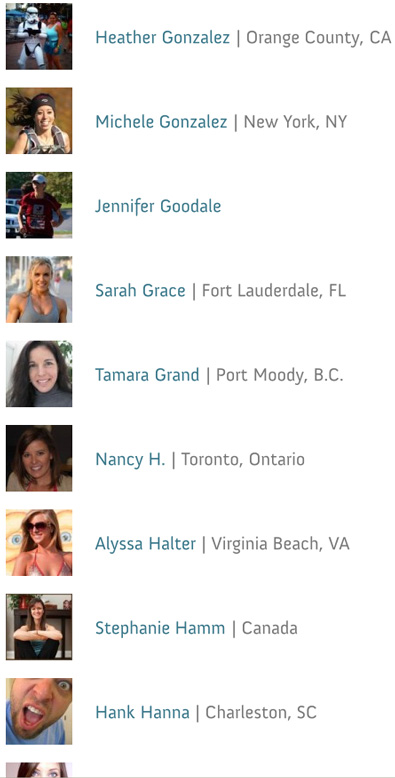 I am a FitFluential Ambassador. What does that mean for my website here at spiffykerms.com?
I'm not going to change who I am, and what I blog about. But I've joined a group that influences people to be fit! Since I already am a CrossFitter, Rock Climber and Soccer player I thought it was the perfect edition to my website. Here's a quote from the website:
FitFluential is a nationwide network of fitness enthusiasts sharing their journey both online and offline through multiple social media platforms.
Go ahead check out the site, and check out all of the people who are also Ambassadors! Or if you'd like to become a FitFluential Ambassador like myself who is interested in fitness blogging, chatting on YouTube  or use FaceBook and twitter. Whatever you do, FitFluential would love to welcome you into the family!
FitFluential members are eligible to receive exclusive discounts and giveaways from their partners. Even in your area. FitFluential is based out of the USA but they welcome their Canadian neighbors like myself. You can take advantage of events in your area, or even take everything to the next level and earn some income by working with the FitFluential partners.
Sounds fun, right?  Signing up to FitFluential is free. Just say I referred you! Remember though, you're not obligated or committed to do anything, therefore you can cancel your FitFluential membership at any time.