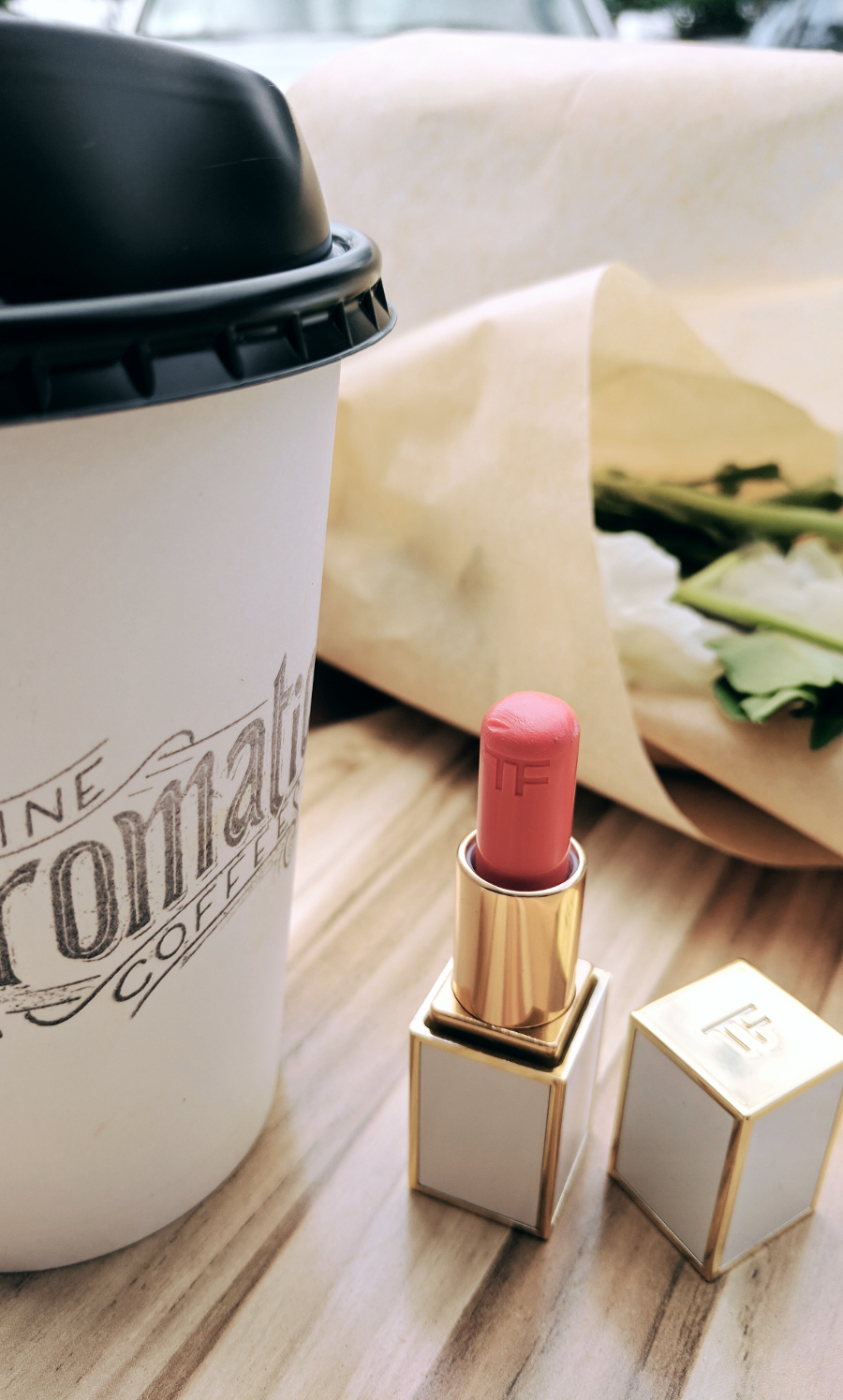 As many beauty enthusiasts know, the Sephora VIB sale happened at the end of April. I'm VIB Rouge, and I'm not entirely sure how that happened. I'll probably go back to being a Beauty Insider in 2018 with the rate I'm not spending on beauty products. Also? I'm a little ticked that VIB Rouge received the same discount as VIB folks. Y tho? We spent much more to get to that status, and get nothin' more. Needless to say I'm a bit ticked — and I wasn't going to purchase anything from the sale but I knew I wanted that Tom Ford product that just launched, so I bit the bullet and did it. The Tom Ford Clutch-Size Lip Balm in L'Odissea is mine.
Then I did it again. 1 more order for a black BeautyBlender sponge. Because a day or two after I placed my first order, an e-mail came in from Sephora mentioning my birthday gift was available. The Tarte Blush in the shade paaarty (and lipstick, which is great but the blush is A+) is amazing and I've been wearing it every.single.day. Every other blush pushed to the way-side. Good goin' Tarte. I like it. It's peachy and purdy and conveniently tiny. I love anything tiny/travel sized beauty. I want a store to open that only sells Sephora mini's. Wouldn't that be neat.
I even thought about purchasing another shade in the Tom Ford Clutch Sized Lip Balm when I was in Bloomingdales in San Francisco the other week. Except I was a bit taken back by the sales associate trying to make his commission. So many eye-rolls. "This colour would like great with your eyes." Okay dude, great — I know, blue eyes are wonderful I get it. Just leave me be so I can swatch all-the-lipsticks on my hand to decide lol. /endrant.
Did you buy anything from the Sephora sale last month?