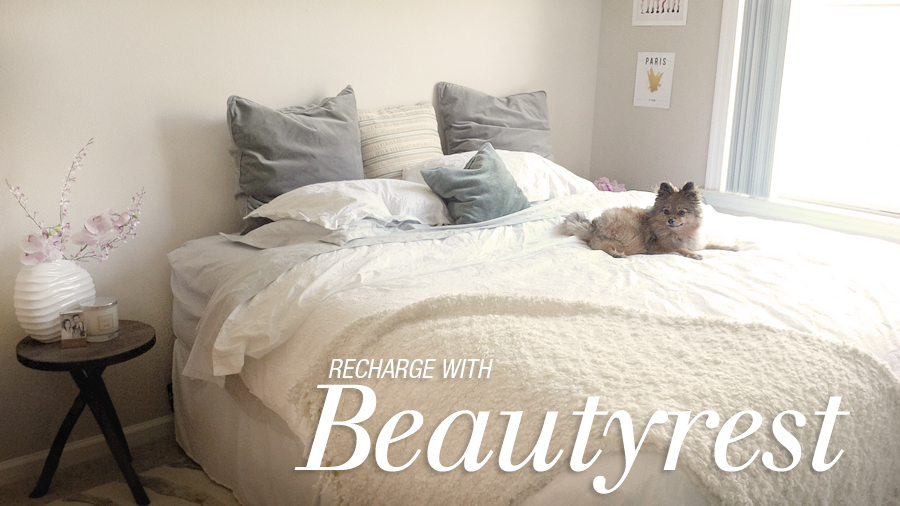 Since our last bedroom makeover, we have upgraded to a king sized mattress (from a tiny double!) and said goodbye to our beloved headboard that I so desperately loved. I'm not entirely sure if we could get a king sized headboard up the stairs, as our box spring came split into two smaller box springs. Had no idea those even existed!
Today I'm showing you our brand new bedroom. Feeling a little more grown up with some new accents added to the room, but still missing a headboard. I've added our Ikea 26×26 pillows to the back to replicate it somewhat. But it's definitely no fancy tufted headboard like we had in the past. Minor problems.
Funny how I'm excited over a new house-things over a few insignificant articles of clothing. Ah, all part of growing up isn't it. Priorities change. But when you live with an Ironman Triathlete who trains 6 to 7 days a week (that's three sports you guys) greet him at the door when he comes home, only to realize he's so exhausted from working long hours then leaving work to either swim, bike or run — you realize that you need an upgrade when it comes to sleeping properly.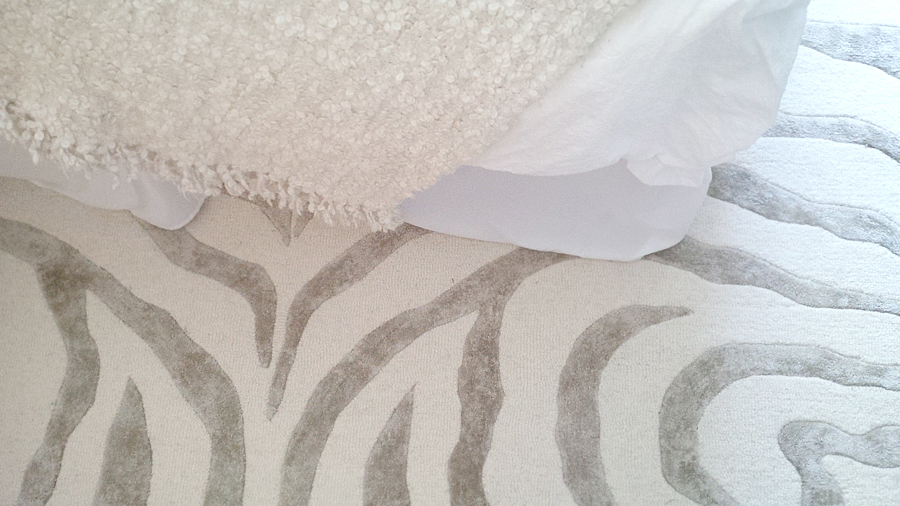 His evening routine goes a little something like this… The garage door opens. Alfie and I run down to greet him. We talk about his day a little bit, while I make supper. The Guy puts his work bag down and stretches out onto the floor on our new rug (I have to admit, it's very comfortable, especially that silky tan part under my feet. So smooth!) and relaxes for a minute, which turns into over an hour or more, see where I'm going with this? It's easy to see he doesn't get too much quality sleep as it is.
Only since we moved to California, it clicked. The Guy hasn't been getting enough rest ever since we started sleeping in the same bed, nightly almost 10 years ago. What can I say, I may be a slow learner but I learn from those mistakes!
We may be a small sized couple, but for those last 10 years, we have been sleeping on a double sized bed. Hardly big enough for a teenager, let alone someone who likes to sprawl out, sleep diagonally while the husband gets a few inches of room at the edge of the bed, and little blanket. Poor guy.
So what other way to win the best wife of the year award? I UPGRADE us. Yeah buddy.
Beautyrest allowed us to upgrade from our firm double mattresses, to a king sized Recharge mattress. Unfortunately for us, we didn't specify the type of mattress firmness we'd like. When the delivery guys came up the stairs (folding a king sized mattress in HALF to bring it up two flights of winding stairs) I realized we received the softest mattress they make. Oops. While we completely enjoy our space and the size mattress we have, it definitely took a lot of getting used to. Hence the late review as we received it back in January.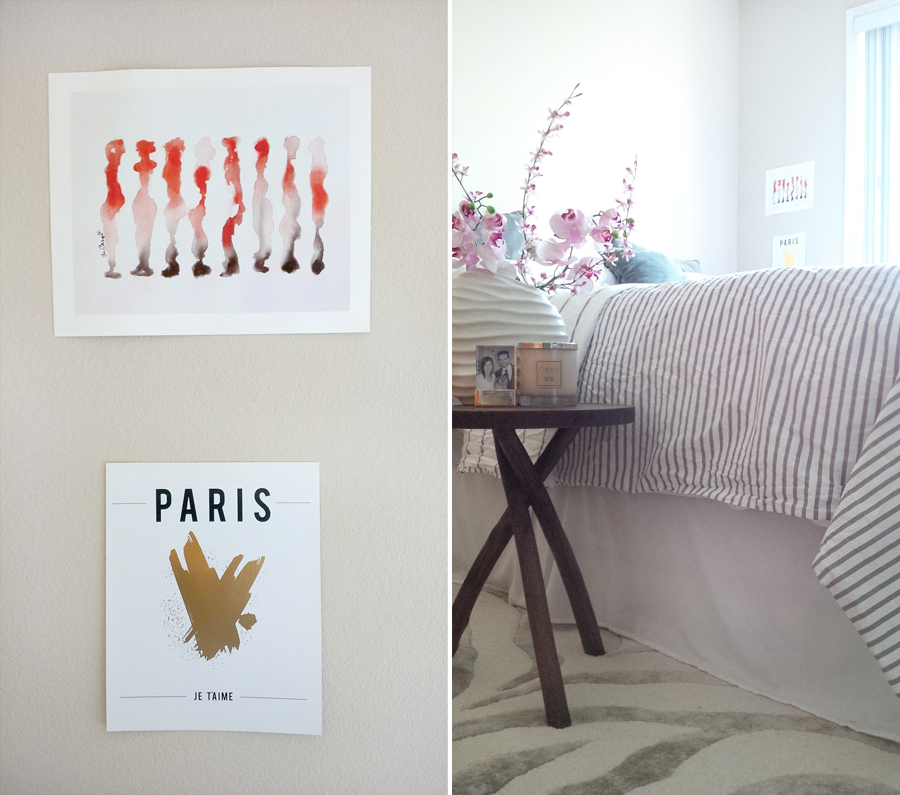 I'm pretty sure the Beautyrest is mainly for side sleepers like my husband, which is fantastic for him. I'm a back sleeper, with one hand over my head most nights, so my neck is a little crinky a couple of times throughout the week. Thankfully it doesn't last too long after I wake up.
If I were to go back and get another mattress by them, I'd definitely get a firmer one. This one I feel like it sucks you in like a big ol' marshmallow. Super comfortable for the first while, but again — we're the couple that prefers the opposite. Clearly, we're used to it now, and it's best kind.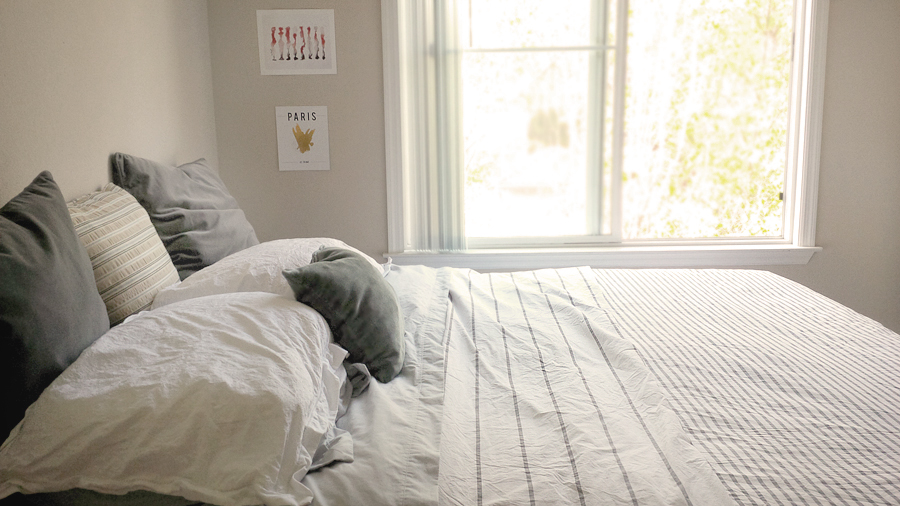 Freakin' eh man, it's so hard to take photos of bedspreads, duvet covers, and general bedding photography. I got out my steam cleaner and spent a good hour going over both duvet covers to get the pesky wrinkles out, and it didn't work so well. A complete waste of time, considering they're going to be wrinkled as we sleep in them. It's like ironing your underwear and socks. Does anyone do that?

I love how our master bedroom looks with all the golds and whites, but it's definitely missing a nice headboard like we had last time. My husband thinks he can simply attach our double-sized headboard to the back of this one, and it'll look fine. Uhh.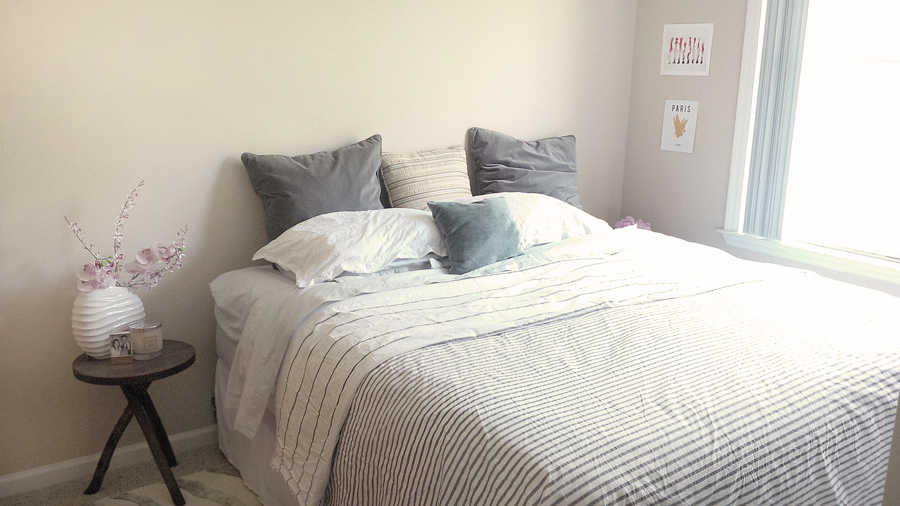 You might notice there's two duvet covers shown in the photos. That's because I have two that were sent to me. I'm still undecided as to which one should be our main one, but I really like them both so much (the striped one is more us, and the embroidered one feels more grown up and fancy to me — like being in a hotel).
Side note, it's incredibly difficult to take self-timed photographs of yourself.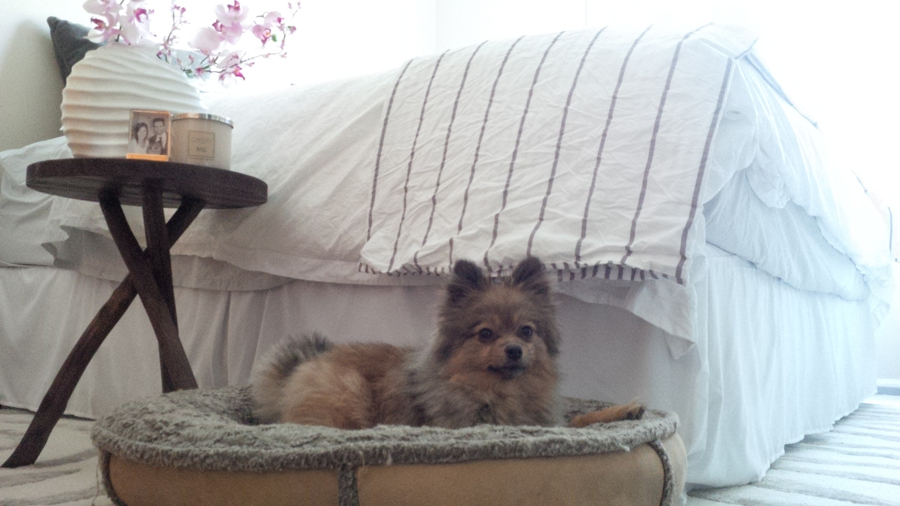 I think once we add the final touches to our master (aka a headboard and maybe some more paintings on the wall), it'll really start feeling like a relaxing sanctuary.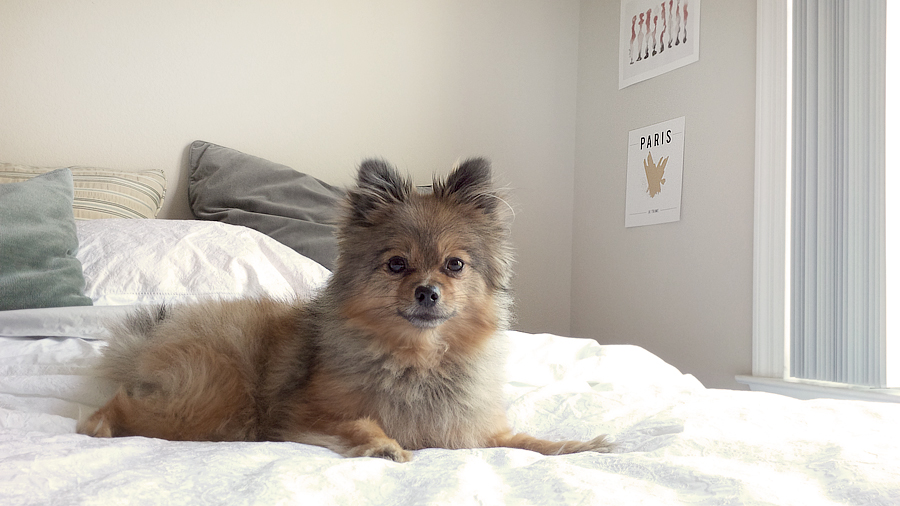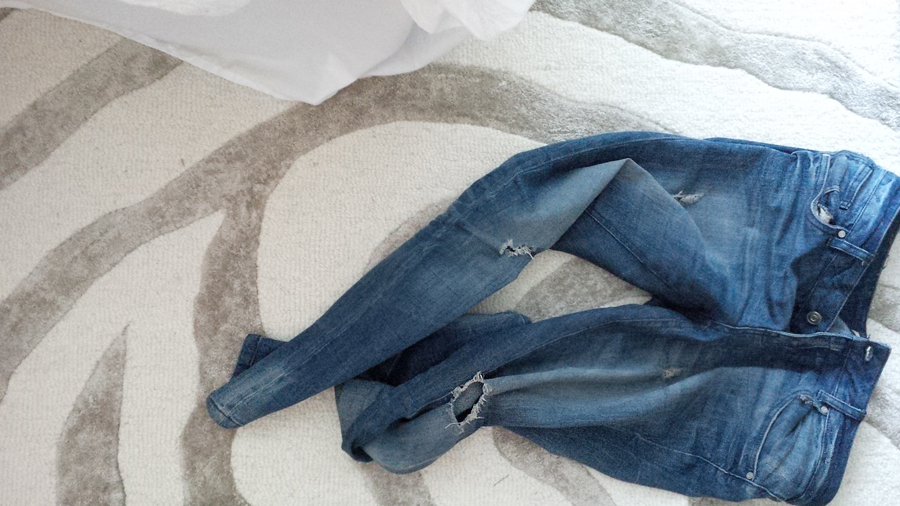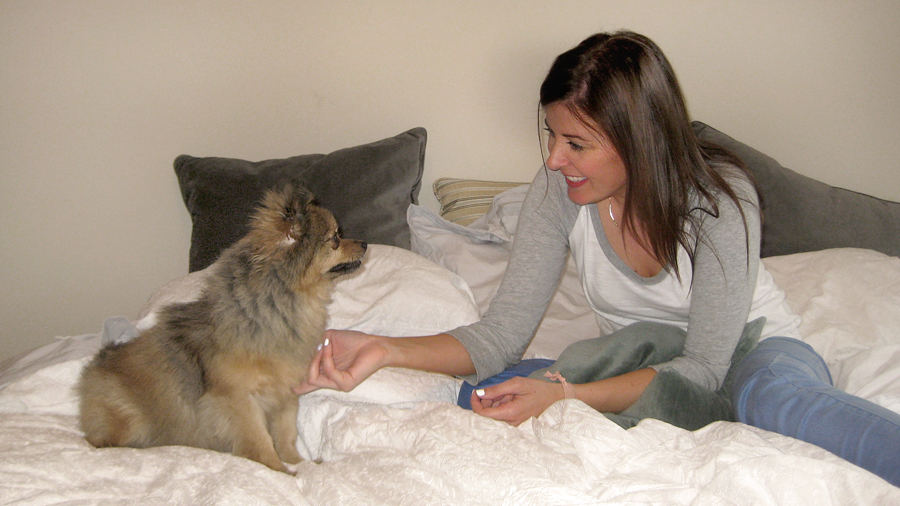 I have a question for those that own a king sized bed. Do you have king sized pillows? Because the one's that came in the Christy Linens sheet set and duvet cover set are almost as long as I am tall. I'm not entirely sure I've ever seen a king sized pillow before — because holy guac the cases are enormous!
Urban Barn faux flowers & white vases | West Elm gold photo frame | Beautyrest Recharge mattress* | Rugs USA Zebra rug* | Christy Linens Chantilly duvet cover & cases*, Egyptian Platinum sheet set* & ivory candle | Unison Home Sailor + Regatta Pewter duvet cover | Paris print & painting (received in a swag bag, I'm not sure where they are from!) | O.co night tables
Disclaimer: Items marked with an * were sent for review.