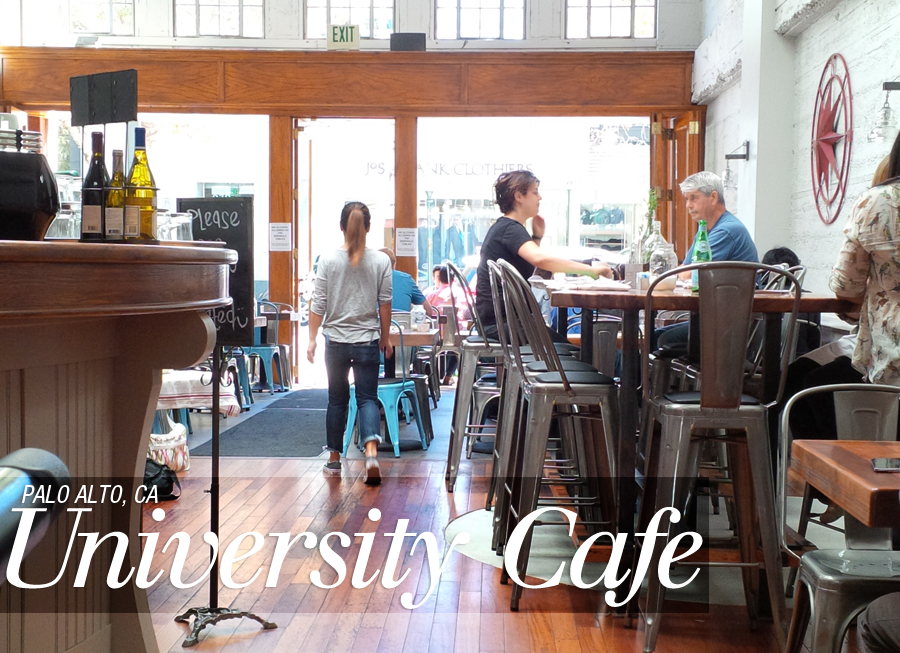 My friend and I are still pretty brand new to Northern California, so we usually get together once a week and go to new-to-us places and explore. Occasionally stopping for lunch, or a nice an easy walk in the park with a quenching iced coffee.
Yesterday while exploring Palo Alto, we stopped into University Cafe. Initially we were going look it up on Yelp to see if it received enough good reviews to pop in and have a bit of lunch.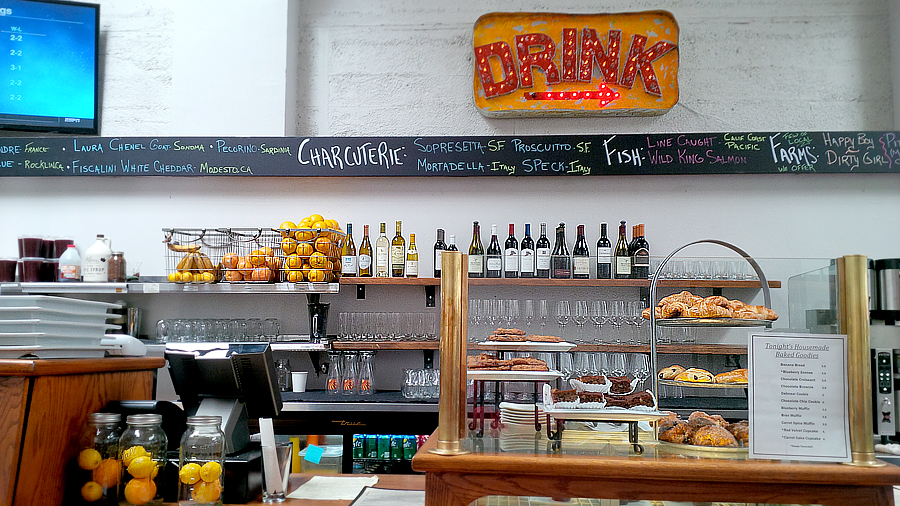 But the place was hoppin' with people during the lunch hour, so we decided for ourselves it must be good.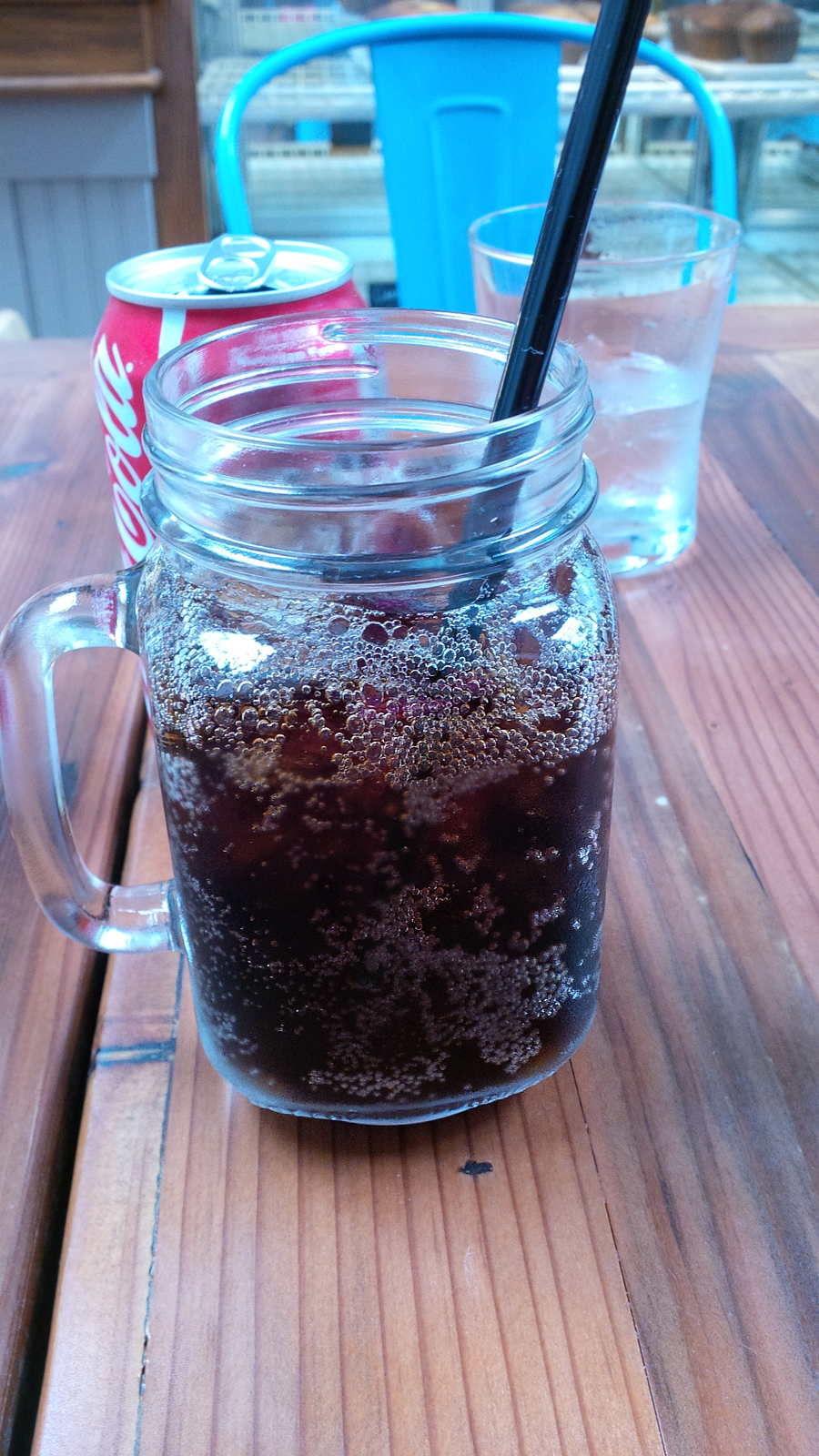 I ordered myself a coke, it came out with a mason jar full of ice. Kinda cute.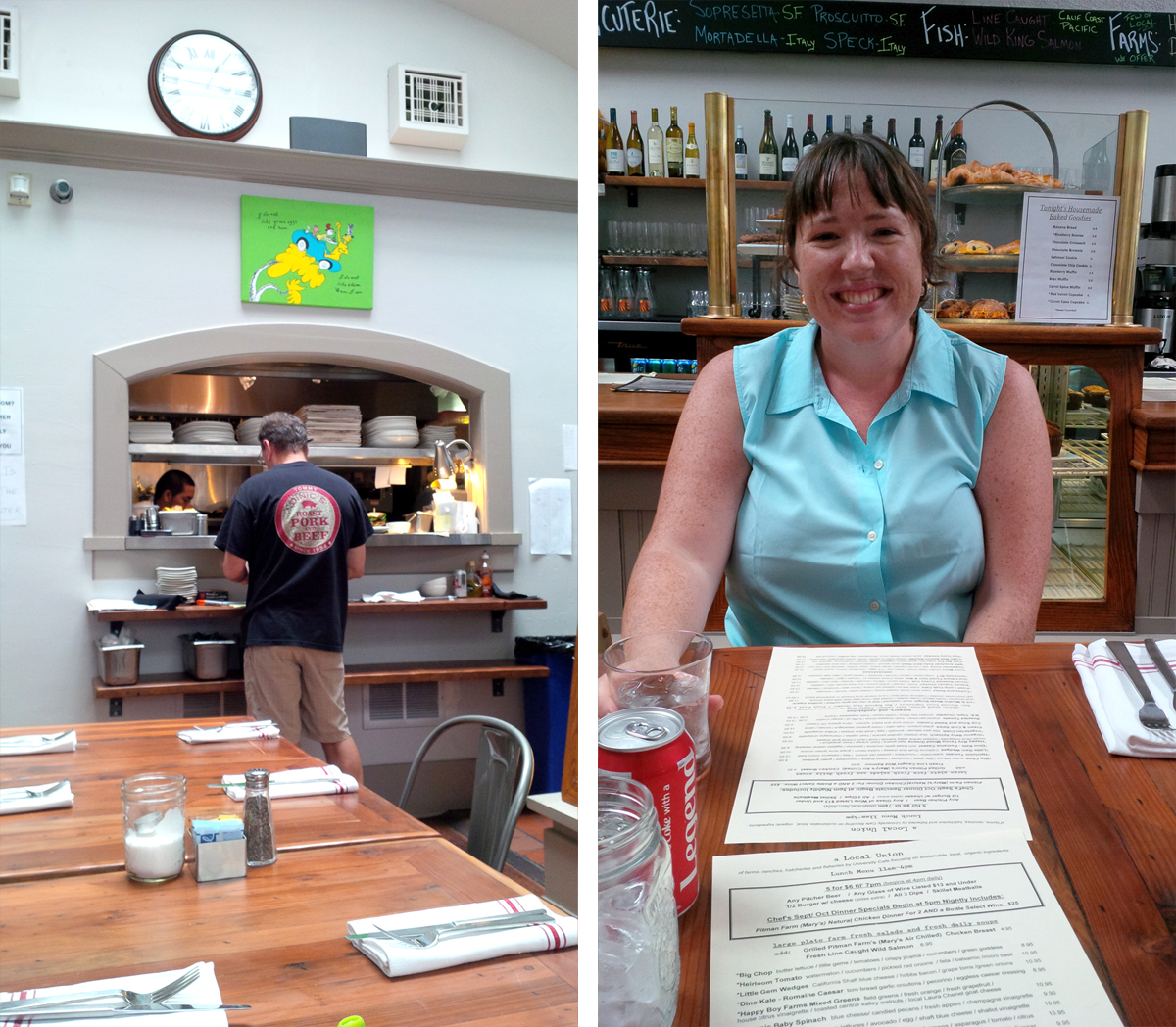 The ambiance of the restaurant was inviting, with the open concept layout. It was easy to get a table, indoors to get away from the heat of the day. We were lead towards the back of the restaurant near the open kitchen, as my friend required a high chair for her little boy.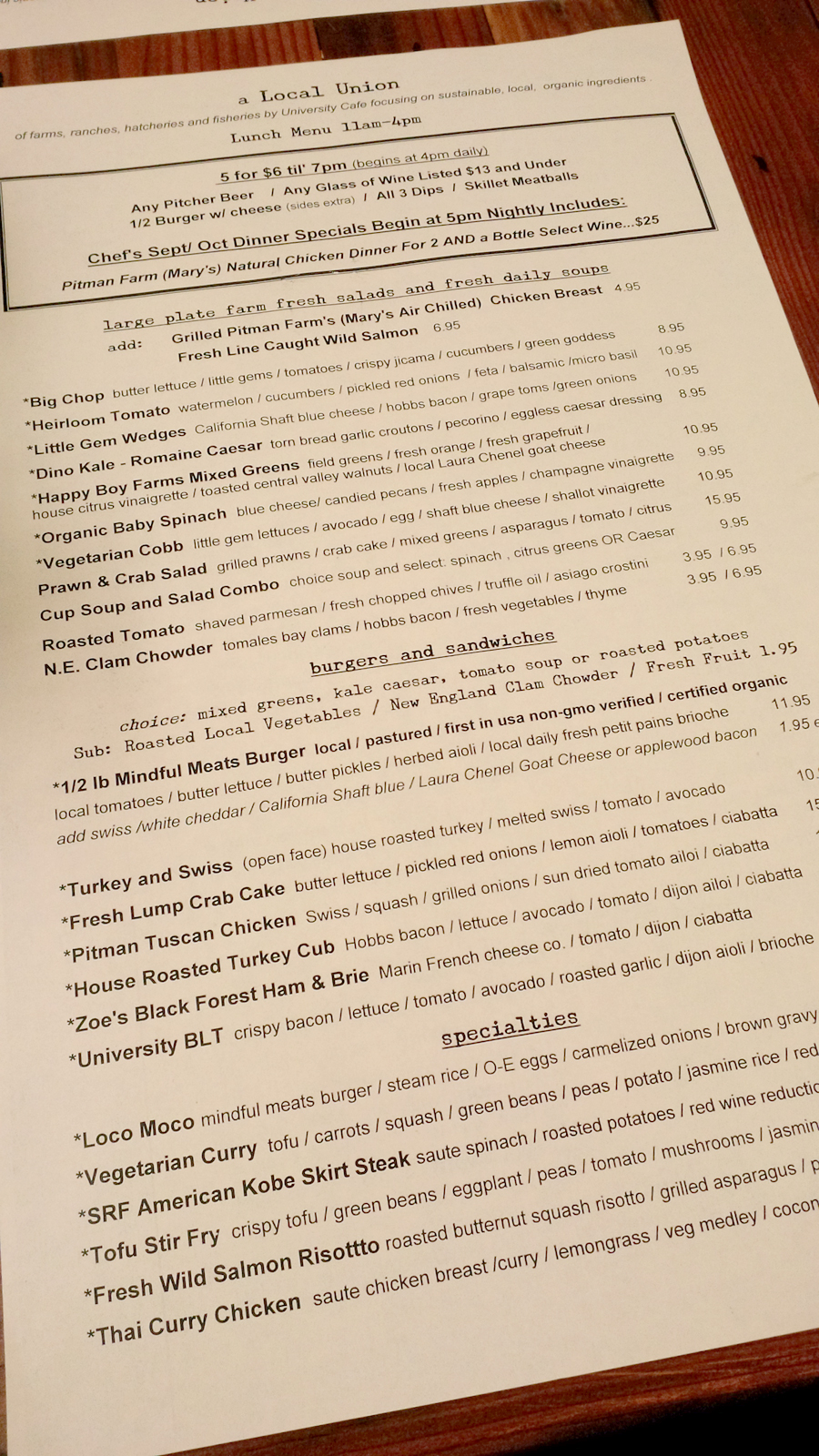 Our server was really funny, and recommended a few things to us on the menu. I'm a sandwich girl through-and-through, and rarely venture out of that comfort zone, so I went with the University BLT. As for their price point, I would say it's moderately priced, considering it's in the heart of the downtown Palo Alto, and the beautiful Stanford University campus. As you can see from the lunch menu we were given, the prices range anywhere from $8-$15 for their food.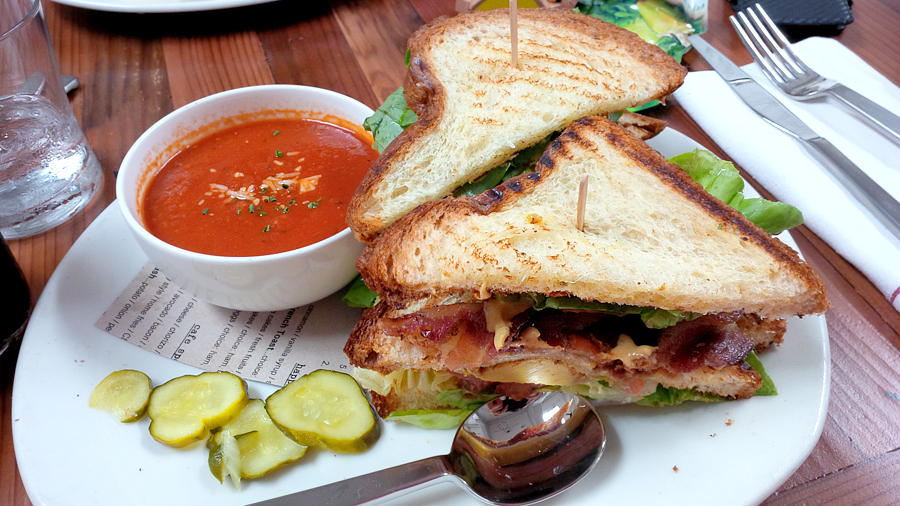 Once our food came out, I tasted the soup immediately. I love a good hearty tomato soup and this one was excellent. My friend had the same soup, but ordered a Fresh Lump Crap Burger — a crab burger! Something I would have never thought was even a thing. She said it was incredibly filling and so delicious. My sandwich on the other hand, was absolutely massive. I was eager to dig in since I didn't grab breakfast yesterday. Unfortunately the sandwich was one of my least favourite sandwiches I've ever consumed. All the ingredients separately were terrific, but the bread — oh man, the bread was not exciting at all. It's not that it was stale, it was paper thin, fell apart and crumbled easily and was fluffy all at the same time. Does that make sense?
It made such a mess, and I'm glad I had my napkin in my lap because it went everywhere. The dijon aioli sauce on the sandwich must've been made with a dab of horse radish, because it was spicy, tangy and weird. Not the best choice. I don't mean to complain, simply stating how it is.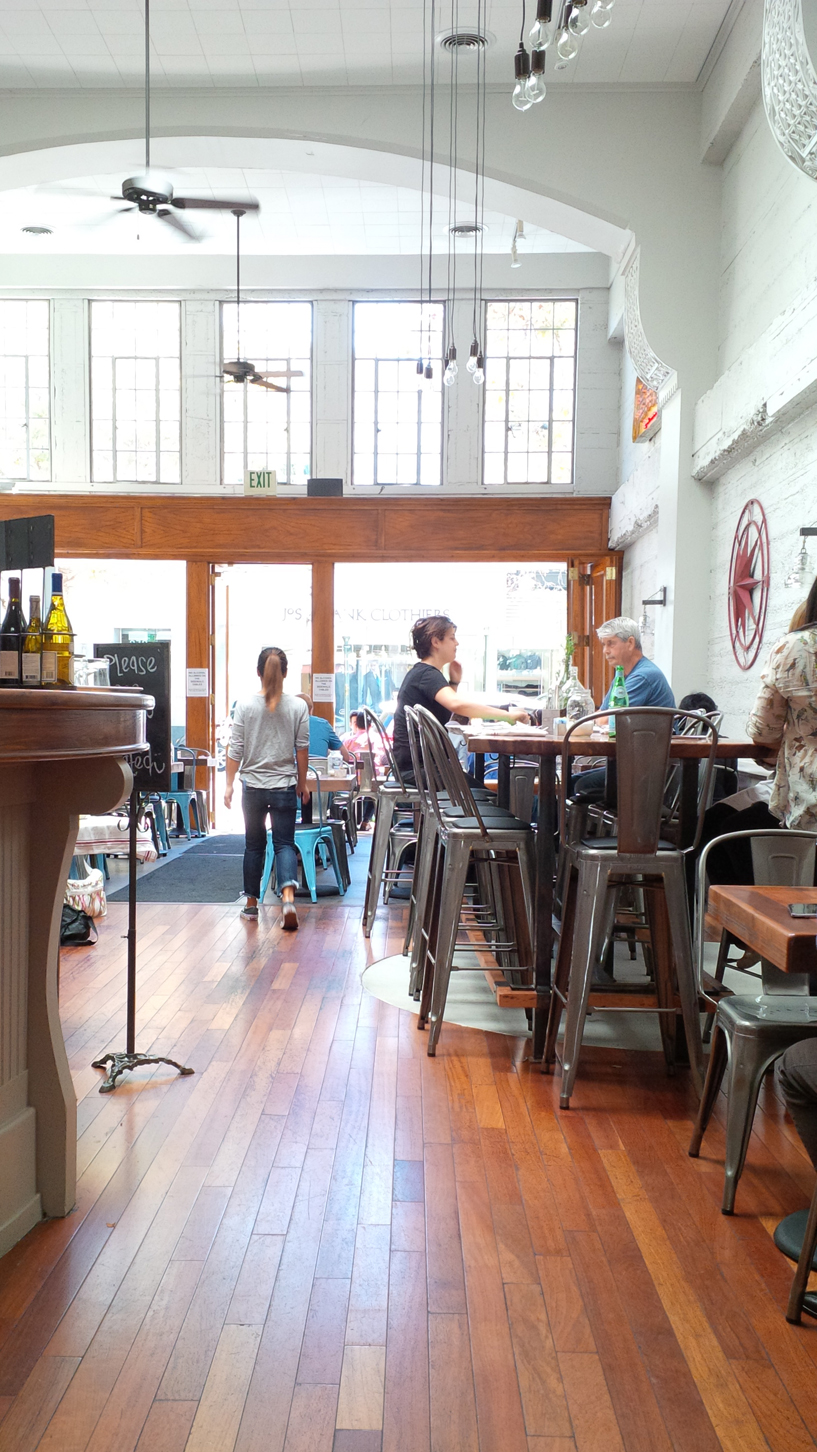 I'd go to University Cafe again in a heart beat, due to their service and give the menu another go. My soup was to die for, and the place was pretty happenin' so I know people enjoy the food there. I know for next time, I won't order their BLT. ;)
University Cafe
271 University Avenue
Palo Alto, CA
94301
(650) 322-5301
Do you have a go-to menu item when you're out?
For the locals reading, have you been to University Cafe?