Oh the Lancôme Juicy Shakers have taken storm and all the beauty lovers are raving about them, or wanting to get their hands on them!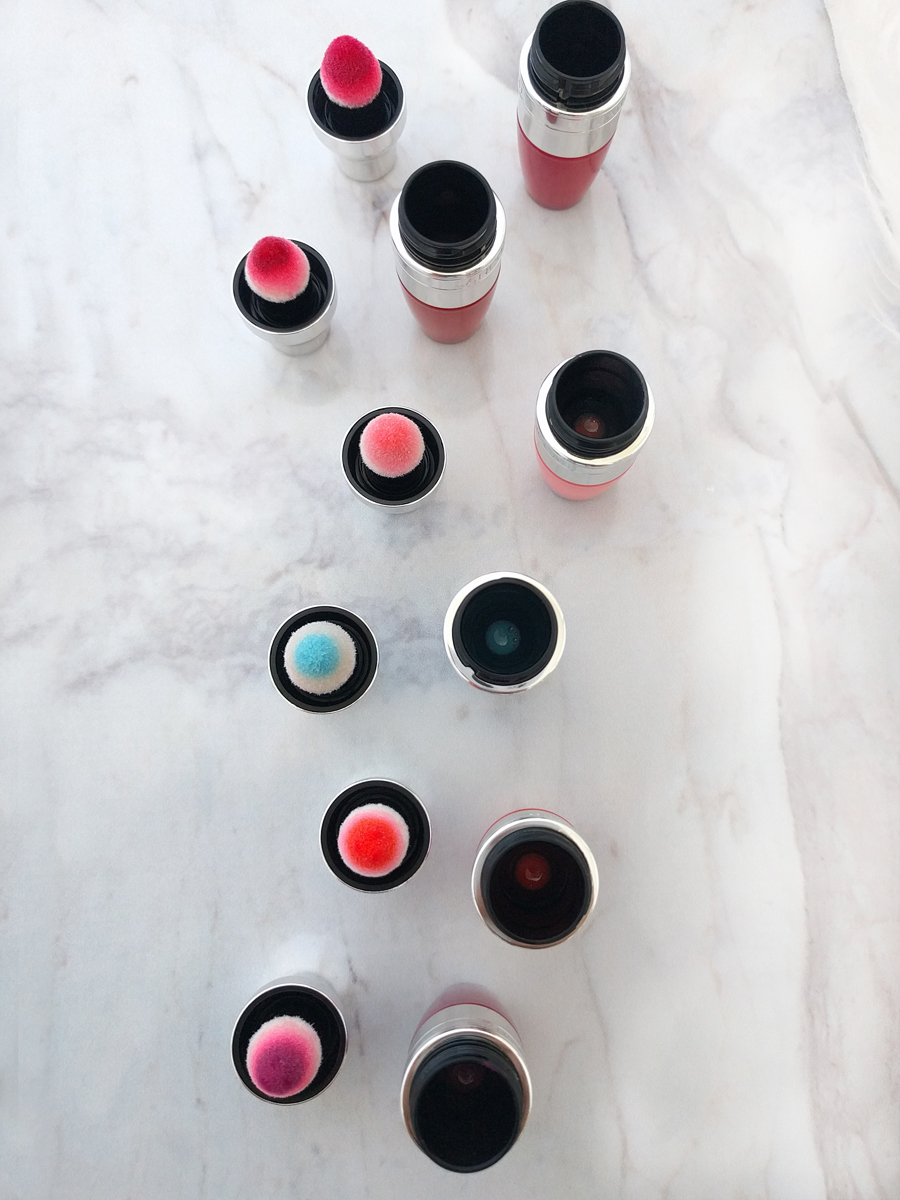 So pretty to photograph. In fact, this photo above it my new background on my cell phone!
The technical way to describe the Lancôme Juicy Shakers is that they're a bi-phased oil. It'll feel oily yet balmy on the lips, super comfortable application with the triangle shaped sponge. So because it has so many nourishing oils in it, you need to shake it each time, prior to applying it on the ol' kissy smoochers you got over there.
The Lancôme Juicy Shakers are definitely a low maintenance product. Apply them with ease on the go with or without a mirror, and they don't bleed off the lips, at least not the 6 of the 20 shades I had to try out.
How well do they last on the lips though? And what colours do I suggest you pick up?