It feels, and it has been ages since I blogged last.
I took a much needed break from my website, when I went on vacation back home to Newfoundland. Hope you didn't miss me too much ;)
I've been back on Ontario soil for almost 12 hours. I went to bed last night and woke up at 4am for the 6am flight. Then worked the entire day. Call me a trooper.
I already miss my family, and friends. I didn't get to hang out with my friends as much as I had hoped. The week just flew by.
I'll leave you with a few snaps of while I was down home, to tie you me over until my next blog entry ;)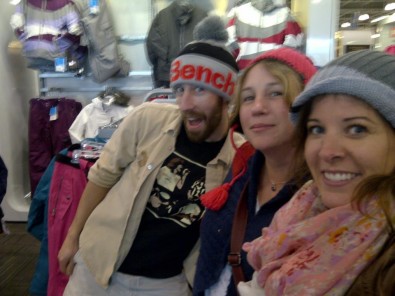 My best friend, Trevor and my Sister-In-Law and I playing around at Sport Chek.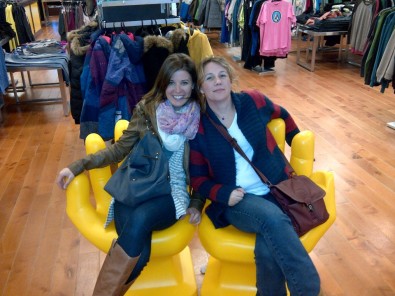 Super fun hand chairs at the Village Mall.
My amazing Daddio and I, out to lunch at Montana's Cookhouse :)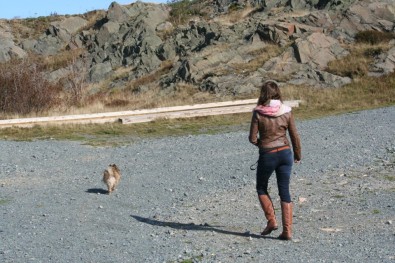 Alfie and I on a trail walk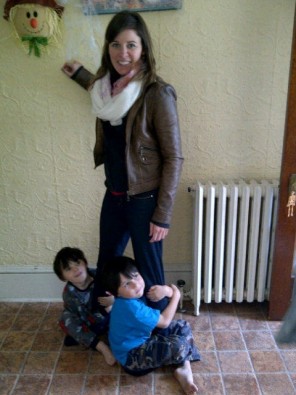 Saying good bye to my nephews yesterday. :(
Just look at those faces looking up at me! So hard to say so-long til Christmas.
Until tomorrow… I'll bombard you with a ton of photos this week. So mark your RSS feed's as read, if you're uninterested, haha!