Looking to buy the August 2015 edition of the Glossybox? Wondering if you should… Pass or Buy?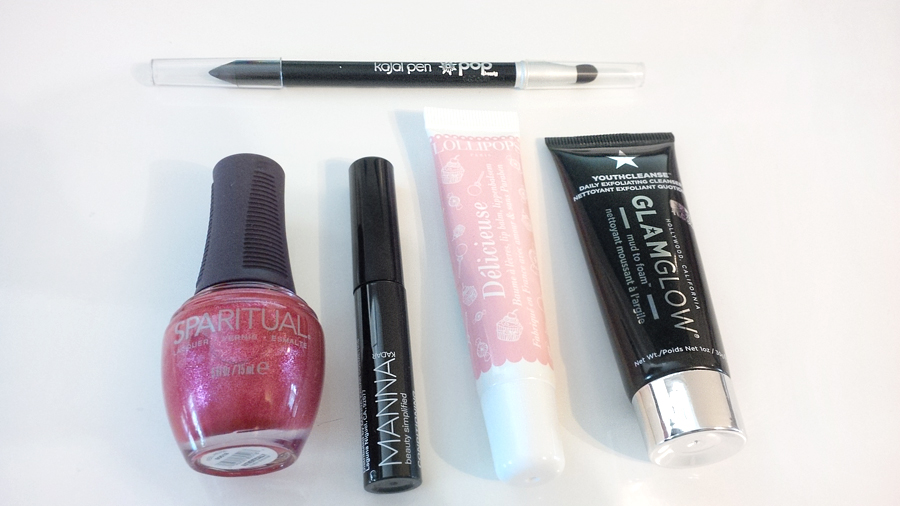 This month might be a pass for me. One of the reasons is that it's one of the more expensive beauty subscription boxes out there ($21!), and I'm definitely unimpressed with one of the products that seemed to be full-sized, but along with that — mostly empty! Gah. Let's get into the details.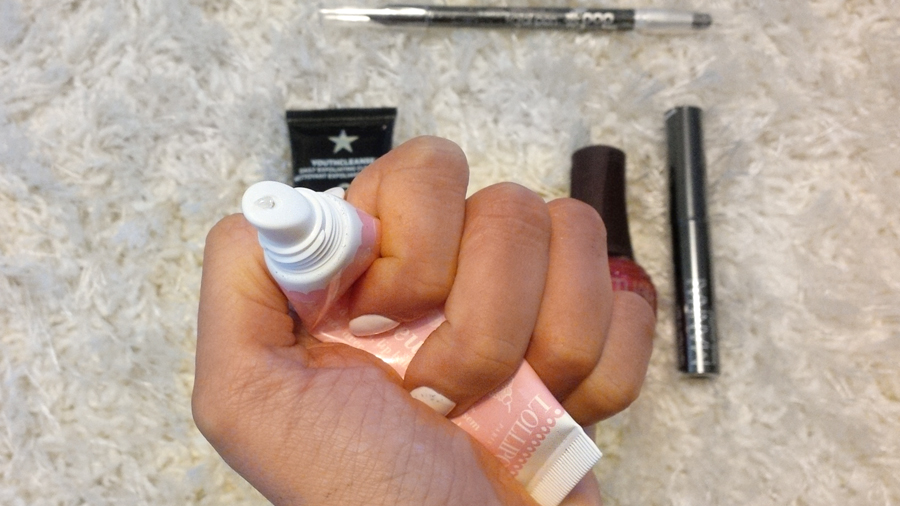 Lollipops Makeup Lip Balm: This is the full-sized product which ended up being 90% empty. Look at me squeeze that tube! At least it smelled good but whatever was left in the scratchy applicator tube, was applied to my lips. Â Wasn't a fan of this product overall. I wonder if mine was an exception, or if all lip balms from this brand are this way.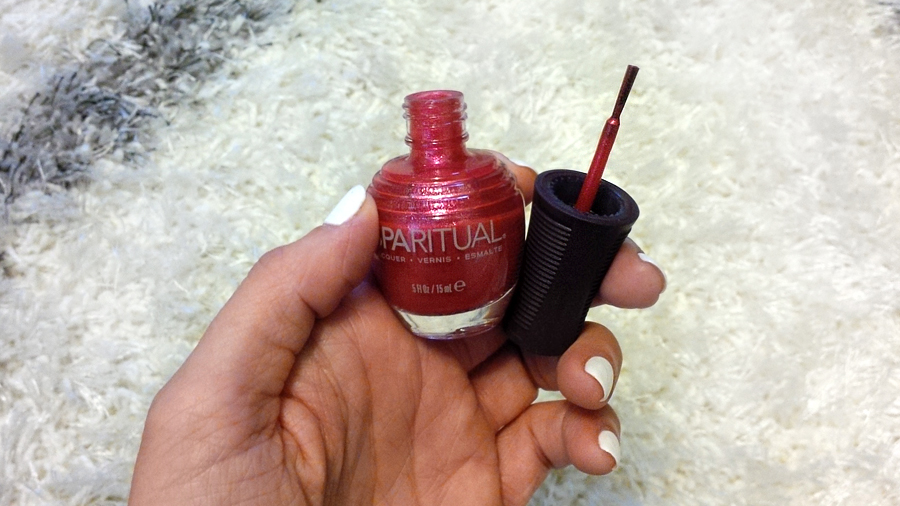 Sparitual Nail Lacquer: The nail polish is a well-known brand, especially in salons. I had a facial done in Canada, and noticed that the woman had a whole pile of these polishes lined up. The bottle I received is in a sparkly colour (I tend to opt for creamy polishes with no sparkle), however, it's pretty and would be cute on the toes. I recently had white shellac done on my nails, and a recent pedicure, so I'll be trying out this at a later date.
GlamGlow Mud to Foam: Pretty stoked about this product. Although a cleanser, and not one of their popular masks, still pretty excited to give this a try on my face before I apply a self-tanner.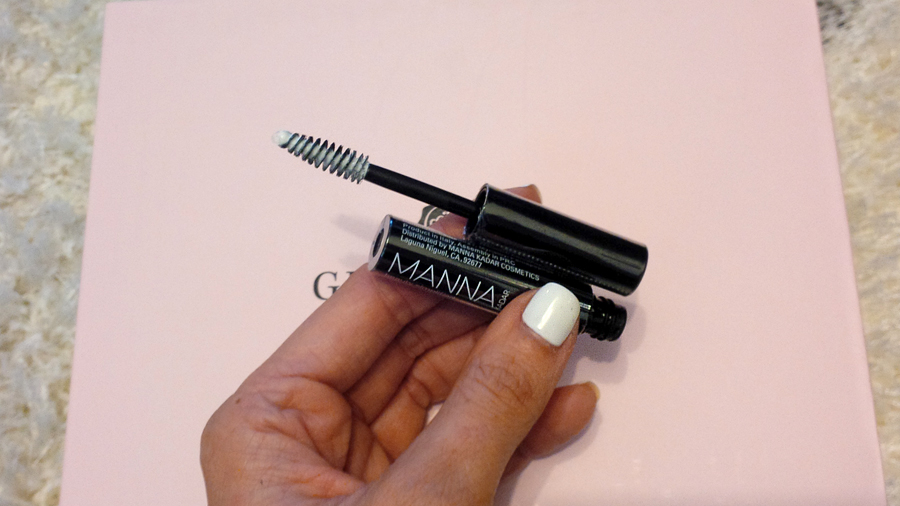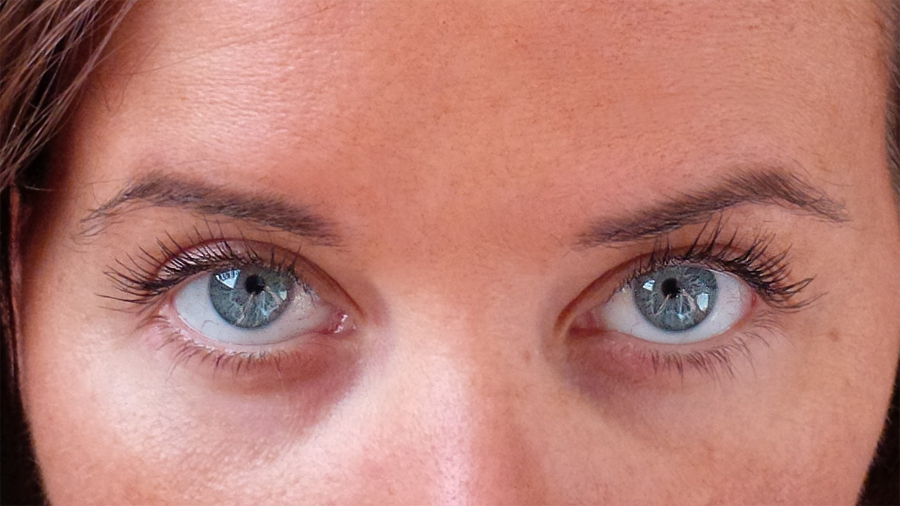 Manna Kadar Cosmetics Lash Primer:Â I don't like to add too many steps to my beauty routine, I feel like I'm more laid back when it comes to that sort of stuff. I falsely thought the eyelash conditioner would add volume to my eyelashes are long. Which, from the photo you can tell it didn't (I applied it to my right, your left, eye using the same mascara on top). This is supposed to allow you to 'retire your false eyelashes' and act as a base for your mascara. It claims to nourish your lashes and prevent flaking. I don't like to use flaky mascara as it is, so I can't attest to it not-flaking, because my mascara doesn't.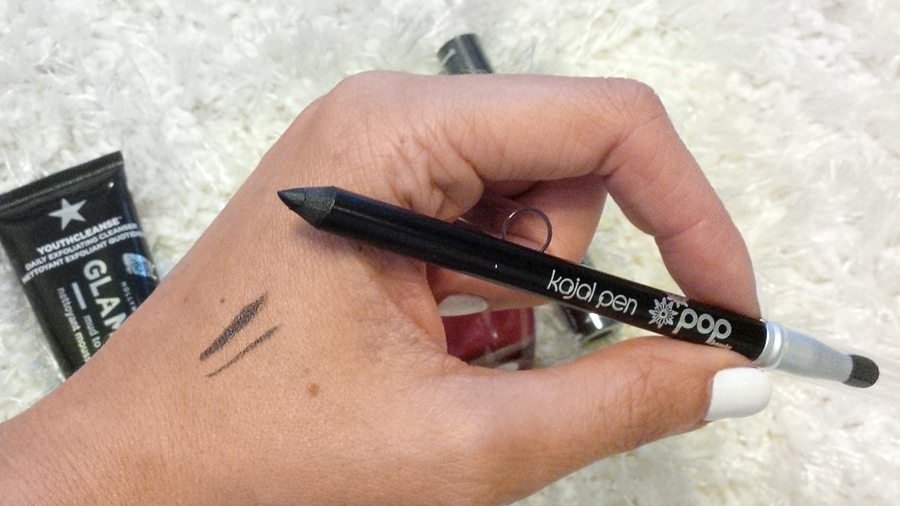 Pop Beauty Kajal Pen in Sooty Black: I love a soft liner that doesn't tug on the eyes, and this one glides over the skin easily. Although, not the blackest of black eyeliners out there, more like a charcoal sooty colour like the brand describes its product. Great for smudging too with the sponge tip on the other end.
Glossybox US sent me the August box. Opinions are my own.