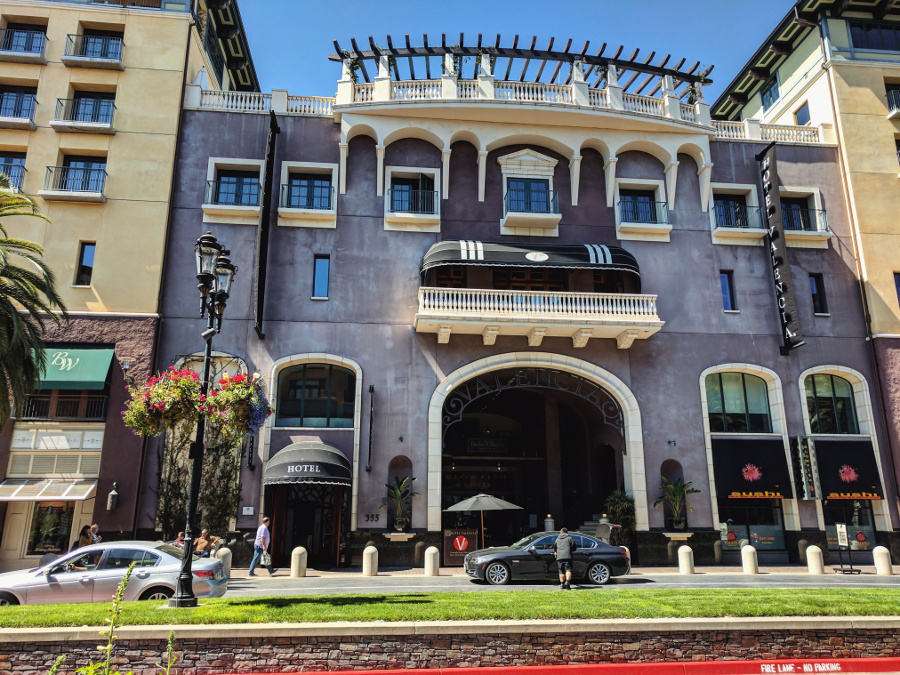 Since my husband was gone for two fun vacations in a row (and I couldn't attend either of them — boo!), I lucked out and was invited to visit Burke Williams Spa in Santana Row for the second time. I happily obliged as anyone would, am I right? Because I signed a paper at the front desk of Burke Williams, there was to be no photography in the spa at all. So instead, you'll have to revert back to me describing the location back in October, and have some photos of the outside in this post!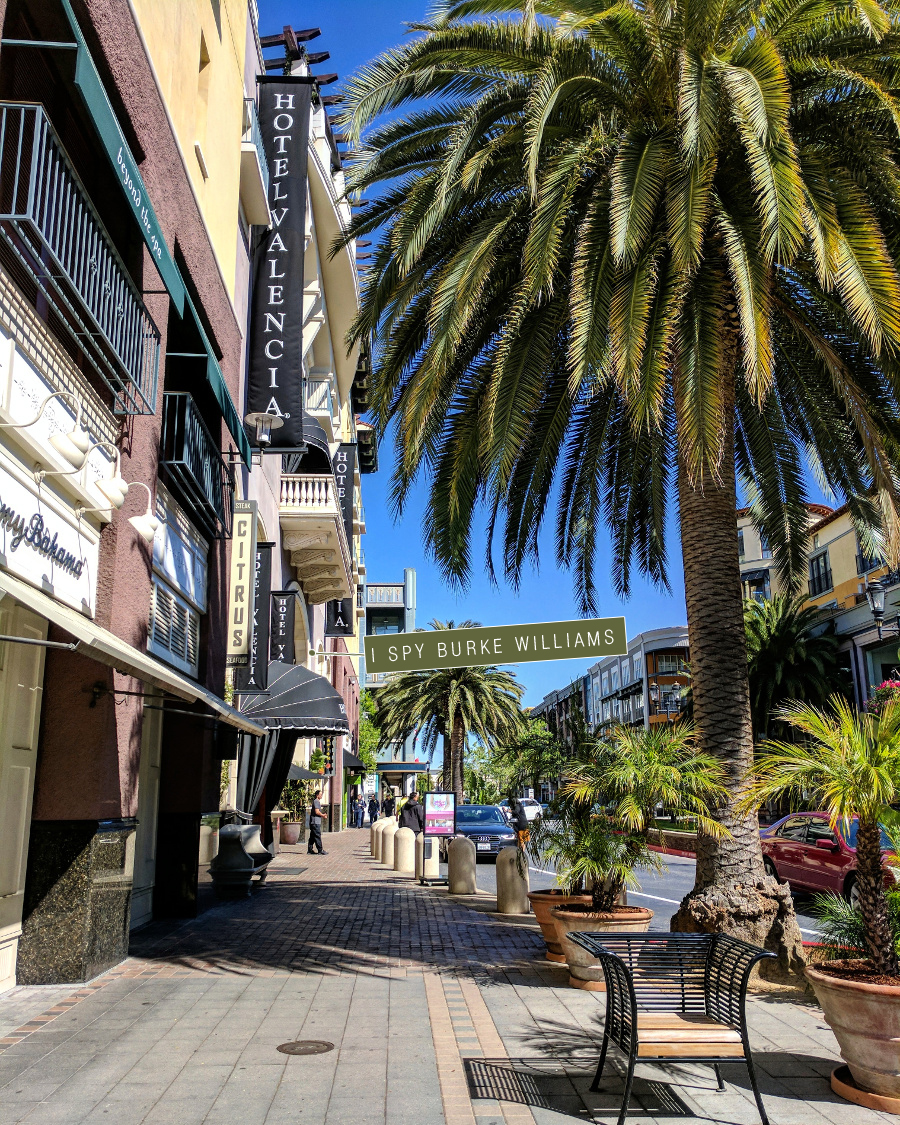 These April showers better be bringing some May flowers. Let me just say that right now. The scent of spring is simply refreshing and my surroundings are blooming all over the place. A visit to Burke Williams was thee spot to go to to balance myself, relax a little and feel renewed. A few weeks ago I went in for a full body Pure Relaxation massage, where actually although full-body, I asked my massage therapist to focus mainly on my shoulder area where I thought I was feeling a bit tight. However I was definitely in heaven getting massaged literally from the nape of my neck, right down to my toes.
Burke Williams has special pricing on their massage and skin care treatments this month;Â which is perfect timing to spoil your Mother considering Mother's Day is coming up in a few short weeks. I can't wait until my Mom comes down to California to visit us (she's literally right across the North America continent, in Newfoundland Canada for those that are new to my blog). I'll definitely be treating her to a spa day here at Burke Williams Spa Santana Row, since it's so close to us and I have always enjoyed every second that I was there.
Ananda Ayurvedic Treatments: 80 minutes ($169-$189 depending on location) Â One of my favourite treatments of all time, I had this done in October!
The Anti-Aging Facial: Regenerate and firm your skin ($179-$199 depending on location, regularly $205+)
Mother's Day Packages:Â 
Choose from either Relax, Escape, or For Two: A Special Mother/Daughter Experience. Each package includes the Passion Fruit and Agave Pedi, which uses Passion Fruit and Blue Agave Sugar Scrub to exfoliate, Honey Heel Glaze to nourish the skin, and Passion Fruit and Agave body soufflé to hydrate. Each package is offered at an incredible value, and packages are available now and vary slightly per spa location.
"Relax" with the Passion Fruit and Agave Pedicure with her choice of a 50-minute Pure Relaxation Massage -or- Spa Style facial starting at $149 ($189+ value).
"Escape" with a Passion Fruit and Agave Pedicure, a 50-minute Pure Relaxation Massage -and- a 50-minute Spa Style facial all starting at $249 ($308+ value).
"For Two: A Special Mother / Daughter Experience" welcomes mothers and daughters to share in a relaxing experience and enjoy the nourishing Passion Fruit and Agave Pedicure with their choice of a 50-minute Pure Relaxation Massage -or- a 50-minute Spa Style facial for $299 ($378 value).
Burke Williams has incredible services that you should take advantage of while you're there. It was suggested to me, my first time there that we arrive an hour early to do so. While I didn't arrive an hour early this time, I ended up staying a little longer after my treatment to relax in the quiet atmosphere without my cell phone at my side. The robes you change into at Burke Williams do not have pockets — which I love, because that means I can fully recharge, and relax without the feeling of needing to check my phone every few minutes.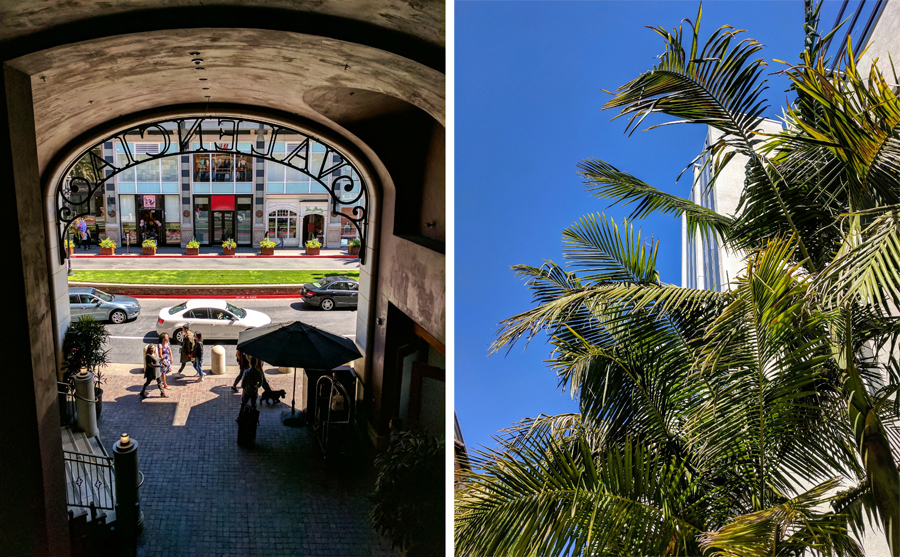 When I was called into the treatment room with my massage therapist, she asked me how deep I wanted my massage – and although it was labeled as a relaxing massage, I wanted her to dig deep and get the knots out of my shoulders. Definitely bearable, but some parts definitely took my breath away (it was my request, remember lol… you can ask to apply as much pressure as you want with a massage), but I felt a million times lighter in my shoulders once the 55 minutes were up. Although I knew I was feeling a bit tight, I never really knew how much I needed that. I guess I simply don't get a massage as often as one should. I can count the times on one hand how many times I've ever gotten a massage to be honest.
Definitely an excellent relaxing retreat for part of my day a few weeks ago, and thanks again to Burke Williams for inviting me to try out the Pure Relaxation Massage.
Burke Williams Spa
355 Santana Row #2010
San Jose, CA 95128
T. 408 241 0071
Instagram | Facebook | Twitter
For information on Burke Williams and to find a spa near you visit Burke Williams Spa or call 1 866 239 6635. Spa services and pricing vary per spa location.
Disclaimer: My Pure Relaxation Massage was complimentary in exchange for my review.