Weeks ago I notified you all about becoming a Tweezerman Ambassador, free of charge. Anyone with a blog/youtube channel could sign up. I'm not sure if they're still accepting applicants but it doesn't hurt to try. I showed photos of what arrived in my little parcel from Tweezerman and today I'm going to show you some better, up close photos of them all.
Sneak peek of the Tweezerman Ambassador package.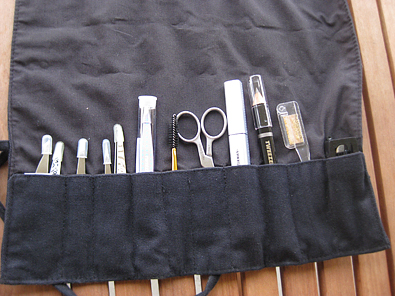 Tweezerman Ambassador package.
I remember when the Tweezerman set first came in. I had just literally waxed my eyebrows with the Parissa waxing kit that I reviewed on my blog, the night before! So it's been a slow process to actually be able to test out these sharp lil' tweezers.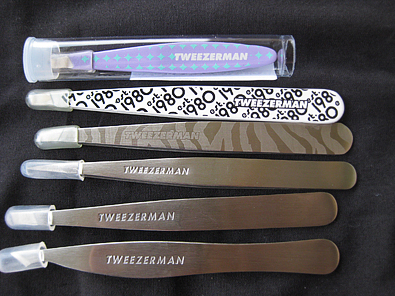 I'm definitely not going to be keeping six pairs of tweezers. In fact, I was supposed to bring a couple home to Newfoundland to give away to my Mom and some friends. But I seriously forgot. I'll be mailing down a package to them in the next little while, with a few extra goodies stored inside… so it's not like I'm mailing just tweezers down to them. "Hey, get a hint!!" haha, right?
Tweezerman tweezers are known for being very sharp. The sharpest of the sharp. It can get those invisible hairs no trouble, and even the smallest ones that are only visible by a 10x zoom'ed mirror. All you ladies own one of them. I know you do.
I already have a small yellow Tweezerman set of tweezers that I purchased off of ebay for about $6.00. I don't think I got a deal on them, since I saw them at Sally's Beauty Supply for a little less, or the same price. But whatever. I've had them for years and they still work great. But it's not as sharp as my new ones. But I think it needs a good sharpening.

You can mail away your tweezers to get them sharpened for free. I think Tweezerman is the only company that offers this, but I've never received a notification as to where I can actually mail the piece out. Does anyone know?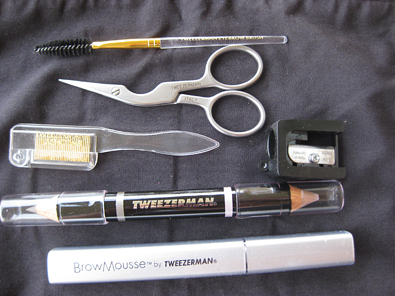 Tweezerman Ambassador tools. I had a try at coloring in my eyebrows with the supplied double ended pencil shown above. I had a field day over the weekend building up some bold brows on myself. But didn't take any photos. Sorry! I'm not a pro at it yet, so I'm still practicing. I dislike that Tweezerman has a pencil you have to sharpen, instead of a lead twist up, similar to the Brow Wiz by Anastasia. I feel like I've never been the best pencil sharpener around, thus wasting product.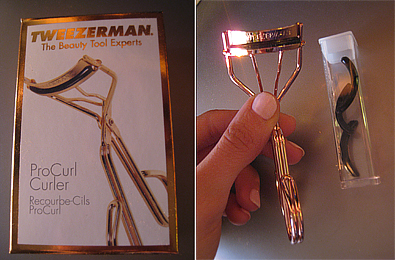 The Tweezerman Ambassador kit also comes with an eyelash curler in ROSE GOLD.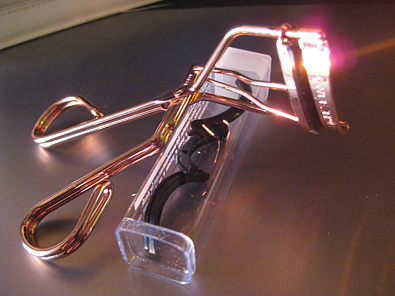 It also has a couple of extra replacement pads. After pushing down on your curler everyday for months on end, it doesn't get the best curl anymore. Just simply pop out the old pad with a new one, and it'll seem like a brand new eyelash curler.
This isn't a sponsored blog post. Anyone can become an Ambassador in fact — go ahead and sign up to become a Tweezerman Ambassador too!