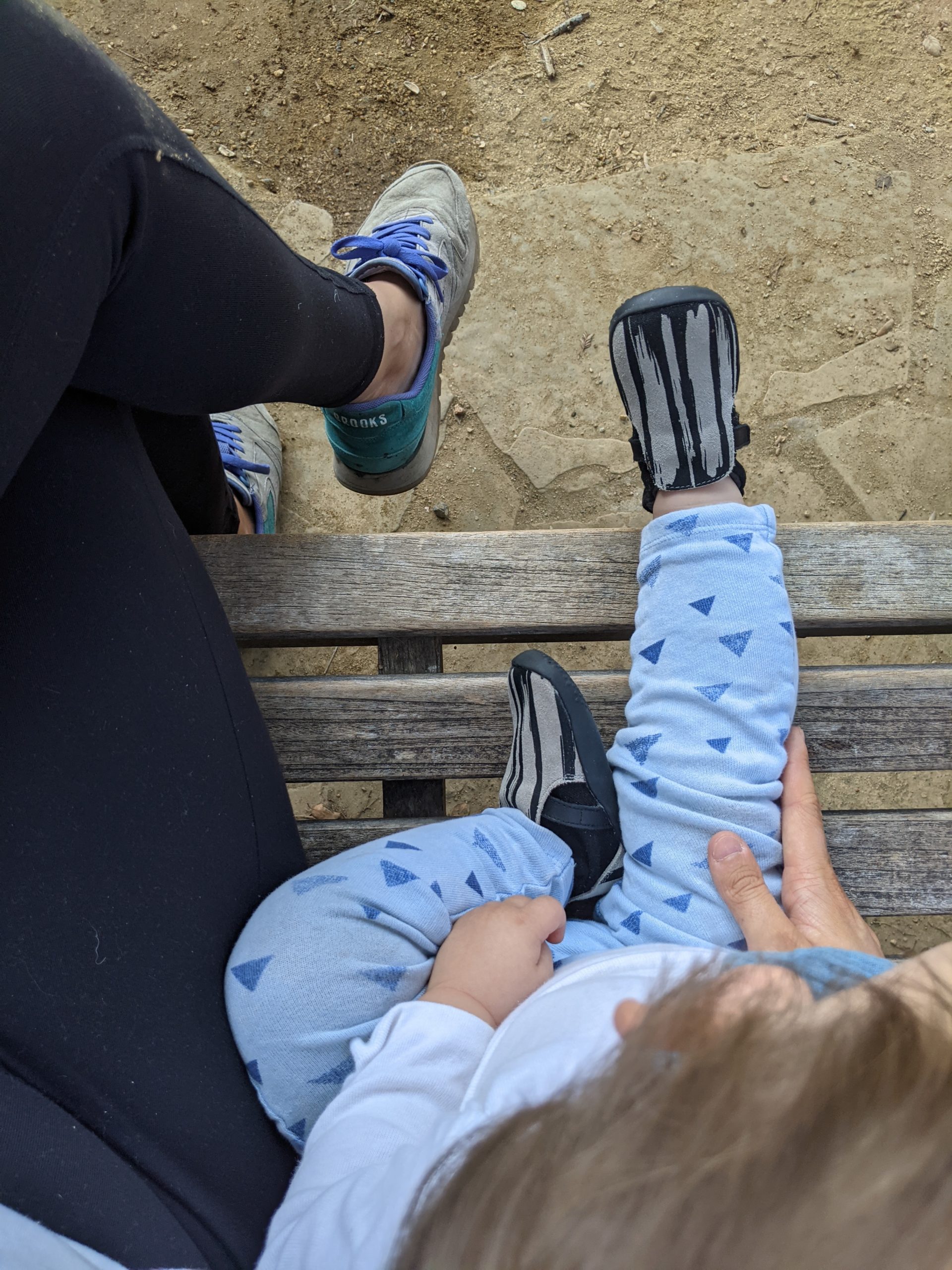 My little guy and I sitting on the sidelines after a nursing session, watching bebs play in the wet sand getting all mucky dirty. He's a pretty content baby, always happy until he's not. Ha! He makes those 5 a.m. wake up calls easier when he's constantly smiling and laughing for no reason at all.
He's happy enough to just sit next to me here, and watch his big bro play around. The little shoes he's wearing are the Aktiv Paint by Bobux. Speaking of Bobux, they recently launched their fall 2021 collection, and we lucked out and my two boys have a few pairs of shoes from them! Thanks a bunch, Bobux! We love'em. If you've been following me on my IG stories, I post about them often. They're the only shoes my kiddos wear, besides hand-me-downs from one of our best friends.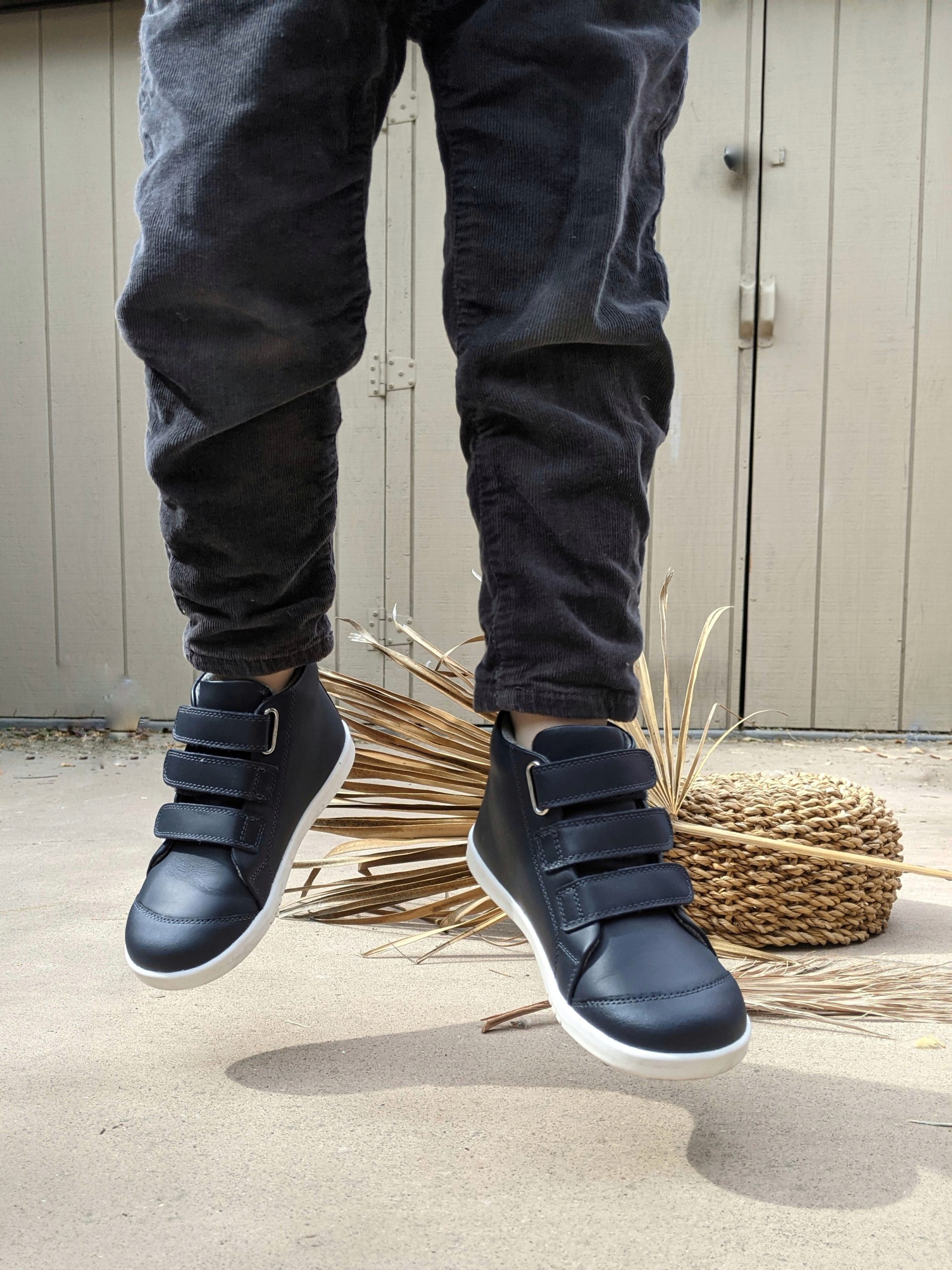 Aren't these rich navy colour hi tops (they're the Hi Court) gorgeous? My toddler said they were comfier than he thought they'd be.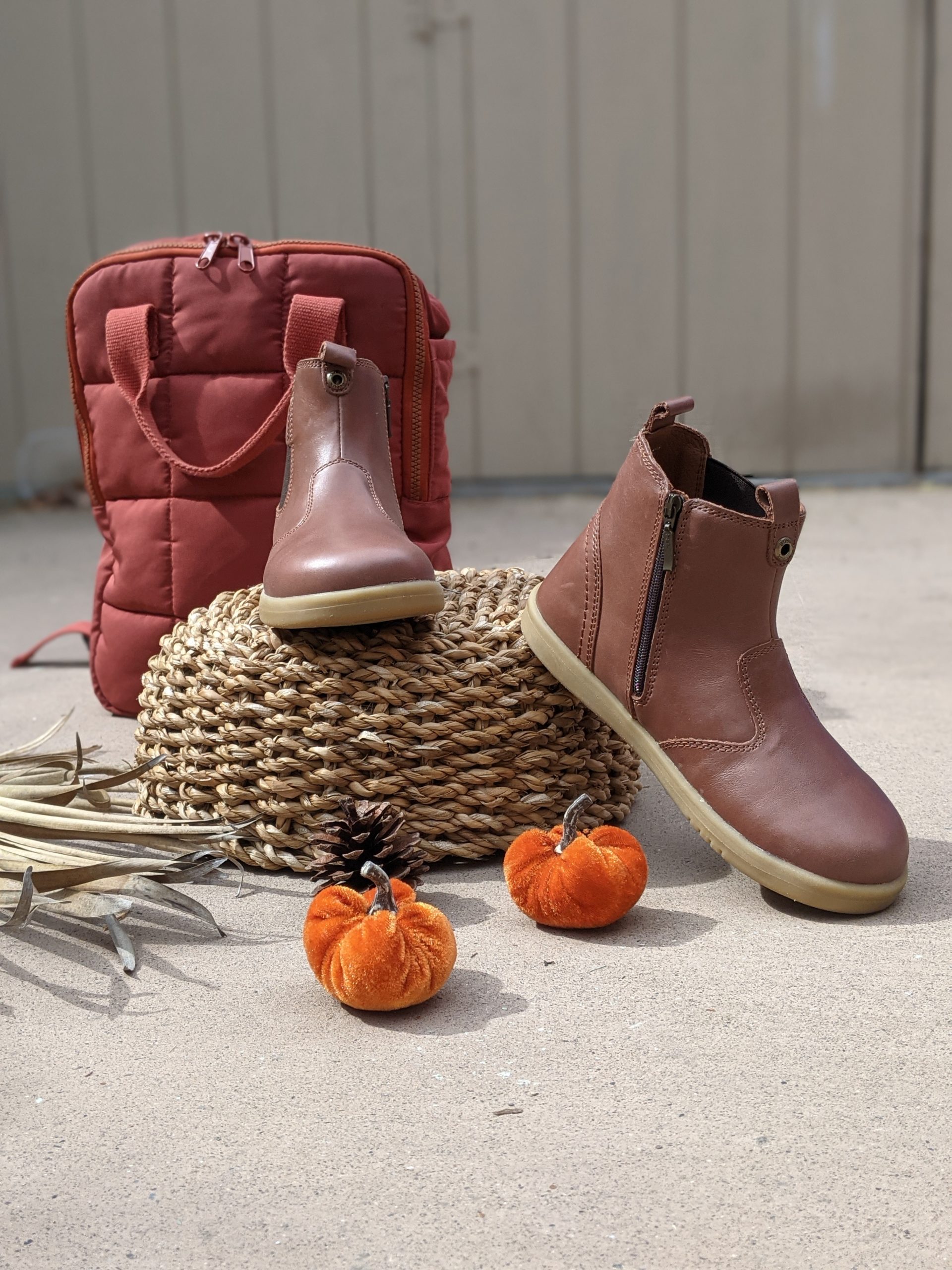 And these….oh boy. If you're to get only ONE thing from the Bobux shop (and watch out for their amazing sales) it's these Jodhpur boots. This is my kids third pair…and all of them are in this beautiful perfect brown shade.
Check out their new arrivals!