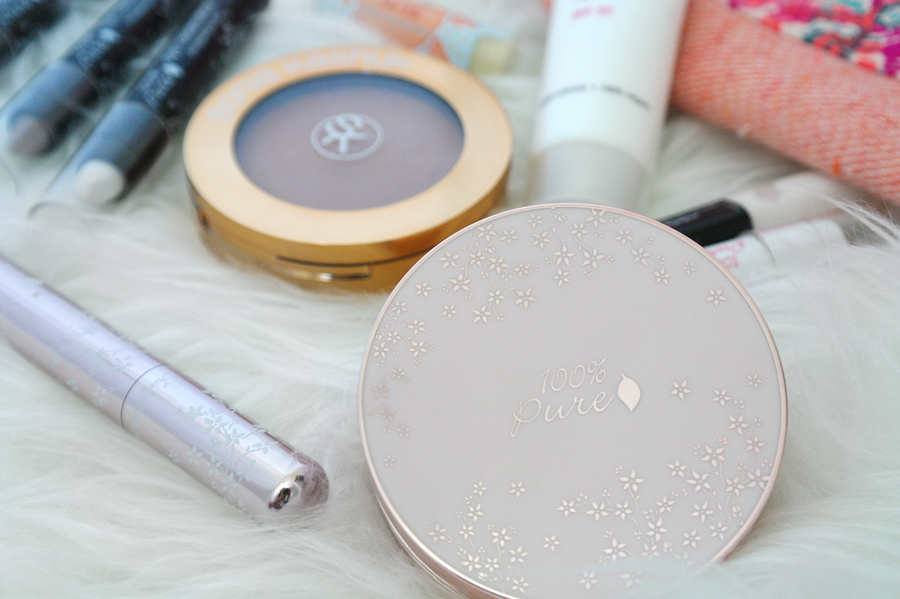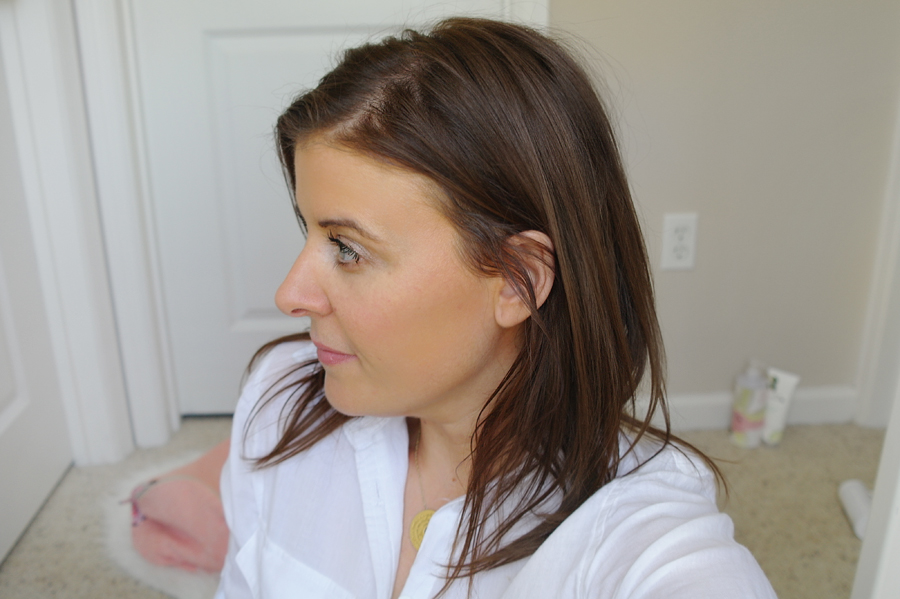 I'm going to be honest with you guys, I hadn't tried or had ventured out to specifically try 100% natural or 100% vegan makeup. But I was given the chance to try some from a local company called 100% Pure, and I thought — why not. Let's see how it all stands up to the test of time. On my face. Throughout the day. That picture above, is the finished look. Looks like the type of look I generally gravitate towards, au natural. So far so good?
But how do I really think they perform? Find out below after the step-by-step process!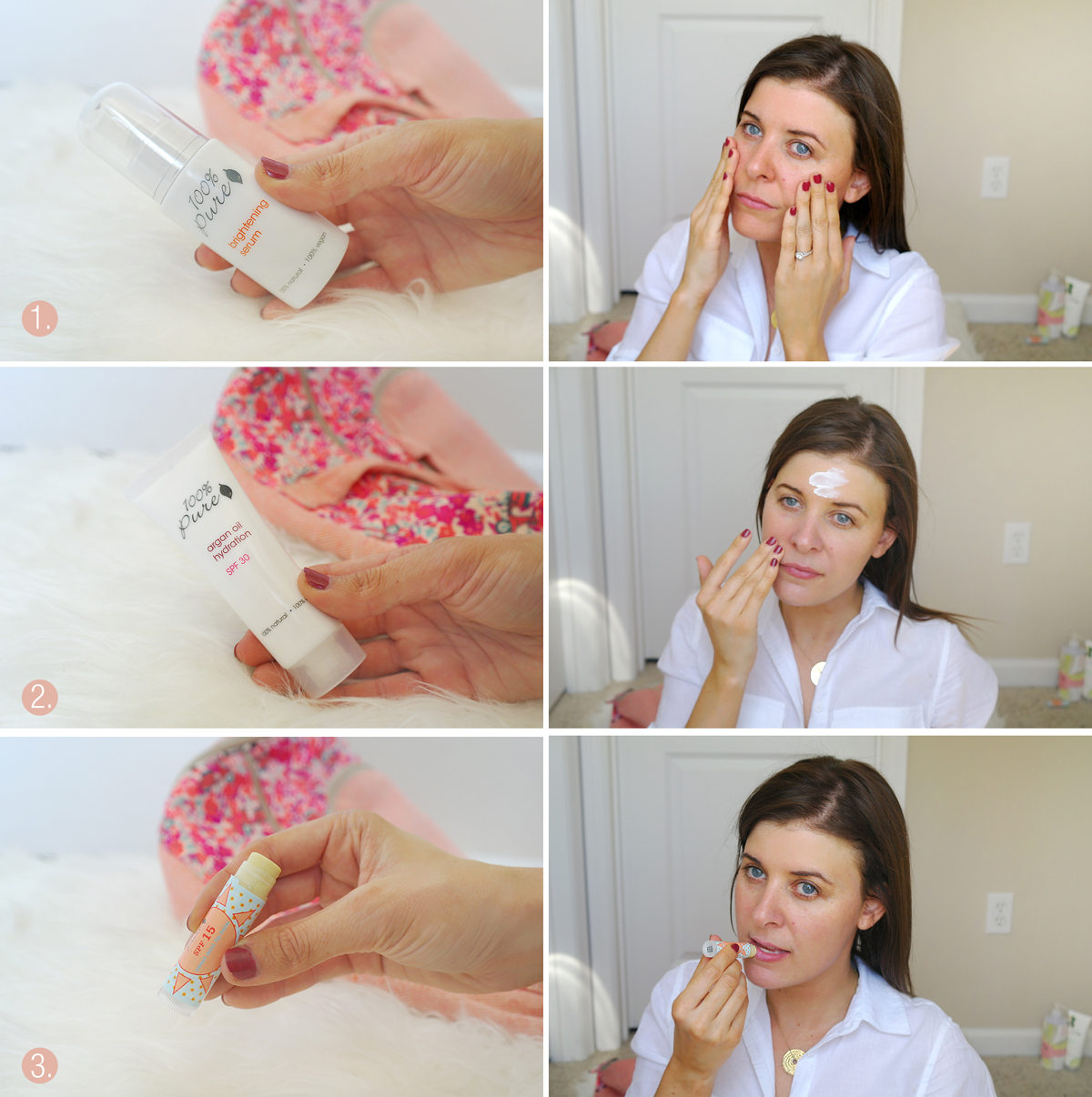 1. 100% Pure Brightening Serum: Serums are always a nice addition to start off your morning with, or apply at night (I wouldn't use a brightening one for your night time routine though). It always preps the face and keeps the skin hydrated. Always a good thing. Or if you want to get real fancy, use this in conjunction with your foundation (mix the two together) and create a lightweight glowy base for your skin.
2.100% Pure  Argain Oil Hydration SPF 30: Holy zinc batman. That sunscreen/moisturizer combo was incredibly thick but not too thick where it too ages to rub in. I'm not sure how much moisturizing it did, considering all I felt was thick sunscreen. I need to harp on you guys: always apply SPF, even on cloudy days! I don't know exactly what benefits a natural SPF has compared to other brands. But I was out in 30+C heat and I didn't get burned. So there's that.
3. 100% Pure lipbalm with SPF 15: I love lip balms that have SPF and this one not only has cute packaging but smells like mint, my favourite!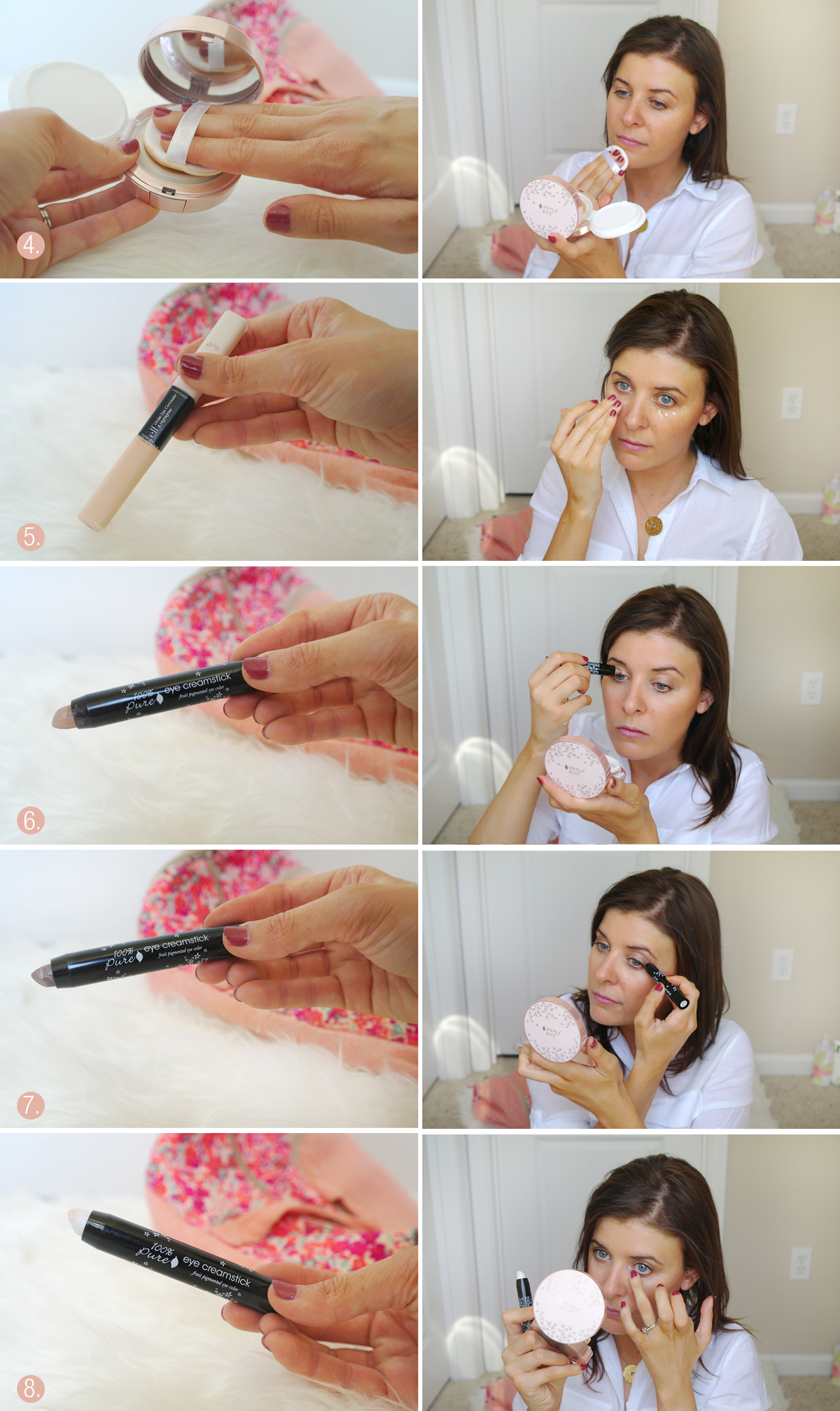 4. 100% Pure Maracuja Oil Air Cushion Foundation:Â Oh boy. This foundation takes the word sheer to a whole other level. I don't want to tell you how much I ended up pressing on the puff to get enough product to achieve a light enough coverage to make it look like I'm not bare-faced. It's like tinted water. However, I don't dislike it enough to stop using it. I love the somewhat effortless look it gives to the skin. Like natural skin, and I'm not sure I'd even ask them to thicken up the formula. Maybe I'd dig into it with my brush next time instead of using the time consuming puff.
5. ELF Concealer: A light concealer under the eyes brightens them up!
6.  100% Pure eye creamstick in naked glimmer: In order to stand the true test of the day, and see if this product creases (along with the other creamstick's) I applied a MAC paint on the base of just one eyelid, and nothing on the other but the creamsticks. I am quite pleased to say that they held up perfectly the entire day, without creasing. My eyelids crease with even a dab of powder on top, so I was truly impressed with this one. Although you can see the eye creamstick swatches from Saturday, they look a lot more pigmented on my arm than they translate on the eyelids. This isn't a favourite product of mine, but it does the job and is perfect for an everyday look.
7. 100% Pure eye creamstick in eggplant: Applied this to the crease to add some definition
8. 100% Pure eye creamstick in light: This was a little too stark on my inner eyelid/tear duct area so I might not use this colour again.
9. 100% Pure Vitamint Lip Colour in Butterscotch: Applied truly like a lip butter. Gave my lips just the perfect touch of colour see all the swatches here. Throw it in your bag and touch up on the go. Feels super hydrating on the lips too, and has that nice minty smell to it.
10. 100% Pure Maracuja Oil Mascara: This is one impressive mascara, and I know my mascaras let me tell ya. I don't try to sell you guys on anything, ever. When I first applied it I felt like it wasn't getting anywhere, but after a couple of swipes onto the lashes, it started volumizing and lengthening. A deadly combo (deadly = Newfoundland term for omg that's really good). What's interesting about this mascara is that its colour comes from black tea. The product itself smells AMAZING. Is it the black tea that smells good? I have no idea. But I like it. Plus, rosey-pink packaging? On fleek!
11. Sonia Kashuk Cream Bronzer: I felt like my skin was missing some oompf. You guys know I love my bronzer, so I polished off the look with my new cream bronzer.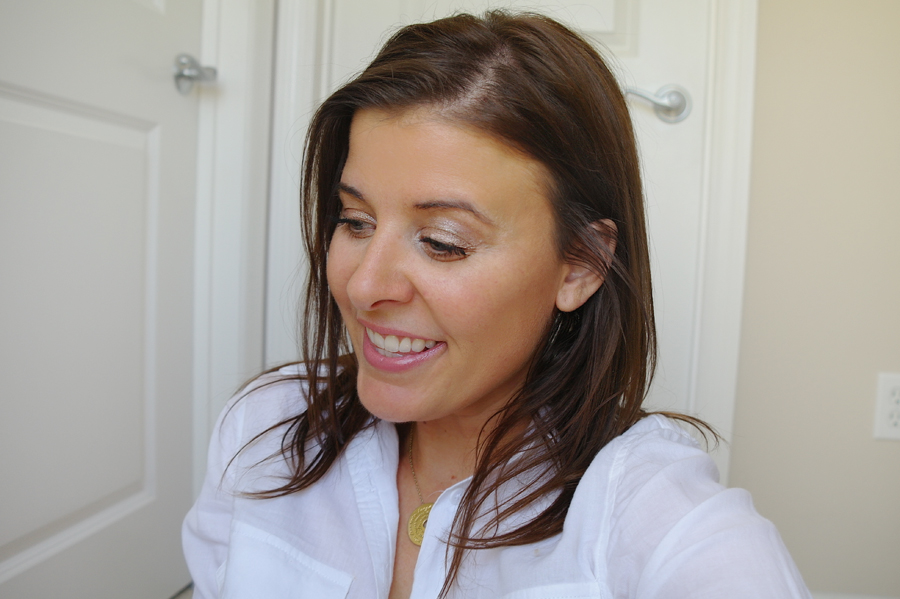 The finished look!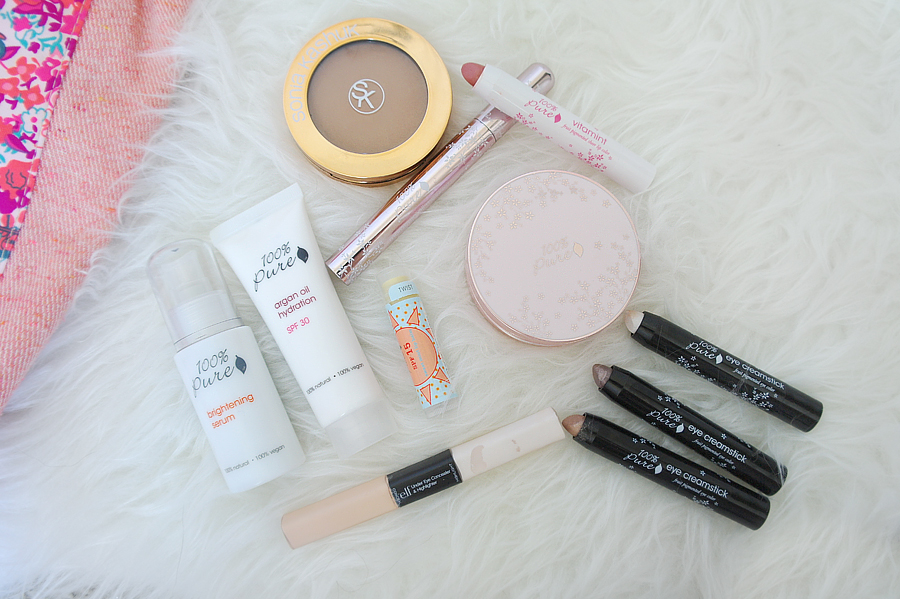 The only problem and I suppose it's a good thing, that I have with 100% pure cosmetics, is that because their goods are all natural (with a lot of vegan options), they expire quicker than the conventional makeup you'd buy that has all those "bad" ingredients in them. For instance, the lip colours and the eye creamsticks have a 6 month expiry. So I better get to using them all up now, while I can and while they are fresh!
100% Pure products were sent to me, and I could've signed up to be an affiliate, but I like to keep things natural here on the blog. So go shop their huge website!