I've had an annoying cough since the end of October. It settled down around Christmas and got better in January. Antibiotics or an inhaler wouldn't work as it was just a viral infection, so like a regular common cough, thankfully without the sinus issues. However I caught the annoying cough again from my husband and I've been feeling pretty tired lately. So, okay so I don't really have anything to add to the blog this morning, because our weekend was pretty ordinary and laid low for the most part.
Oh. Except for the fact that we went to Lake Tahoe yesterday. I know hey? Aren't we done with snow for a while? I told The Guy I didn't want to see snow until next year but he suggested we go because he wanted to cross-country ski one last time this year.
We had planned on leaving Saturday, even though Jessica warned us that the traffic would be heavy. But errands on Saturday took much longer than expected, and we didn't want to leave after dark. So we left bright eyed and bushy tailed yesterday morning at the crack of dawn. A four hour drive no less. Hey, nothing compared to what we did during the Canada to California move.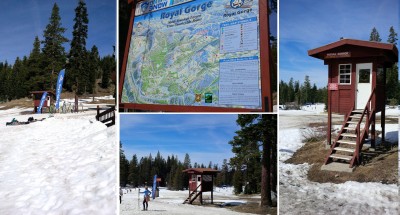 Continue reading →