This is a sponsored post written by me on behalf of
UPPAbaby
. All opinions are 100% mine.
Full disclosure, I received this stroller when bebs was an infant, Winter 2018. I wanted to update you since we're having our second child, we still use it daily, and love this stroller so much!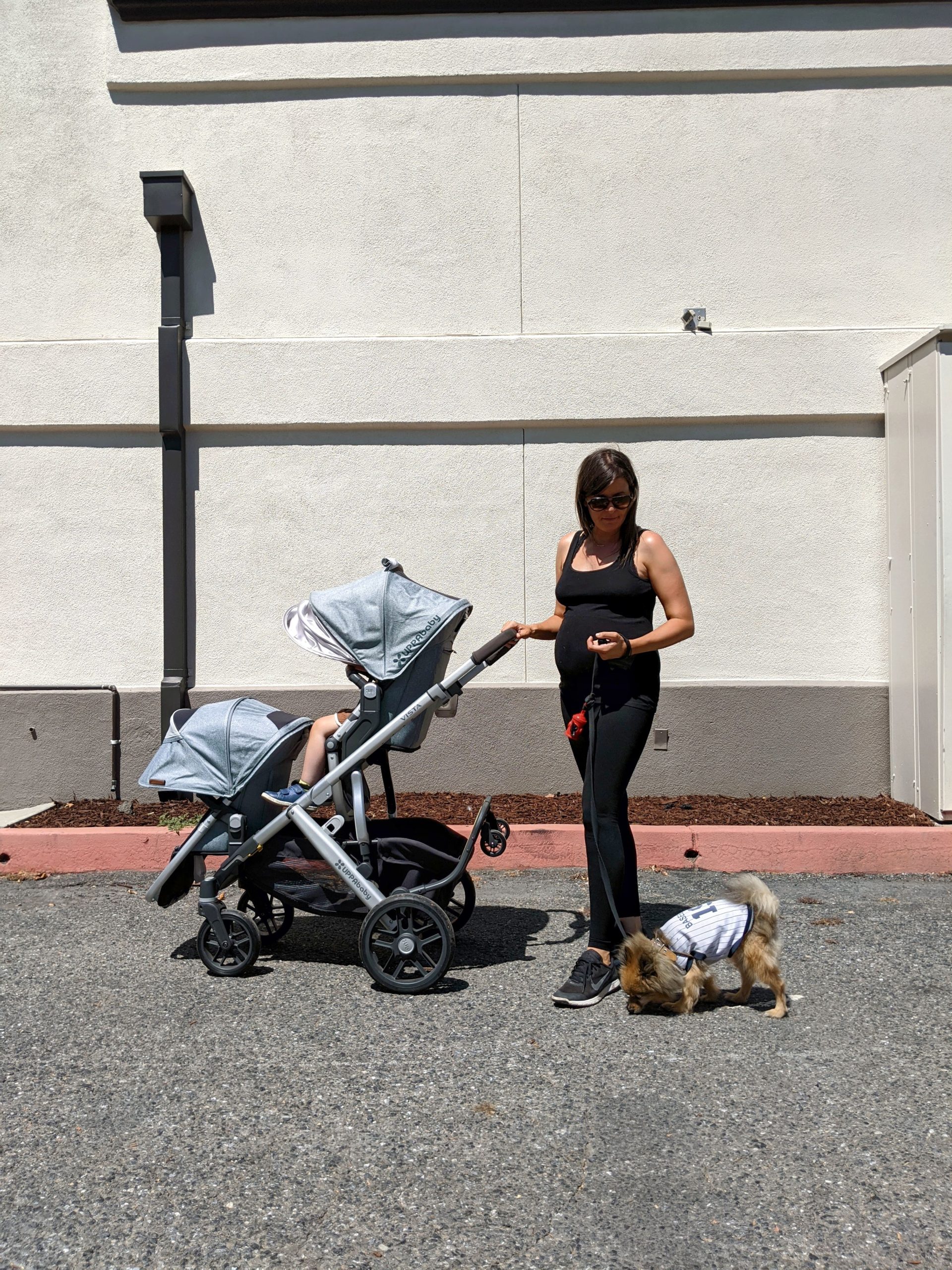 We're making our UPPAbaby VISTA into a double stroller! 
We've added a second seat to our UPPAbaby VISTA. The Rumble Seat has arrived and I'm figuring our configurations as to which suits our needs best. From when bebs was an infant, we have the bassinet, so the new little one will be going in that for the first few months until they're ready for the Rumble Seat (which is great for 3 months old and onwards). 
On UPPAbaby's website, they have the VISTA expansion tool for you to figure out what type of configurations work for you and your family, and what adapters you'll need – there's multiple ways! So much functionality with this one, as you can face your kids towards you, away from you, facing one another. Add a bassinet, add a carseat. Endless opportunities here folks.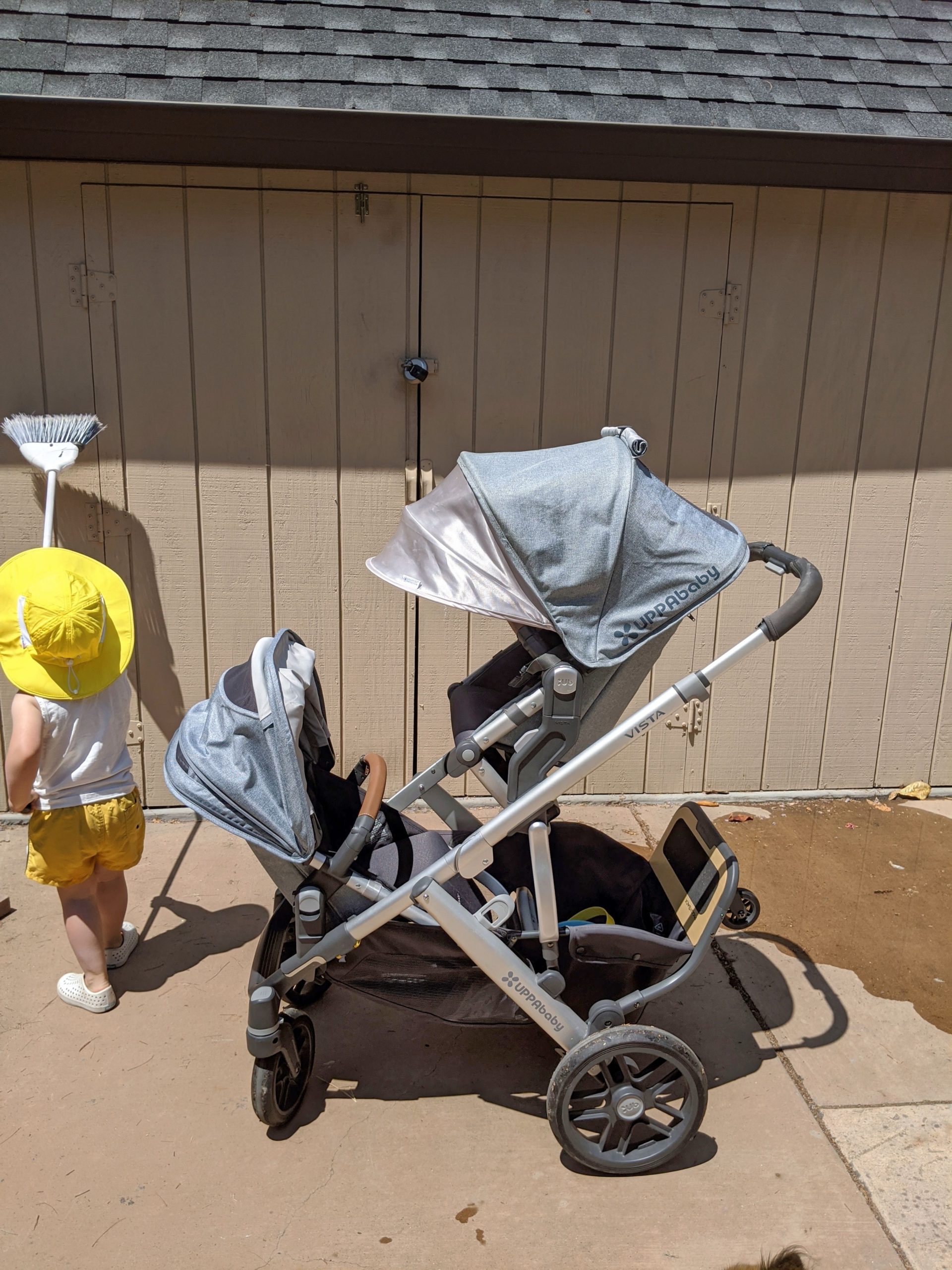 So many things I love about the VISTA. It can be a single/double/triple yielding stroller. Add your rumbleseat and upper adapters and it becomes a double stroller. Add a piggyback ride-along board makes it a triple. We are pretty much fully decked out for 3 kids (no we're not going to have a third omg), because we already have the piggyback ride-along board for bebs. He calls it his  skateboard, and I'm going along with it because it's the cutest thing. I also preferred this stroller over side-by-side strollers because I knew in advance we were hoping to expand our family to 4. It's an inline stroller (and feels more compact) so walking around and going in and out of stores (and through the aisles) isn't an issue. Not that we're doing any of that at the moment, due to the world pandemic we're in. We're steering clear of stores. 
The storage basket on the bottom of the VISTA is huge and easily accessible from the front or the back of the stroller. You may already know this, but we also have the UPPAbaby MINU and the basket for that is a fair size too, and fits my always jam-packed diaper bag (which holds the essentials, diapers, snacks, toys, you name it).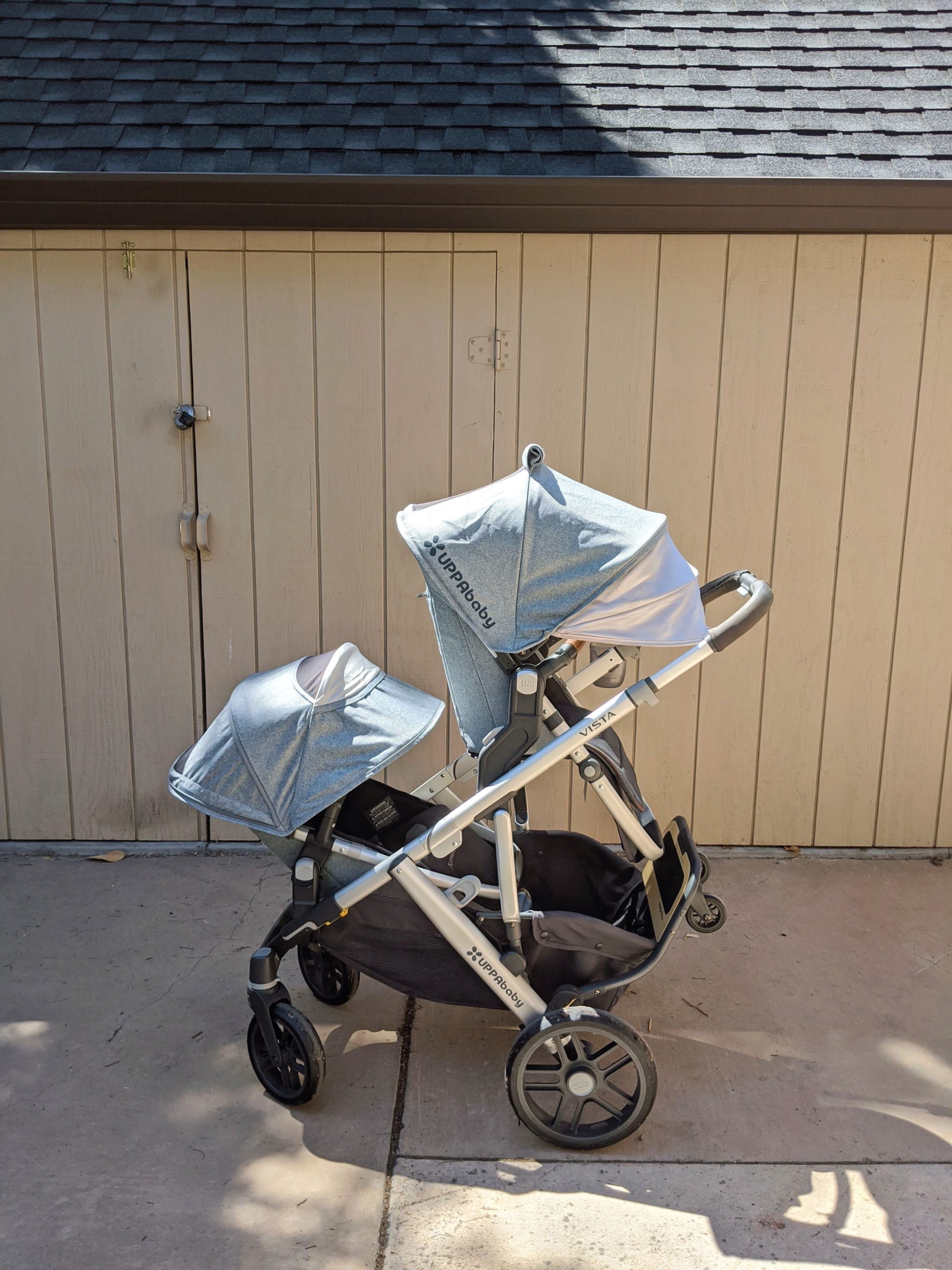 Since Bebs is the big brother, he's going to stay in the main seat that comes with the stroller as he's almost at the weight limit for the Rumble Seat (suitable for 3 months to 35lbs whereas the main seat is good for up to 50lbs). It would make more sense for the new babe to be closer to me, but that's all I can do – I can't do anything about my first borns weight, ha! I don't think I'll really know how I prefer to set up the two children in the UPPAbaby VISTA until I'm actually living it, have gone on a few walks with both of them. Perhaps, if you're interested I'll report back in 2021 and give you another update on it when the new beb is 3+mths old.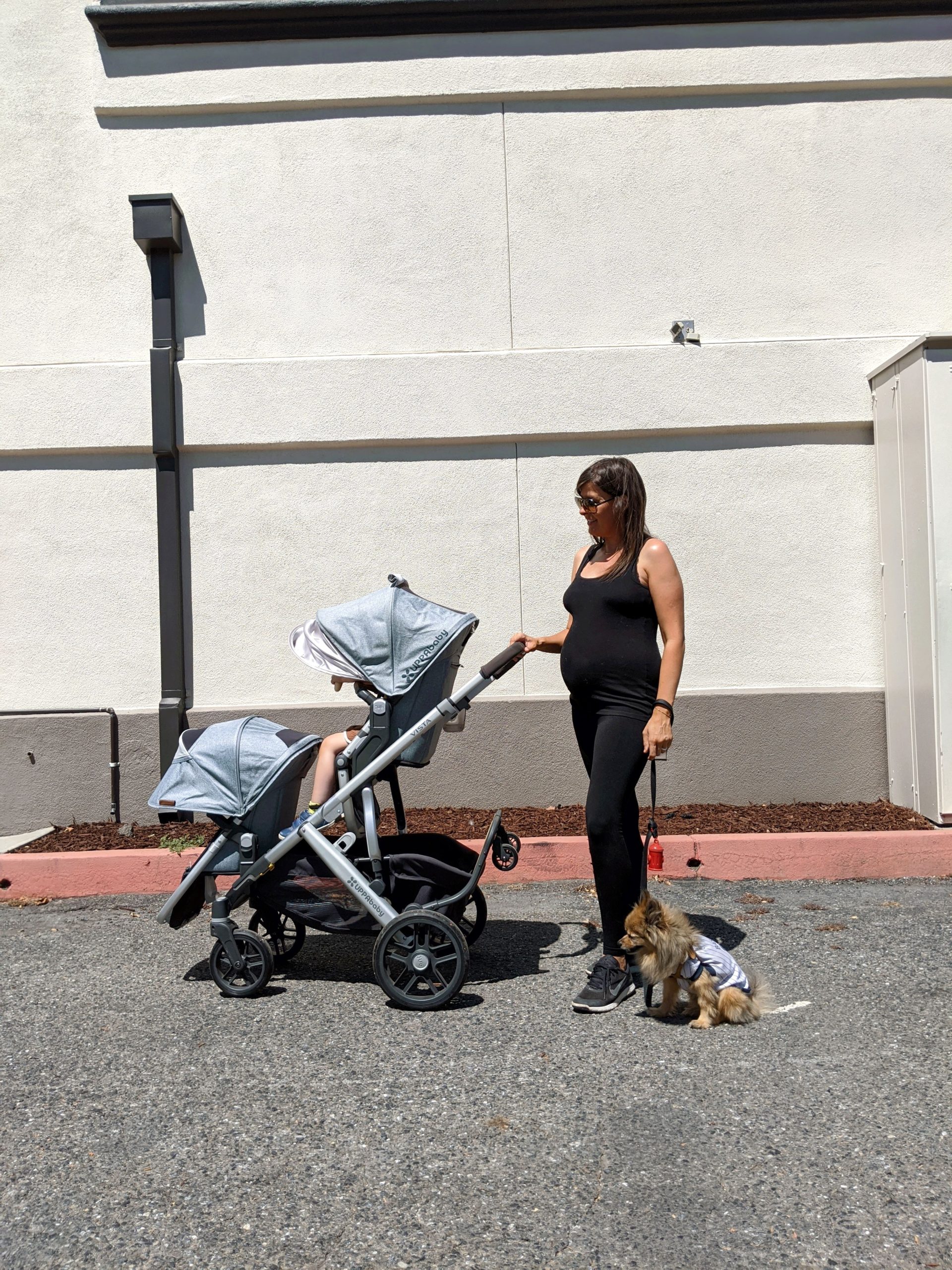 Learn more about UPPAbaby strollers and products.