Ever since I started (indoor) climbing back in 1995, there was always a huge poster of Yosemite in the main lobby of my old climbing gym. Never did I think I'd make it out there, let alone be living in the same state, years later.
Since moving to California it's always been at the back of my mind, yet a year later I still haven't ventured out. While Yosemite is less than a four hour drive away, I still don't know many climbers around the area enough to ask them to come with me on a trip to Yosemite. This is where my old climbing partner comes into play. Lori and I have been climbing buddies since we first started climbing twenty years ago. Now if that doesn't make me sound like an old fart I don't know what does. And I still don't really know what I'm talking about when it comes to climbing, let alone climbing outdoors. Sure I know how to top rope, lead climb, boulder or teach a person technique. But I've never been overly fond of learning how to set up anchors outside or trad climb with all the gear.
Why?
Because it freaks me the eff out.
I'm pretty sure I swore more in the couple of hours I was at Flatrock Festival this past summer than I did in my entire life, rappelling down a 40 foot ledge. I kept racing back up to do it again, because I feel like you grow from your fears and you should overcome them. Especially if you trust your belayer and backup (which happened to be Lori. Also scolding me from swearing around the little children). I can't help it. I swear when I'm scared.
Lori will be coming down to California from Newfoundland next week, renting a car, picking me up, and we're driving out to Yosemite. I might be sweatin' from the pits already thinking about it.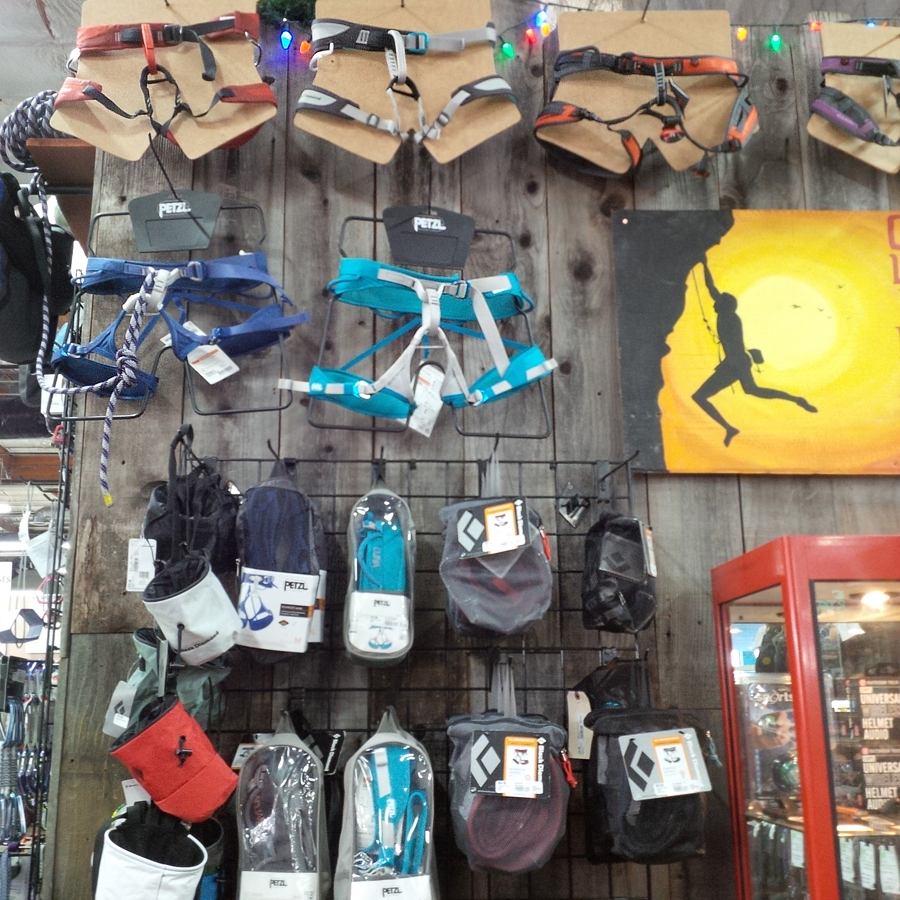 On Tuesday I picked up a new climbing harness (the Mammut Ophira 3 Slide— don't ask me how to pronounce that O-word) because mine has since been retired (as it's ancient for harnesses: 10 years old!). I hope to God that there isn't such a thing as a lemon-harness. I've been using my husbands arc'teryx that I bought him in 2007 that he never wore. When I was in Newfoundland last summer, I was scolded by some new-to-me workers at the old climbing gym I frequented and was given a rental harness and told to pick up a new one when I headed back to California. I never did listen, because I primarily bouldered and once in a blue moon climbed on the top ropes. Apparently whether or not you use your harness, you should replace it every 5 years, for safety reasons as the webbing can deteriorate with time. Makes sense!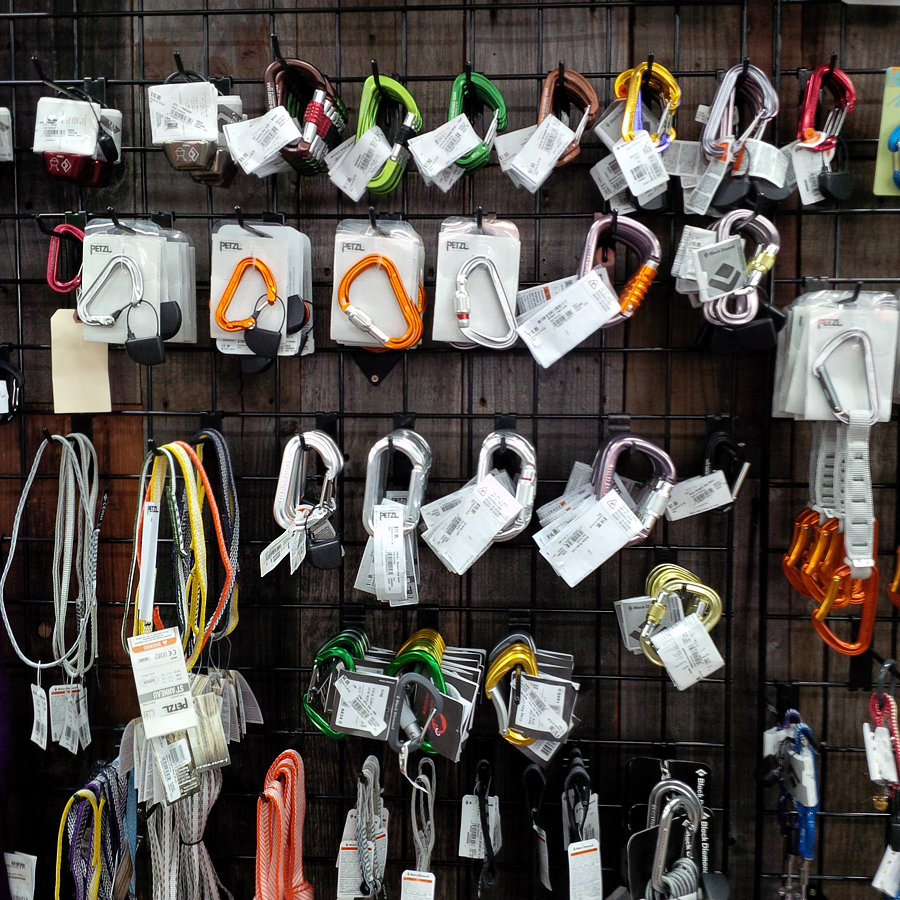 I had the grandest ol' chat with this dude named Matt at my local Sports Basement about local climbing areas, what harnesses we had in the past, what he recommended and even chatting about our favourite climbing shoes. It was pretty awesome chatting with him, and I honestly don't think they work on commission which is the best part. I was looking at picking up a new locking biner and a daisy chain, but I think we can rent those in Yosemite.
I wish I had a couple of more friends down in this area that I could go out and climb with, it's hard being a little shy especially at the indoor rock climbing place I go to — I find people are usually in their own element and doing their own thing. There's only so much "outgoing" one person can be!
So! Like I said, next week Lori and I are heading to Yosemite — I'm a bit scared because even after climbing all these years, I'm still afraid of heights (which I personally think is a good fear) and we're doing a multi-pitch climb! Luckily, we've hired a guide to do it with us, but holy moses I'm freakin' out. Exciting and scary!
Check back here tomorrow for Alfie's weekly posts (I took him to the little town of Saratoga and we walked all around). But after that, come back in around St. Paddy's Day and I'll be back to regular blogging.