Disclaimer: This is a sponsored post with Collectively x Neutrogena.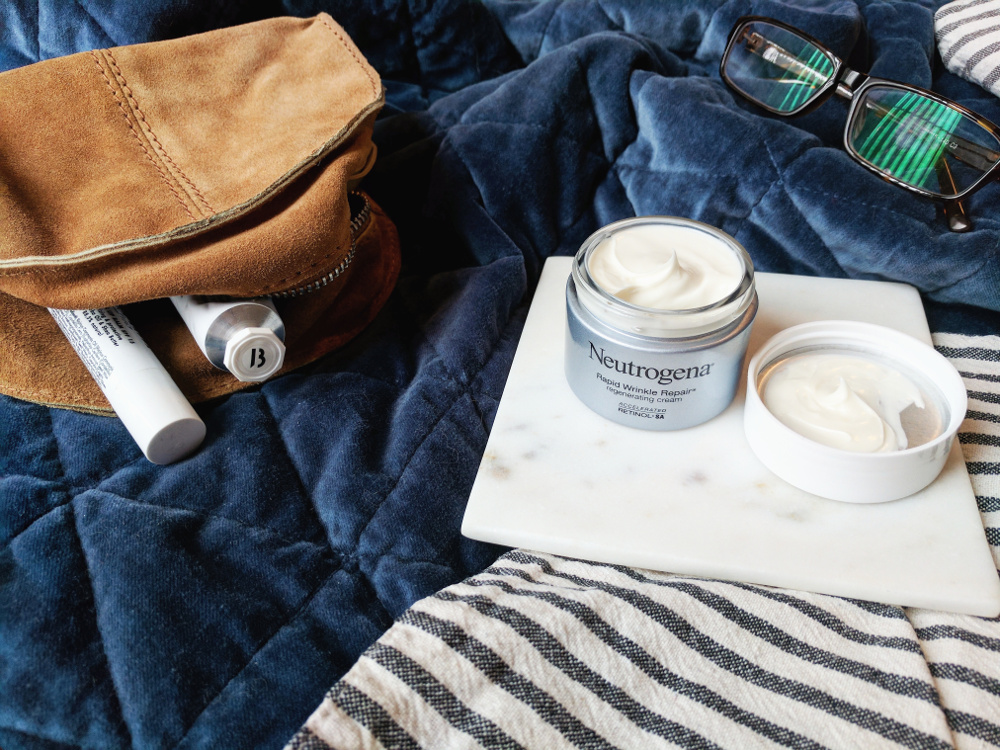 By no means is there a magic potion that will eliminate all your troubles or worries when it comes to skin. But one thing I've learned over the course of becoming more involved with makeup and skincare, is that products with a higher percentage of retinol or retin-A are the one's to look out for.
While I don't personally empty my bank account for cosmetic medical procedures, nor do I wish to, I'd prefer to stick to something a bit more natural than needles, procedures and scalpels. It scares me too much!
Neutrogena has been a well known brand in our household ever since I can remember. It's a brand I already trust and know, and so I wasn't at all hesitant about trying the new product when I saw they came out with a regenerating cream with retinol in it. On the ingredients list on the box the retinol (which can be labelled under other names if you google it) is high up on the ingredients list (5th from the top), so it's not "watered down" so to speak. Good for them!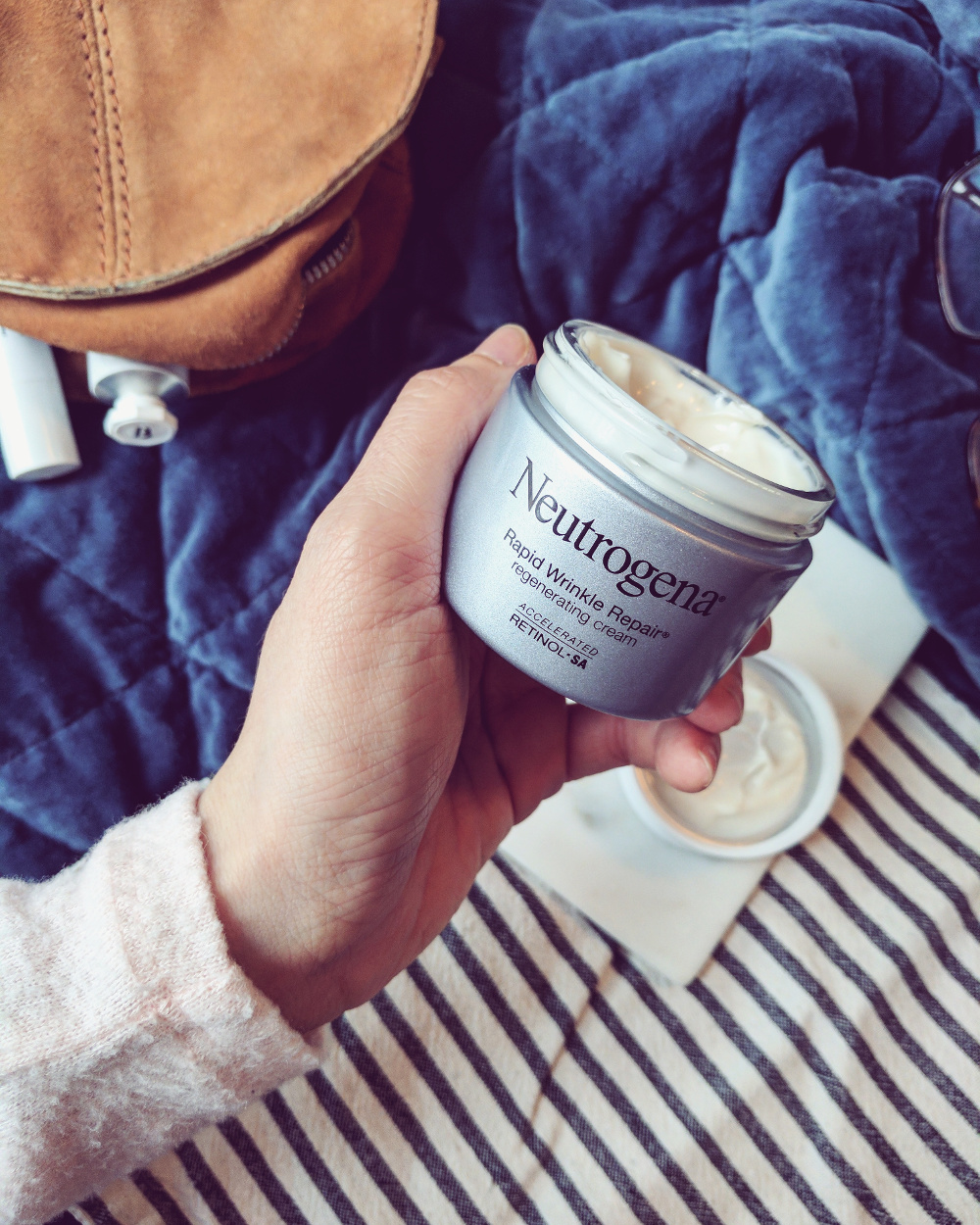 I've been using the Neutrogena Rapid Winkle Repair Regenerating Cream since I got back from Canada, and considering it specifically says on the back of the (gorgeous) glass jar to only use a pearl sized amount? It's going to last me months.
WHY SHOULD YOU USE RETINOL?
There are many forms of retinol products which in turn are various forms of Vitamin A. The product is effective in reversing sun damage and signs of aging. After time it decreases fine lines, evens out skin dark spots, texture and colour, and 'tightens' your pores, and increases your collagen production.
As an over-the-counter retinol product, do understand that the retinol will be weaker than something that could be prescribed to you by a dermatologist. I can only assume it's because retinol is costly, and of course is potent at higher percentages. That and with consistent use after weeks, months and even years are you going to see a difference.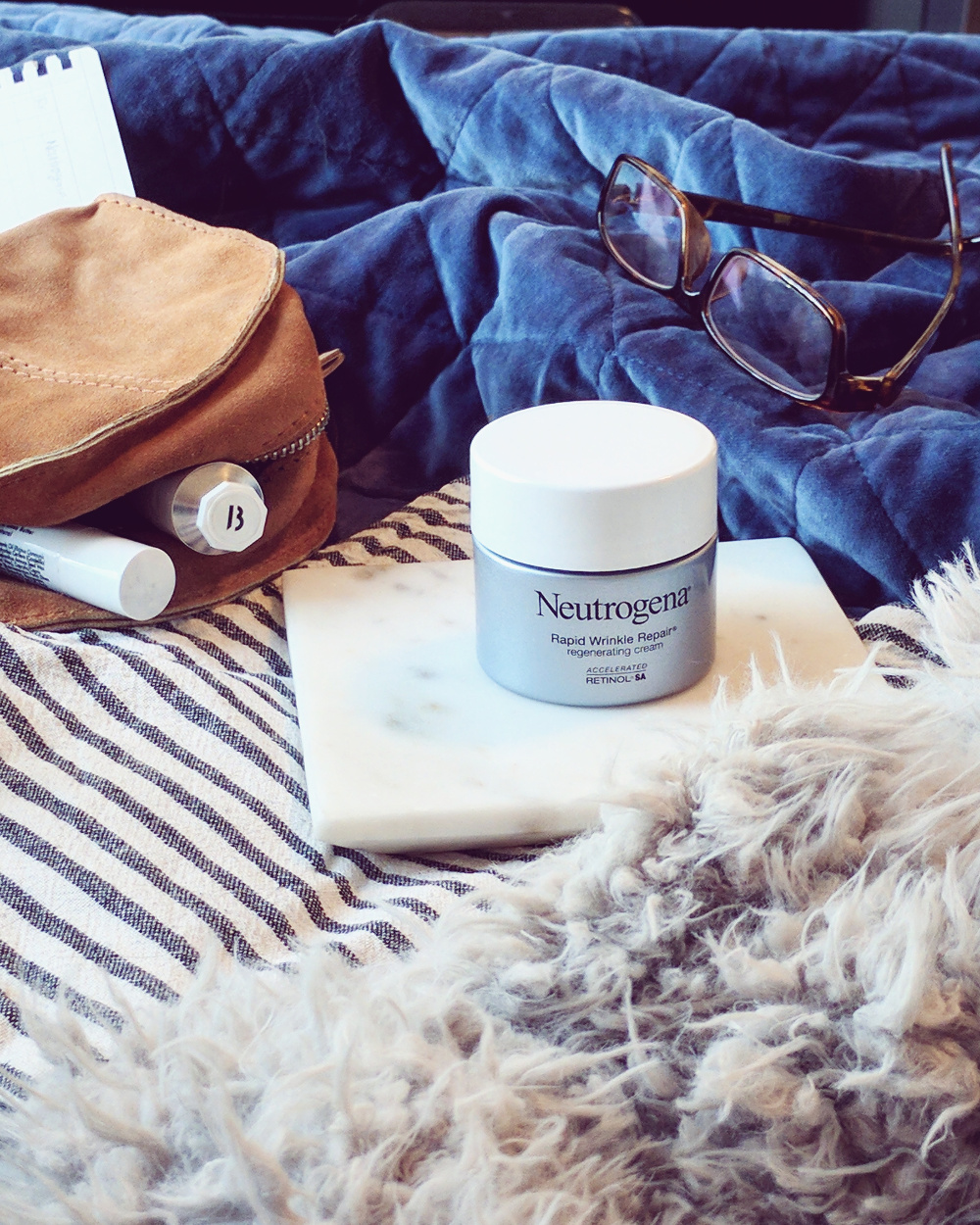 I cannot claim it's better than any other out there because honestly this is the first retinol I've ever tried. I'm slowly dabbling into it because while I don't mind the aging process going on, I do like to look healthy and with minimal lines.
The only qualm I have about the product is that I wish it was in a pump-form tube. As I understand, some products with a higher potency of retinol is quite sensitive to light of any sorts, so when I open this jar twice a day, opening it 14x in one week, I wonder how much damage I'm doing to the potency.
No doubt Neutrogena's Rapid Wrinkle Repair regenerating cream is easy on the wallet, it might be something you'd be interested in picking up if you're like me and new to the whole retinol-world! It's packed with oodles of hydrating hylauronic acid to counter-act any dryness that may occur with the retinol.
Retinoid products are usually used before bedtime as natural light can minimize the effective of the product (and your skin can become sensitive to sunlight!), but with the Neutrogena one, you can apply it as a day and night cream as it contains the hylauronic acid I previously talked about.
Although it's safe to use during the day, I prefer to include this product in my nightly skincare routine. Mainly for the fact that I understand retinol encourages skin cell turnover, and I prefer to have that "new skin" not be exposed to the sun as much since it's so delicate at that time. With any product that contains retinol, please use sunscreen before heading outside, even during the winter months those UV rays are comin' thru!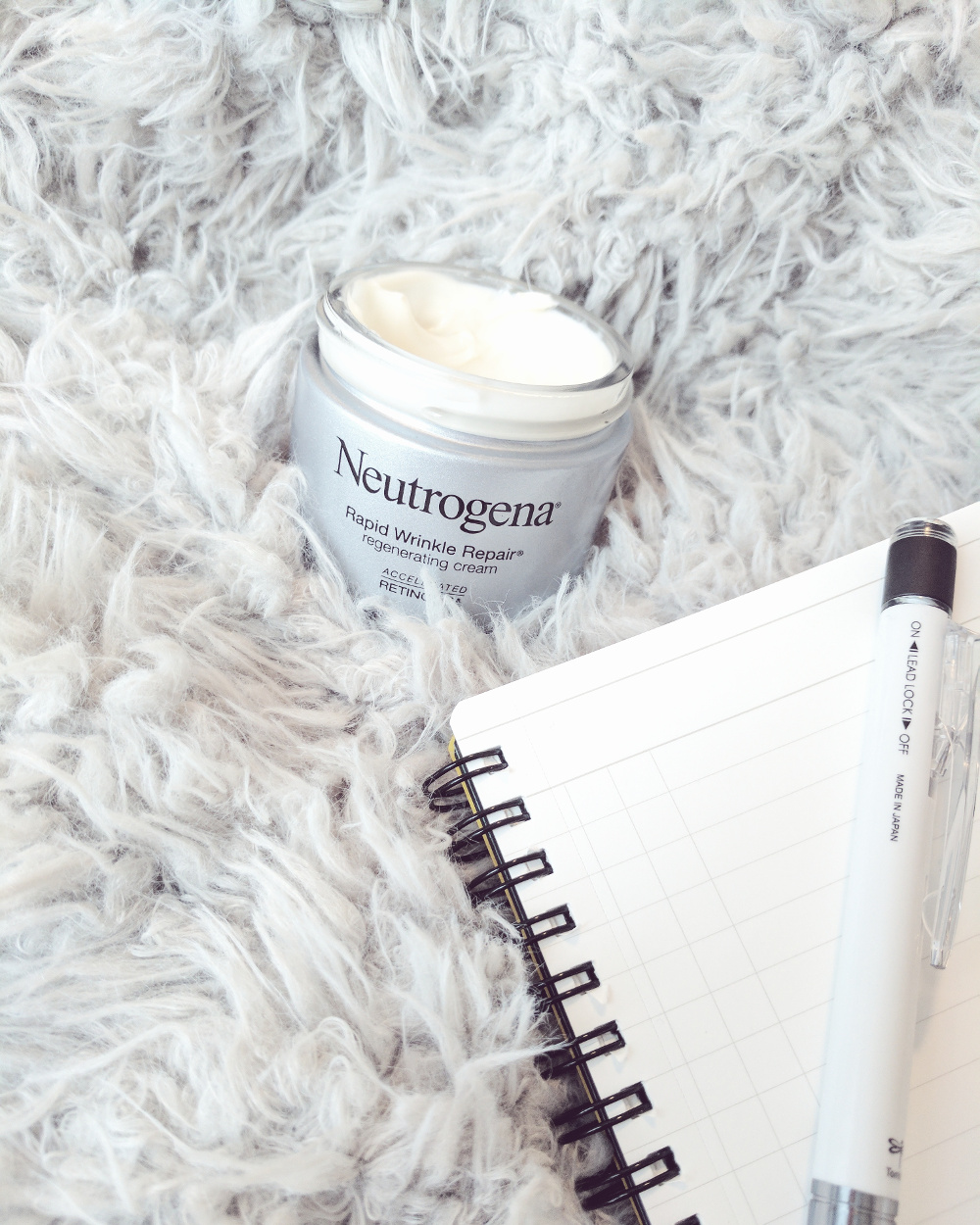 The new Neutrogena Rapid Wrinkle Repair Regenerating Cream is definitely a skincare game-changer for me (because I'm excited to use a product with retinol in it!). Find our more info on Neutrogena and try the cream for yourselves here.