Last week, I finally bit the bullet and bought the new Marc Jacobs Highliner Gel Crayon (fancy name for eyeliner) that I've been seeing bloggers and YouTubers rave about.
I don't know why I didn't buy it sooner. Each time I visited Sephora, I flocked towards the flashy display of products. I always swatched the bronzy brown eyeliner on the back of my hand, and always left without purchasing.
I was in the mood to buy it, so I went out on my lunch break and bought the colour I've been eying.
It's in my hands now, darlin!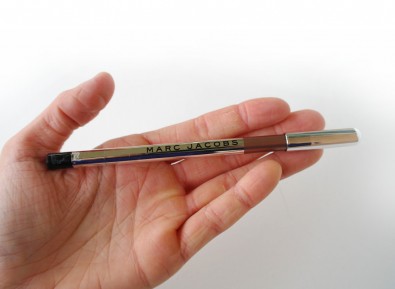 Ro(Cocoa) is a rich warm brown. Perfect for an everyday look. This colour is so easy to wear and I think any eye colour could pull it off. I sometimes doubt myself when I wear black liner that it's a little too intense for me, but if I do I usually reserve black eyeliner for more evening type of looks.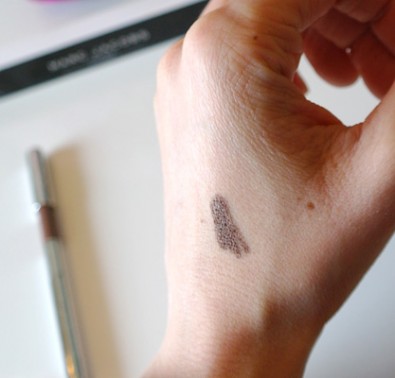 It's quite expensive. I can justify the price of a $30 eyeliner because they usually last me between 12-14 months as I don't wear it all that often.
You can't necessarily get a thin precise line. Unless you're fabulous at doing some crazy perfect line on your lids. Think of it as using a melty crayon on yourself. I mean, Marc Jacobs himself named it a gel crayon so I'm not that far off. Hmm, though I said melty crayon. That sounds awful, but that's what I feel like I'm working with which isn't too much of an issue for me. I'm glad that it glides on well.
It has a sharpener on the end! Neat!
Pros:
Gives off a great opaque colour

The liner is creamy and easy to apply. Glides like a stick of butter on your lids. No tugging required.

The liners come in some rich colours: Navy, Black, Bronze, Berry, Green, Silver

Doesn't crumble or wear off. Guess you can say it's long lasting!
Cons:
The price.

Can't get a thin precise line. But I don't even like that look anyway. If I'm going to wear eyeliner, you're going to notice it.
Marc Jacobs Highliner Gel Crayon is available at Sephora for $25USD / $30CDN.
Do you wear eyeliner? Which is your favorite?
On a scale of 1-10, 10 being the BEST: How much do you love Sephora?