I am super excited today because in a few hours I'm going to go climbing at Planet Granite with Ellen, who reads my blog and contacted me last month to go for a climb with her. She went on vacation for a few weeks, so we're going again today. I have to be honest, I thought I was going to head in on my own to do some bouldering while she was away, but I can't help but feel alone and intimidated going by myself. I miss the family oriented feeling of climbing gyms when you're a regular. Which, I clearly am not — yet. I'm not outgoing, especially in new-to-me places, but hopefully I'll get over that hump after I put in a few more climbs.
This is a photo from my last trip with Ellen. Perhaps today I'll actually take photos inside as opposed to shy selfies in the car ;)
My Mom skyped me yesterday and we got to talking about eBay and how it was hacked, here's the story. I changed my password immediately. Do it.
My wedding and engagement rings are still too big, even after getting them sized in January. My engagement ring especially, flops around constantly and drives me nuts. In June, I'm bringing in into Zales, the jewellery store equivalent to People's in Canada to get it inspected (have to bring it in ever 6mths to keep the… warranty?), and then I'll have it re-sized another 0.25 down. After that I'm thinking of buying this Ring Cozy for ten bucks, when I go to CrossFit or climbing, since it protects it from scratches and whatnot. I'm not sure yet though.
Oooh, I bought new bedding from West Elm a few days ago! I'll be blogging about it more in depth later. Like the faux fur background? I feel like every other blogger now, but I couldn't pass it up. It was ten bucks at Ikea man!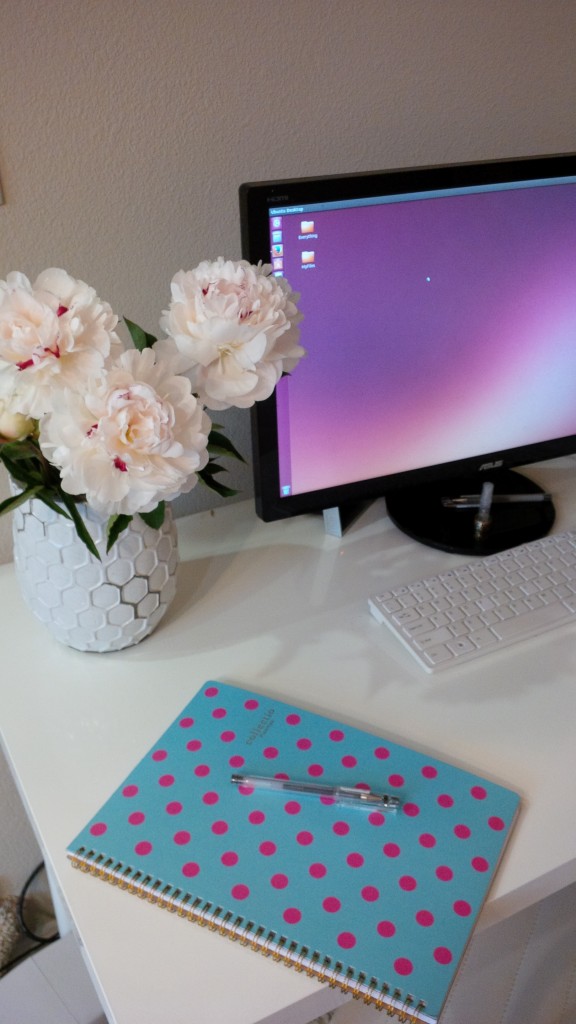 My peonies are still going strong and still smelling great. What a great $6.99 spent by The Guy at Trader Joe's, I tell ya, it brings a smile to my face every time I see them. If that's not cheesy, I don't know what is. But in all honesty I think fresh flowers are a great thing to have around. And to you, Brandy (hehe) my fake flowers look real. You just have to find the right ones. My fake orchid from Urban Barn fool me every time!
Random story for you since this is all Thursday's Thoughts: On Monday I walked into the Tiffany & Co. jewellery store for the first time in my life. I never felt the need to go in and take a peek. I wanted to see what all the fuss was about, but I think ladies are drawn to the name, and the packaging? I don't really know. But I walked around for a bit and was looking for a dainty necklace for myself, and I promise you, the one piece I looked at where the diamond was about the size of the tip of a ballpoint pen (yes a total exaggeration), was $750. I almost wanted to make a loud gulping noise, but it would've been inappropriate. One of the women helping me was so kind, and did give me her card, which I doubt I could afford to buy something from her, in a long time.
Well, that's all my news for today.
What've you got planned for your day/evening?
What's your favourite piece of jewellery?
Have you ever been climbing?
What's your favourite sport to watch/do?