Disclaimer: I received a Wayfair.com gift card to put toward fall decor accents.
This time last year we moved into our home and had our first child all in the span of four months. Now that we've been here a year, and I have a few minutes to myself each day, it's time to finally start decorating for fall, and all the upcoming holidays!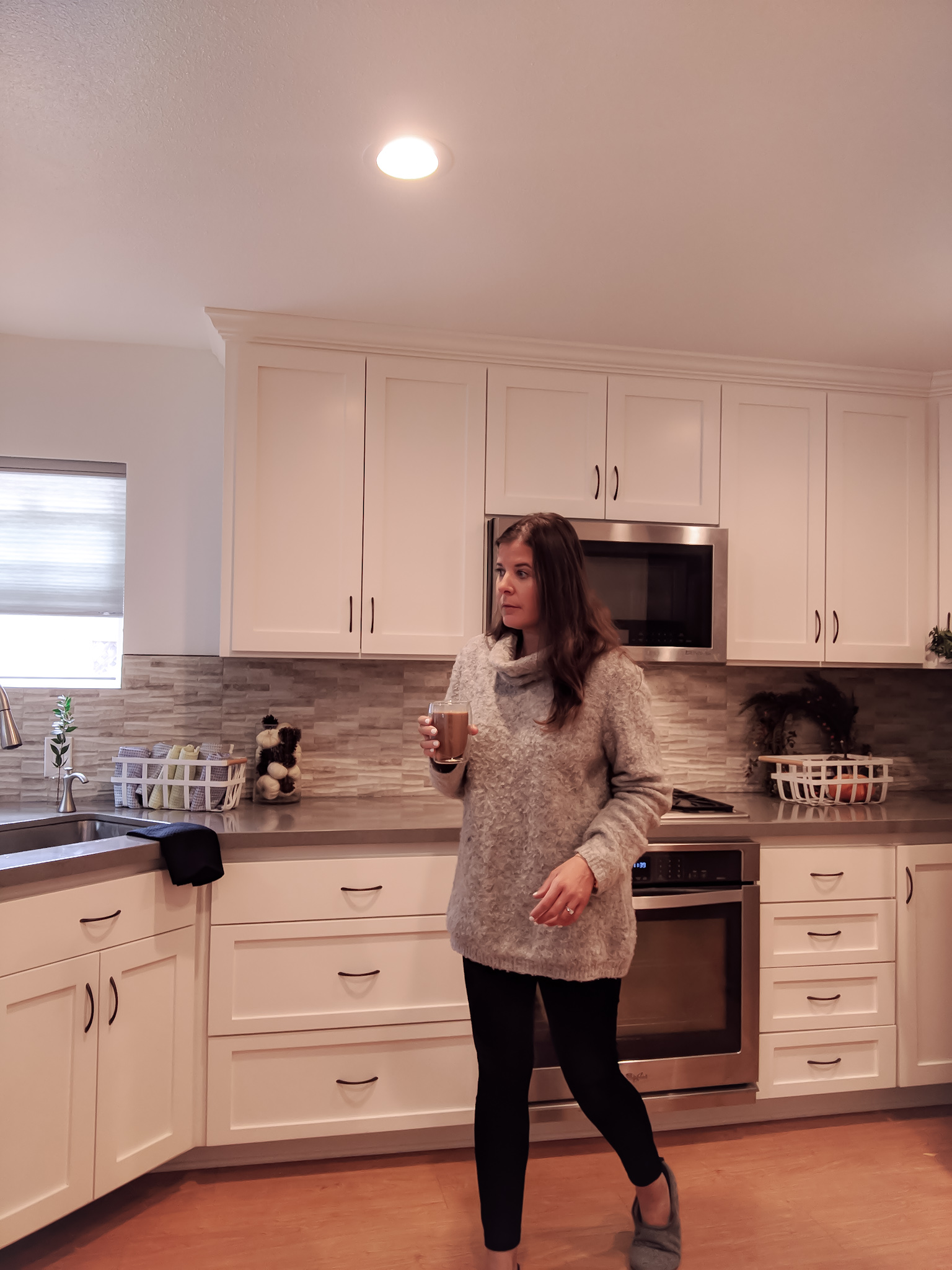 I want to show how we decorate our home so it's timeless and not
too
trendy. That way we can always reuse the decorations for years to come. Don't get me wrong, I love me some good trends when it comes to decorating, or fashion for that matter. But at the same time I feel more comfortable with a good ol' classic style that can be easily used from year to year. Since I spent the majority of my time in the kitchen, and dining area, I thought I'd show you guys how I've welcomed Fall into our home.
I don't have many decorations for Halloween/Fall, and Christmas. Just a handful that I tuck away in a box after the season has passed. I'm a huge fan of earth tones incorporated into our decor, so I picked up a few kitchen pieces this year at Wayfair, and then some fresh blooms at the farmers market and my local grocery store.
For me it's all about the natural elements (seasonal flowers and greens), with colourful kitchen towels tucked in a crisp white basket ready for use.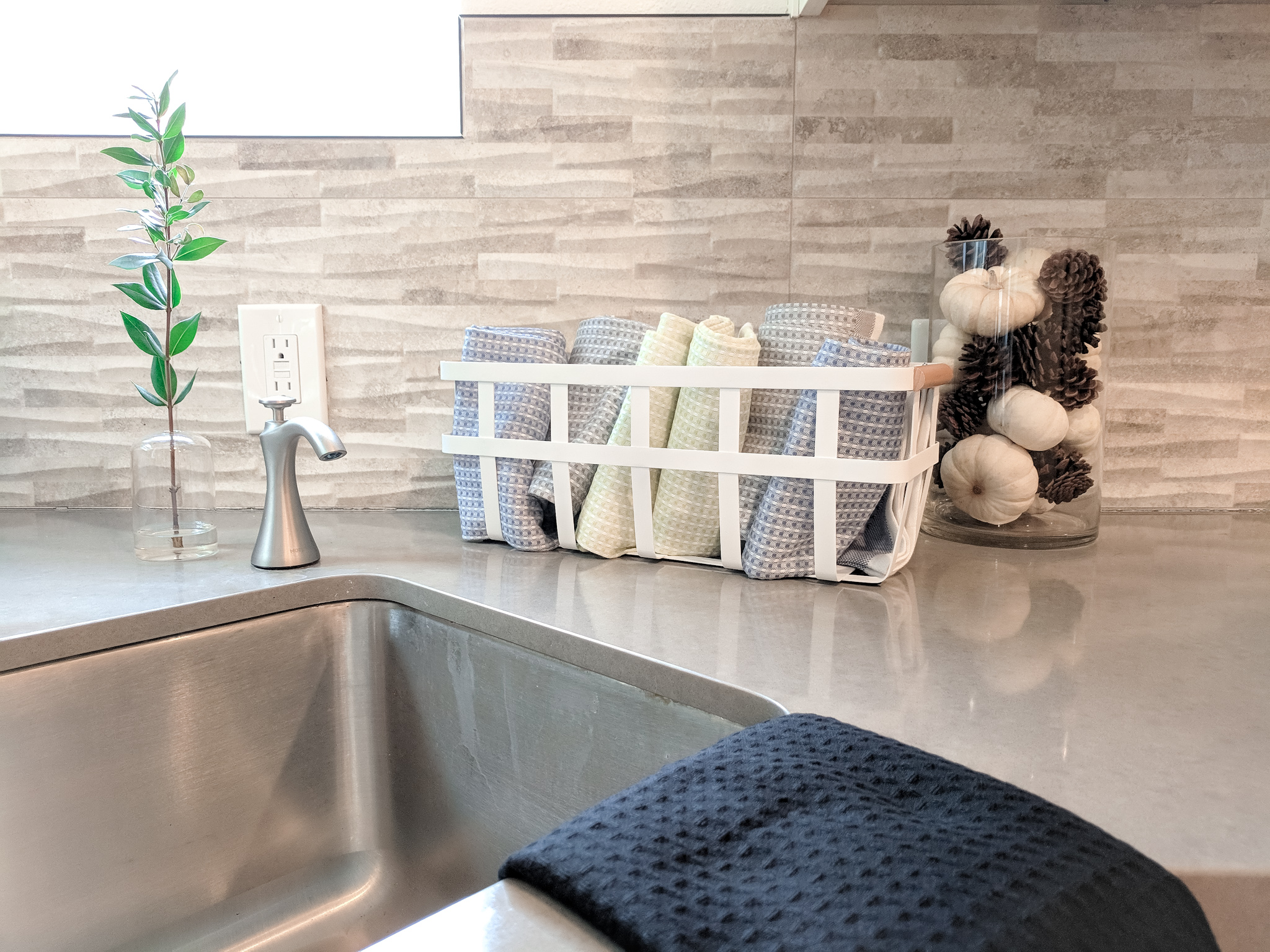 It's still pretty warm here in California (think high 20's *celcius here folks* in the afternoon. But in the mornings it's nice and cool so I can wear a sweater for a few hours, ha!). But I can't wait to stick on a pot of chili simmering for hours on the gas stove in a worn in dutch oven, indulge in a hot drink while bebs naps, put on some mellow tunes, open the windows on a crisp cool morning and relax for that hour nap of his. That's not too much to ask, right?!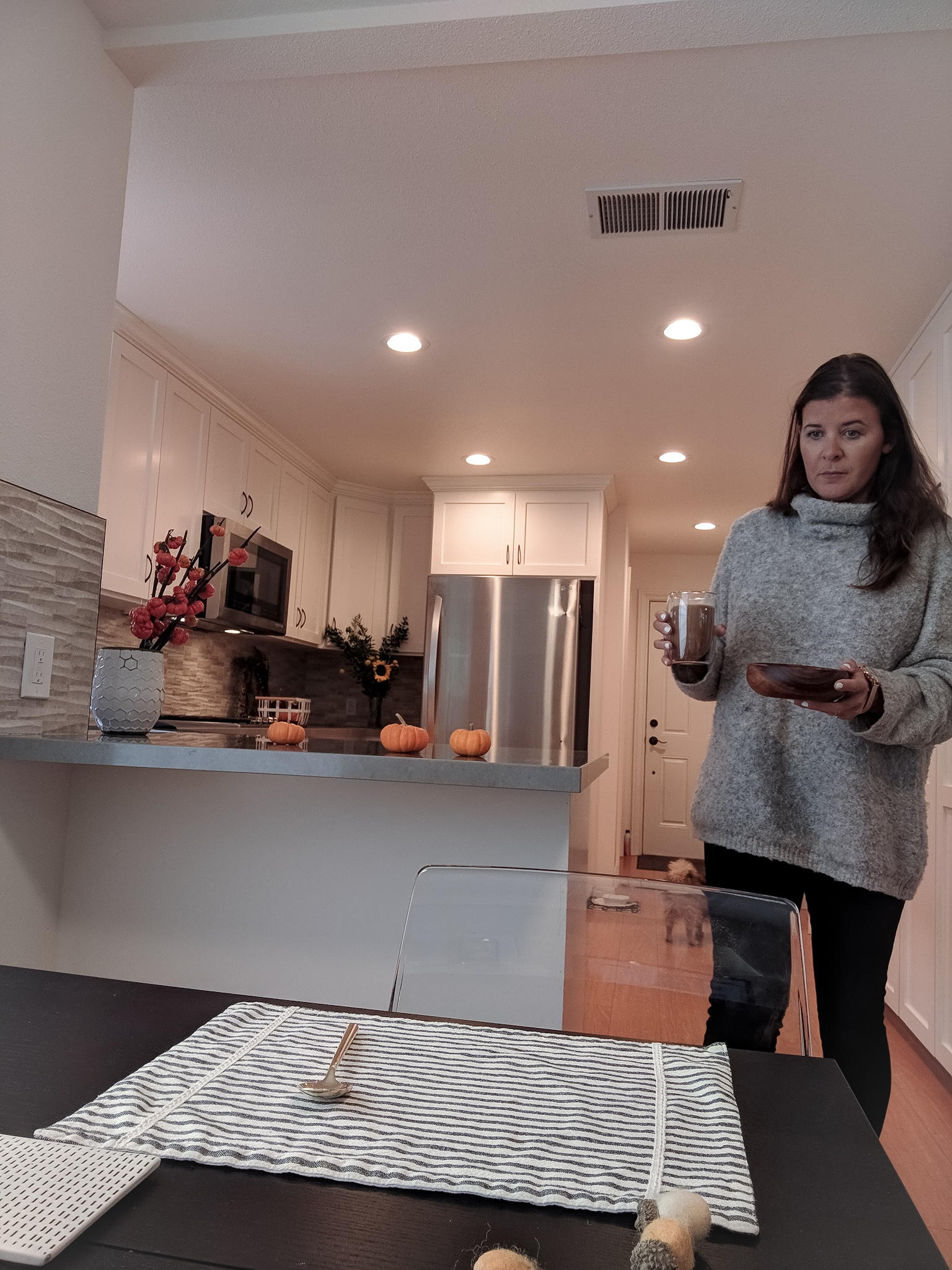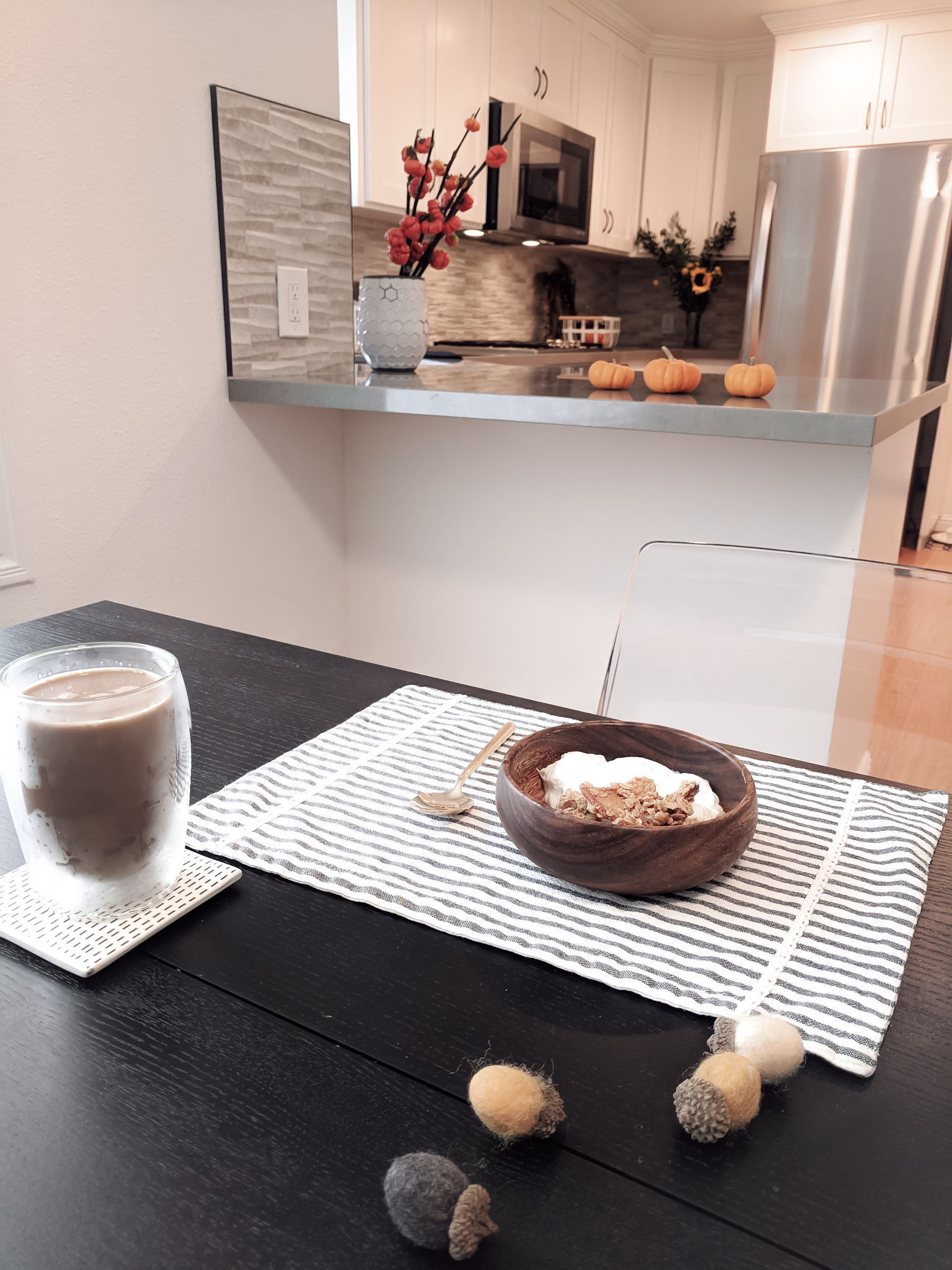 I've always been enthusiastic with all-things holiday related (any holiday for that matter). But I feel completely different with this journey into motherhood. It's the best feeling getting to relive all those fun memories, even though he's 7months old and perhaps doesn't get it this year. What odds! I'm havin' fun and taking some snaps to have for his little baby book. I'm startin' the tradition, folks.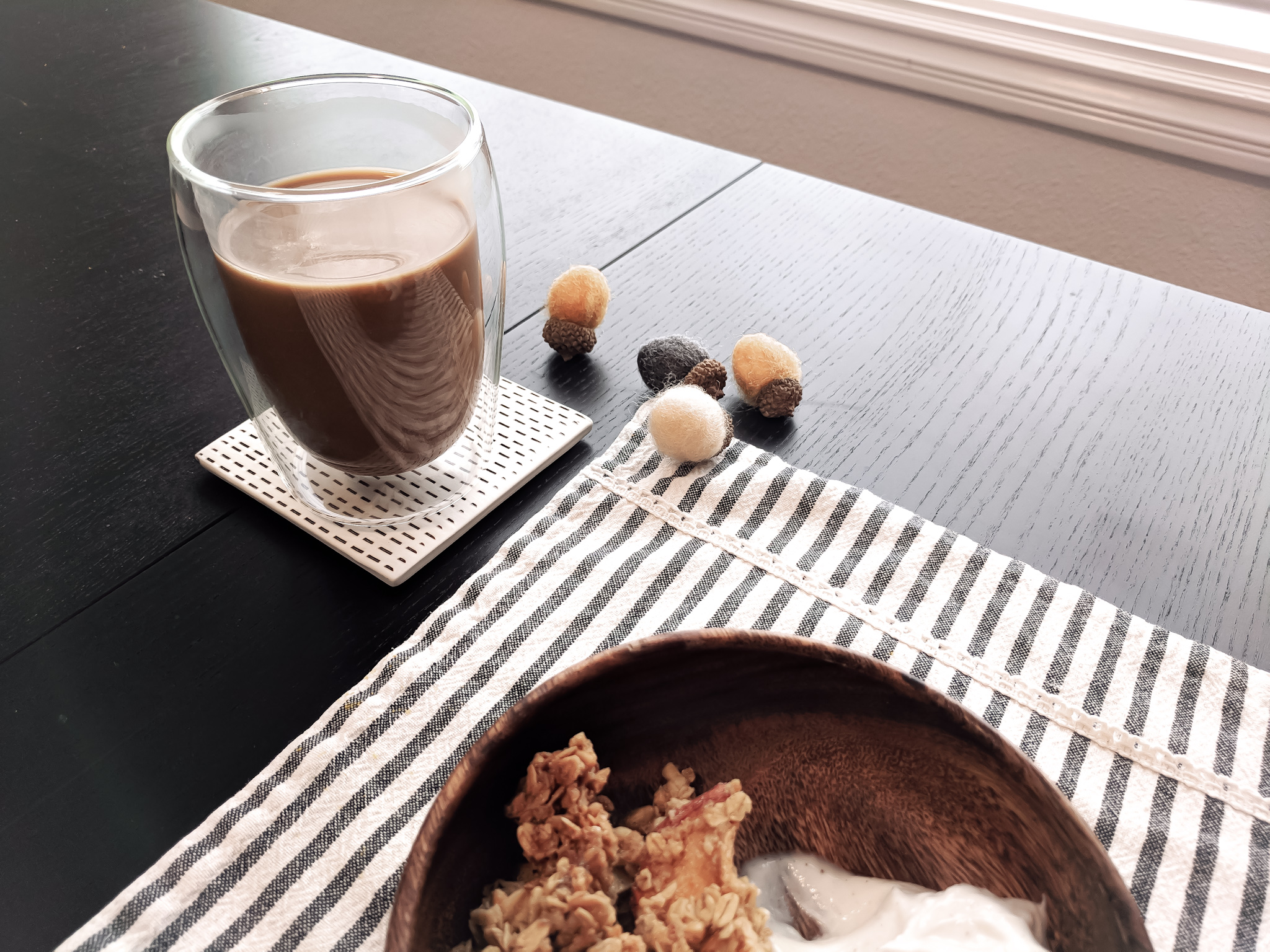 Have you started decorating for Fall?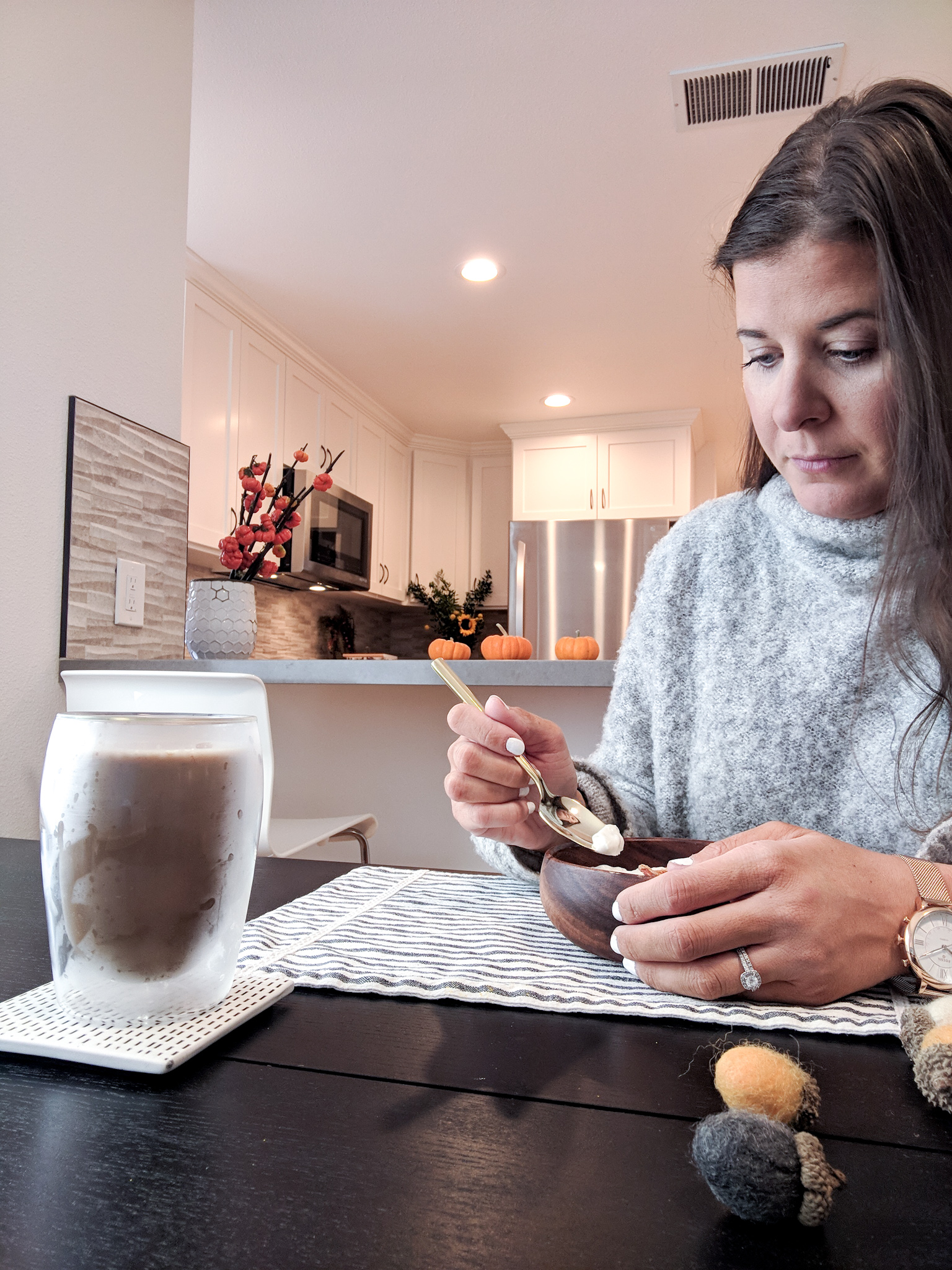 —
Shop the look: double walled cups | berry wreath | white metal basket | slim white metal basket | velvet pumpkins | acorn vase filler | waffle kitchen towels