What did your weekend look like?
I got my Boyf to drop me off at the bus station bright and early on Saturday morning, so I could take a day and just explore shop Toronto. I love navigating the big city and taking the subway and feeling super independent. Sometimes I do get lost, but everyone's friendly and will help you out if you ask. Though I didn't feel like asking anyone on Saturday… and of course, got lost.
I snapped a bunch of photos with my blackberry. So let's just go in for a re-cap!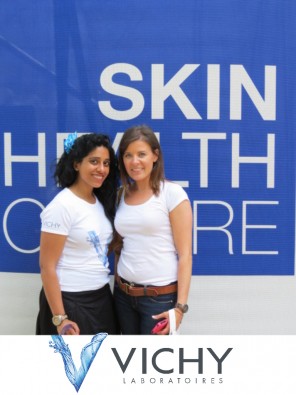 First stop: Luminato Vichy "tent".  I met up with Priya, a friend I've met online as she previously worked at Glymm in Montreal. Now she's with L'Oreal and we finally had a chance to meet!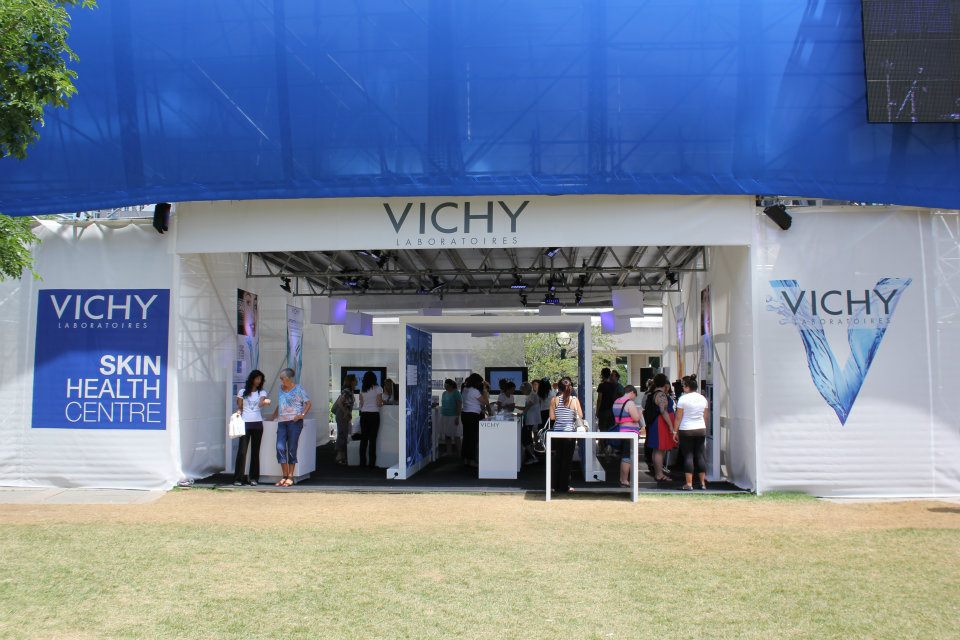 Vichy booth (courtesy of Vichy's FaceBook page)
I got my skin analyzed. It was interesting to find out that I have dehydrated skin, and not dry. My skin's moisture level was at 30.6% and should be anywhere between 40-50%! I also got a UV filter snap shot of my face. It was scary looking, but I didn't have any sun damage on my face, luckily. Since I tanned for about 5 years in tanning beds a number of years ago.
Priya and I went for iced coffees together, spotted the Beibs singing at Much Music, and giggled about how he was actually here and we don't even like him! Ok, I lied. I like one song. His newest, where he sounds like Justin Timberlake.I wonder if that was really Sarah McLachlan singing next to the Vichy booth after all? Some random guy walked up to me and asked who was practicing singing. I blurted out immediately that it was her, but I got the strangest what the f look from the guy. I laughed so hard, but I mean it sounded just like her! Who knows.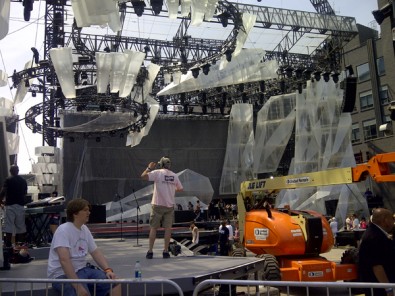 I thought this stage was set up especially for the Lil' Beibs but apparently the Much Music Video Awards was about to happen that weekend. I got yelled at for going back and stopping to take this photo. On this side of the street, you weren't allowed to stop and look. Had to keep on keepin' on. The other side was filled up with teeny-boppers screaming.
One of my favorite places in Toronto: Young and Dundas Square. It's always soo busy. There was even a 8 foot Spock (from Star Treck) standing around. I jumped a little off to the side when I saw him, and he just stared. Stared! I wanted to take a photo but I didn't. I have to admit. The only reason I snapped this photo was because I saw a CrossFit billboard :)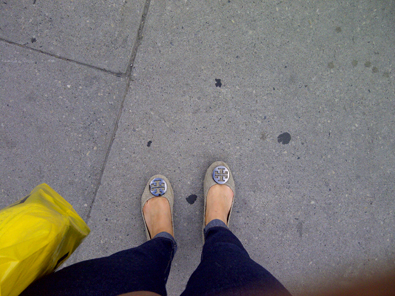 Next I went to Forever 21. Sure I may be classified by some as being too old to shop in this store. But I have to disagree. I can't help but get sucked in. They have such nice, trendy, inexpensive clothes. I have some expensive clothes, mixed in with some not-so-expensive clothes. I like my style and pairing things to make a good outfit. It's not like I'm shopping at Hollister or Abercrombie plastered all over my t-shirt. Forever 21 has some really nice pieces, without it looking like it's from there. Know what I mean? If you can make it work, shop there. I wear my Forever 21 jeans way more often than my $100 jeans from Fidelity. I love their $11.30 jeans. I wear them every Friday to work, including yesterday to Toronto. May I repeat myself? They were $11.80.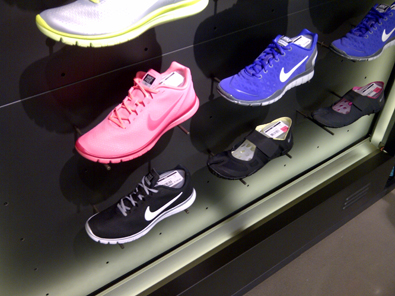 I spotted some Nike Free's 3.0 at the Nike store in Toronto. I kind of want them. They're not as nice as the one's I already own though ;)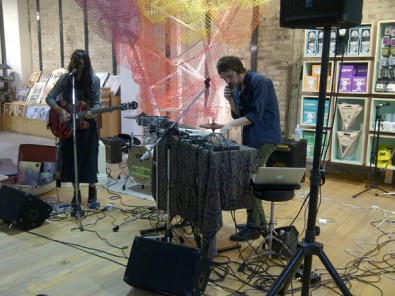 I did a bit of browsing around at Urban Outfitters for the first time in a really long while. There was a band playing upstairs called Young Magic. The music definitely wasn't for everyone. But I enjoyed it while I was there, and contemplated buying their CD. You can listen to their music on the link I provided just above.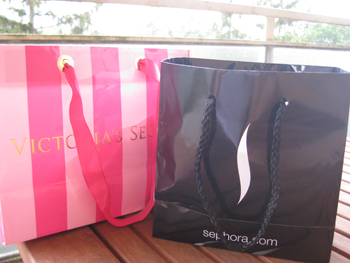 After doing some shopping I grabbed some food…
That was basically it. My entire day revolved around mostly the Young/Dundas area. I had a quick bite at the Food Court (chicken ceasar crepe) and hopped on the greyhound back home. 
What did your weekend look like?
I'll have another blog post coming up this week of what's inside those two shopping bags above! I must sort through all of my receipts from the past few months and shred them. Looking for paper shredder ratings is silly. I don't know why I'm doing it. All shredders really are pretty much the same.