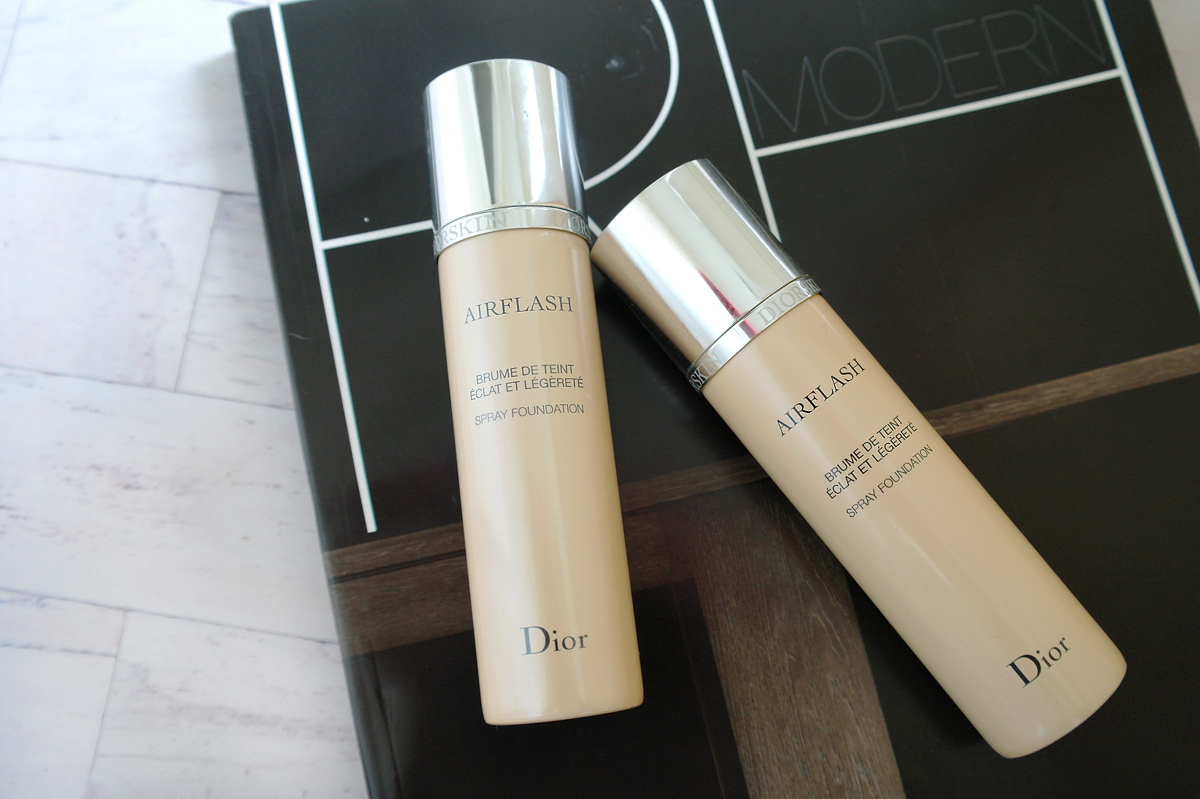 When I first got the Dior Airflash foundation, I didn't know to efficiently get the foundation on my face. Considering it is a spray foundation, I didn't want to exactly go to town and spray it all over my face, like I would a hairspray all over my hair. I mean, I suppose you could go about it that way, but I feel like it'd show up in my dark hair, my eyebrows, and lashes.
So I opted for spraying the product in the cap, dipping my Dior Fluid Foundation brush, giving it a bit of a swirl to pick up the product, and applying it on my face that way. It's the only way I came up with, and it's been working wonders with little mess/clean up.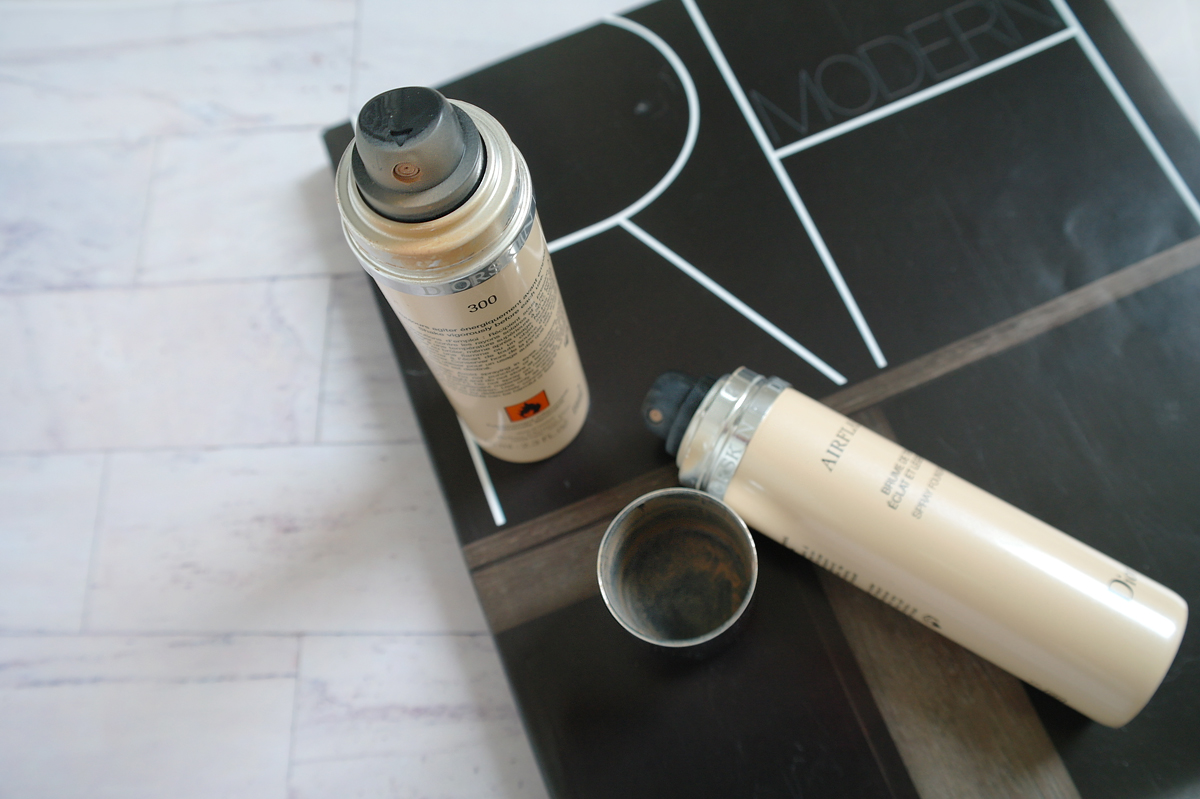 Months I've been using this! You can kind of tell by the usage on the spray nozzle. I think I received it from Dior during the Fall, if not earlier than that. We all love before/after's when it comes to foundation reviews, especially so you the reader can tell how much coverage it has and see it all for yourself.
Before and After: Using the shade 300 medium beige (I also have the shade 200 light beige, but I use that when I'm paler).
First photo: No face makeup (I applied mascara + eyebrow pencil).
Second photo: Dior Airflash foundation applied with my Dior Fluid Foundation brush.
Third photo: Finished look (I added bronzer).
Click to view an upclose shot of the final photo, to see how much coverage it truly gets. No photoshopping!
It still looks natural, right? I have to say, Airflash is like the goldilocks of foundations, you get the perfect amount of coverage with the perfect amount of semi-matte/natural looking finish, I would assume that is the exact thing that most people are looking for, with foundation. I never need much product to cover my entire face, and if you notice — the Airflash can itself carries 2.3oz of product, so you get more for your buck.
I'm not sure if you can tell what type of coverage or effect it has on the skin. It's a lightweight formula since it's so airy to apply, but it has a medium and buildable to a high coverage. As a reminder, I have dehydrated skin and prefer to have a medium coverage that has a glowy application to any foundation. What do you think? There's a few different brands out there now that creates a spray foundation. Have you tried Dior's, or any other brand? I'm interested in hearing your thoughts.
Dior Airflash foundation is always available (not limited edition), at Sephora, The Bay and many other retailers!