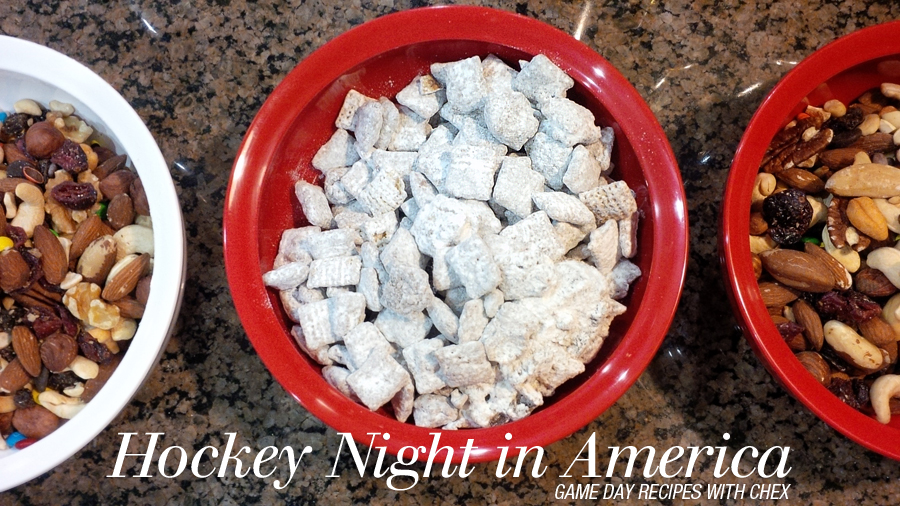 Saturday afternoon, my husband invited a couple of his bud's over to watch the Ottawa Senators vs. Florida Panthers hockey game. You know the Canadians can't give up their Saturday night game watching. Did you know we named Alfie after one of the (now retired) Sens? Daniel Alfredsson = Alfie ;)
While I am a fan only in the hockey arena rather than watching it on TV, I decided to make the boys some finger food and snacks before they ordered in a couple of pizzas. No photos of the guys because I didn't want to be a weird wife and say, "Hey can I document this for my blog?" Ha!
The spread.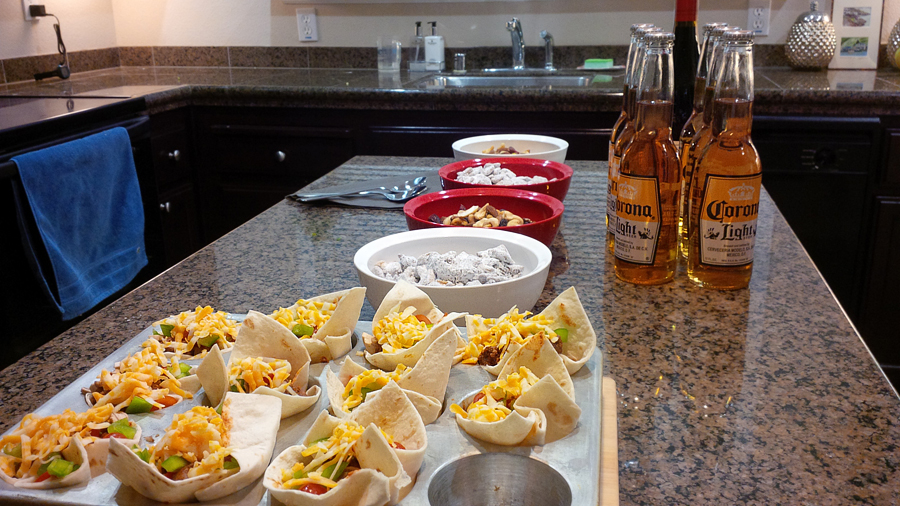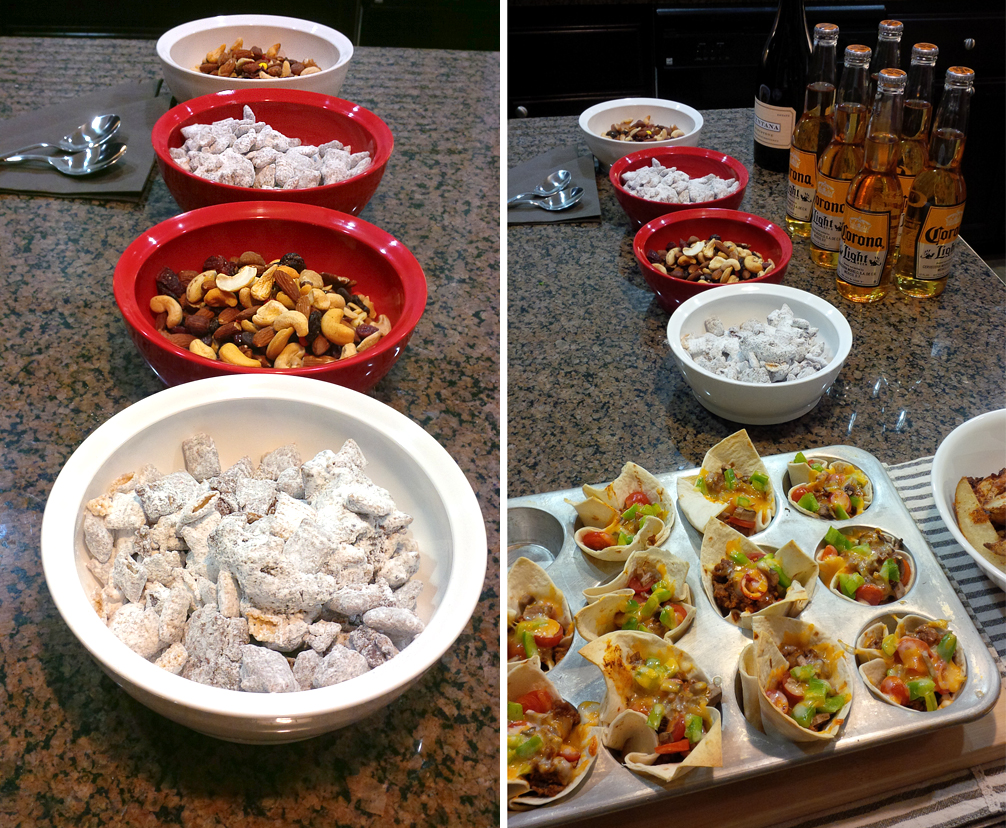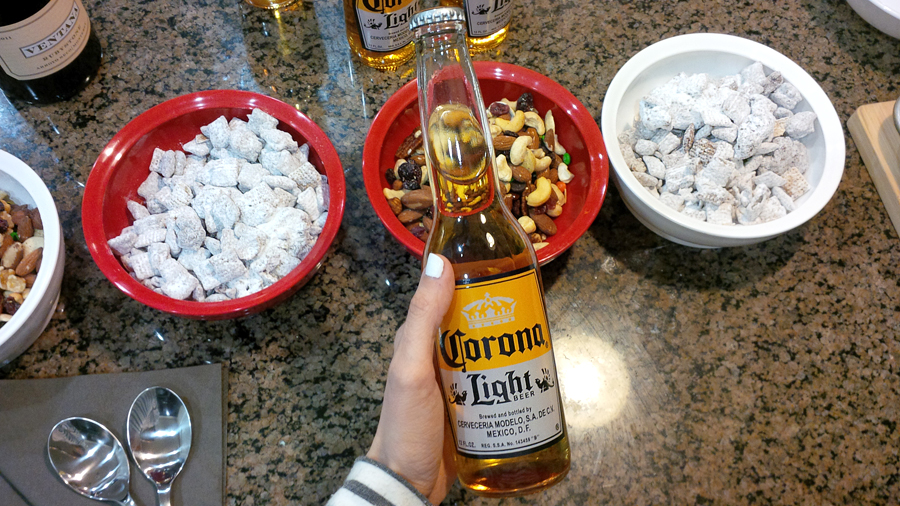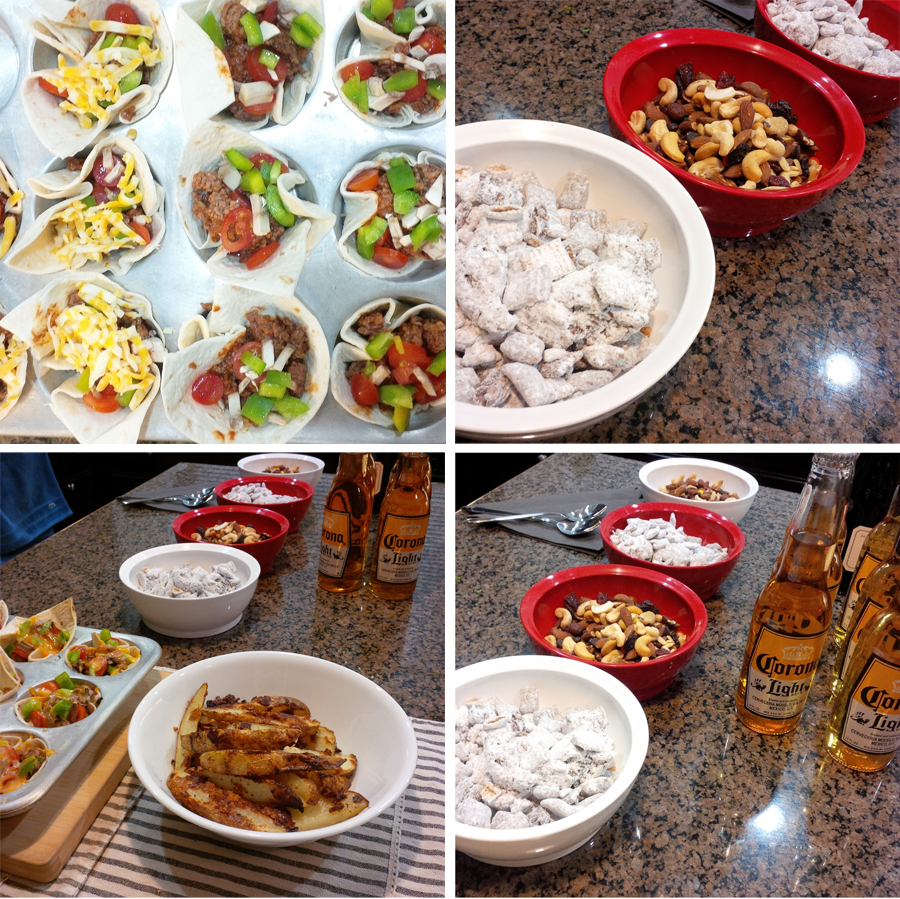 With the help of Chex I make some game day recipes that are fairly easy to put together.
Parmesan + Garlic Potato Wedges
â…" cup melted butter, ¼ cup parmesan, 2 tbsp. Italian seasoning, 2 cloves of minced garlic, 3 russet potatoes wedged into strips + salt and pepper. Pop in a ziplock bag and giv'er a shake to distribute toppings. Preheat oven to 450ºF and bake for 35 minutes or until tender. Flip potatoes half way.
Mini Taco Bowls
Cut large tortillas into quarters and place in muffin tins. Brown your ground beef and season with spicy taco seasoning. Cut up your toppings, and grate cheese (I used colby + montery jack). Add a spoonful of beef into the taco bowls, top with ingredients and bake in oven the last 15 minutes with the potatoes (15 minutes at 450ºF)
Chex Lemon Buddies
(recipe on the Chex website)
You guys will be entering to win a "game day" mailer that Chexâ"¢ Party Mix has put together! Winner will receive beer glasses, coasters, Cali-Bowls (fantastic for dipping because there's a 'lip' on the inside) , and a few other surprises :)
Open to US residents only.