This post is sponsored by Wayfair.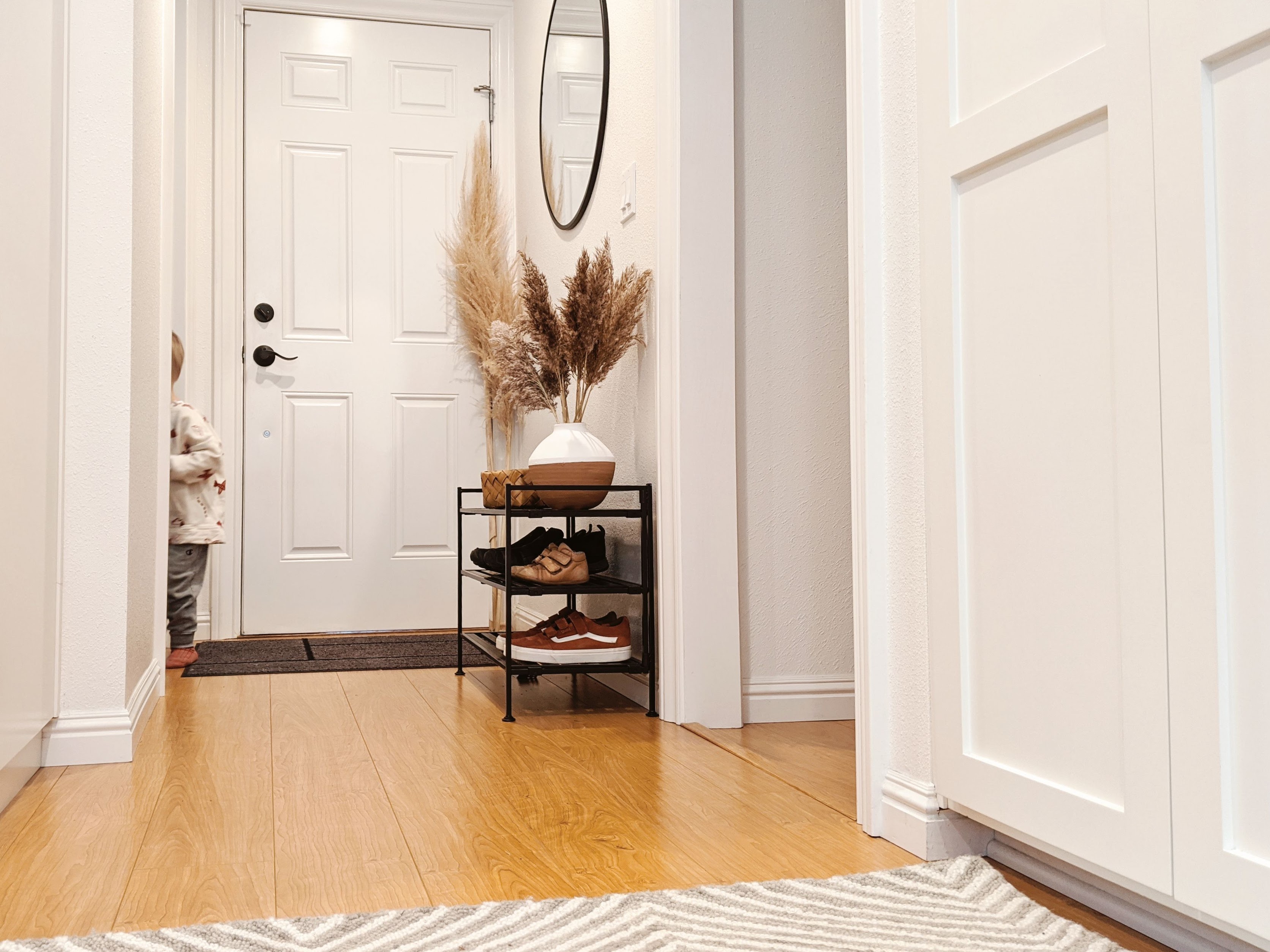 Flowers have blossomed on the trees long ago here in California—actually, while my Mom was visiting. She was here from end of January til the beginning of March! It was amazing having her. Seriously parenting is much easier with a little extra help. And, wow – how can we not talk about it. Well, coronavirus wasn't really part of our plan, was it. But here we are. I debated not going through with a blog post during this weird time in our lives, the whole world. It's like we're living in the middle of a movie, do you feel that way? But like all of us, I have a lot more time at home now, especially when beb is down for a long nap.
We've been in house lockdown now for our own safety since March 10. Silicon Valley, where we are living, is the second worst area affected by COVID-19 in the USA.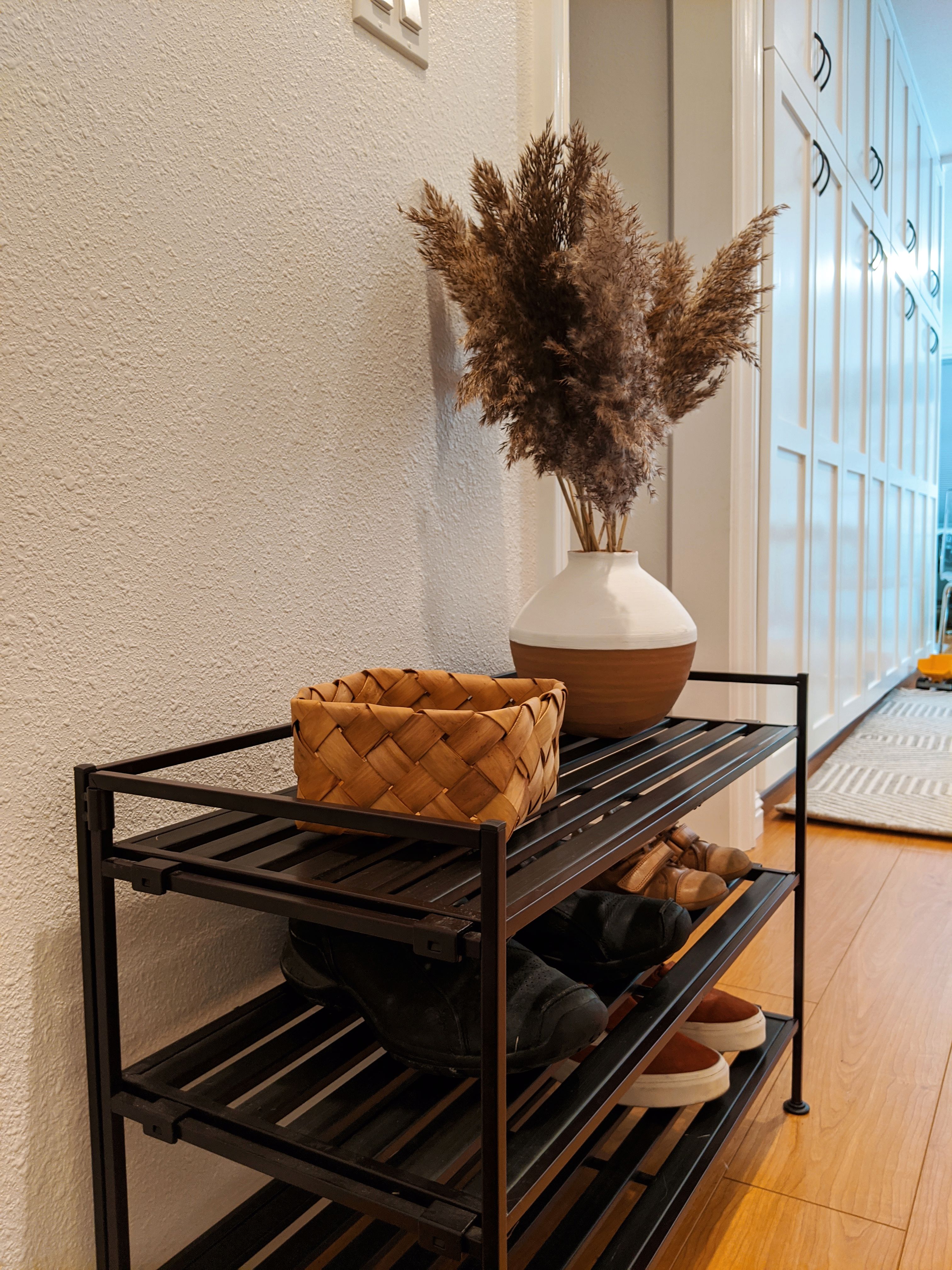 I've been baking and making delicious homemade meals ever since. I seriously haven't eaten this well in years (apart from when my Momma was making us delicious grub). I actually feel pretty great right now. But then again, I'm more of a homebody usually anyways. To find some positivity in this whole COVID-19 thing we're dealing with, I'm enjoying meeting (from afar) the neighbours a block or two away, how many more families are spending more time with each other, and the slow-living aspect of it all. No one is rushing around, or go go go all the time.
Before the shelter-in-place was mandatory, I received a few
items from Wayfair
to revamp, and decorate our entryway for spring. I mean, I'm stuck at home now so I may as well do a bit of fixin' up around the house.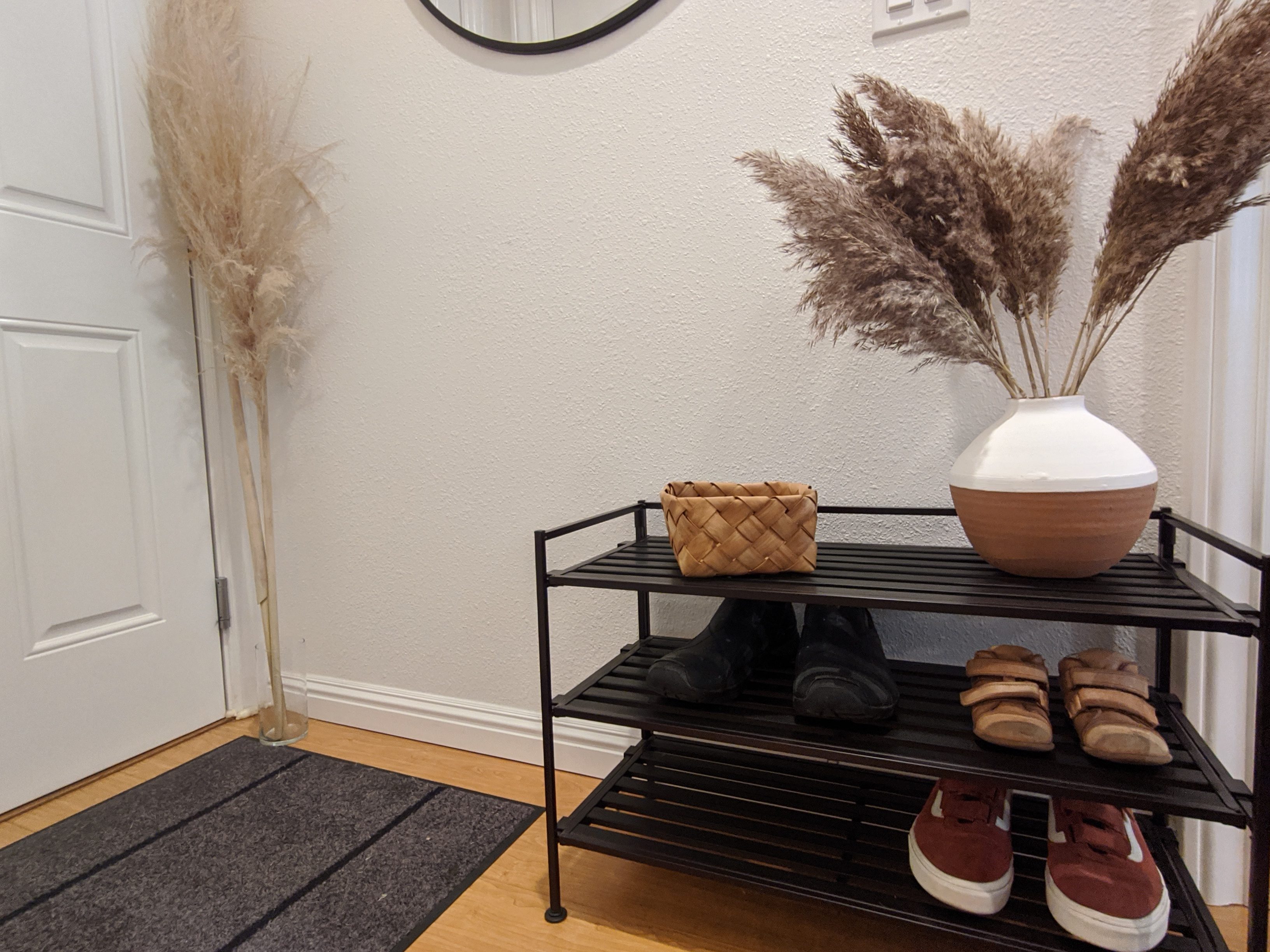 For the longest time I've wanted to incorporate the pampas stems I cut down in someone's yard late last summer. I just didn't have a place, or a vase for them.
Let me tell you a quick story: I bravely knocked on a strangers door a few blocks away from our house, and asked if I could have some that she had growing in her front yard! She supplied me with the cutters to do so, told me to take as many as I wished, and then I carted 5 of those stems home with me. Hooray! It was awesome. They've been hanging out behind my laundry room door for the past few months as I didn't have a proper vase to put it in. I wanted them to stand upright and not fall over, ya know? Trynna make a statement here in this space where people walk into our homes for the first time. I want it to look inviting, warm, hygge as all the cool kids now say these days.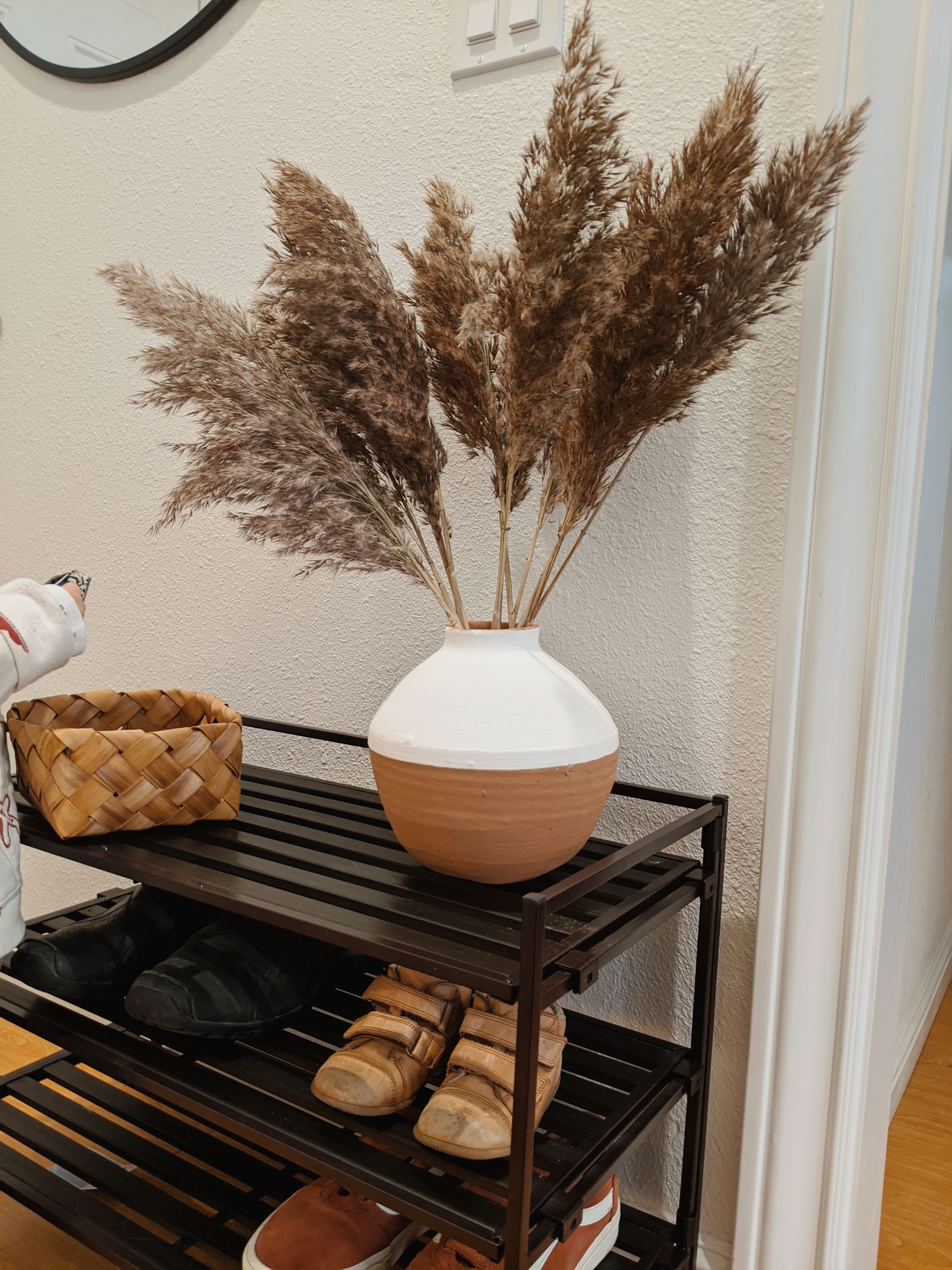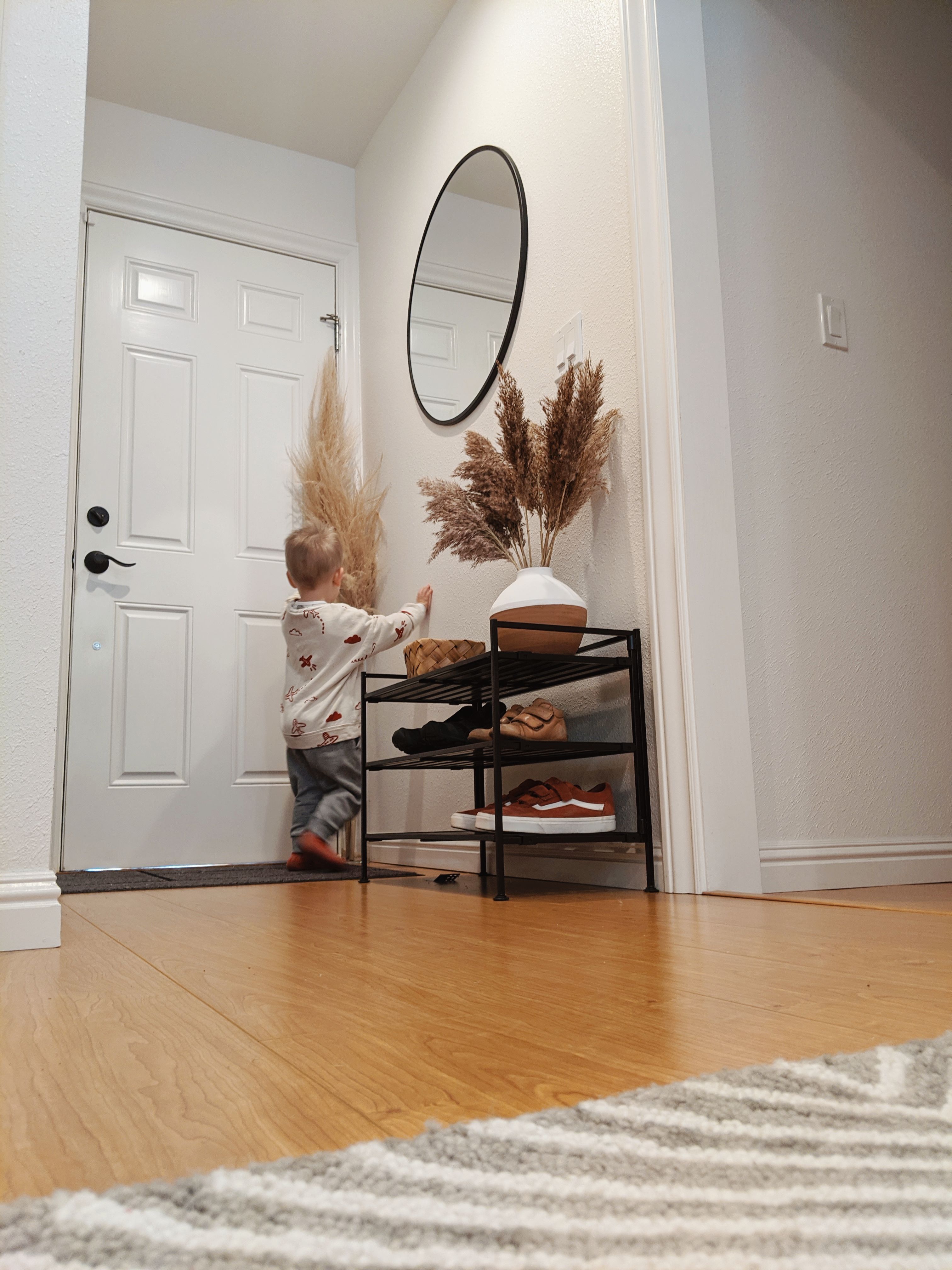 You'll see that I prefer decorating in warm neutrals.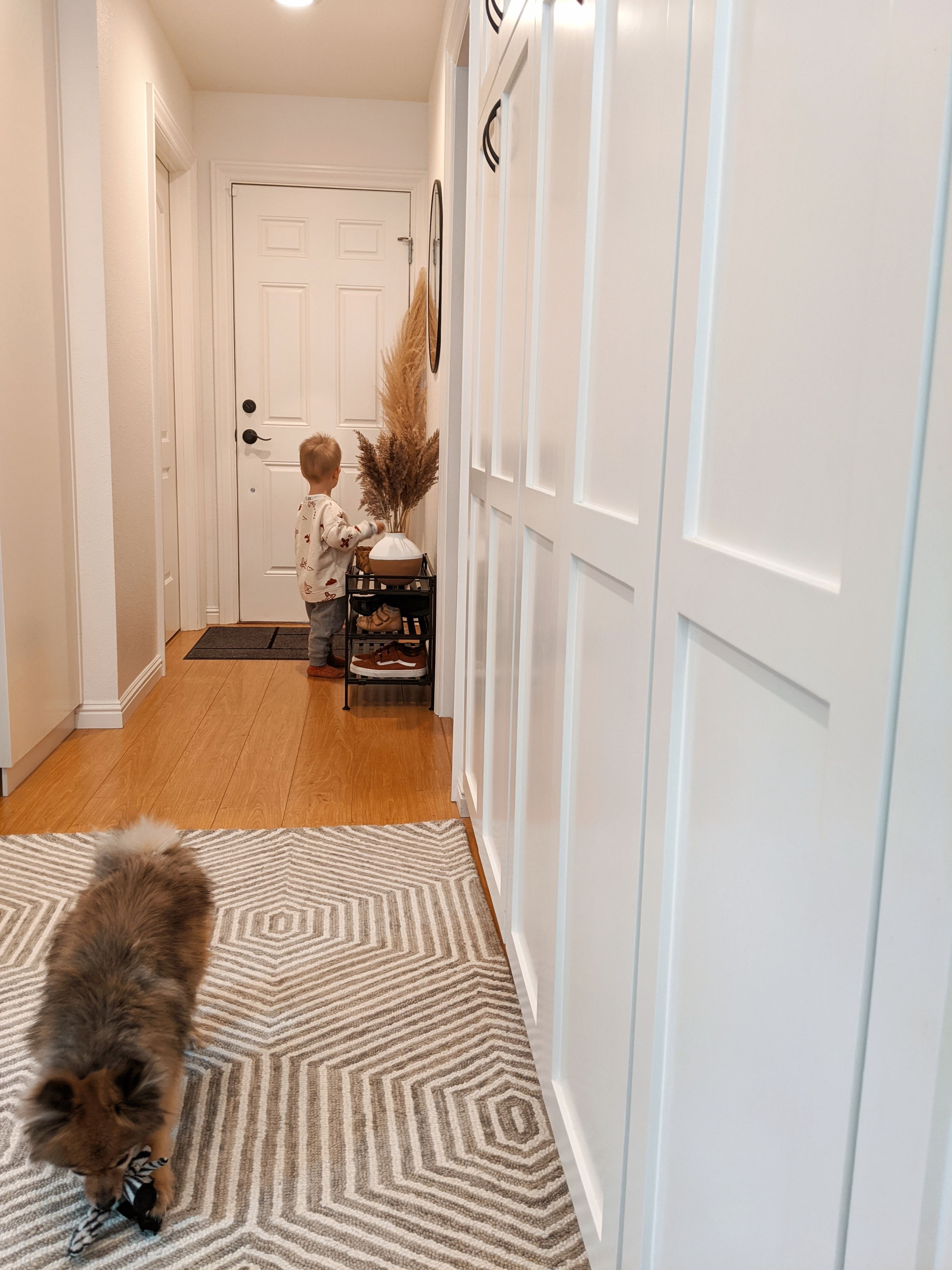 Shop the look:
Neutral geometric wool rug (5'x7′) | Wayfair
White + terracotta clay vase (8″) | Wayfair
(similar) Black round mirror 24″x24″ (mine is 28×28) | Wayfair
Black simple shoe rack | Wayfair
Thoughts? Do you love the pampas grass? It's probably my favourite (besides the cozy warm rug) as it adds a lot of texture to the space.