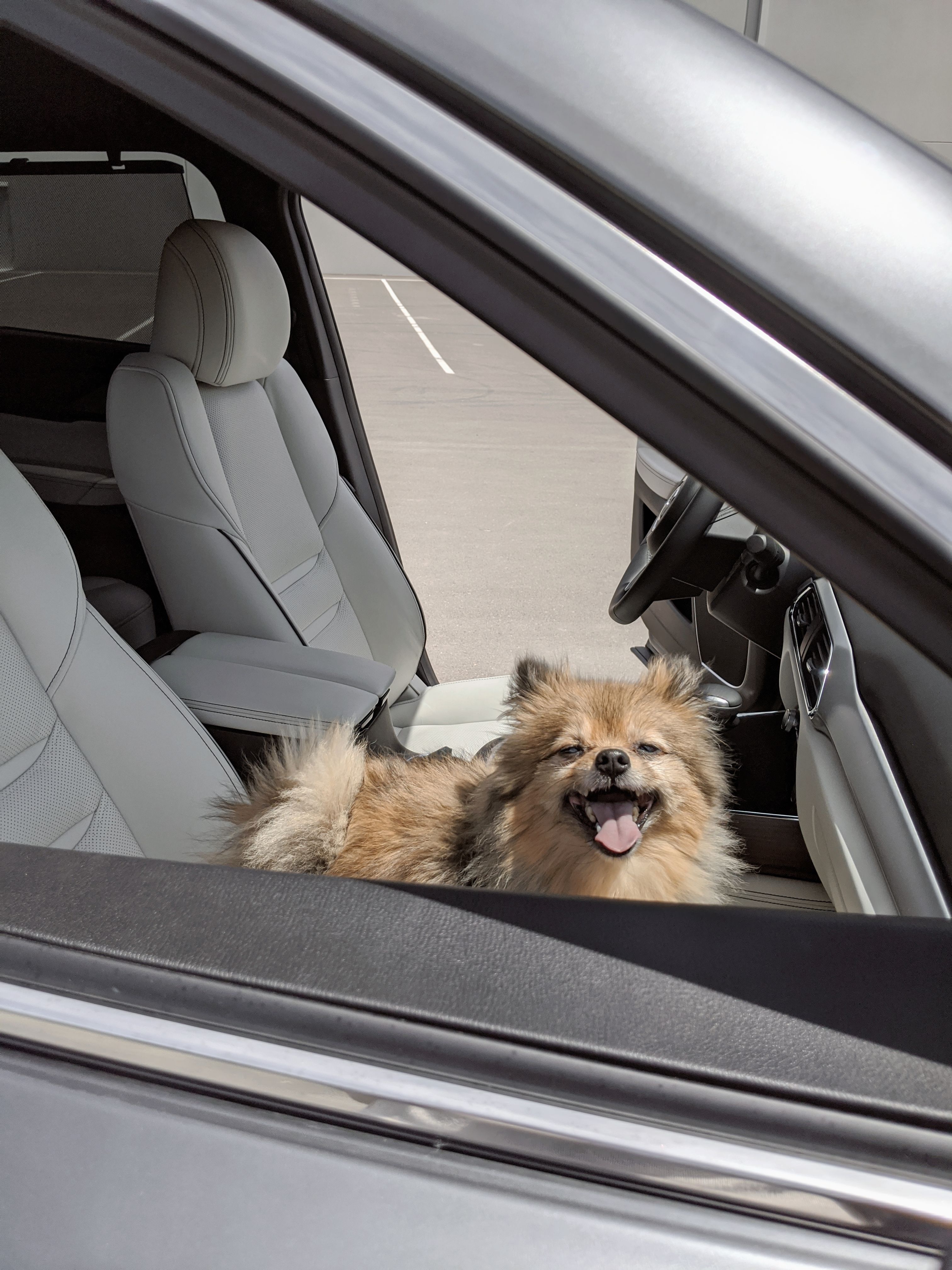 It's been scorching hot my entire "birthday week" and I'm loving every bit of it. When we first moved from Canada to sunny California in the middle of a famous snowy winter back in 2014, I had my first hot birthday ever (come May month). But every year thereafter, we had almost a cold-front where it was chilly and/or rainy. WELL. Not this year my friends! Mother Nature knew I was sick of being stuck around the house, came up with some 33+ degree temps and off we went exploring in the Mazda CX9 I had loaned for the week.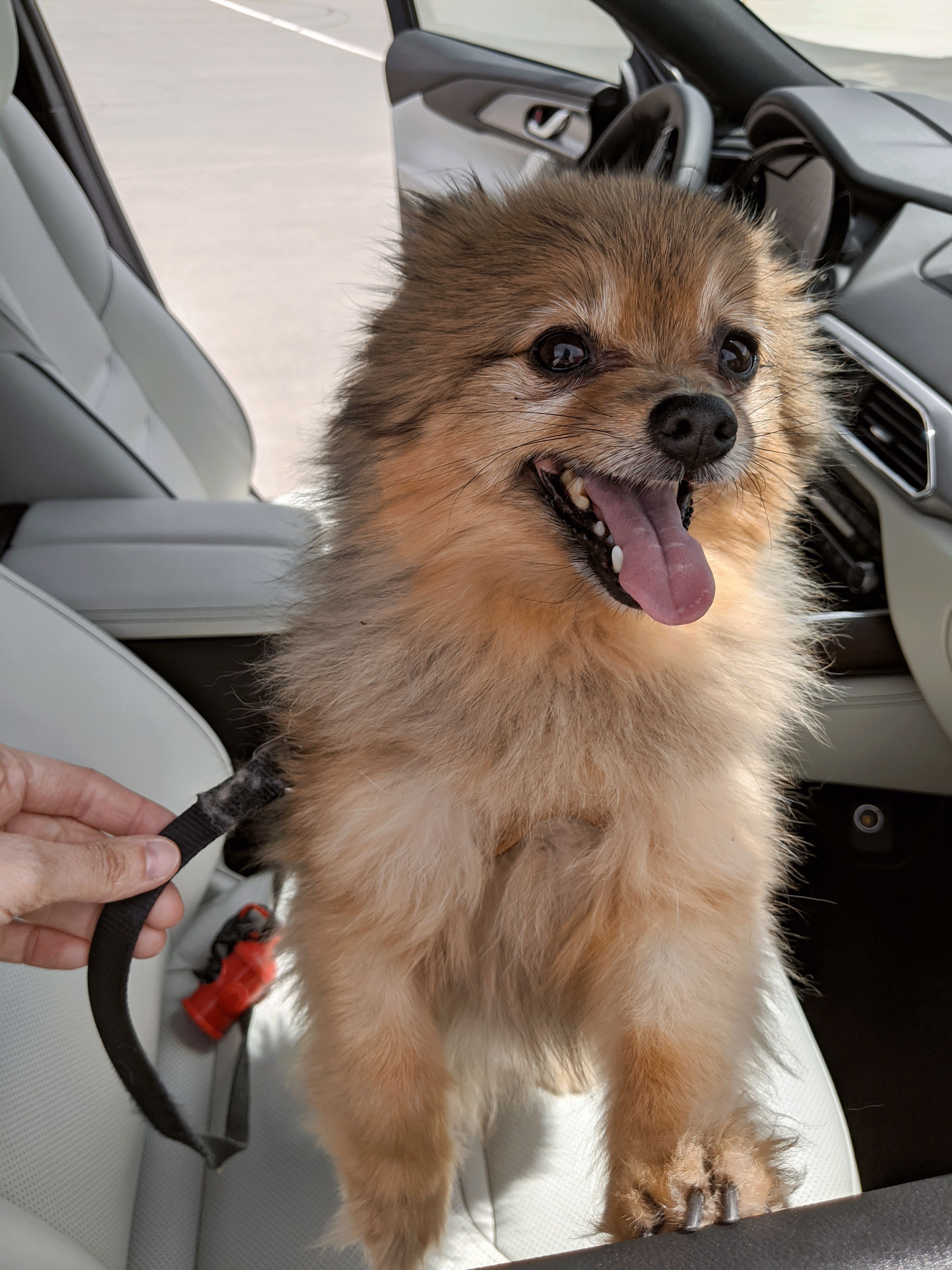 We didn't drive it much, because with this whole quarantine and sheltering-in-place, and rules from the county I live in, we were supposed to stick to just around our neighbourhoods. We've been in this situation since March 10. Two days after my Mom left to head out of California and back home to Canada.
I had to take it out for a longer drive, though. Especially on my 40th birthday. So off we went to have a scenic drive down the coast and went to the Santa Cruz area. I love the ocean, being from Newfoundland and all, but it's such a different feeling seeing the Pacific Ocean, the warm weather, the cool surfers trying to catch a few waves. It was a simple, yet so perfect day.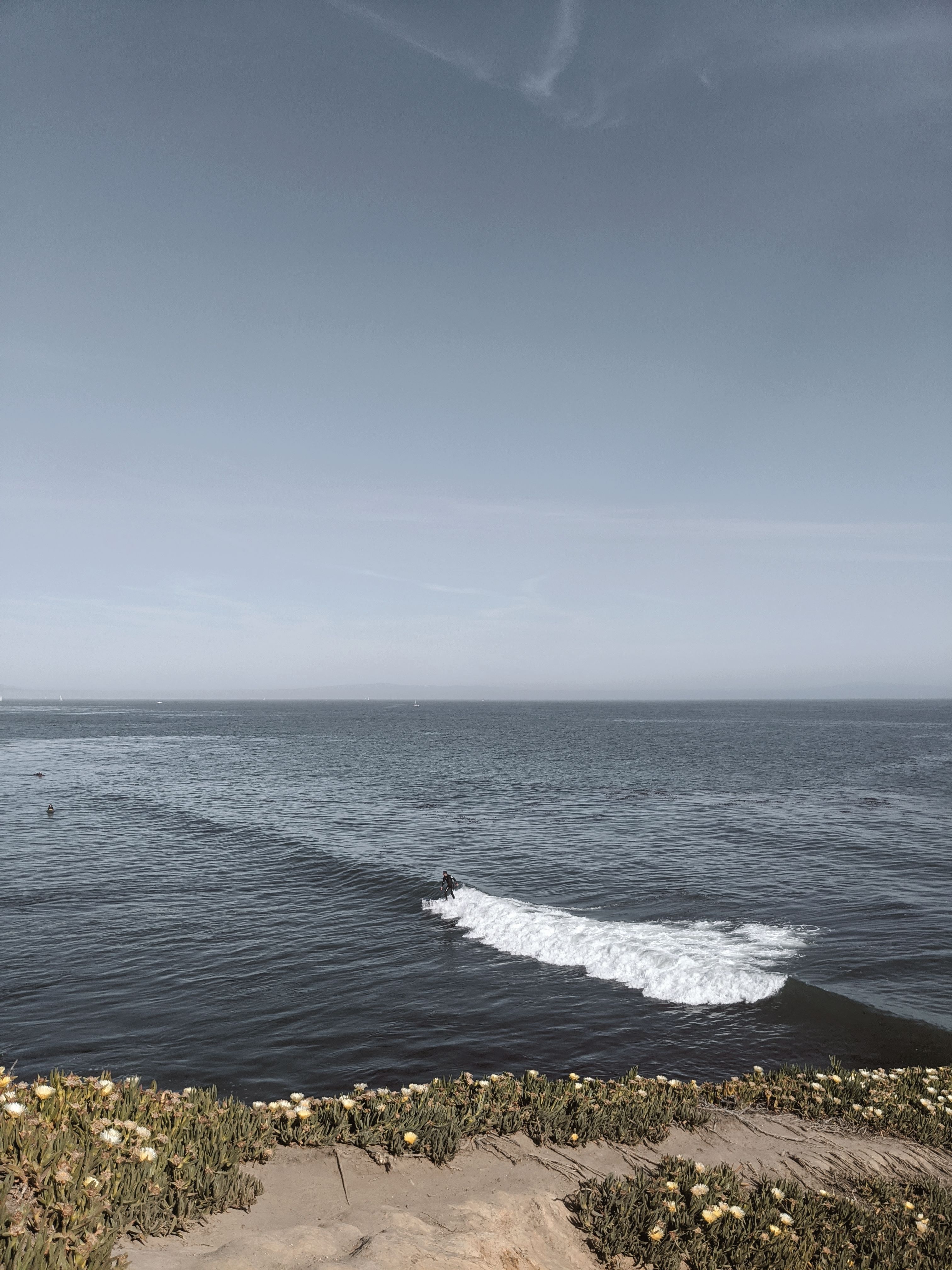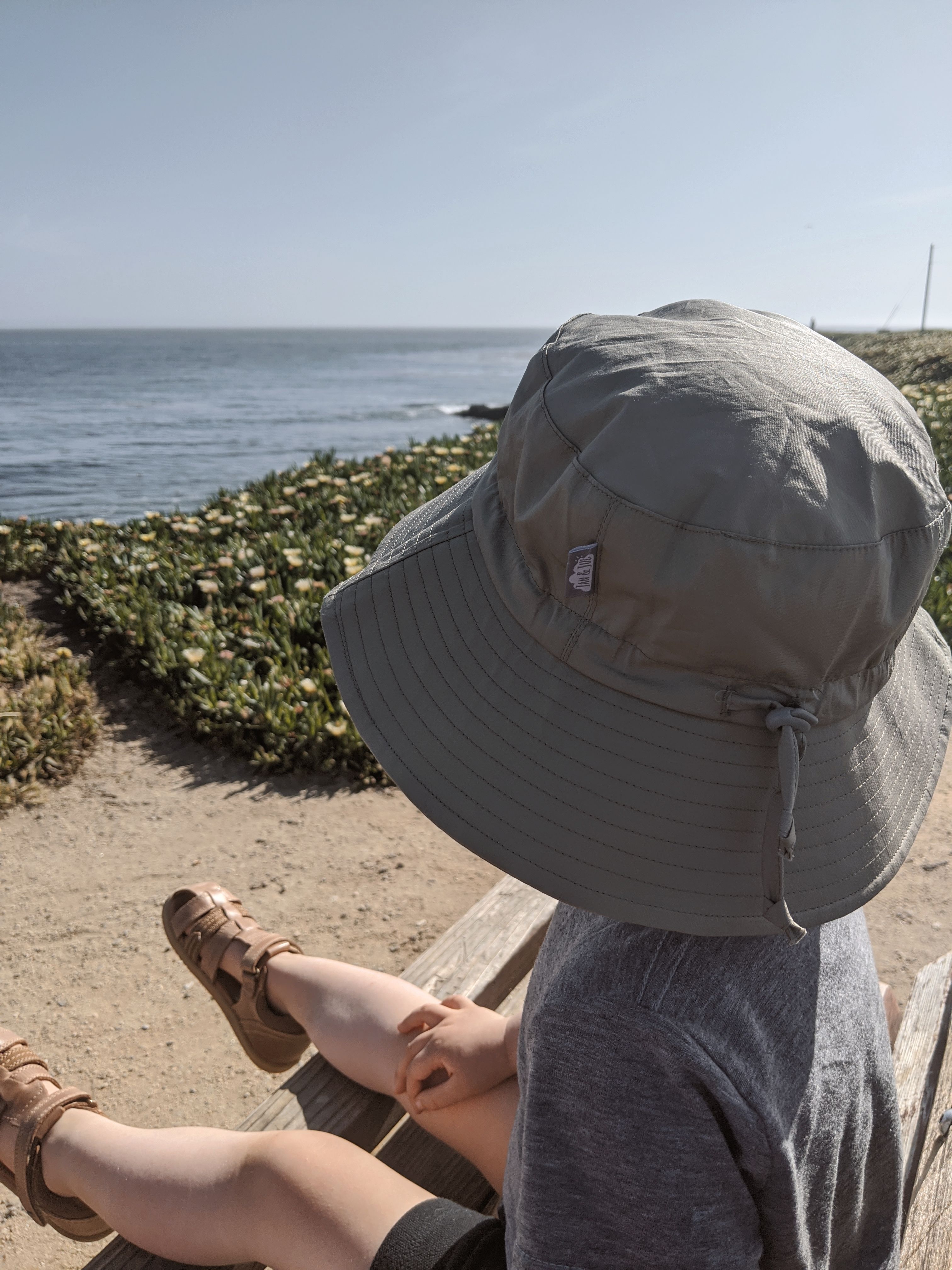 Even bebs loved watching the surfers too. It was a nice little treat and something out of the ordinary instead of being cooped up.
I'm pretty easy to please, just drive me to the ocean, come home and eat some grub and I'm grand. I ended up making us all a homemade pizza. Although, incredibly tasty I may add, I would have much rather had a feed of McDonald's. Pizza was a nice close second though.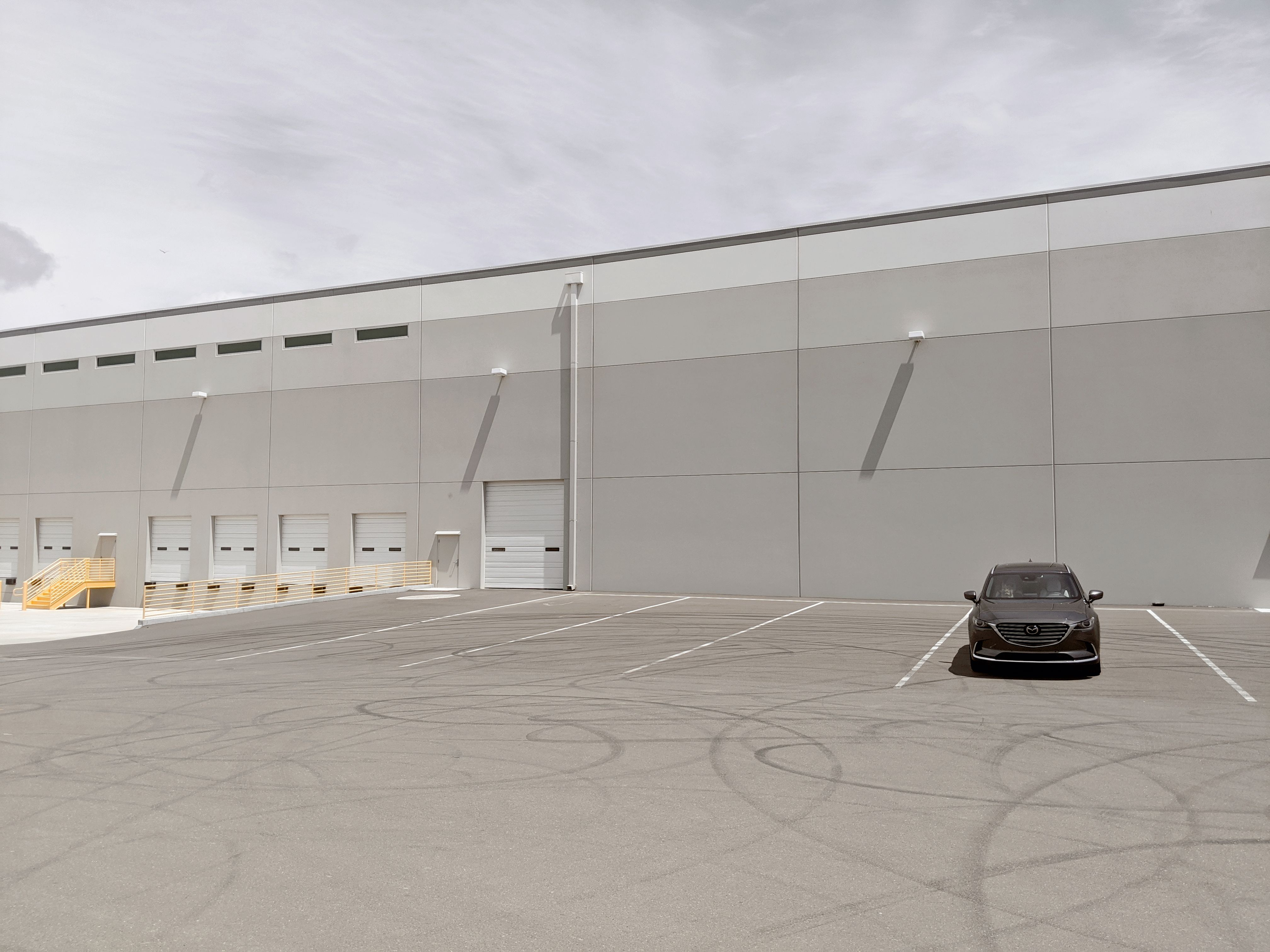 After our feed of homemade pizza and some DQ ice cream cake, we went for our nightly quarantine tradition, a walk around the neighbourhood. A great way to end my birthday.
Bebs is wearing:
Jan & Jul sun hat
Cotton-On Kids zip-up
Of One Sea tee
Zara shorts (from last years)
Bobux Roam sandals (new!)
I'm wearing:Â 
prAna pullover (a bday present from hubs!)
Athleta shorts (old, bought them when I first moved here in 2014)
Nike sneaks (also old)
Thanks for the loan for the week, Mazda! You know I have a soft-spot for Mazda's in my heart…still drive my first and only car I've ever bought (lol) – which is a Mazda. But this was a much better upgrade for my 'big day'. #DriveMazda