I want to get a few things out of the way before discussing my running shoes.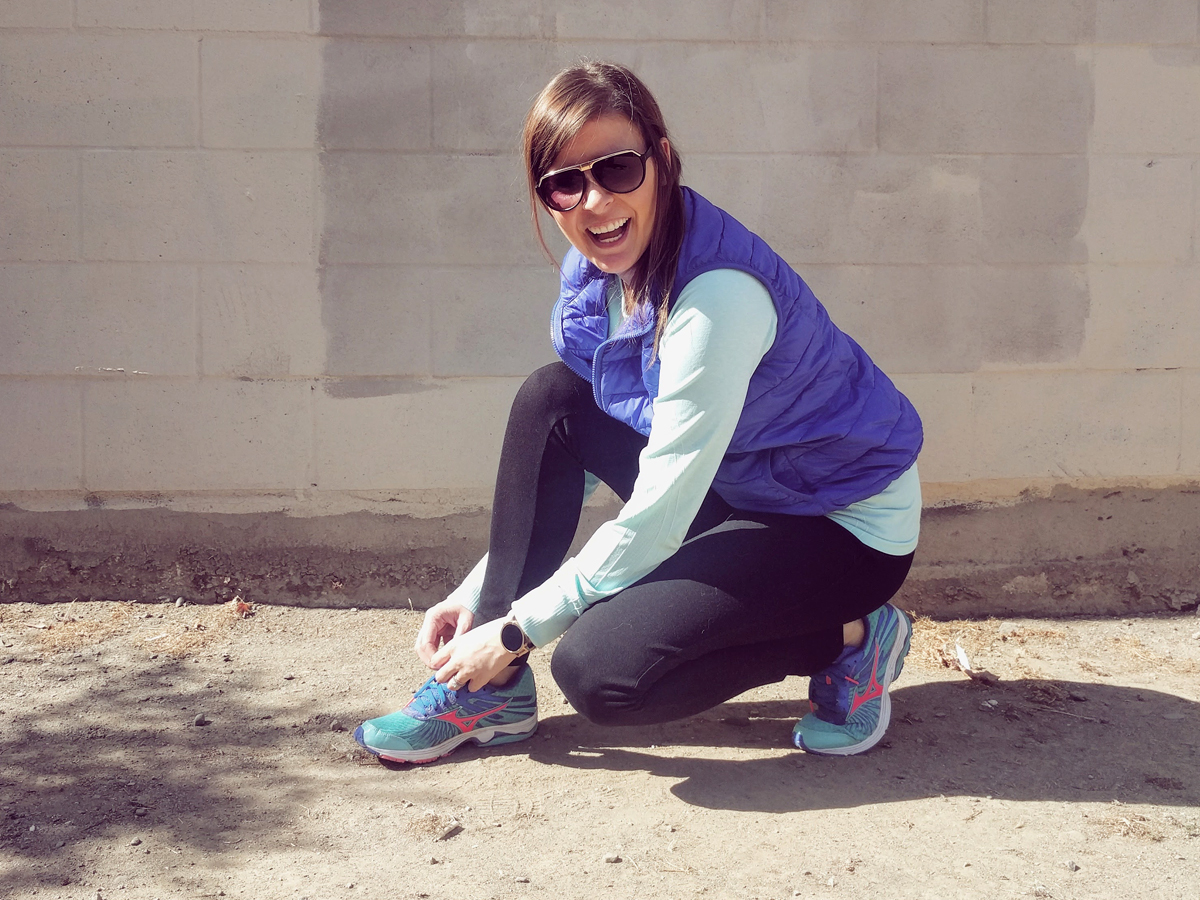 I'm not a hardcore runner who pumps out 20-50km's within days. I don't sign up for running races because they make me too nervous. I run on my own, or with my husband and Alfie. I've been running on-and-off for close to ten years, I've had a casual running coach when I lived in Ontario (Canada) for a few months which was pretty awesome.
I do know that I'm a neutral runner and my strike is … I guess you could say neutral too. I'm not a heel-striker, nor a toe hopper. Did I make that term up? Probably. But I do know which running shoes I prefer, and I can tell you what I personally think of them.
Over the past few years I've tried to run in Saucony shoes, Nike Free's, and Mizuno. To be honest I do prefer my Mizuno's the most, and have reached out to them while I lived in Canada for collaborations. Then it took me three years to get in touch with the USA crowd. I'm pretty happy to be working with them again.
A few months ago I was sent two pairs of running sneakers to try out. Mizuno Wave Rider 19 and Mizuno Sayonara.
I already know how the Mizuno Wave Rider's felt like, because I had already owned and loved a pair. I must say, working with them came at the perfect time. I was in the process of placing an online order of Mizuno Wave Rider's that very week they reached back out to me.
B'ys got some perfect timing hey?
Since I've never tried the Sayonara's before I definitely wanted to give them a run for their money before properly reviewing them. Ya know? So, it's been a while.
Mizuno Wave Rider 19 -vs- Mizuno Sayonara:
Feels familiar and comfortable (I've ran in Wave Rider's for 3+ years).
The new Wave Rider's feel so bouncy, cushiony and a little higher off the ground.
Although a neutral runner, I don't get shin-pain when running in Wave Rider's (I do in other shoes!).
An excellent shoe for high-mileage.
You know it's a fantastic series when they make 20 versions of it!
Nothing negative to say about it, it's my favourite running shoe.
First impressions: it's a light shoe!
Has a roomier toe-box than the Wave Rider but narrower overall.
Feels a little flatter and more of a minimal shoe (although it's not – it's just less cushiony than Wave Rider's).
I prefer the look of this shoe, more. It's not as bulky.
Hard to decide on which one I prefer, but I do reach for the Wave Rider's more when I run! But I've actually received more compliments on the Sayonara's (the blue one's).