Decked out for the holidays and ready to start baking and introducing Christmas favourites to my baby boy. As soon as the American Thanksgiving was over, the Christmas tunes began.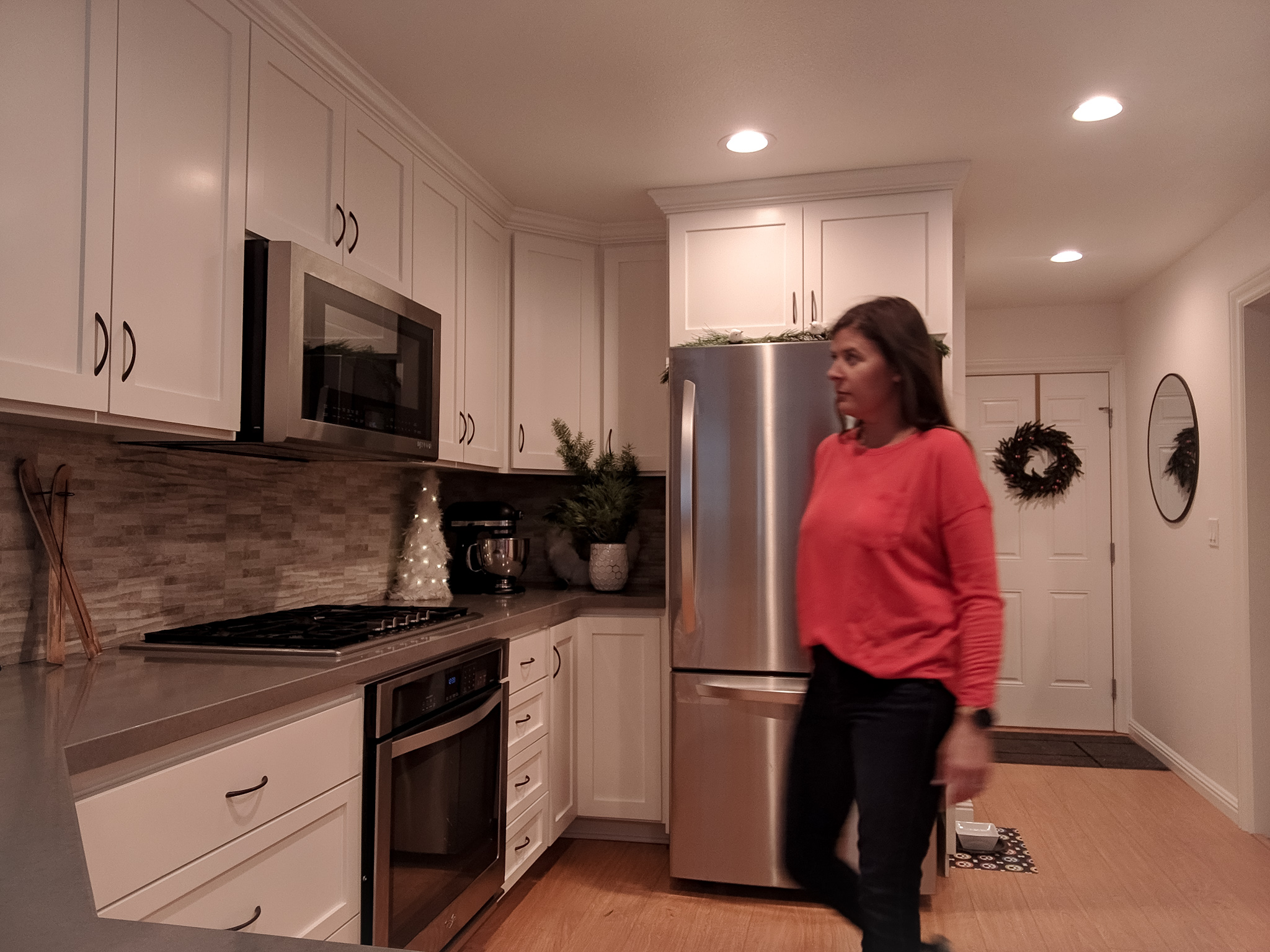 I feel right on the ball this year with decorating and getting my act together. I took bebs to see Santa (and it went a lot better than I expected it to – yay!), and even mailed out most of our Christmas cards already. Speaking of Christmas cards, this is the first time that we've ever made/and mailed out as a family. So exciting. I'm adulting hard this year ;)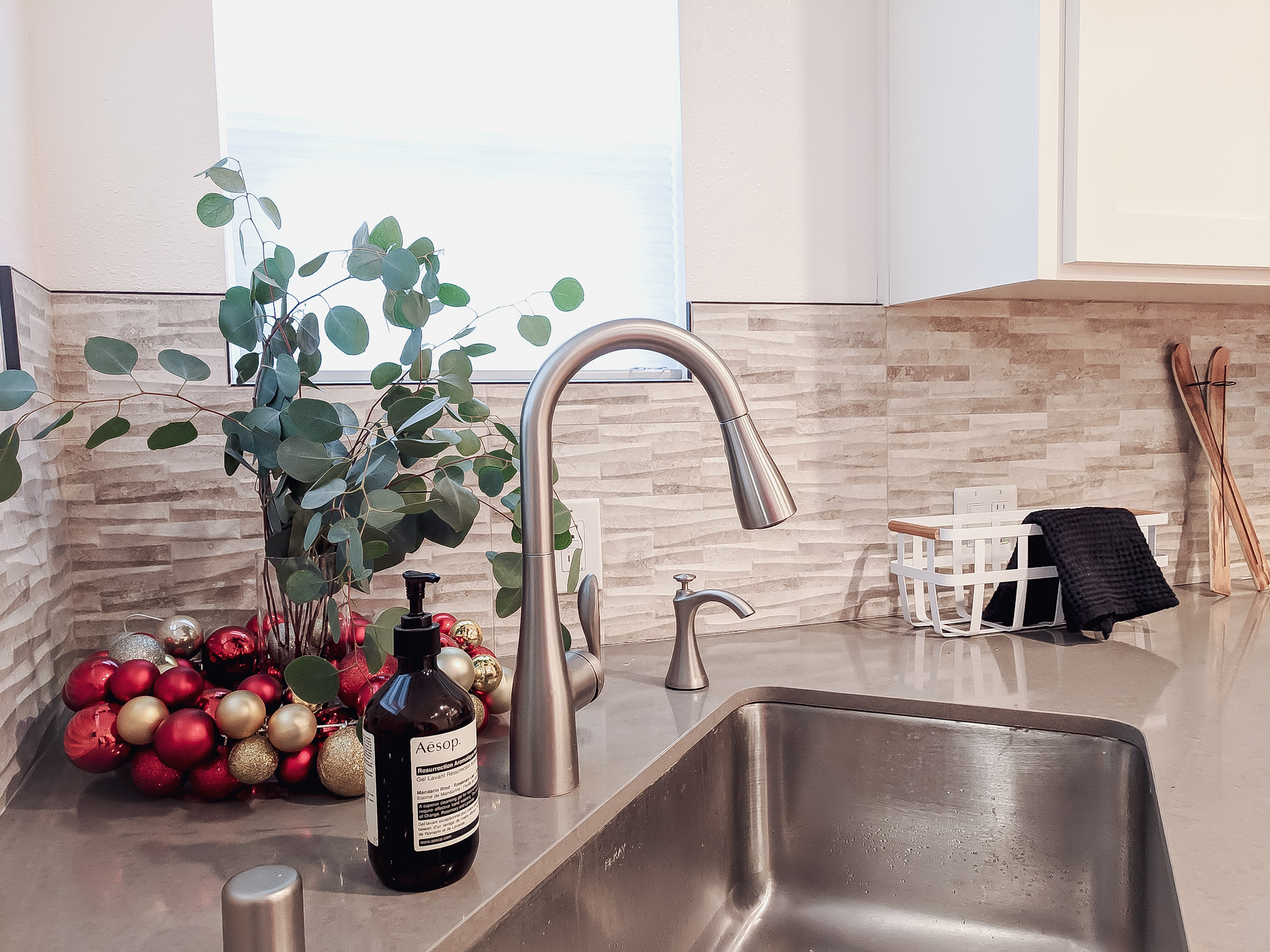 Since I tend to keep my decorating mainly in the kitchen (okay and obviously in our living area too, but I don't really show that room, much online), I wanted to spruce it up for the holidays. Don't let decorating for the holidays stress you out. Use what you have. Fresh greenery always works, and your local grocery store sells it. Or if you have a kind neighbour who has an olive tree next door, and he's kind enough to let you snip some branches off, then go to it ahem. My neighbour has an amazing olive tree, obvs.
Fresh herbs in a cup also brings a bit of festive feels into the home. Plus, the aroma is amazing (I love rosemary, personally), and easy to grab to top off onto your tofurky/turkey, or chicken you're cooking. As always I'm a fan of bringing the natural elements into the space you're decorating. In this case, fresh greenery to give the space some holiday cheer. The rest is going to stay pretty neutral, at least in this room.
I'm no interior decorator but I do know what I like when it comes to Christmas and Holiday decor. Some of these pieces I've had since before we moved to the USA – yup, I carted it all the way from Canada with us. Some of the items are even from just the Bulls-eye spot at Target, and a few of the items is from Wayfair, too.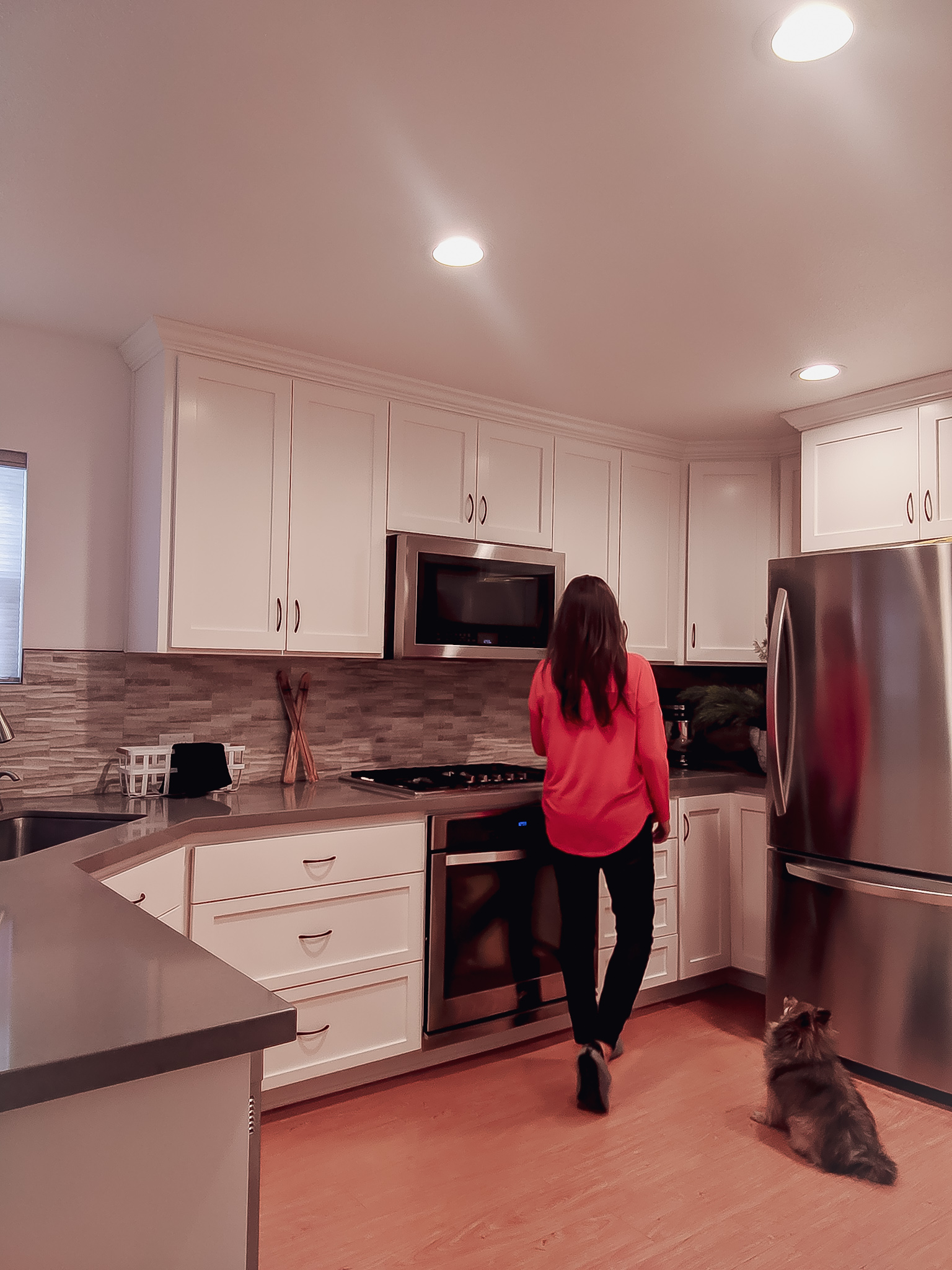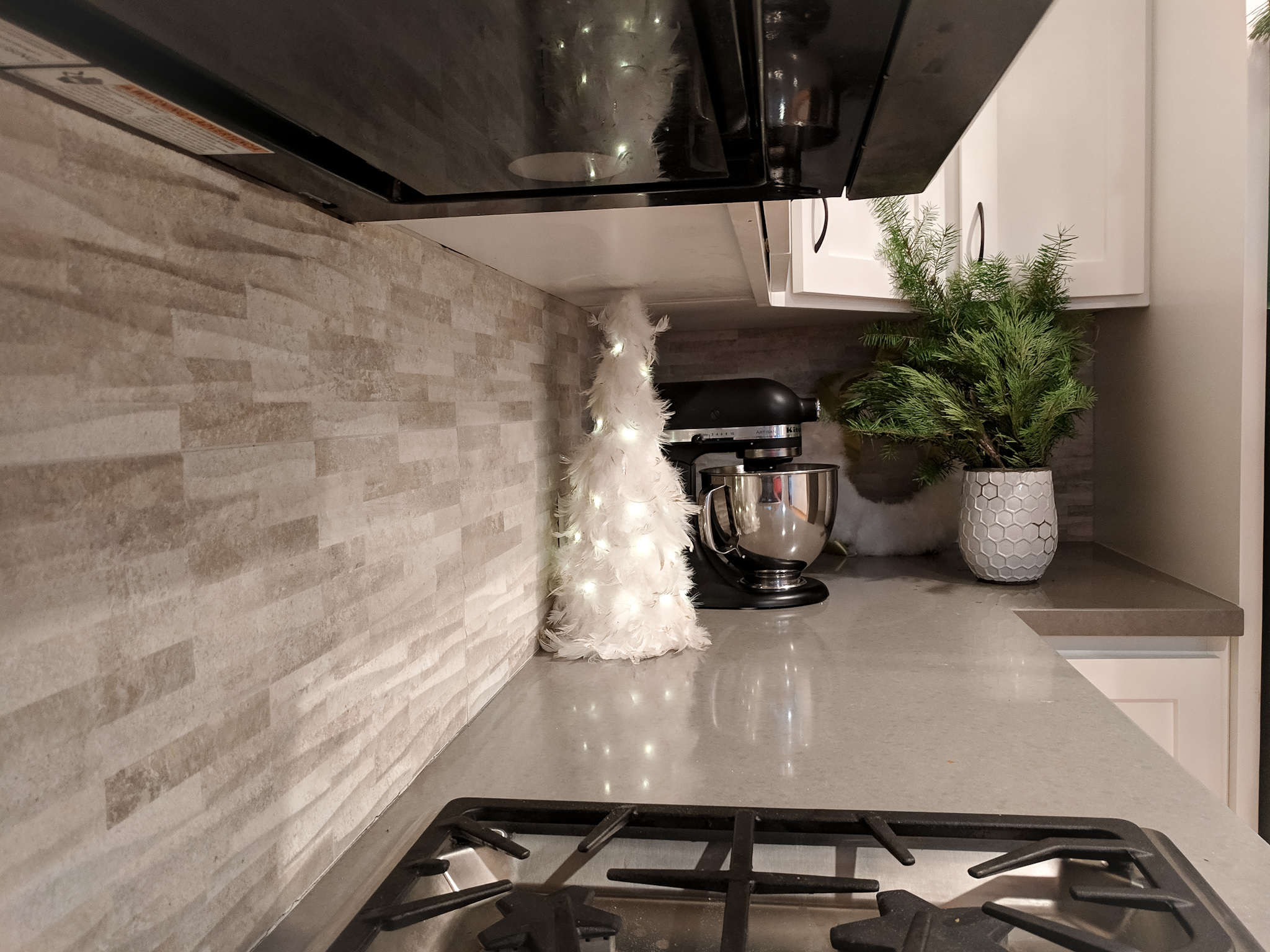 You may notice a new appliance there in the background. I finally scooped up a matte black KitchenAid mixer (from Wayfair!). Guys, I've always wanted one, so I bit the bullet and used my gift card on it. I love it, and can't wait to use it more in the new year. Anyone have any ideas on what I should make in it? Gimmie all the ideas, please!
When do you start decorating for the Holidays/Christmas?
Shop the look: red christmas baubles, KitchenAid mixer, white basket, cylinder vase, red christmas baubles,