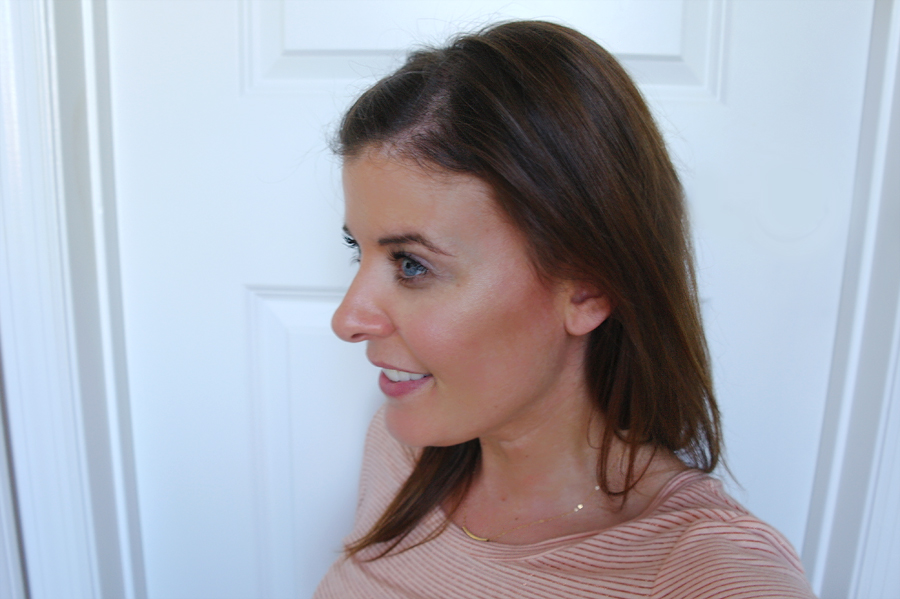 You guys know I love a dewy look. I achieve said look by applying my favourite moisturizer and a dewy, natural looking foundation.
But sometimes that's not enough to keep the glowy look on my skin during the cooler months. My skin needs more moisture and attention, so I step up the moisturization game into something more hydrating and thick when my skin is looking thirsty and tired.
This is why I'm so glad highlighters were invented. However it's easy to go overboard on the highlighting trend these days. Trust me when I say a little goes a long way, because I don't want to be too bronzed, and too highlighted. I mean, I'm supposed to know what I'm doing here. Hello, weekly beauty features on spiffykerms, am I right? Honestly, I learned it all in the ways of wonderful YouTube.
We're getting a little off topic. Let's get back on.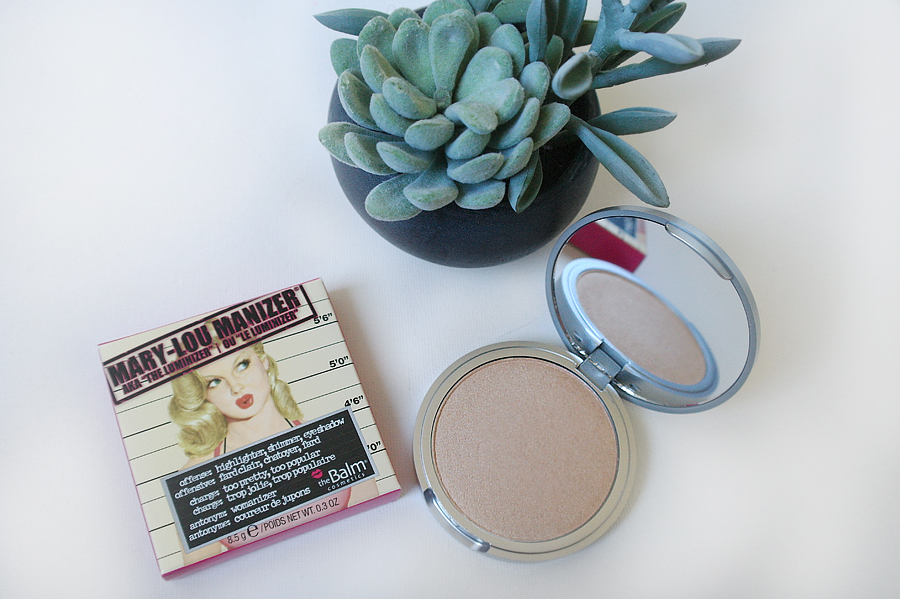 I'm used to cream highlighters, just like all of the other cream products that I like applying on my face. But I've easily switched over to a powdered highlighter from thebalm Cosmetics.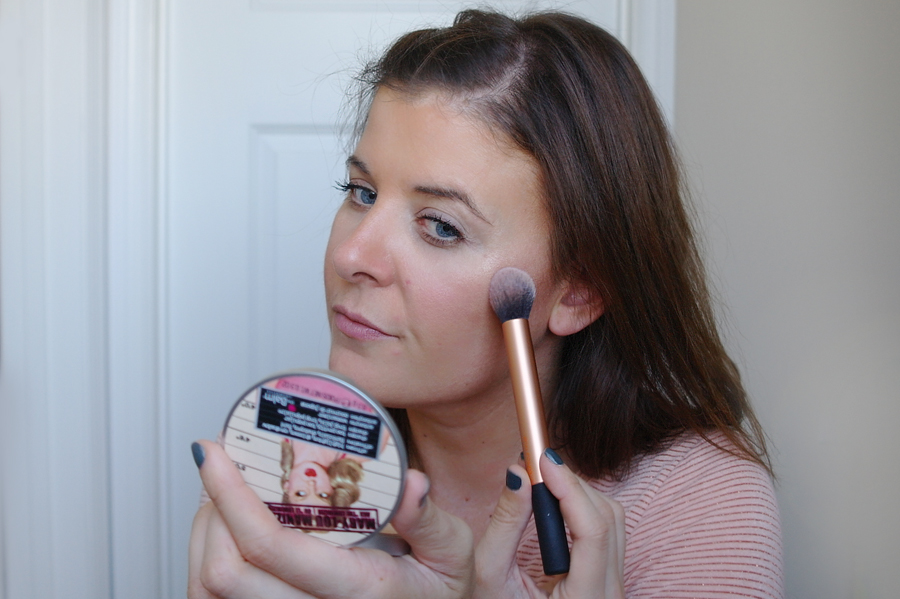 First time I applied Mary-Lou Manizer (fun name, right?) I couldn't see it much because I applied it in my yellow-lighting bathroom. Came out and looked at my reflection in daylight, and got a bit of a fright. Please apply this lightly, and in daylight especially!
Hooboy I'm telling you this product is going to last me a lifetime. I feel like I say this a lot when I use a little amount of a product, but you guys know it's true. Imagine this applied on your eyelids as a pop of shimmer to your overall look. I might not apply both this as an eyeshadow and a highlighter, but you do you girl. Whatever floats that boat, right?
And there you have it. A faux glow if you will, for fall and winter. Keep lookin' healthy folks (wait… and BE healthy too). Got it? :)
By the way, you can buy thebalm products here.