Hoooboy beauty friends. Step back a bit here today, and look at that Christmas delight with that golden hour of sunlight shining down on those beauts. I've recently discovered an even better time of day to shoot my beauty photos up on the landing of our staircase. They don't be callin' it golden hour for nothin.
Dior's Holiday 2015 collection is so very appropriately named State of Gold. Put two and two together, and you have yourself a bombshell collection. Does it sound like I'm patting myself on the back? Because I kind of am. I love the way these turned out, so simply and so wintery. That Target $1 aisle sucked me in once again (that's where the adorable mini old school skii's are from). #RIPTargetCanada
Let's get on with it, shall we?

The kiss of velvet. Diorific mat colours from the State of Gold are Dior's first easy-wearing matte lipsticks. They are meant to apply seamlessly to the lips — not a tugging motion like most matte colours. These four colours are a graceful palette to suit any mood that strikes your fancy, but still keeping that elegance in check. It is Dior afterall.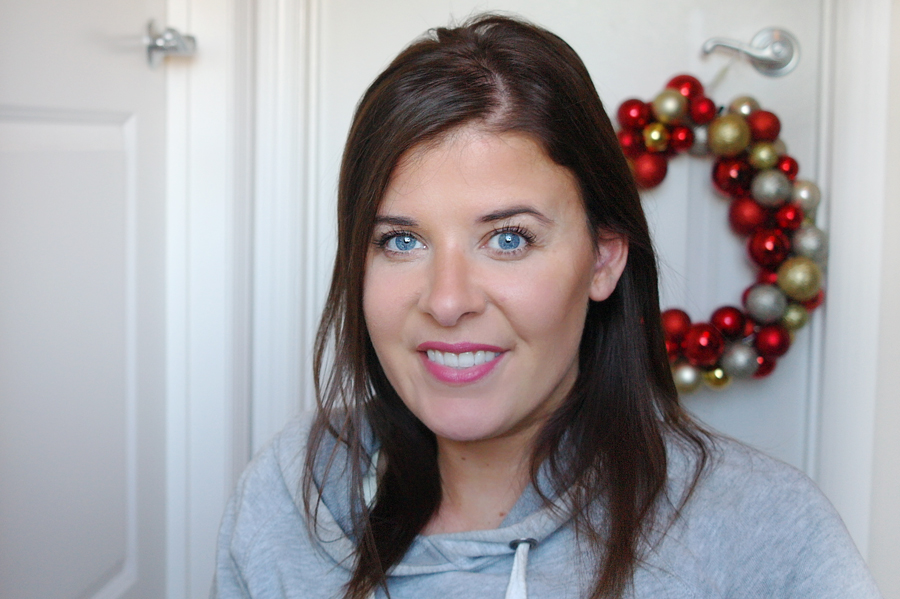 Diorific Mat 580 Facinate
Diorific Mat 430 Radieuse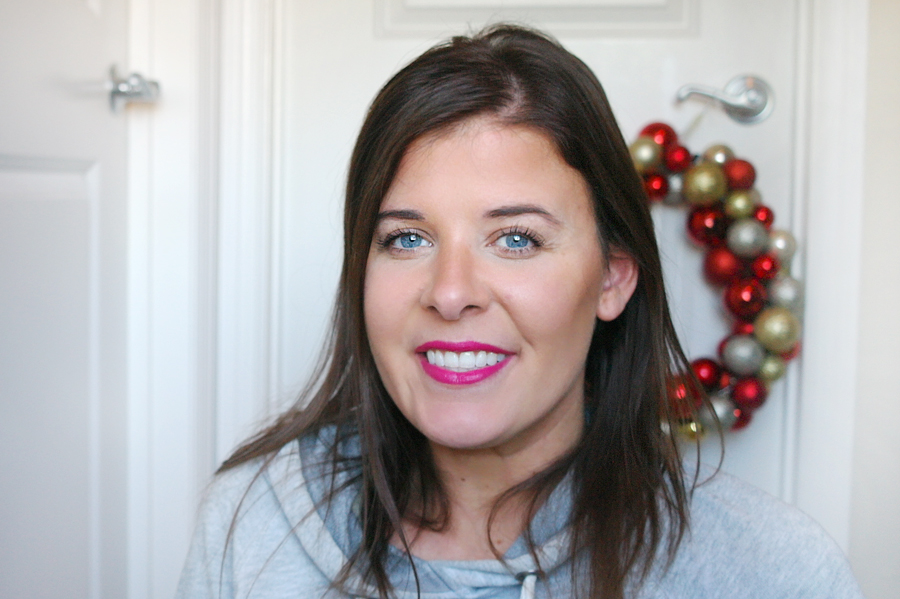 ‎Diorific Mat 770 Fantastique
Ha! Sometimes it's so awkward taking photos of yourself with the self-timer on your camera. I mean, is that me smizing and smiling at the same time? Rule breaker!
Diorific Mat 750 Fabuleuse
Pretty sure I'm going to be rocking the Fabeleuse Christmas red colour next weekend at my husband's work Christmas party. What colour stands out to you the most, and which one would you wear if you owned all four lipsticks? In the bullets the two colours Facinate and Radieuse look different, but on my lips not so much. Side note, isn't that the fanciest name for a tube of lipstick? I recently found out that they're called bullets. Huh, I like it. I don't like guns though, so don't get that in your head.
How do they feel on the lips? Considering they're marketed as a mat velvet and promises to deliver a long wearing finish yet comfortable wearing (which I admit, they are). They're also quite hydrating on the lips. I often can tell right off the bat if a lip product will keep me from wearing it out in public. Drying lips aren't cool. I mean why make a drying lip product in 2015 now anyways, am I right? Dior always gets it right.
Now I know you might not have the patience to keep scrolling up and comparing the colours, so I've swatched them on my hand for your ease. Aren't I nice! Ignore the hives popping up though please 'n thanks!
L-R: Facinate,Radieuse, Fantastique, Fabuleuse
Could you tell I got a little carried away taking tons of photos of Dior's beautiful Holiday collection? I think I'm a gold-fan at heart. The packaging is enchanting, and the colours are timeless yet festive and perfect for the Holidays.
Diorific Mat lipsticks are now available in stores + online for $38USD. Snatch'em up fast, because I bet they'll be gone really soon!