You might notice my hair is almost like a black-brown in these photos. I contacted my old hair stylist in Canada, asking what she used on my hair in the past so I ordered all the products off Amazon, and dyed my hair on Sunday. What I failed to ask my stylist was how long to leave the product on my hair (since everyone's hair is different, the directions aren't always what you should follow). I applied the colour to the roots then directly on my ends hence the darkness, where as next time I am to not apply it to my ends until the last 5 minutes. And next time I won't get this stark black-brown hair colour. Live and learn!
Since many expressed their liking to the style of photos I did for the last Beauty Talk Tuesday, I have decided to keep it up. Dior has a new collection out called Kingdom Of Colors, so using one of the palettes out of the collection, I thought I'd create a 'look' for you, and as always I prefer the more natural look. This one palette I am using from the collection is an all-in-one sort of deal. I used it for blush, eye shadow, eyeliner, and even lip color. Let's get right into it!
1. Dior Capture Total Le Serum: Applying a serum to my face to keep my skin hydrated all day long.
2. Bobbi Brown Extra Eye Repair: I finally finished my bottle of philosophy eye cream, and now onto another favourite by Bobbi Brown. This one is fantastic for sensitive/dry under eyes.
3. Philosophy Hope In A Jar (Original): Love the whipped consistency of this face cream.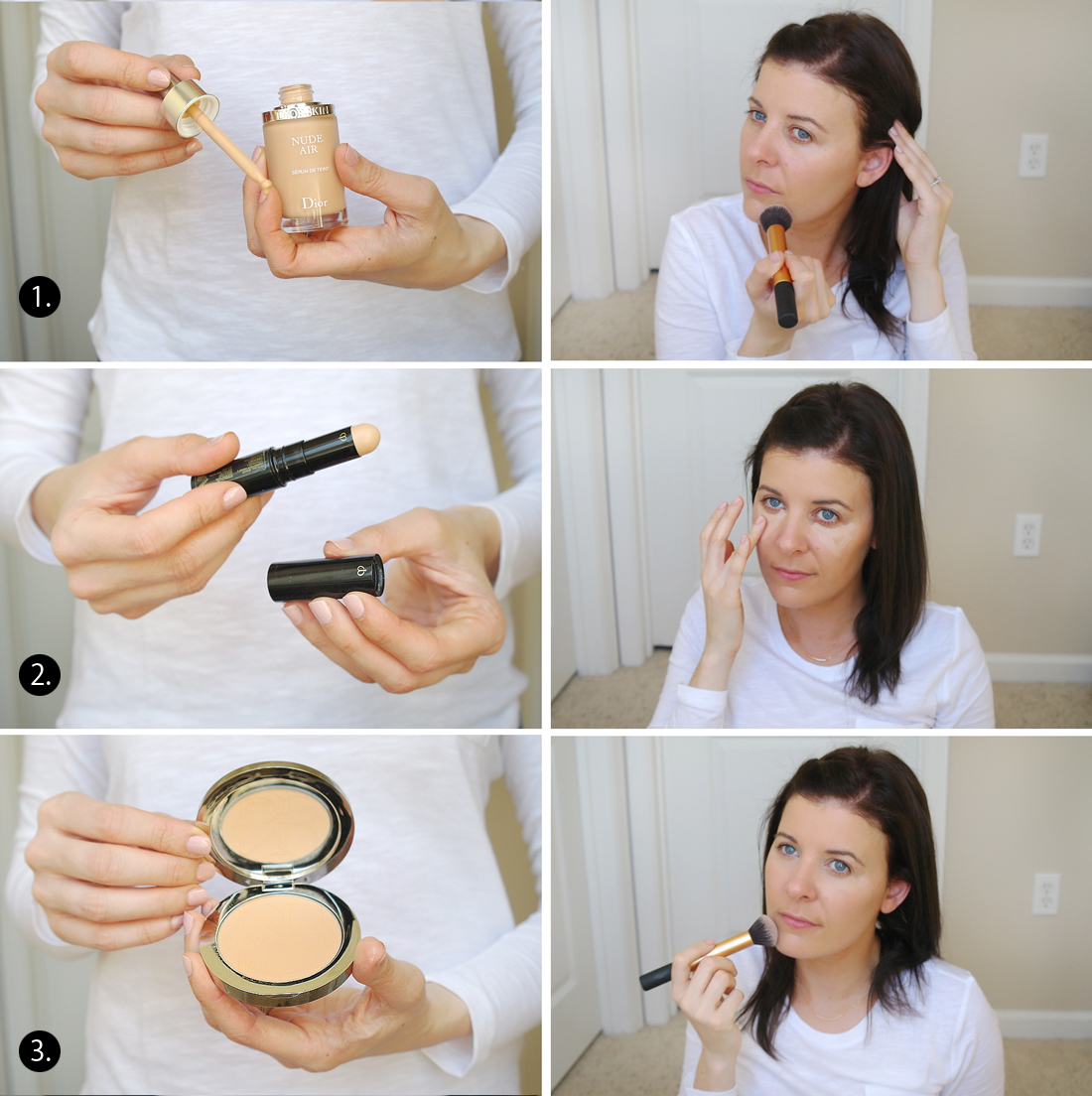 1. Diorskin Nude Air foundation (shade: 020): A brand new foundation by Dior that helps create a healthy glow. It's a liquidy product so you have to be careful not to let it run off your hands (if you apply it to the back of your hand before dabbing your brush into it like me). It blends into the skin seamlessly creating a natural everyday look. I would say it offers light-medium coverage and feels lightweight on the skin. Not heavy like other foundations.
2. Cle de Peau concealer (shade: beige): One of my most expensive makeup purchases to date. But I will continue to repurchase this concealer. As always, I apply in a triangle shape to brighten the under eye.
3. Diorskin Nude Air Powder: I'm not entirely sure what this did to my skin, but I applied it anyway. Supposedly its a healthy glow invisible powder.
1. Diorskin Nude Air Tan Powder: This bronzer is well loved, but you need to use a light hand otherwise it can leave an orange cast onto the skin. With any makeup, you should blend out any harsh lines after applying.
2. Dior Kingdom Of Colors palette (blush): See the asterisk * for which product I used. A coral blush is always something I gravitate towards, and this palette definitely has it.
3. Dior Backstage Eye Prime (shade: 002): Priming my eyelids for eye shadow.
1. Dior Kingdom Of Colors palette (eye shadow): Take the purple shadow and apply all over the eyelid. Then use the bronzer to add depth to the crease of the eye. Finally brighten up the eye using one of the whiter shades in the palette and apply to the tear duct ara.
2. Dior Kingdom Of Colors palette (eyeliner): To make lashes look fuller, I used the Dior cream eyeliner in the palette.
3. Clinique High Impact Mascara & Tweezerman Eyelash Curler: Curl the lashes, and apply generous coats of mascara.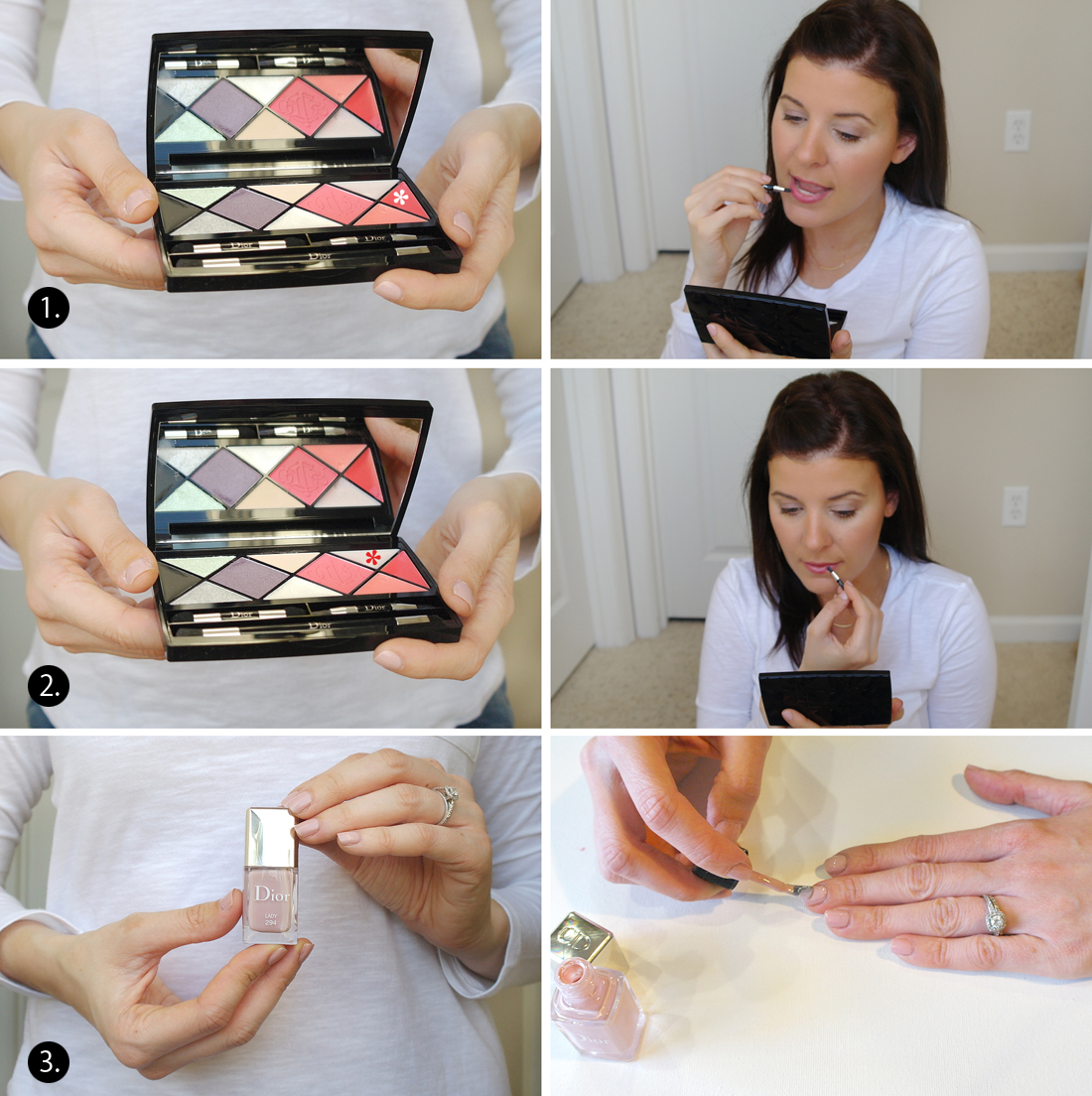 1. Dior Kingdom Of Colors palette (lipstick): Using the only shade of lipstick in the palette, use the brush to apply the berry pink shade to the lips.
2. Dior Kingdom Of Colors palette (lipgloss): I went for the clear gloss to add some shine to my lips without adding extra colour.
3. Dior Vernis (shade: Lady): To finish off the look, I added a polish from the Dior Spring collection.
The final look: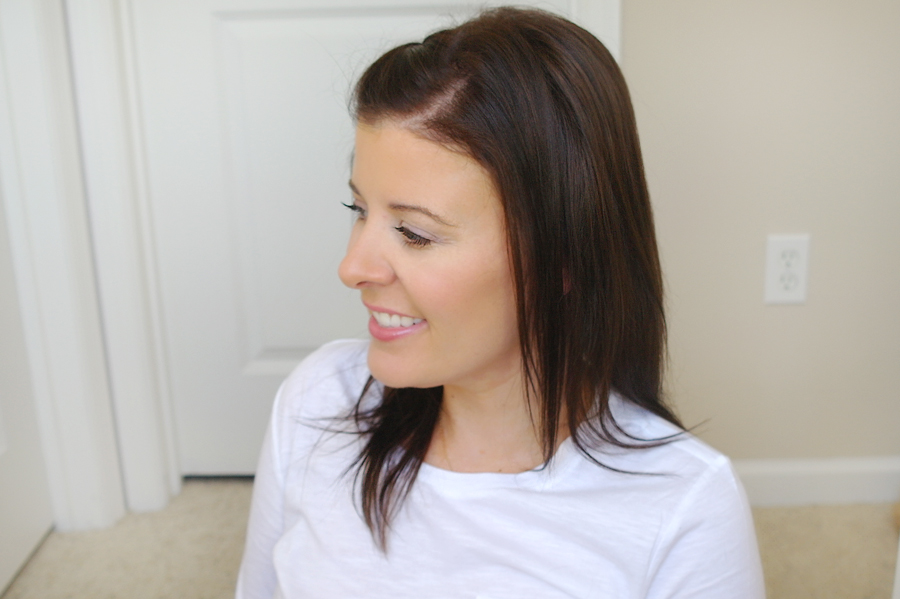 Disclaimer: Dior products were sent for review. I never receive paid compensation for a blog post. Opinions are my own.