Visiting any zoo at all has been on my bucket list for years, being from Newfoundland I never really got the chance to visit one. On Friday my family and I finally decided to make the trip to the Oakland Zoo.
One animal I had been eagerly waiting to see was the giraffe. Get this – I had scrolled past countless photos of giraffes on social media for years, because I wanted to experience their majestic height in person. As we approached the giraffe exhibit, I literally gasped and pointed to them and immediately demanded a photo with them hah.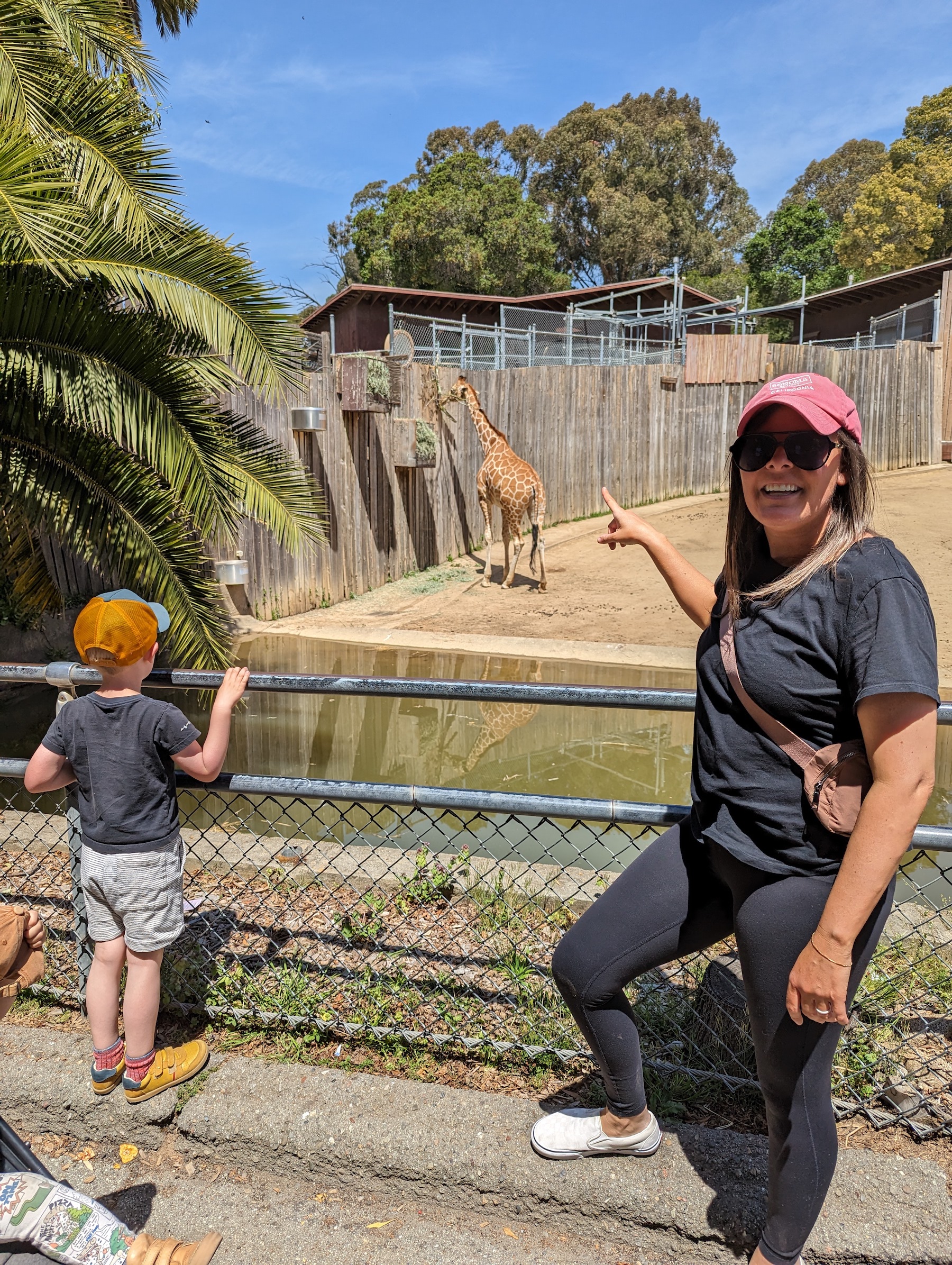 They were even taller than I had imagined, and watching them gracefully move around was such a sight, whooowee. Reading to my boys each night have me naming off so many facts about animals I had never even heard of before, so I mean, I know a few things about giraffes (any so much more information than I truly care about to name off about dinosaurs). Just let me pat myself on the back there for a momento.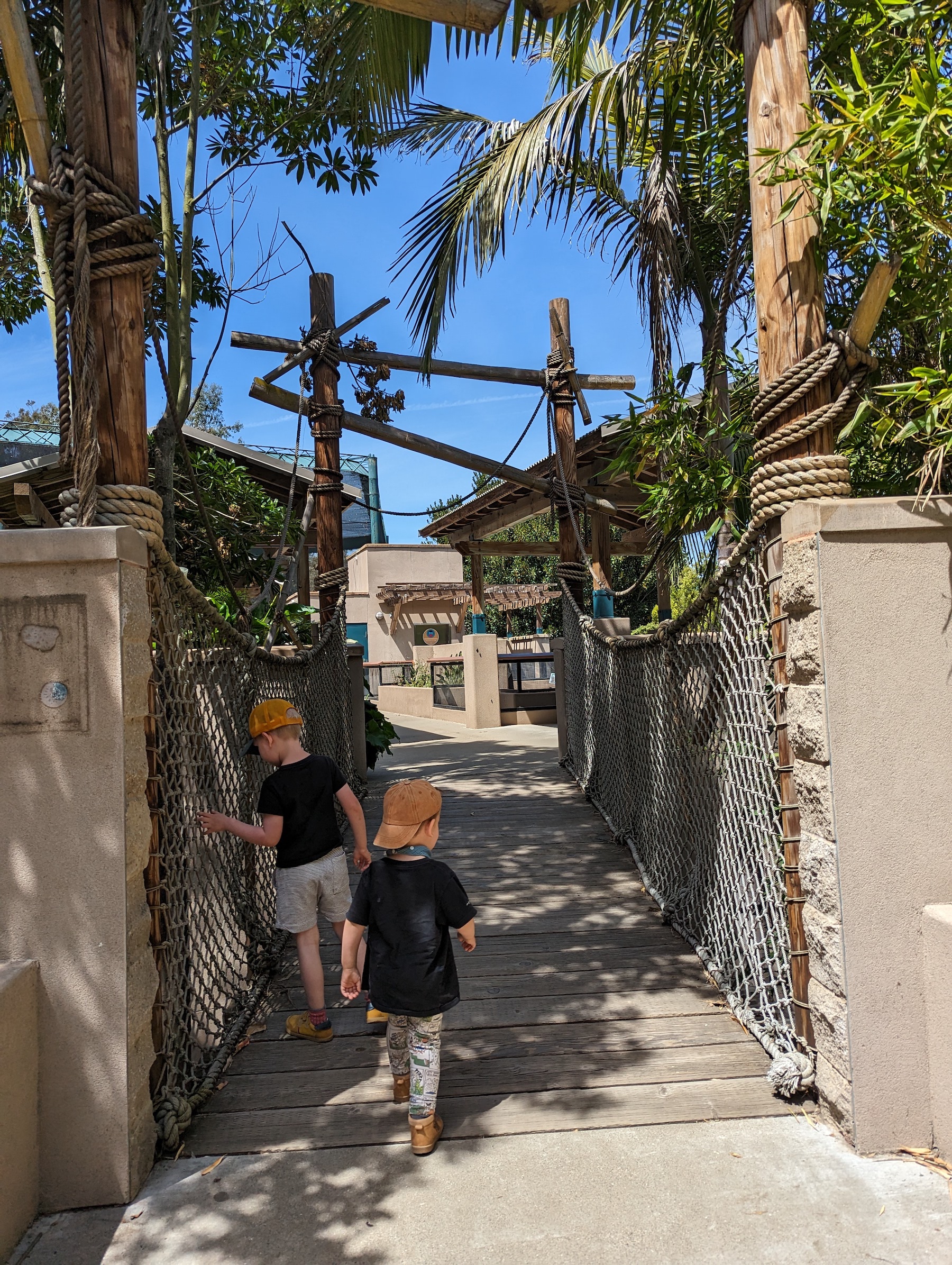 My youngest son kept cowering into the stroller saying he was a bit scared of some of the animals, which was understandable considering their size and wild nature. I mean, never know what you're gonna get with my second boy since he's not scared of launching off the couches or climbing up on unstable places to reach for things. But with gentle reassurance and explanations about their behavior, he soon became more comfortable and started enjoying the experience. He laughed at the baboons with me! He's a character. We will get to the baboons in a sec…
One highlight of our trip was the gondola ride, which offered an excellent view of the zoo from above and a secondary area of the zoo itself, which included the grizzly (yikes), jaguar, condor, and some wolves. Oh and fun playground for kids too! We could see the sprawling landscape and a great view of San Francisco at a few different vantage points and the different animal habitats from a unique perspective. It was truly breathtaking.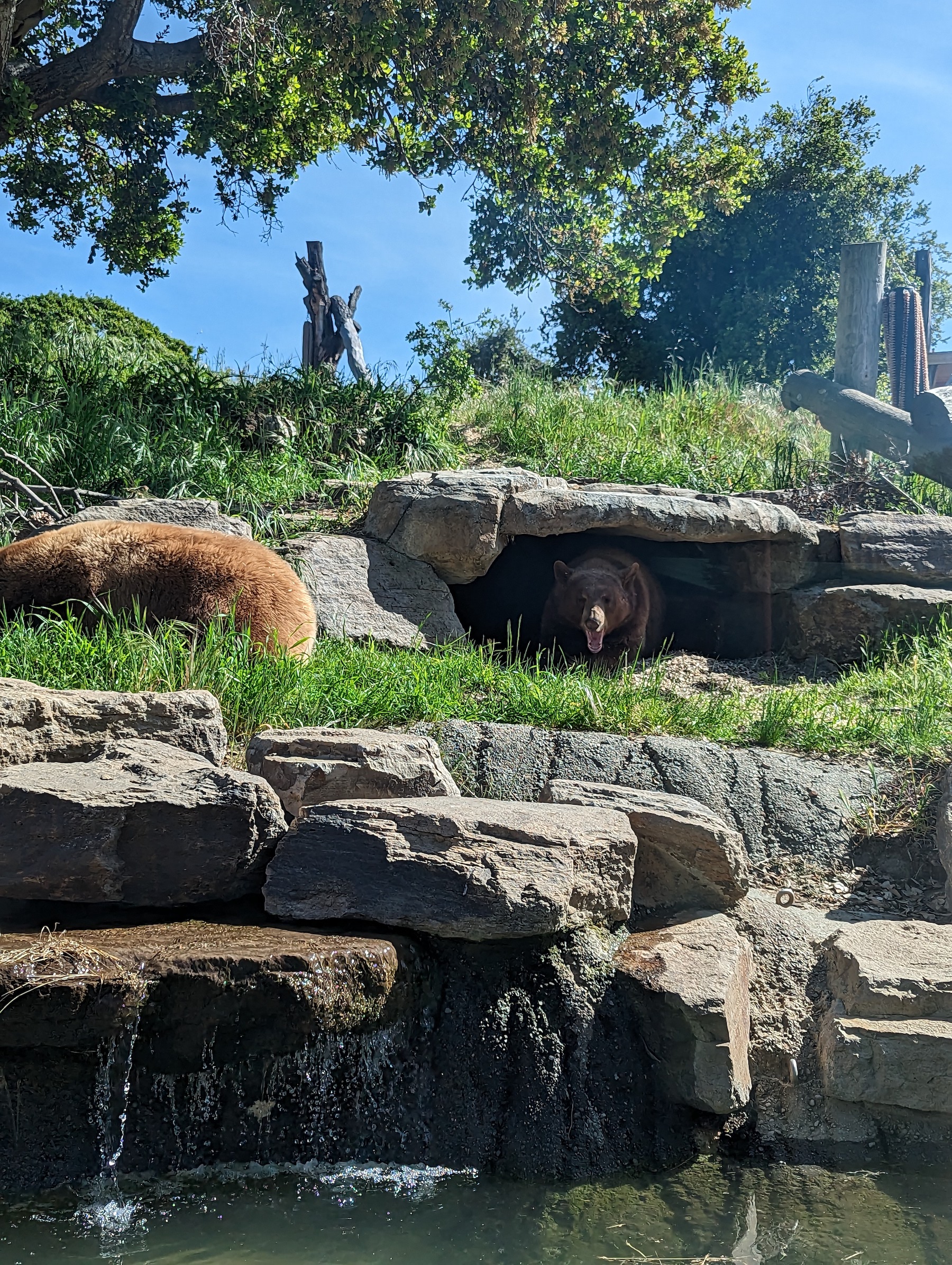 I'd say the most thrilling moment for me was when we came face to face with a grizzly bear. We first saw it from a distance, but as we entered the glass viewing area, the bear walked down the makeshift river, and we could see its face jiggling and swaying as it walked across the water. It was both mesmerizing and terrifying at the same time!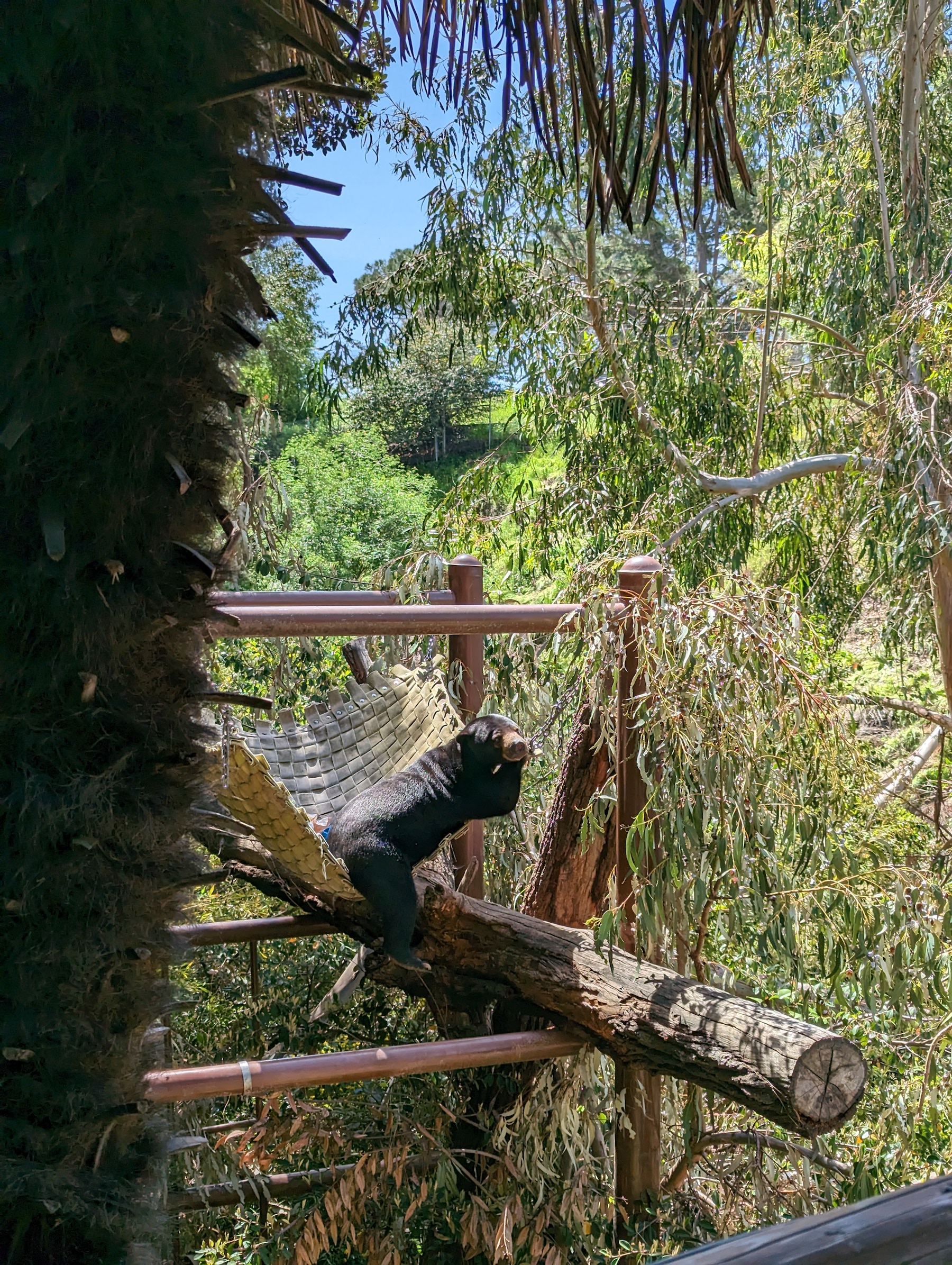 We spent about 4-5 hours at the zoo, and the weather was quite hot (I think it was about 25*C or so). We found shade in a picnic area to enjoy our lunch and made sure to refill our water bottles frequently to stay hydrated.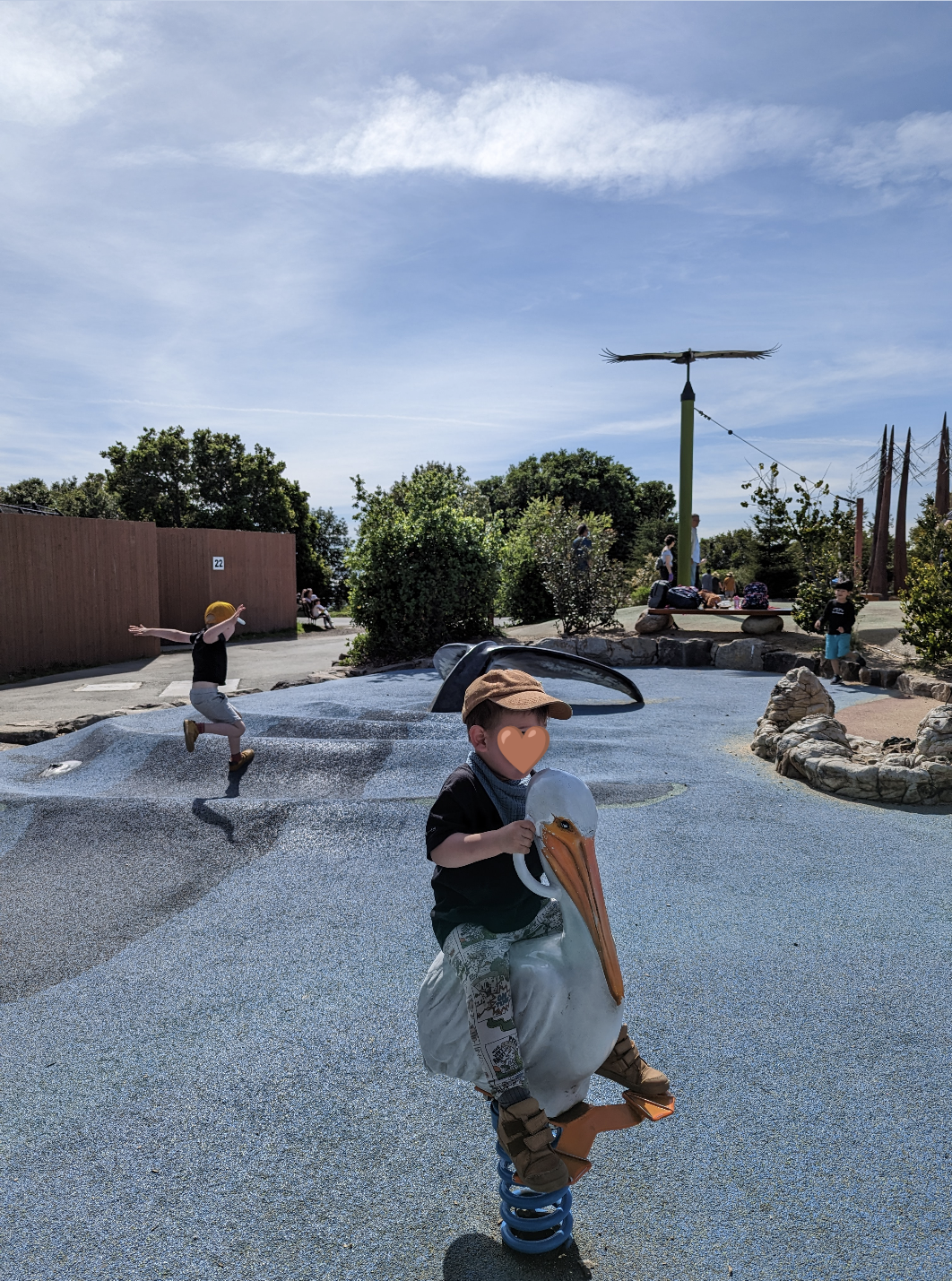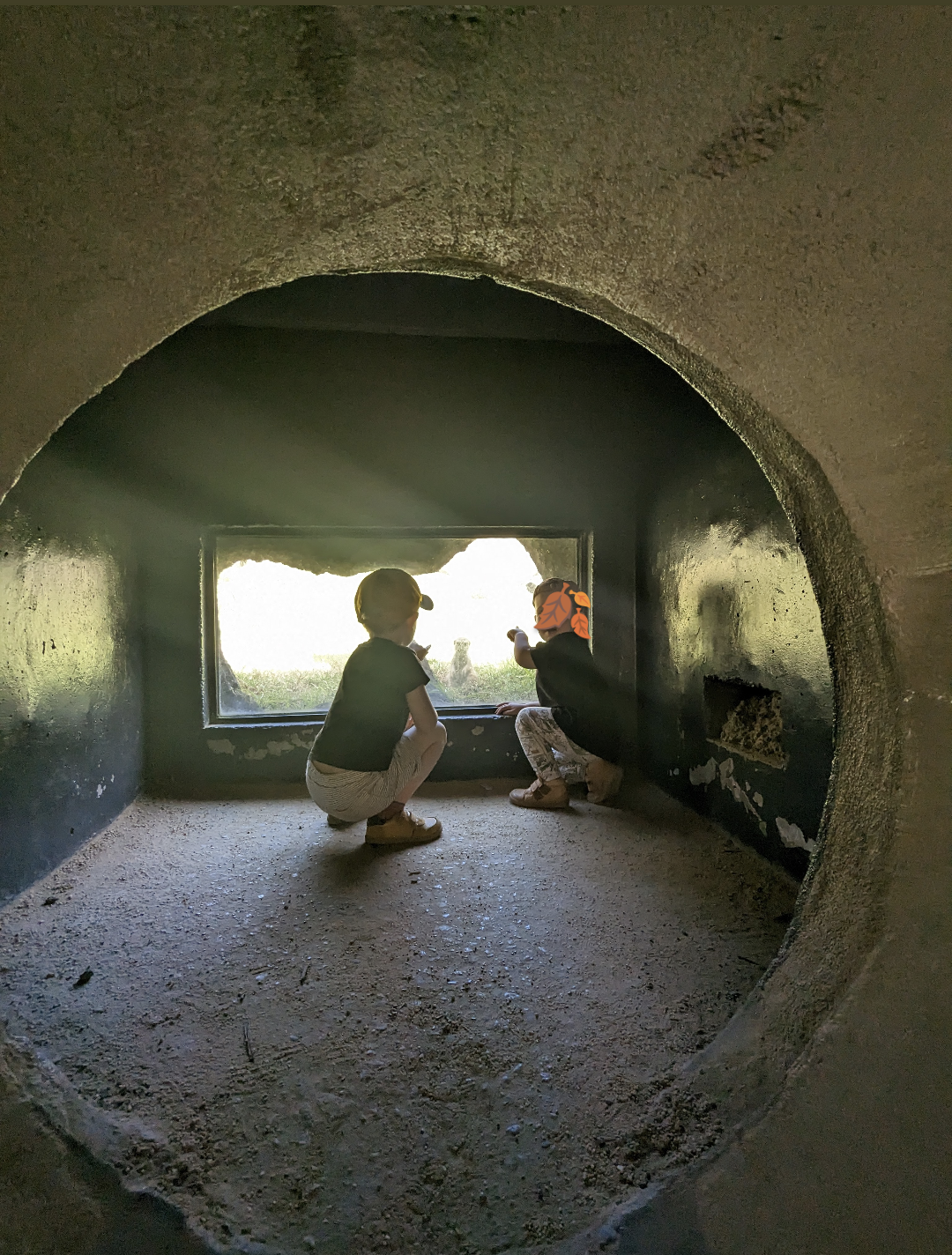 One of the most entertaining exhibits was the baboons. Their playful antics and the vibrant red colour of their behinds made my oldest son and I laugh like immature kids.  It was a moment of pure joy watching them interact and play around.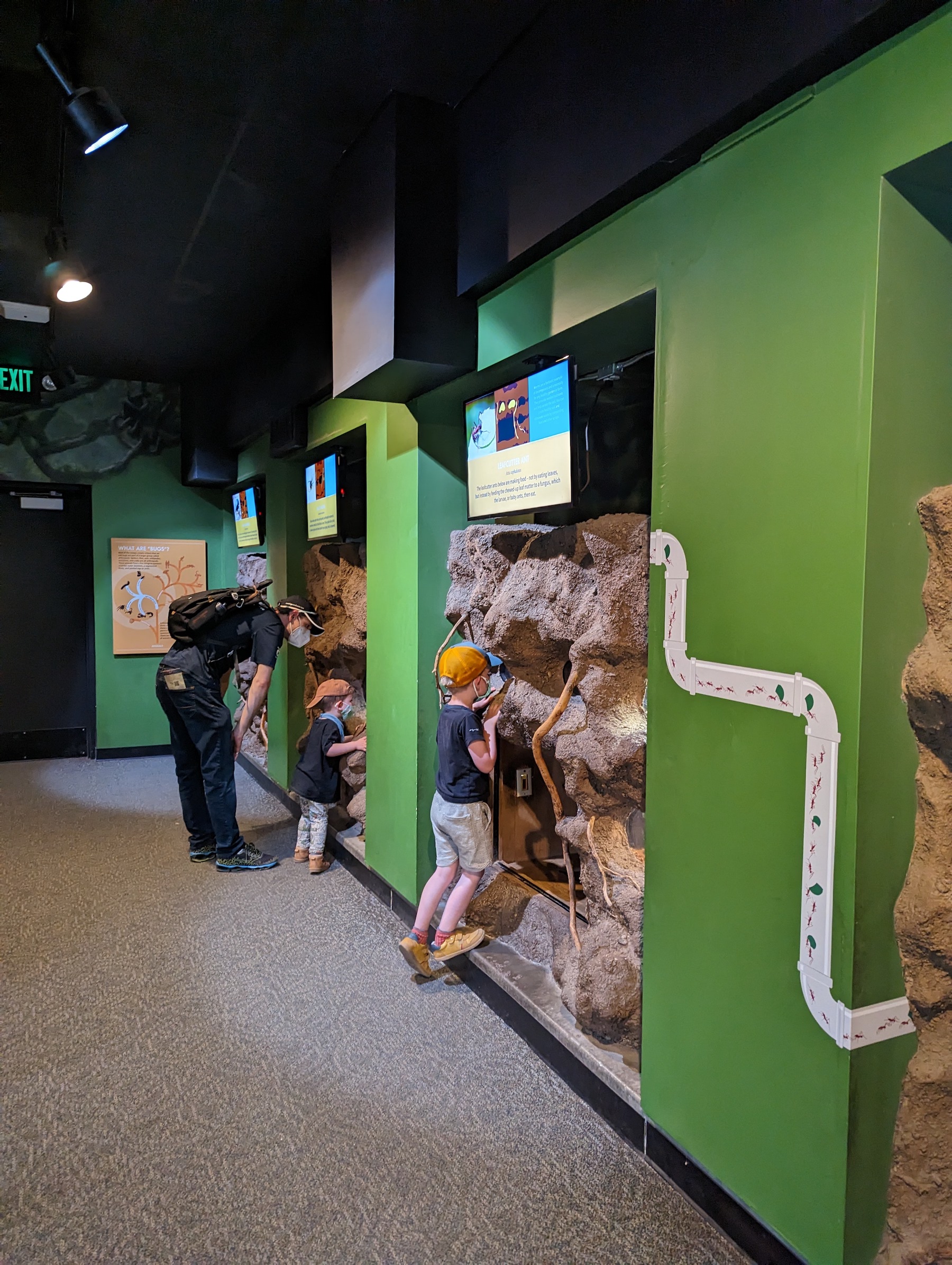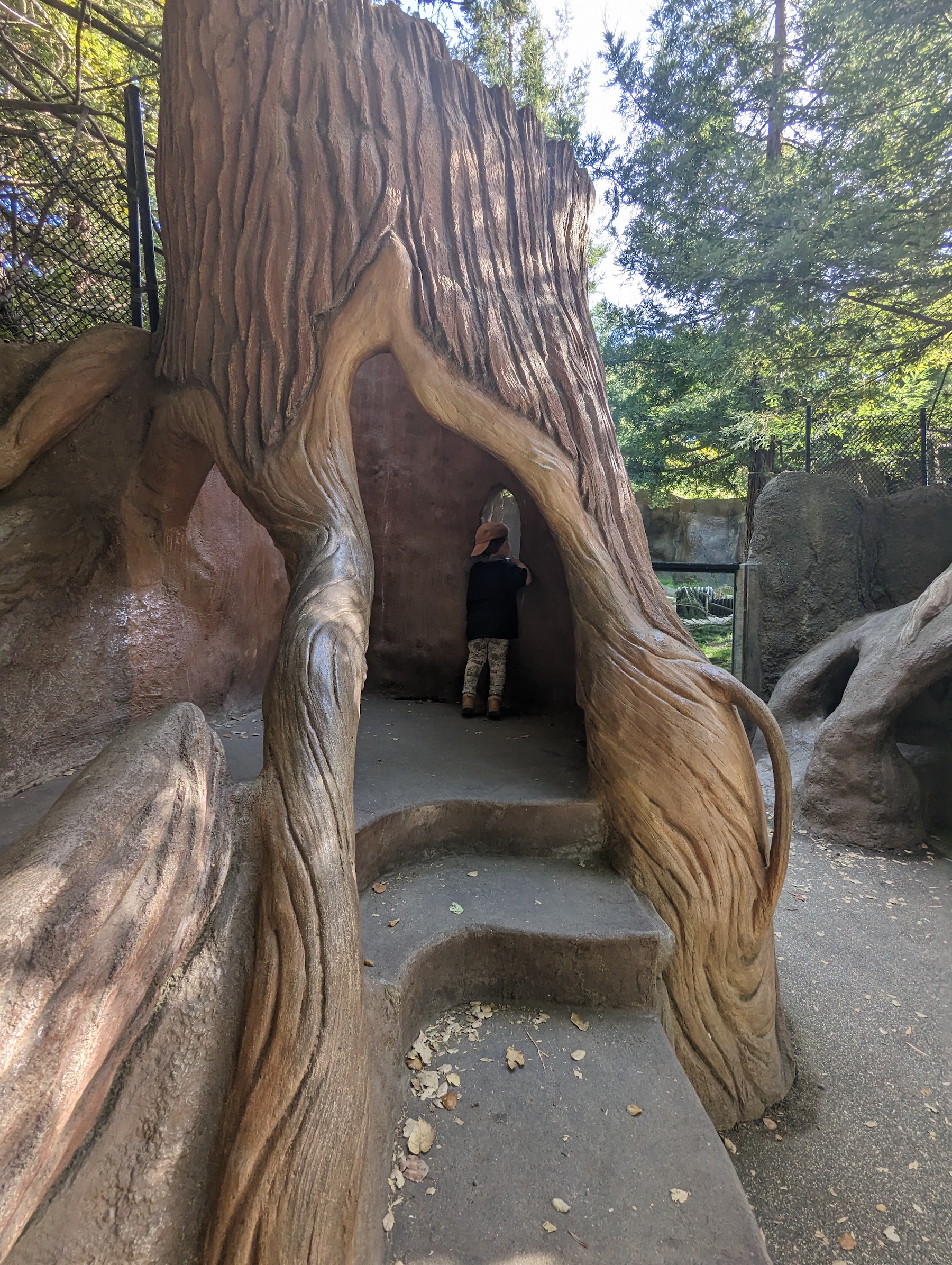 Our trip to the Oakland Zoo was definitely a great experience. Seeing the giraffes in person, witnessing the grizzly bear up close, and enjoying the gondola ride were all highlights of the day. It was a perfect family outing, and I highly recommend visiting the zoo around this time of year to make the most of the pleasant weather before it gets too scorchin'.
Don't forget to buy your tickets in advance as they only allow a 30 minute window for entry. So time your visit accordingly or buy the tickets on your phone before you enter the parking lot. For reference, it cost our fam $100 for parking and four tickets. You can stay as long as you want, which is what we clearly did! We arrived at noon and stayed til closing.