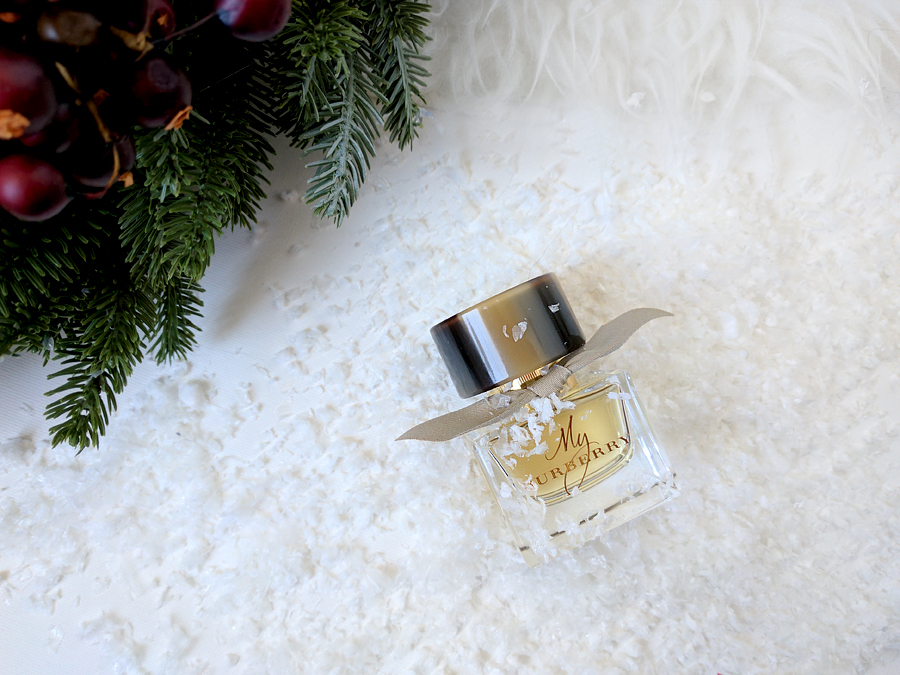 Burberry My Burberry| $72
1 oz/ 30 mL Eau de Parfum Spray
My Burberry fragrance by Burberry was inspired by the iconic Burberry trench coat and its British heritage. One of the fanciest perfumes I've ever owned. Burberry! A scent that lingers on me all day long, that smells soft and fresh but also has this elegance touch to it. It has gotten me a few compliments from people when I wore it, which always makes me feel great. It's difficult for me to find a perfume that works for me. I find a lot of the one's I've tried either give me a painful headache, or the scent doesn't last long on me. I'm lucky that the My Burberry scent doesn't have that 'in your face' type of feel to it. It's subtle and classic, kinda like how I like to wear my makeup, too.
Sephora described it as: My Burberry captures the fragrance of a London garden after the rain. The scent is a contemporary British grand floral and features a delicate heart of rose woven with an unexpected touch of geranium leaf. Notes| Sweet Pea, Bergamot, Geranium, Golden Quince, Freesia, Patchouli, Rain-Tipped Damask and Centifolia Roses. Style| Effortless. Personal. Timeless.
Have you tried it? It's definitely Christmas-gift worthy.