Probably, no — definitely the first dress I've worn since my wedding dress back in 2013! I've always liked the look of black maxi dresses and thought I'd try out out, and it fits the bump perfectly with room to grow. It also has pockets! I knotted the bottom of it because I prefer the more casual look it gives, since again, not really a dress person over here. This is me last week at 20 weeks along.
Also, side note….how proud of me are you, that I took this photo set up on my diaper bag with my phone propped up on my toddlers water bottle, set the self timer to ten seconds and kept shooting til I found a pose I liked. Haha! Who needs a photographer 😂jokes. Anyway I'm super happy how it turned out. Bebs was off to the side sitting down having a little lunch. 
My husband saw this picture, and asked if I'm holding my belly up because it may fall off… 😒🙄😂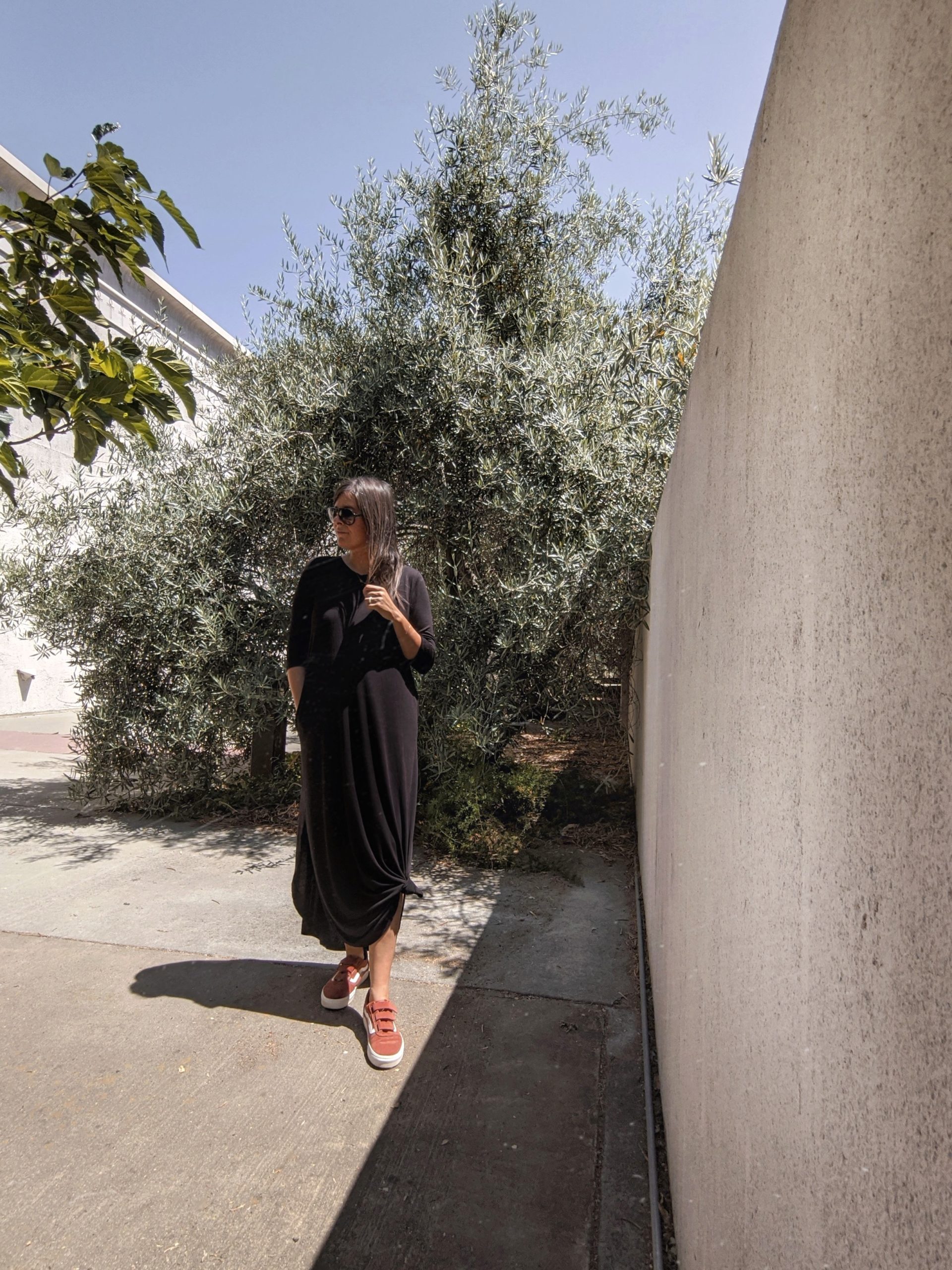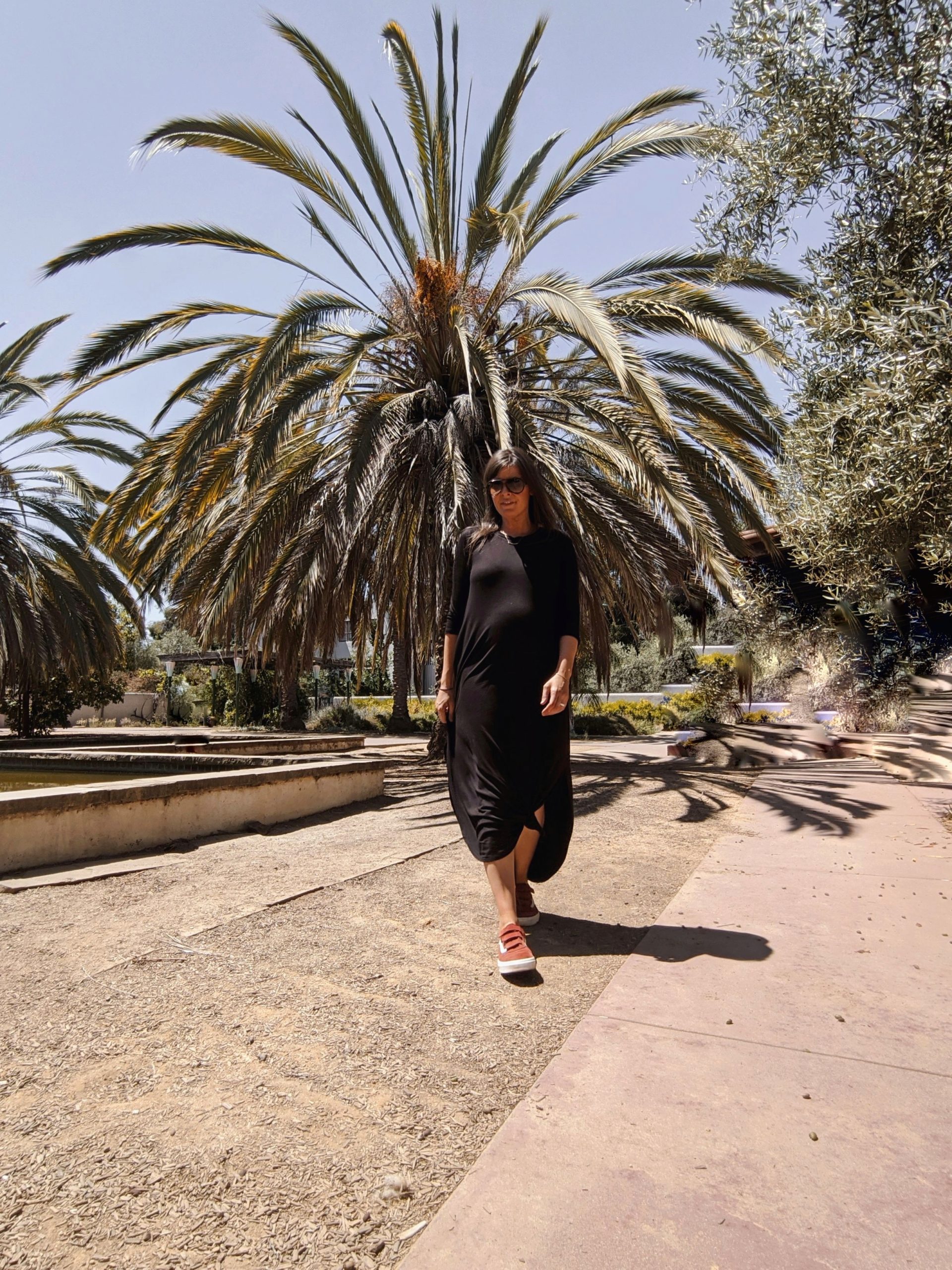 I've had this excellent burst of energy for the past few weeks and I'm not taking it for granted. Clearly since I'm way more active here on the ol' IG, bright and early here this morning. The summer sunrises are so bright in our bedroom it wakes me up. I've gutted my closet (not today/this early in the a.m.) Sorting out the baby bassinet that I put in storage. And going on almost-daily adventures with bebs. Trying to think of new places to go each time to keep his interest. I know I'll be slowing down in the upcoming months with the bigger belly to come, and squished miniature bladder …taking it all in stride.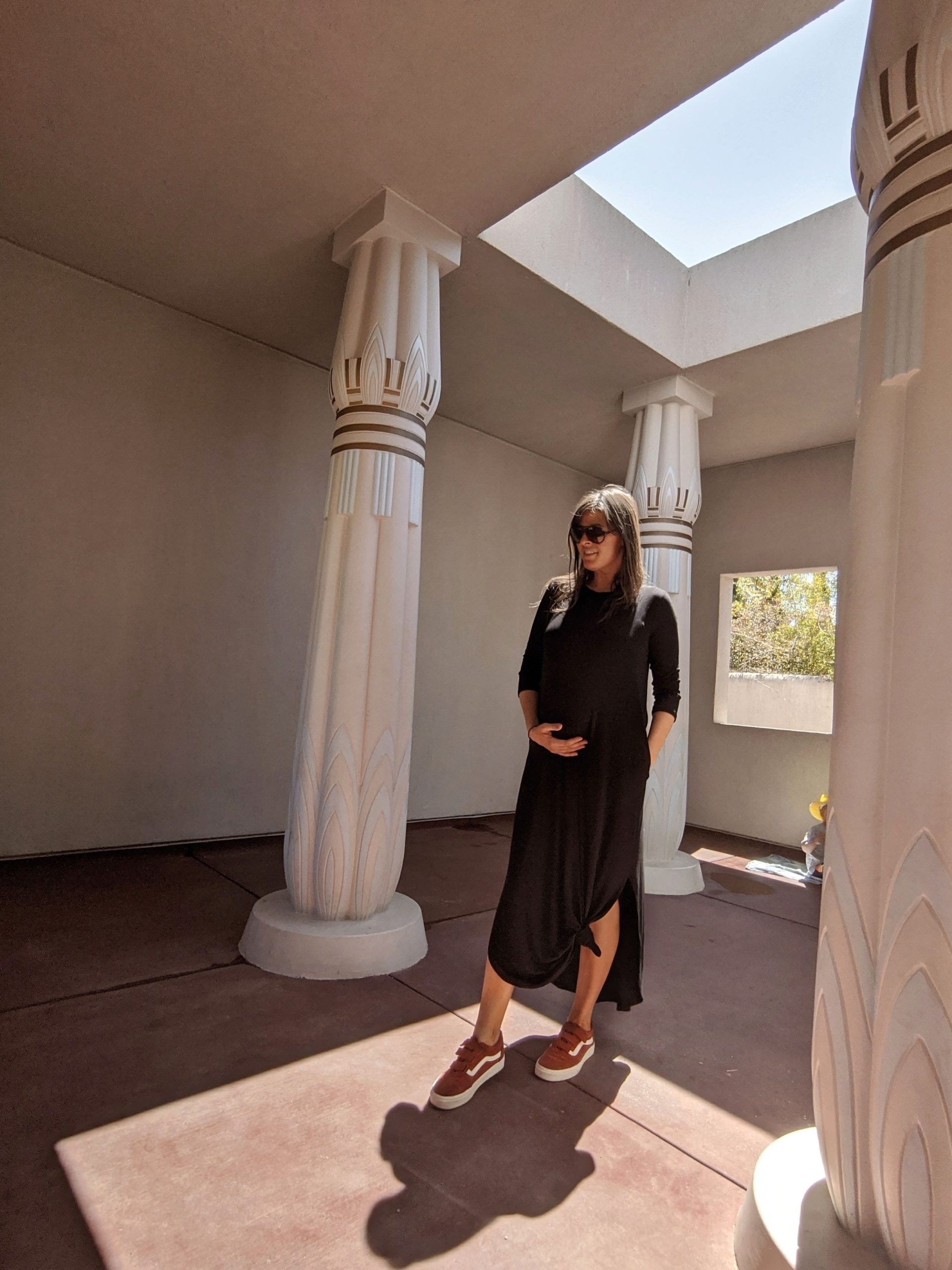 What're your plans for the week? And exploring your city, and keeping within those covid guidelines? I always wear a mask, but have obviously been taking them off for these photoshoots I do. 
Dress: Mother Bee Maternity maxi dress  (received as a pr sample)