We all know hyaluronic acid is incredible for the skin. But have you ever heard of it infused into a foundation? If you're at all into makeup like I am, and love coming to spiffykerms on Tuesday's for… Beauty Talk Tuesday, you might already know that Too Faced Cosmetics has released a new foundation called Born This Way. It comes in 12 shades for you to choose from, with 6 more launching this fall. I heard that it was comparable to my wedding day foundation, Estee Lauder Double Wear. Now, I have a fond place in my heart for that foundation and it is up on a pedestal with the Dior Hydra Life BB Cream.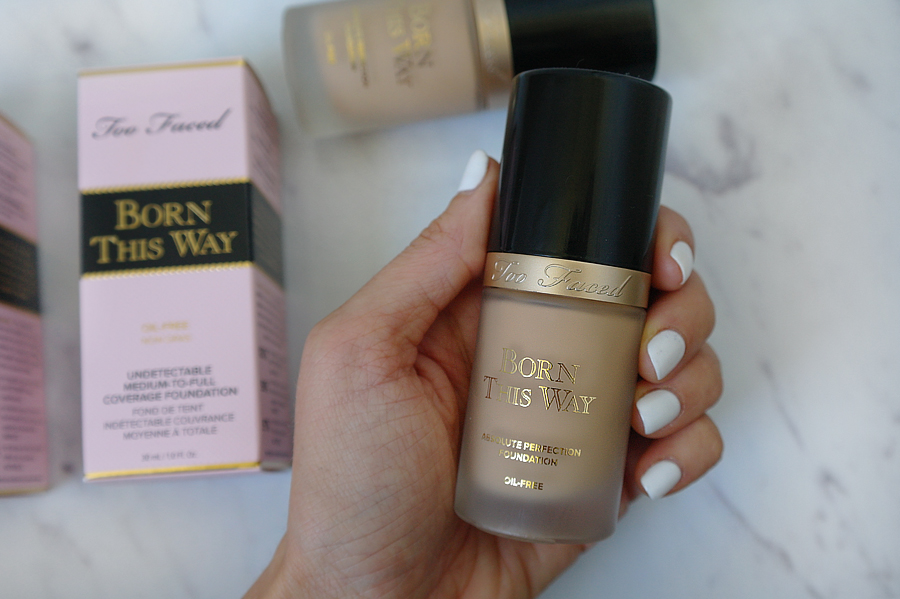 Do I think Too Faced Born This Way and Estee Lauder Double Wear are on the same page? Well, I think they're in the same family. More like Too Faced is the little sister to Estee Lauder's foundation. Both fantastic products, but I wouldn't say it's a duplicate.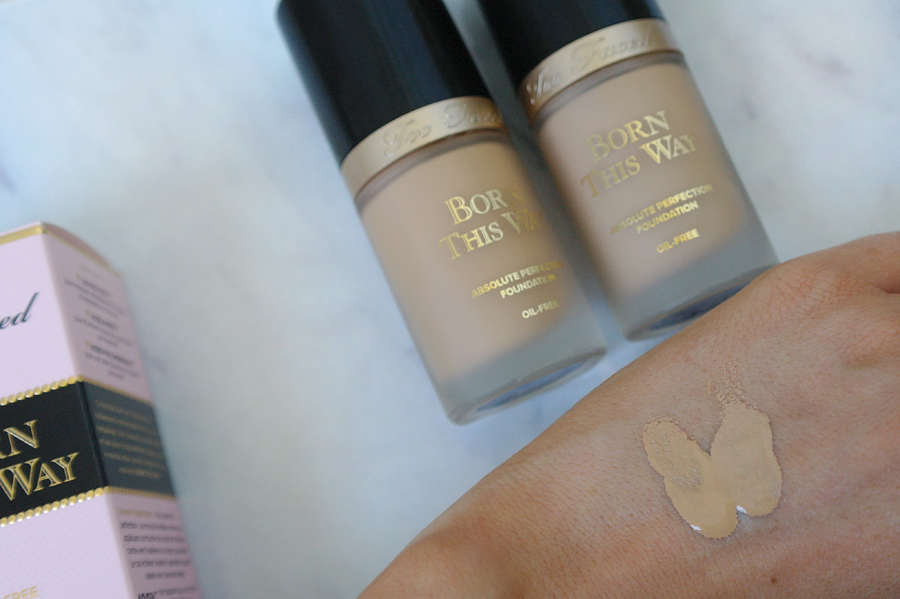 Left to right swatches: Natural Beige, Light Beige.
Back to the hyaluronic acid talk for a quick minute. Don't be wary of the word hyaluronic acid, as it's not harmful to the skin regardless of it having the word "acid" in there. Preferably speaking, I think the word acid should be eliminated from that word altogether, but that's besides the point. Hyaluronic acid is commonly used in skincare, moreso than makeup. It keeps moisture into your skin which then adds fullness and adds that youthful appearance — because, hello hydration. Keep drinking that water you guys. Any skin type, even oily, can benefit from hyaluronic acid — look that ingredient in your serums and moisturizer, especially if you have dry skin.
Too Faced Born This Way foundation is a trio of hyaluronic acid, coconut water (!!!) and alpine rose (which brightens the skins appearance) and is a lightweight yet medium to full coverage foundation that glides onto the skin. Something I look for in a foundation, as I have dry skin and don't want to be re-applying or having it cling to any dry patches. I've applied it using both a beauty blender sponge, and with a foundation brush, both have given me coverage that I've been pleased with.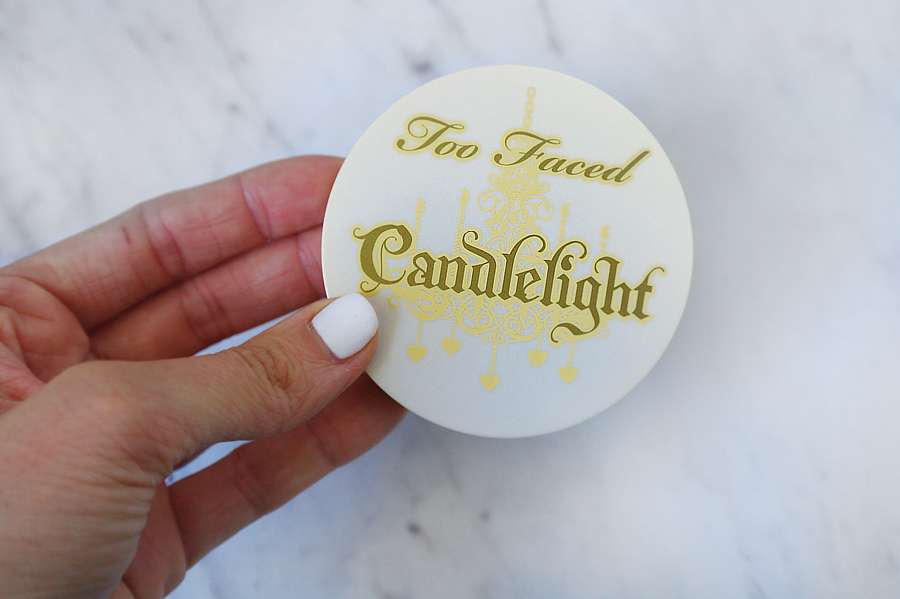 Check out my entire look below, where I also try out the Too Faced Melted Lipstick in the colour Melted Peony, and the Candlelight Glow translucent powder, also by the same brand.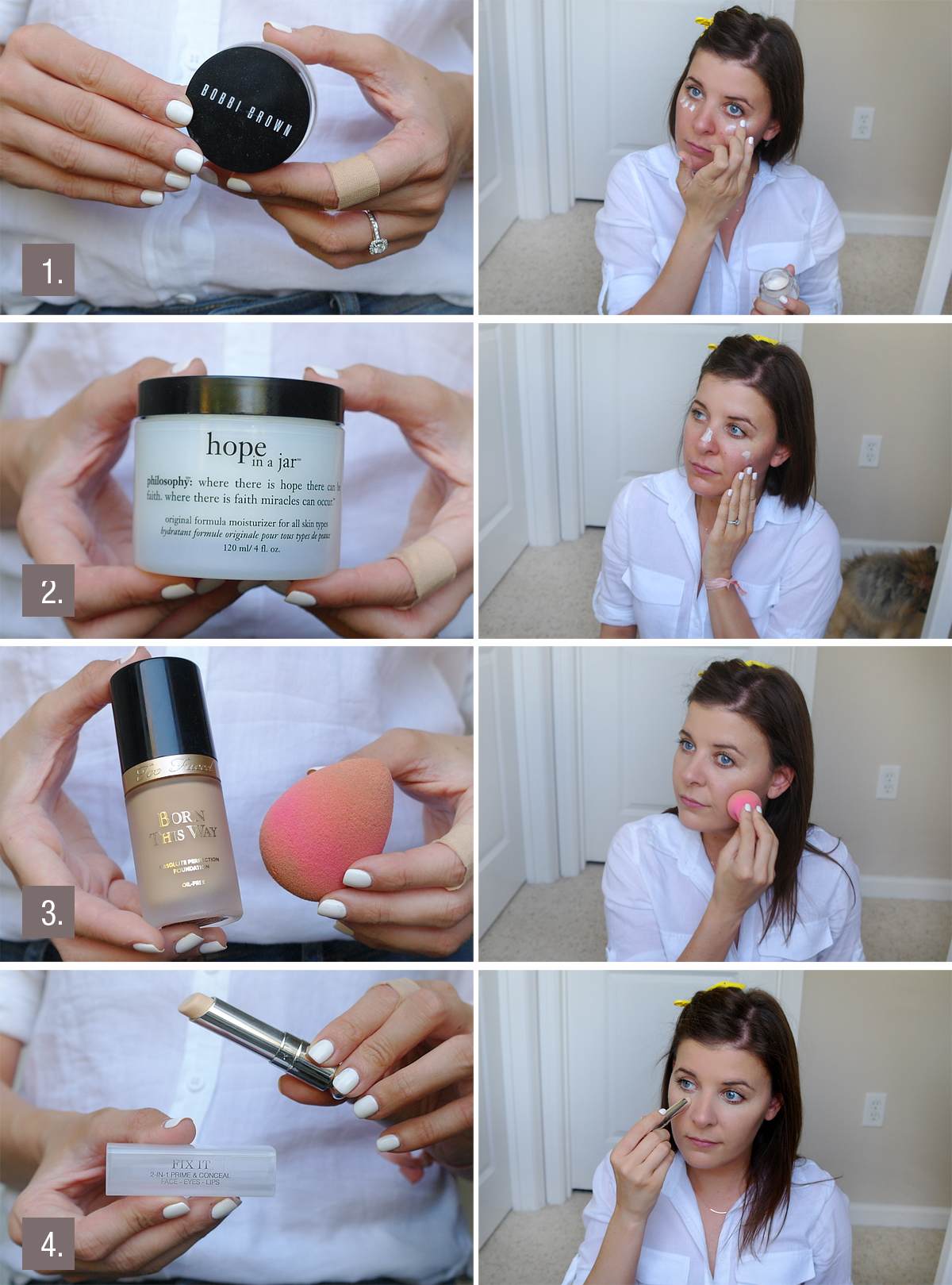 1. Bobbi Brown Extra Eye Repair Cream: My favourite extra hydrating and extra thick eye cream. You should keep your under eye area hydrated! Do you? :)
2. Philosophy Hope In A Jar: A lightweight yet hydrating and moisturising face cream I have been using for years. Depending on my skins needs I swap between the Hope In A Jar, or the Full Of Promise both by philosophy,
3. Too Faced Born This Way Foundation: I applied the foundation in the colour Natural Beige with a damp beauty blender sponge for flawless, yet a luminous and dewy finish to the skin.
4. Dior Fix It: This is a new 2-in-1 prime and conceal for your face, eyes or lips. In this case, I used it under my eyes to brighten them up and cover any dark circles.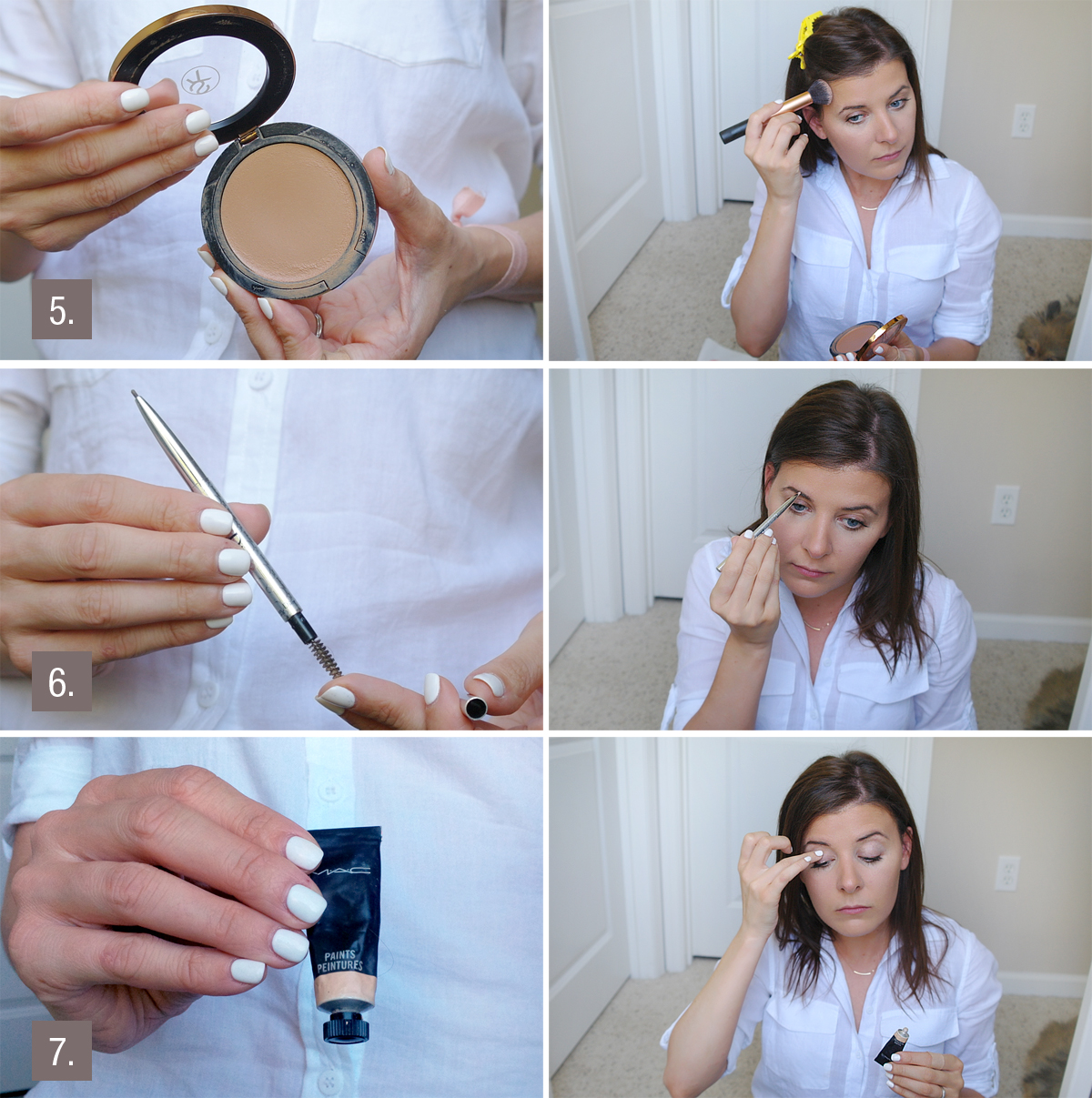 5. Sonia Kashuk Undetectable Cream Bronzer in Warm Tan: If it comes in a cream product formula, you betcha I am trying it out. This Warm Tan cream bronzer only works well when I have a nice summer tan going on, otherwise it can look a little orange on the skin. Luckily, I applied a light coat self-tanner the night before.
6. Dior Brow Styler in Universal Brown: Quickly becoming a holy grail in my makeup bag. This brown pencil is perfect for anyone new to filling in their eyebrows, a little stiff but still applies colour easily and beautifully with ease.
7. MAC Paint in Bare Canvas: This is a skin primer I like to use on my eyelids to even out any redness or veins that may appear. It's absolutely perfect for a base for oily eyelids (like I have) for prepping them for eyeshadow, as it doesn't crease and makes the eyeshadows appear bright and vibrant once applied on the skin. However, considering I don't wear eyeshadow often, I like to use the Bare Canvas Paint on its own to simply even out my eyelid skin.
8. Too Faced Candlelight: To set everything in place I used this soft illuminating translucent powder to blur any pores and to make the foundation, concealer and bronzer stay put for the day. This setting powder has gold flecks in it (states that it has real gold in it), which adds a bit of radiance to the skin, making it appear glowy and light. It's great, especially since I don't like to powder my face because I prefer a dewier finish to my dry skin, but I'm lovin' this! However, the packaging could use a bit of an upgrade, it works fine — it just doesn't look high end. I'm being nit-picky though.
9. Too Faced Melted Lipstick in Melted Peony: This is my first time trying a melted lipstick before, and it can be applied as lightly or as heavily as you want, just layer it up and intensify the colour that way. This is a gorgeous, easy to wear baby pink colour — which I'd like to think is quite flattering on my skintone. I know this is a popular lip product, have you tried it? If you have, I'd love to know your favourite shade as I'd like to get a few more!
10. Dior Blush Cream Stick in Rosewood: Polish off your look with a bit of colour to the cheeks. This is a new cream blush stick from Dior, which recently released in their Fall 2015 collection. You can see me talk about it more in this YouTube video collaboration I did with my friend Megan.
The finished look, a natural but full coverage foundation.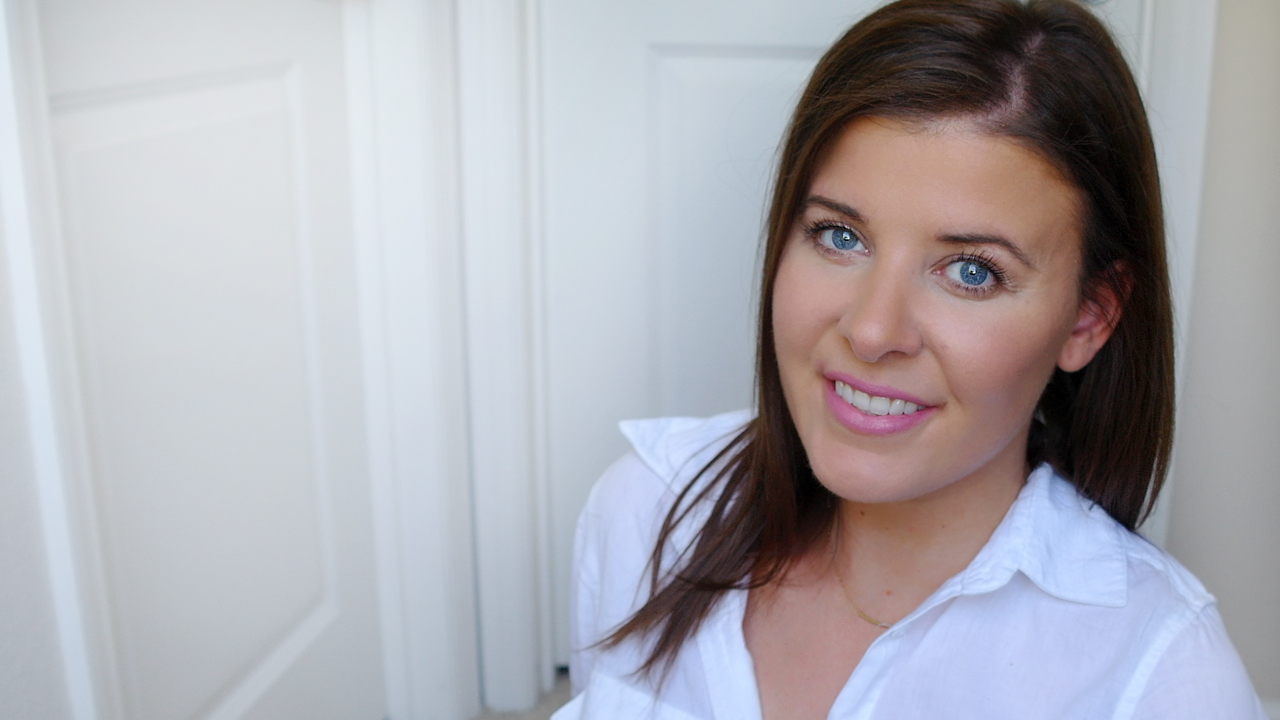 If you want to see a step-by-step video of me applying this entire look, I walk you through the steps visually, explaining it all.