My neighbour is no longer my neighbour anymore since her family grew out of the apartment they were living in. Luckily for us, they still live within a ten minute drive of us. So I get to see them quite often regardless of her not being ten feet away anymore.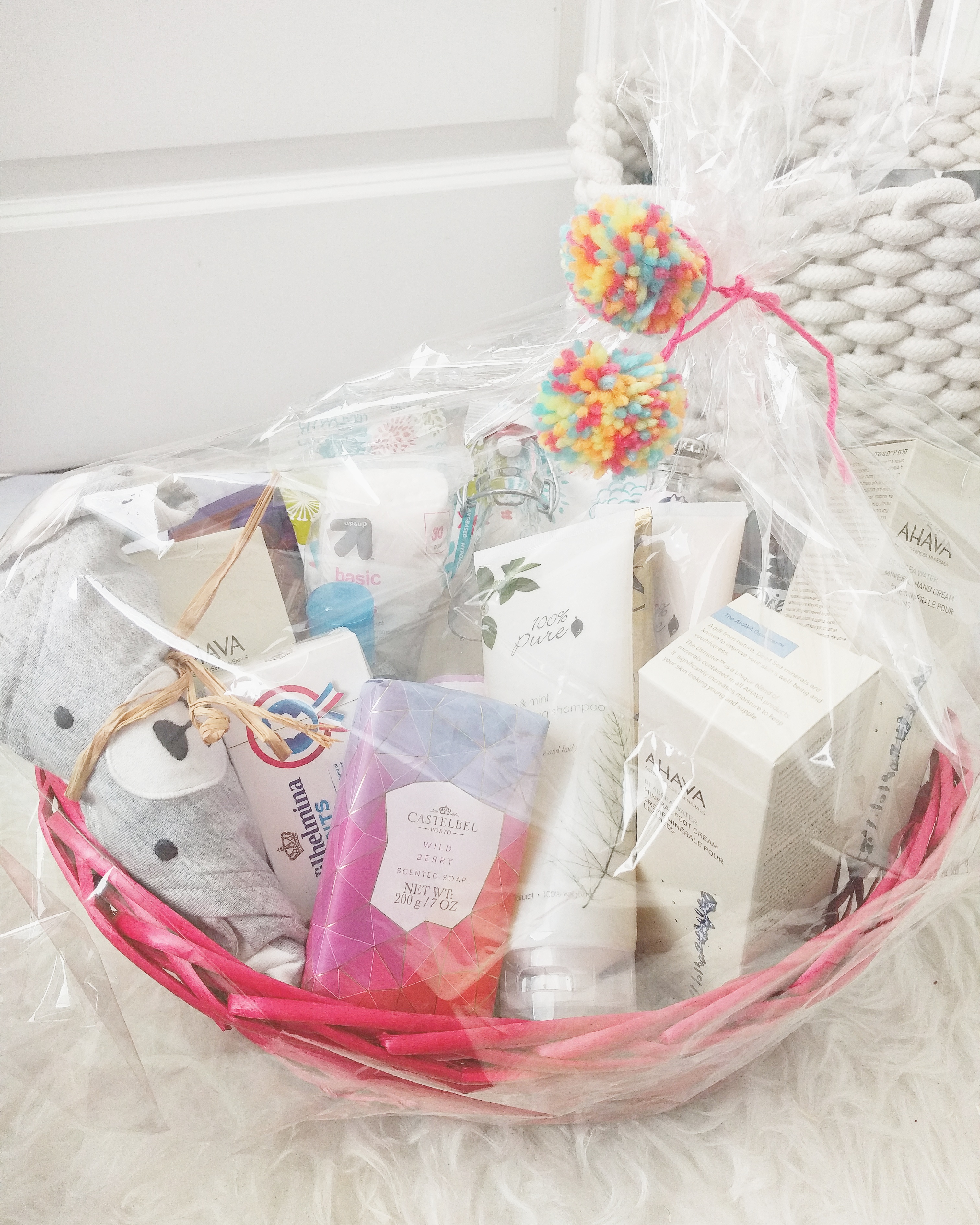 She's pregnant with her second child, and I ended up missing her baby shower last month, so I put together a similar gift to the New Mom Basket I did for her first born. It's no surprise I enjoy spoiling my friends!
Although not sponsored, most of everything from the basket was from one of my favourite stores down here in California (for home-decor stuff), World Market! They even have baskets for purchase where it includes a wicker basket, cellophane, ribbon, and fluff to put inside the basket. So you don't have to make all those hard decisions yourself. Ha!
I have to admit, I looked back at my other basket I put together for her so I could see what I added, and do something similar (like including a Diet Coke for instance). Here's what I added to the basket, and finally brought it over to her house yesterday when we went on our walk.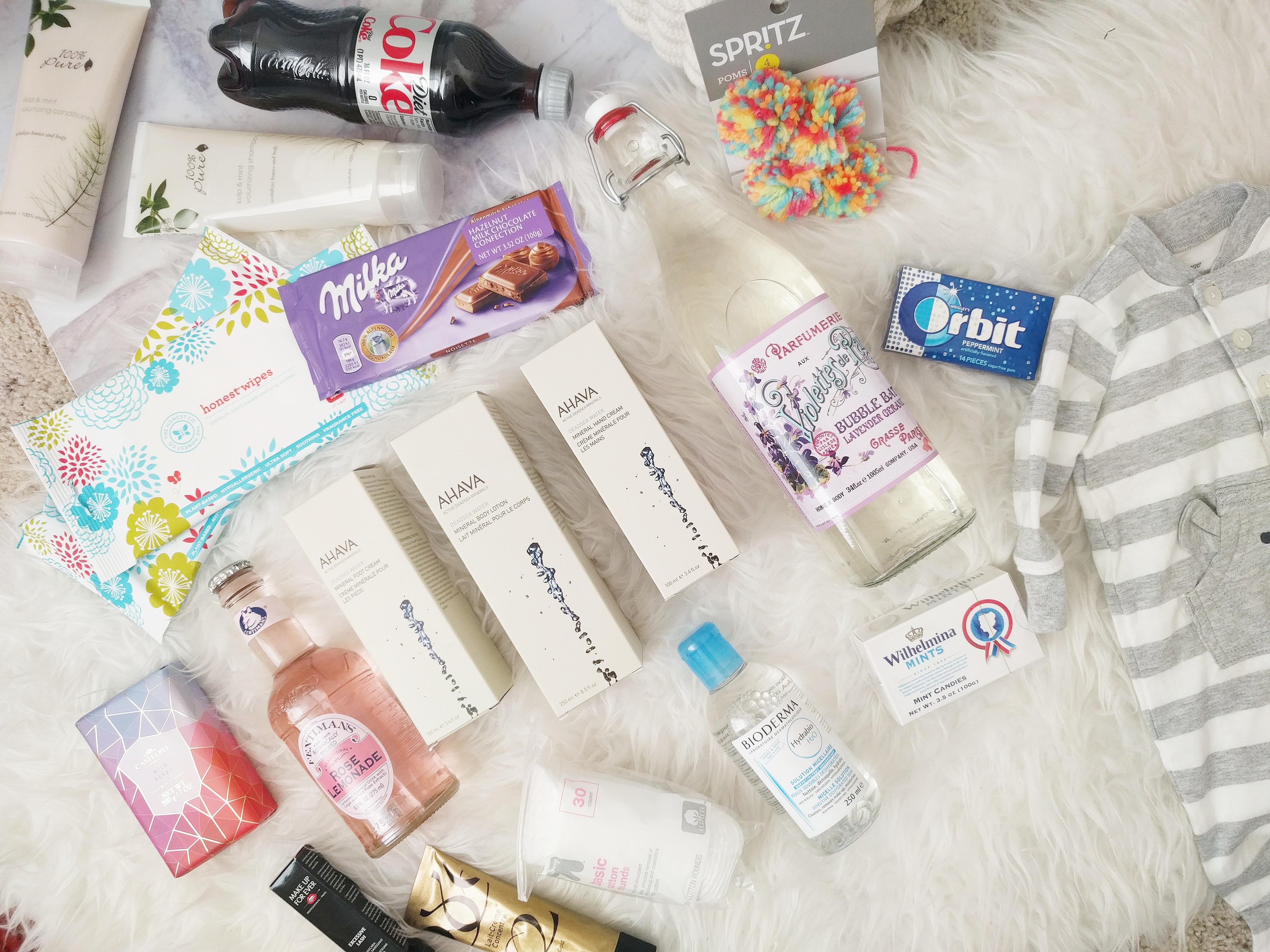 3 AHAVA lotions (these smell amazing, and I used it on an every day basis for YEARS when I lived in Canada). So glad it's easily accessible here in the USA (you can buy it at Ulta). The hand cream is to die for, and it sinks into your skin like butter. Amazing. Try it, please! Lol. The bar soap, Rose lemonade, mints, bubble bath, chocolate bar are all from World Market. The other goodies I picked up from Target: Honest wipes, cotton rounds, gum, onesie, pom-pom decorations for wrapping the basket. You'll also spot a new MAKE UP FOR EVER excessive lash in there too, it's a new mascara and it's awesome.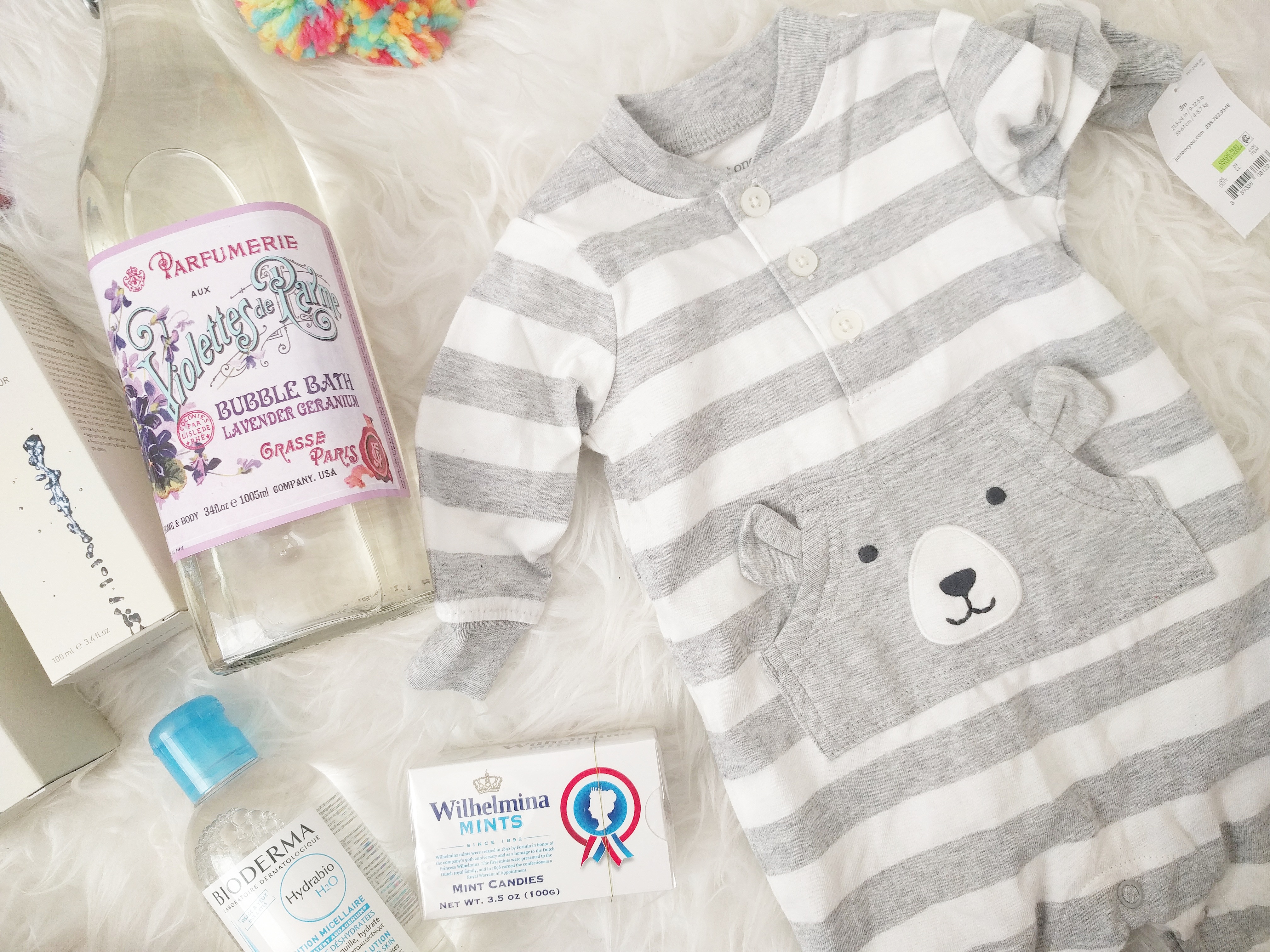 I picked up this adorable onesie at Target, and the Bioderma is straight from Canada! It's one of my favourite gentle makeup removers, and it feels literally like water on your skin.
Here's the basket all in its glory! So many gifts to spoil Nicole with! She was so happy! Â :)