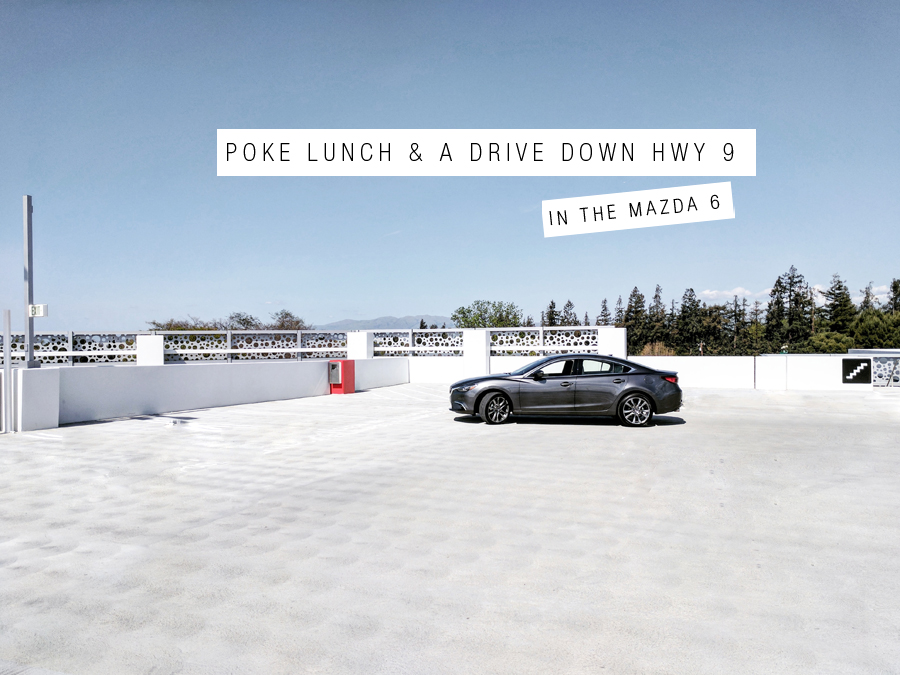 Another day, another adventure.
One of the days I had the Mazda 6 for the week, I ended up taking a mini-road trip with my sidekick while my husband was away with my car, in Santa Barabara on a cycling trip with his buds (my car fits his bike way better since it's a hatch). So it was just the two of us goin' for a day drive road trip.
And Alfie thought he was the boss, as per usual. I posted this exact photo on IG last week captioning it appropriately so: I feel like Alfie is giving me that stern look from a parent, or a chauffeur, looking back at the kids telling them to behave in the back seat "or we'll turn right around and go back home!" 😂.
First stop was to Santana Row to try out the new Poke place on the row. I'm going to admit right now that I'm not the most adventurous eater, as many already know I much prefer a meat-and-potatoes dish. I'm easy to please with simple cuisines. However, Santana Row reached out to me and since I go there tons anyway, I thought hey — why not brand out of my comfort zone and pop in.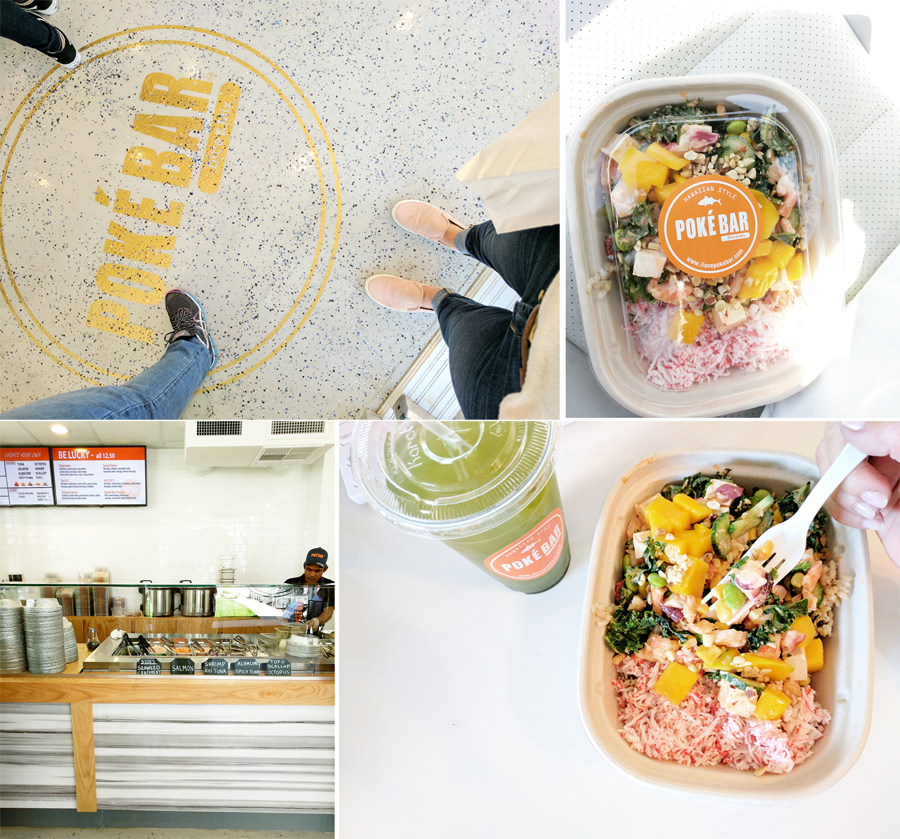 Honestly, my full-intentions when visiting, was to select the vegetarian options. But the two managers serving me on that particular day suggested I try some of the items that were cooked (guys, I can't do raw fish, sorry). I ended up choosing a brown rice bowl with octopus (!!!!), shrimp, crab and tofu (that was the first thing I added to my meal because I was so afraid haha! I got it all mixed together with two types of sauce/dressing: ponzu and spicy mix (which wasn't that spicy at all, which is nice).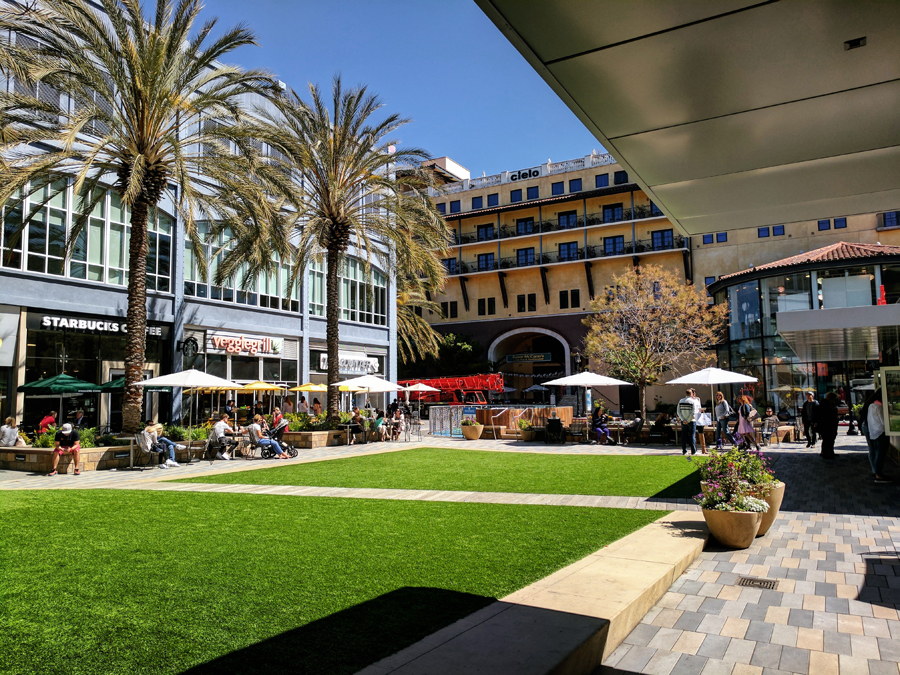 To my surprise I think the octopus was the best part. Until… I thought about what I was eating. I got through over half my meal and then I couldn't stop thinking about the suction-cup arms and couldn't do it anymore. I got weirded out! Not sure if a poke dish is for me, but I was pretty stoked I tried it. Coming from a gal who wouldn't eat bell peppers in her 20's! Ha! Are you guys into poke? Have you tried it before? The line-up when I was there was literally out the door, so I know it's a pretty popular spot.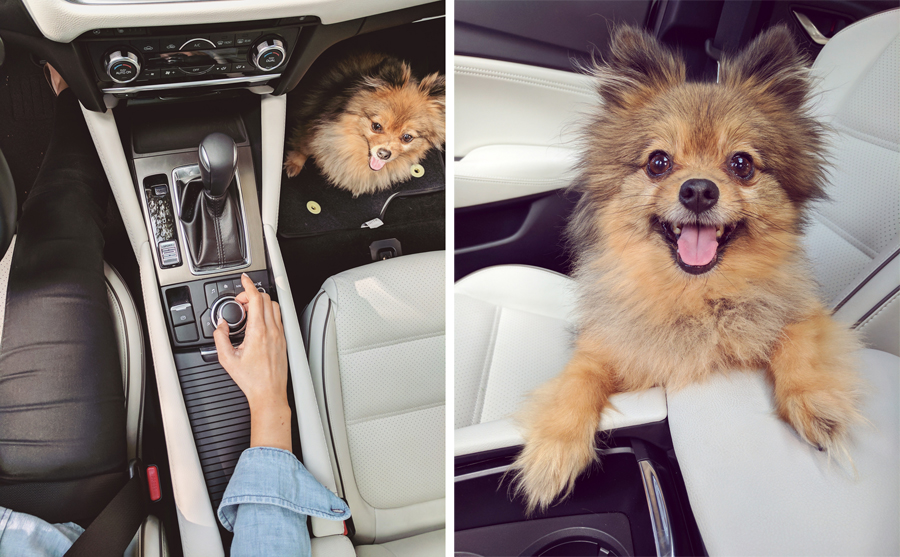 After my lunch I swung by the house to pick up Alfie and go on our excursion to check out some new-to-me places in the Mazda 6 that I had for all of last week.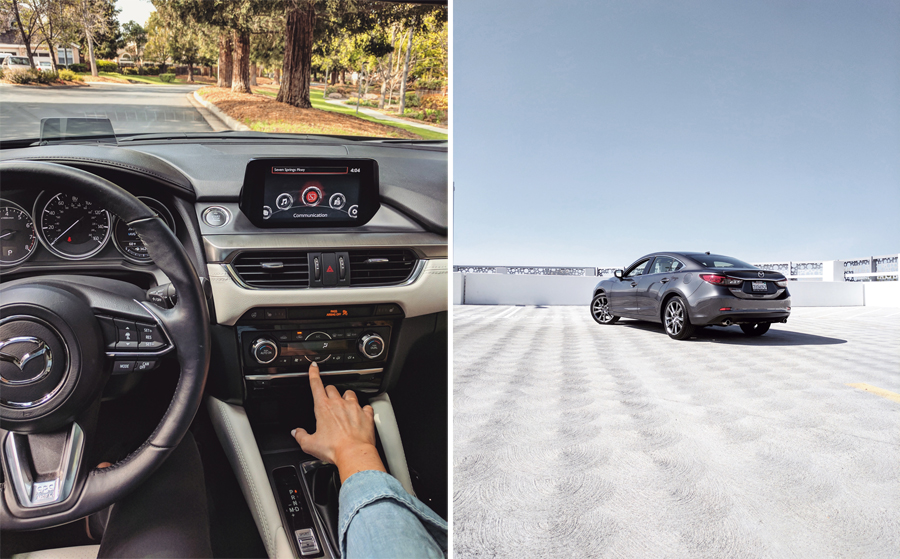 I probably say this in every car write-up that I've talked about here on the blog. My Mazda is 10 years old as of this year, it's definitely not in its prime but I'm not getting rid of it any time soon, either. While I enjoy driving tons of other vehicles, Mazda still has that familiarity with me when I sit inside a new one. This 2017 was no different. White interiors are totally my jam. They're beautiful, but I can imagine they'd be difficult to keep clean especially if I cart my little Alfie, the Captain in Command around all the time. Looks pretty sleek in the machine gray metallic exterior with a parchment nappa leather interior.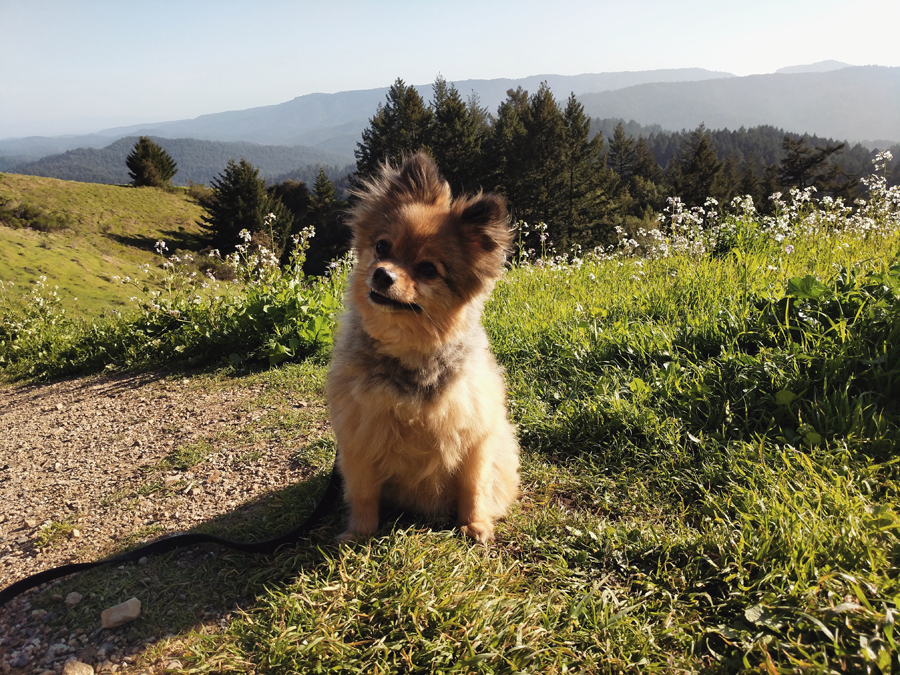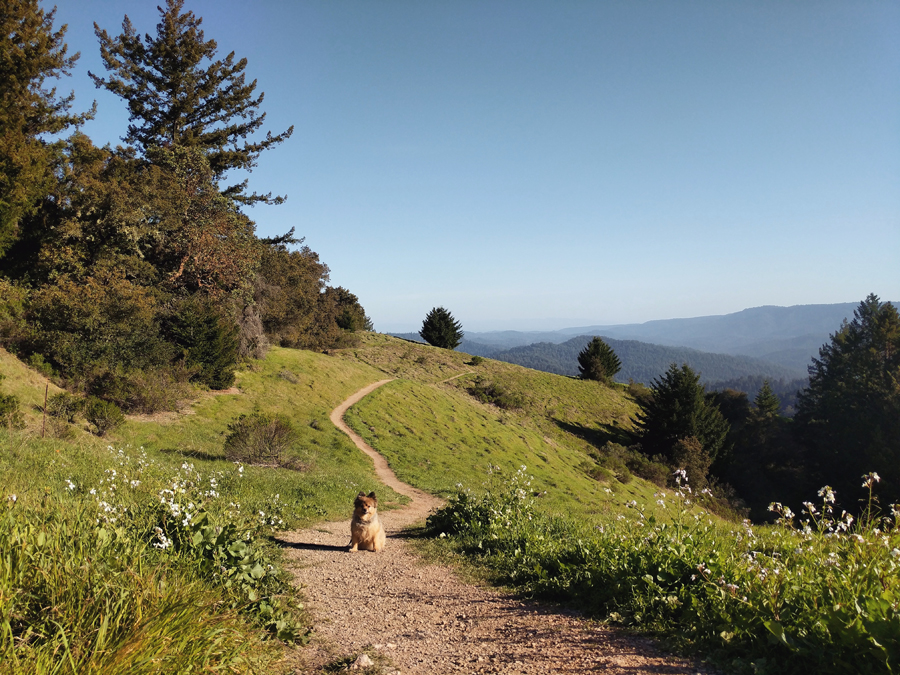 We ended up checking out this vista-point lookout at the mountain range, how beautiful is it now that all the rain has made everything green again? Lol poor little Alfie waiting patiently and attentively at me, waiting for a command to come racing back to my side. Some boy.
If you are diggin' my outfit (which will actually be featured on the blog here in a few days — the post is already scheduled out), don't forget to scope out Coupon Sherpa (they have online, printable and grocery coupons; you can also download their app) before hunting it down in stores and shopping online, my jean-top is from Forever 21. For the most part I do a lot of my shopping online since I pay with PayPal and always use a coupon code with it to get that added discount. I also scoped out a sweet pair of suede slip-on sneakers from Steve Madden when I went to Marshall's last night with my husband. But they didn't have my size— online I go, get the discount from coupon sherpa, because I ain't payin' full price! :)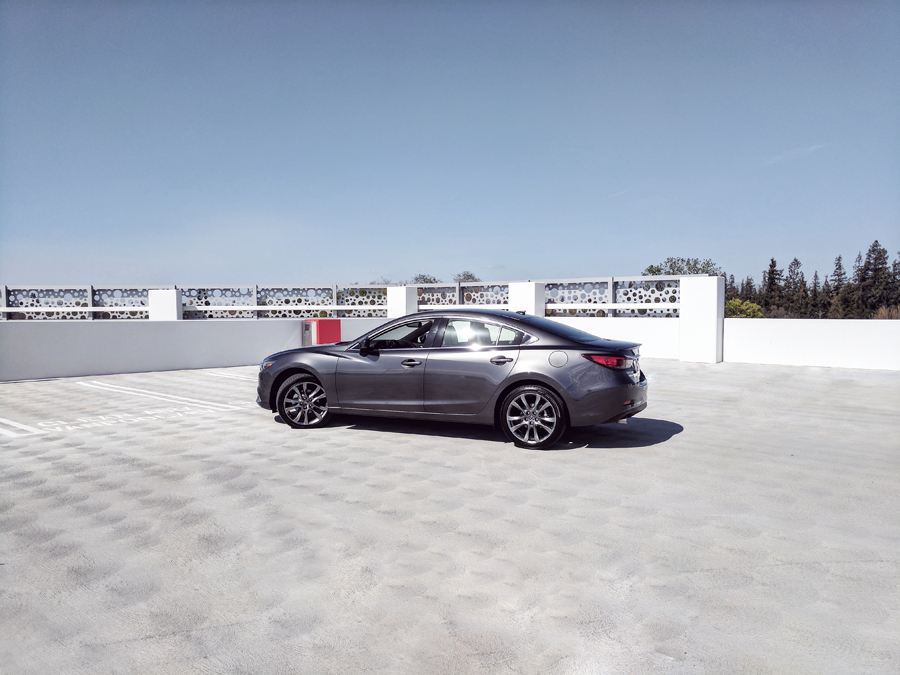 2017 Mazda 6 Grand Touring
From $30,695
I was spoiled last week — thanks to both Santana Row for lunch, and Mazda for a review car for the week, and thanks to Coupon Sherpa for sponsoring this post!