I'm currently 24wks pregnant, photos were from a few weeks ago.
I'm not one to complain, but let me elaborate once I say it. The worst part about pregnancy for me is sleeping and eating 😭😂.
Elaborating: the acid reflux that keeps me awake at night and uncomfortable. It started later on with bebs. But with this pregnancy I'm only half way through. Give me all the tums.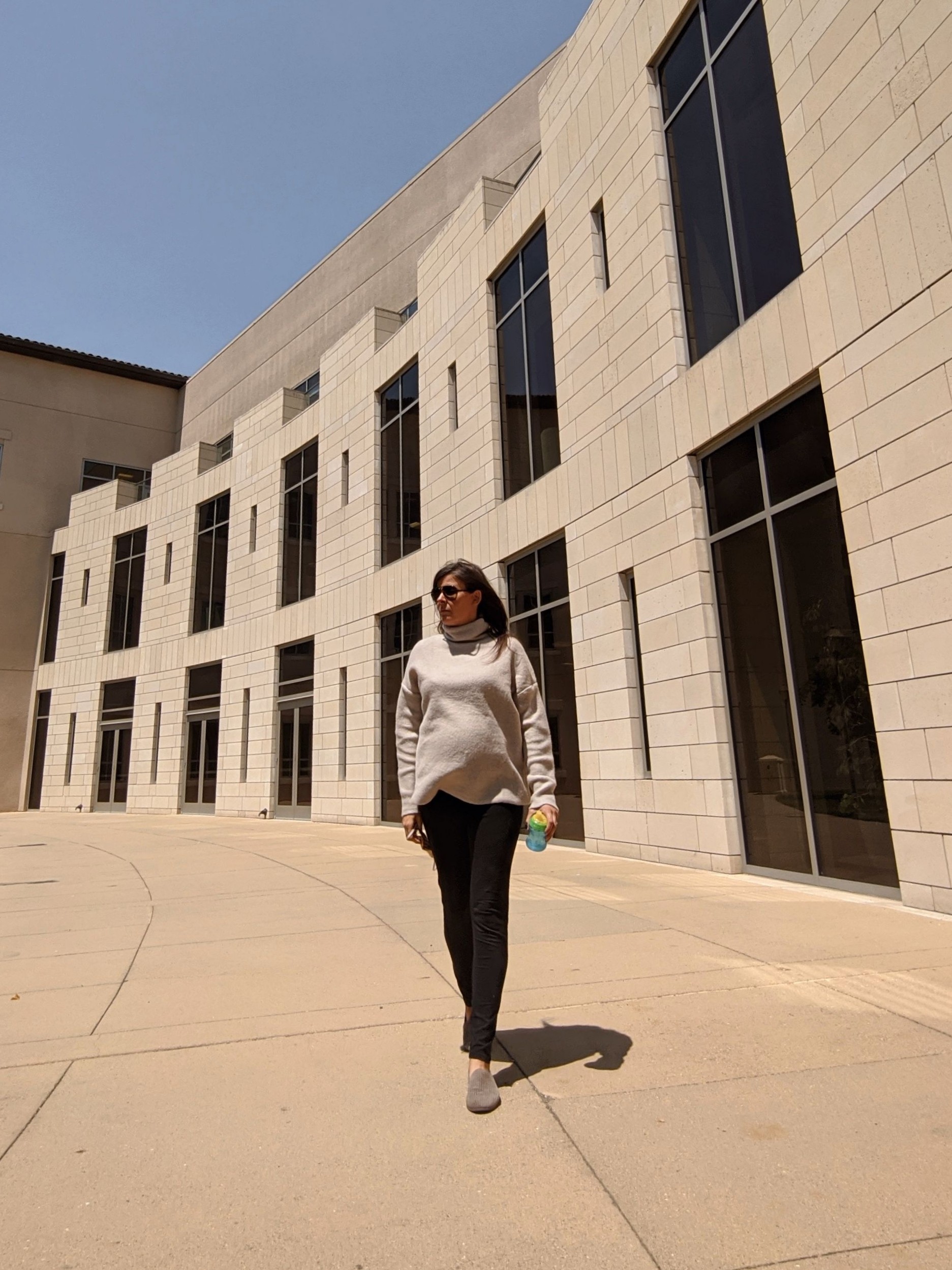 Secondly. The food. More specifically my tongue. I get so sensitive to everything. Things burn my tongue and my tongue gets raw and so so sooooo sore to the point where I can finish some meals. It's not all acidic stuff either like you'd think. Apples, strawberries cause it. But I can eat all the oranges. I made homemade fudgesicles and boyyyyy I tried to finish one and just had to put it back in the freezer 😭..and if that wasn't bad enough, I get geographic tongue which doesn't cause pain but is gross to look at.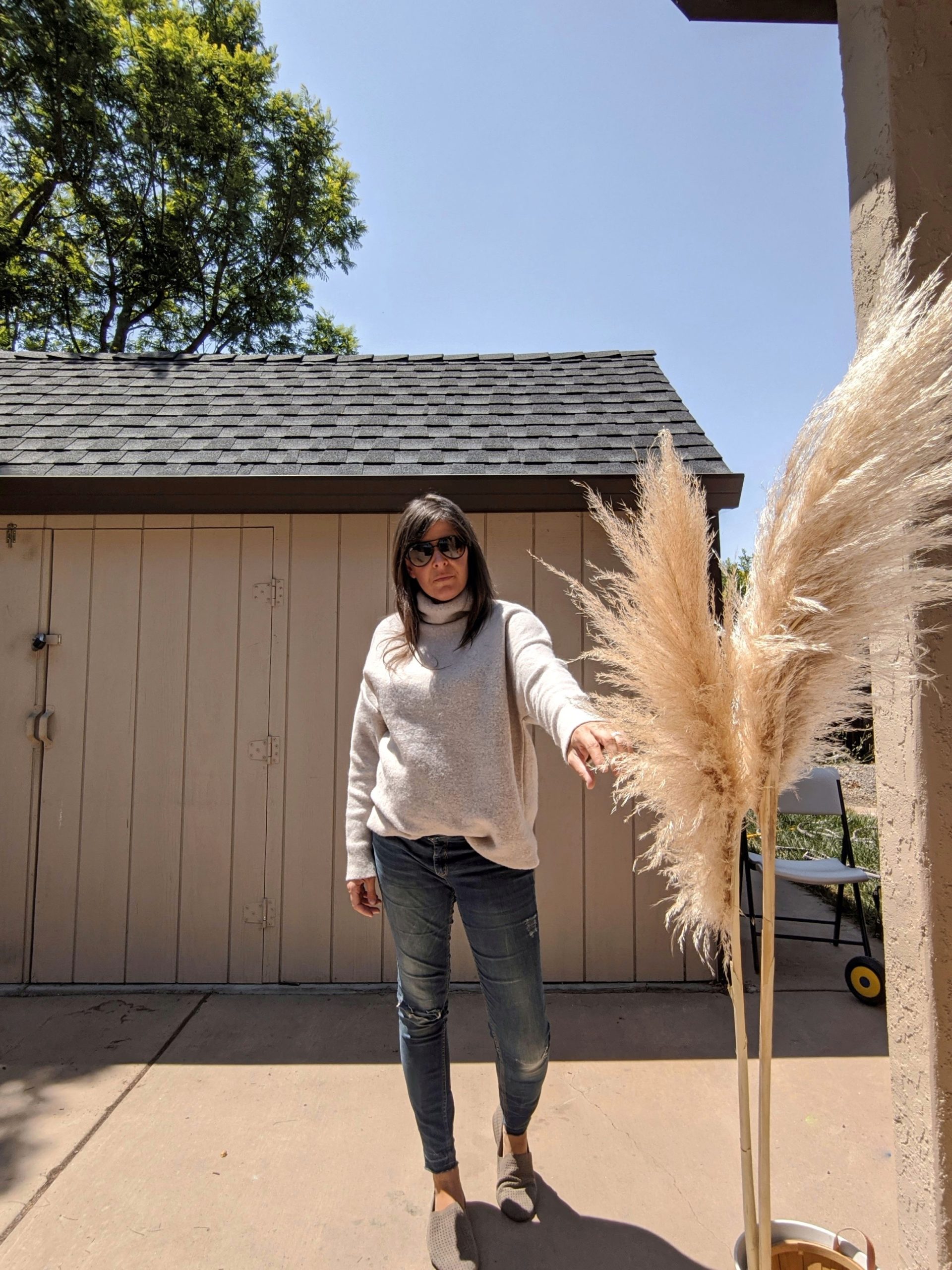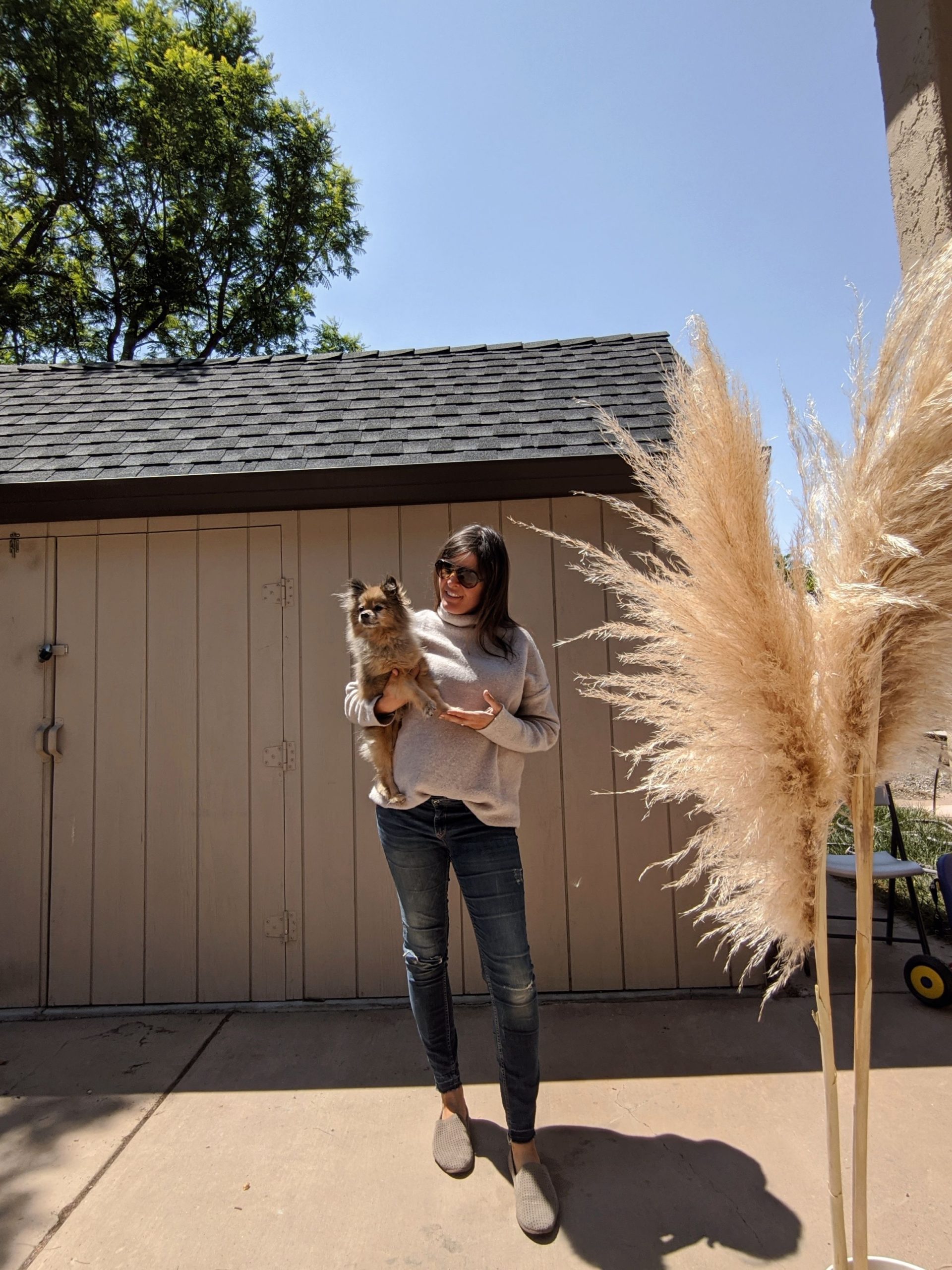 Look at how proud bebs look after he climbed up that staircase, and is waving at Mama!!

Go ahead, complain about a few things to me in the comments lol. Whether pregnancy related or not! Being preg during summer is no joke. I've never been so overheated in my entire life. This photo was taken when it was cooler out…but I seriously cannot wait for sweater weather to arrive so I can wear this one in particular way more often. I tend to pop this on in the mornings since I get up at 6am everyday lately (and it's obviously chillier then).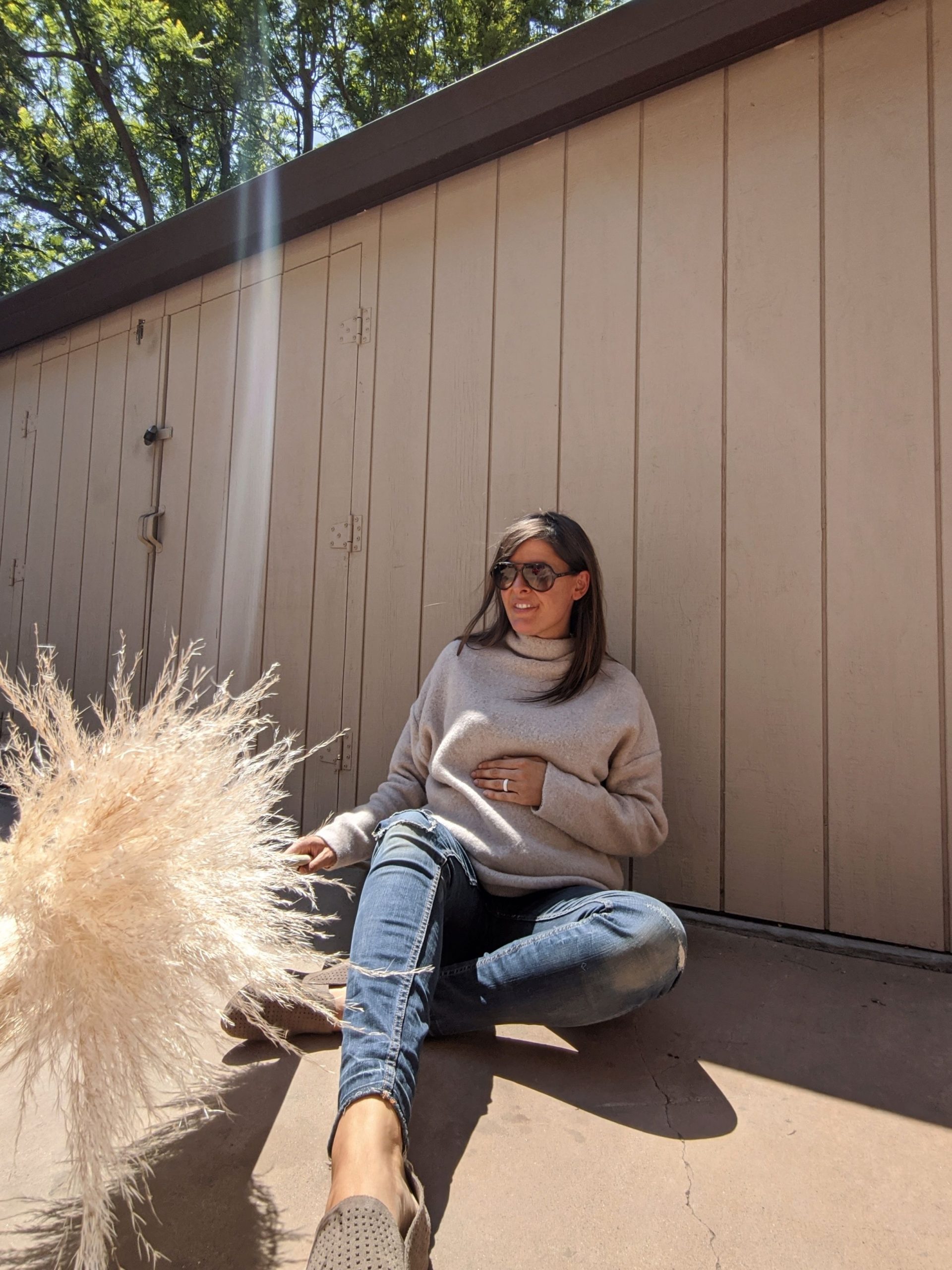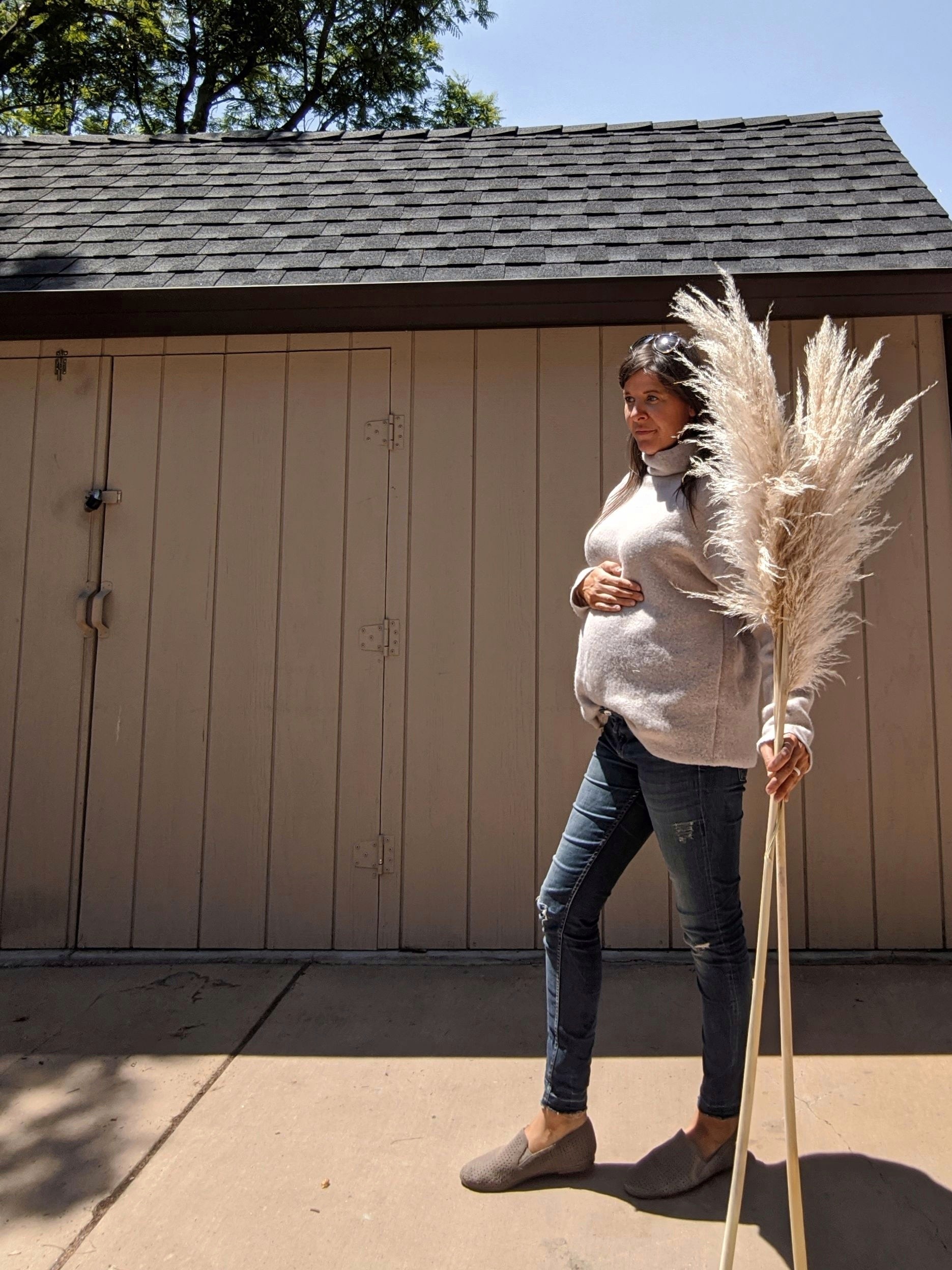 And, not to complain but to compliment…oh my good golly this Marnie Turtleneck Sweater from Shop Oriane (gifted to me) is absolutely so fantastically cozy. The mornings and evenings here where I am in California are finally starting to cool down and allow me to wear some comfortable long sleeved tops. This one is a maternity brand, but as you can see you can totally rock it when not pregnant either, since it's not ruched at the sides or have a specific "spot" for your growing belly. I LOVE it.
WHAT I'M WEARING:
Marnie Turtleneck Sweater
H&M maternity leggings (and in other pics: non-maternity Zara jeans)
Lucky Brand loafers