I participated in an Ambassador Program on behalf of Millennial Central for MY M&M'S. I received product samples to facilitate my review and to thank me for my participation.
Who knew that even existed? I'm participating in the MY M&M'S Ambassador Program. A Candy Ambassador, if you will! How great is that? Hashtag my ideal job.
This is the perfect place to start for organizing our wedding reception towards the end of the summer. Mind you, it's going to happen in a different country and I'll have to cart the personalized 5lb bag of M&M'S over the border with me, but I have absolutely no problem doing so.
I received a discount code to use to personalize these chocolate covered candies , which I thought was fitting as  anyone who knows me, knows I love candy, and this would be an ideal gift for the party favors. I ended up picking two items out of their clip art section (a "thank you" image, and a set of wedding rings). The other two areas of personalization I had written "The Guy & Nancy", and the date we got married, December 30, 2013.
 MY M&M'S offers a unique opportunity to add a level of personalization and customization to chocolate and gifts. MY M&M'S is an exclusive online custom printing solution for personalizing an event or occasion. The collection consistes of 25 vibrant colours, 20 of whihc are available for adding custom prnted messages and images. MY M&M'S brings a whole new level of personalization to M&M'S Chocolate Candies to help make magical moments even more special.
What's also great is that there's tons of options of how you can get them printed and packaged. You can get so creative on the website to have messages and images printed on the candy. I thought about putting our faces on the M&M'S but thought it was a little too goofy for what we wanted. If you're in a rush, there's an option to have pre-packaged tins, or clear plastic one-serving sized bags. I thought about ordering them into tins but didn't want silver packaging.
I'll be posting one more time about the M&M'S as they just arrived to my house today. Here's a sneak peek but I won't show you it fully until later.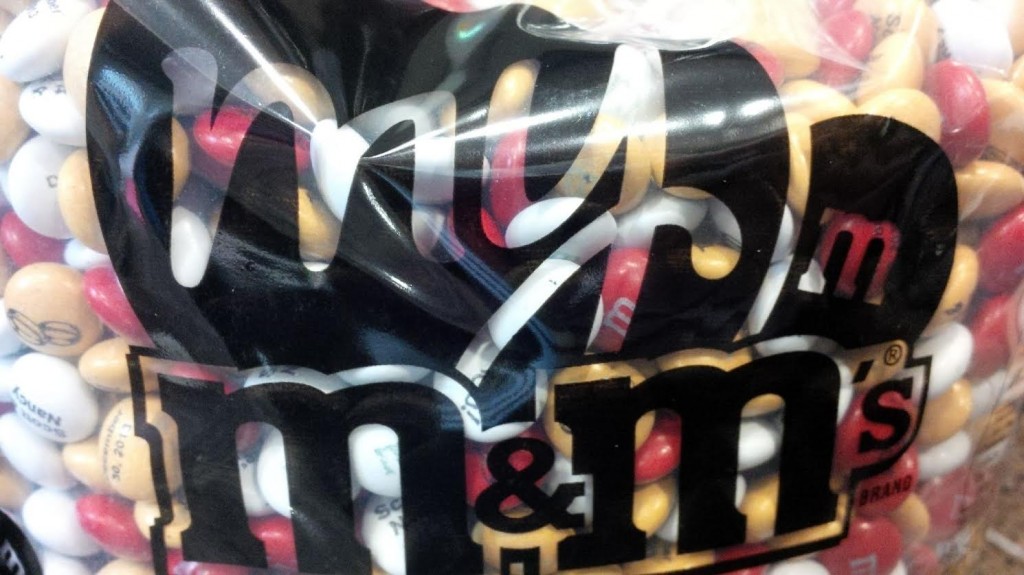 I'm excited to share the wedding reception planning journey with you guys on my blog. As you know, this is still in the planning and beginning stages as we haven't buckled down and thought it all through yet. I'll be sure to share every step of the way on my blog. Including what I think we're going to do with the candies, since they're chillin' out in a huge bag right now.