Remember the quick little post I did yesterday morning? I showed these bracelets in one of the pictures: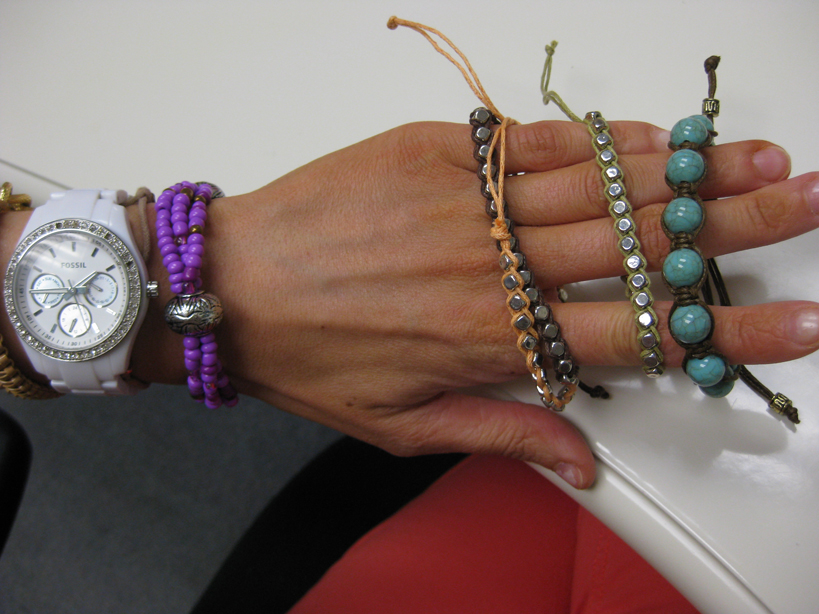 Who knew the junky jewelry store of Ardene would have some stylish pieces?
I always forget to go into that store and resort to online shopping when looking for some fashionable inexpensive jewelry.
My co-workers and I went out to the mall during lunch last week and I picked up all of these bracelets: 3 for $10! I think the purple one on my wrist is my favorite. Cute for summer right? And if they break they were $3.33 each, so no biggie! The three shown in the middle with the silver beads were all in one package so it counted as one piece. Sa-weet.