Drama Queen post, coming right up. I am SO self conscious of my hair it's starting to get a bit ridiculous. I catch people's eyes on my hair and I immediately get annoyed with them. It's rude to stare. Is it silly of me to go into my stylist tomorrow to get all the blonde turned back to brown?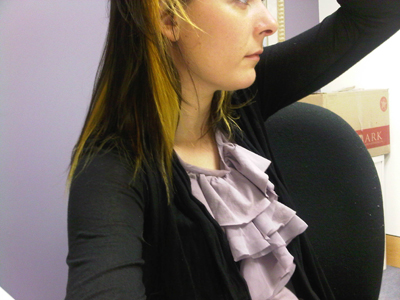 There isn't any more orange.
I BBBM'ed my stylist yesterday saying I was mad at myself (I should have just said at HIM) and the color faded all out in one wash. I'm assuming he suggested I come in and get it done for free, at least that's what the BBM implied. I don't really trust him anymore for color, and I don't exactly what to go at it myself for fear of messing it up. NOR do I want to spend $80+ to get it fixed at another salon, mainly because I forked out that much on getting it done a week ago.
WHY IS THIS HAPPENING TO ME? lol ugh!!!!!