The winner of the Bebe Dulce baby blanket is…dun dun dunnnn…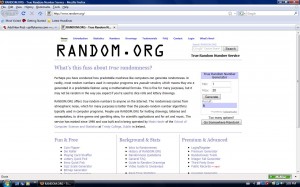 Kate from Five Blondes!
Since Kate doesn't know what she's having (and is due in just a few short weeks), I'll be giving her both the blue and pink baby blanket! Congratulations Kate – would you please e-mail me at spiffykerms at gmail.com with your mailing address? It won't get out to you in a few days, as I'm still in Newfoundland and the baby blankets are at my place in Ontario.
Yippee! Thanks to all the contest entries for a sucessful first giveaway. There's plenty more to come, so keep checking back!